Northern Territory
Summary: (please scroll down to see details of all jobs)
---
WANGURI, DARWIN - SMALL ANIMAL
Full Time Experienced Small Animal Vet Required

Are you looking for a tropical change? Fancy living somewhere warm all year round, with Bali and Singapore on the doorstep? Interested in working somewhere that pays exceptionally well and really does value that elusive work-life balance? We have the perfect job for you!
Darwin Veterinary Hospital is seeking an enthusiastic, experienced veterinarian with great communication skills and a desire to practice excellent quality veterinary medicine to join our supportive, friendly team.

We are located in the northern suburbs of Darwin, conveniently close to both the city and the beautiful beaches.  Our long-established, purpose-built hospital is fully air conditioned, spacious and well equipped, with 2 dedicated operating theatres, a large prep room, in-clinic pathology, endoscopy, iM3 dental machine, digital and dental radiography, and ultrasound.  We currently have 3 full time vets, 2 part time vets, a caring, experienced nursing team, a dedicated receptionist, plus kennel hands.
Please click here to see photos!

We pride ourselves on providing the highest level of care and service to our patients, with 20 minute standard consultations & 30 minutes for more complicated cases, allowing plenty of time to establish good relationships with our clients and their pets, and offer a thorough and thoughtful service. We also host the Territory's only surgical specialist every second month, alternating with our sister clinic in the rural area, and the position offers the opportunity to work alongside and learn from him, should that be of interest.

The position is full time, working 4 days a week. However, we are also happy to consider applicants seeking a part time option.  Weekends are equally shared, and after-hours duties are limited to 1-2 nights on call per month. We are committed to ensuring a good work-life balance for all our staff and provide a supportive and friendly working environment for everyone, with regular meetings and social events.

Salary is well above award, commensurate with experience, with 4 weeks' paid annual leave and 1 week paid study leave, plus additional benefits such as paid NT Veterinary registration, assistance with accommodation and relocation costs.  We actively encourage and financially support continuing education in whatever field of interest our staff choose to pursue, to enhance the services we offer our clients. Darwin Veterinary Hospital is an approved business sponsor and we can consider applicants from overseas who hold a Veterinary qualification recognised in Australia.

Visit www.darwinvet.com.au  for more information

Darwin's great climate offers a relaxed, tropical lifestyle with plenty to do all year round from visiting world-famous Kakadu and Litchfield National Parks, fishing and camping, to sitting back enjoying a beautiful sunset at the renowned Mindil Beach Markets.  With Asia on the doorstep and regular direct flights available, a long weekend in Bali or Singapore is easily achieved.

Visit www.tourismtopend.com.au for more information.

If you think this is for you, or for more information, please contact Alexandra Hesford at admin@darwinvet.com.au

Back to top
---
WINNELLIE, NORTHERN DARWIN - SMALL ANIMAL/COMMUNITY
POSITION – Full time/Part-time/Casual veterinarian
CANDIDATE – Qualified veterinarian. New or recent graduates are welcome!
TYPE OF PRACTICE – Small animal/ Exotics/ Wildlife
Seeking a Veterinarian to join our super friendly and easy going team!
About us:
PAWS Darwin Community Vet is a not-for-profit veterinary clinic that is dedicated to providing affordable and accessible veterinary care to animals and families in the Top End. We are a veterinary clinic that is available to anyone but have a strong focus on helping low in-come families, shelter groups and wildlife!
We are a small, collaborative team, made up of two Veterinarians and four Nurses. Our team is compassionate, dedicated, friendly and a little bit goofy, we enjoy a good laugh and lots of snacks to get through the day.
What we are looking for:

A qualified veterinarian of any level who is friendly and compassionate

Someone with clear communication skills and can work collaboratively

Available to work 1 in 3 Saturday mornings

Able and interested in working both consultations and surgeries

Interest in treating wildlife is highly regarded but not essential
Benefits of joining our Team!

Opportunities to expand knowledge and skills in orthopaedic surgeries and exotic animal medicine

No after hours to general clientele just the odd PAWS Shelter animal

No Sundays or public holidays

Being able to help clients and patients that you may not have been able to at general veterinary clinics

Gaining a team of supportive, hard working, highly experienced vets, vet nurses and dedicated trainee vet nurses

New diagnostic equipment

A chance for new graduates to learn from vets with 15+ years experience

All the wildlife and cute shelter animals you could ever ask for!

Salary is above award and commensurate with experience
How to apply:
Please email your resume and a cover letter to pawsdarwinvet@gmail.com or give us a call on 08 8947 0650 if you have any questions.

Back to top
---
YARRAWONGA, DARWIN - SMALL ANIMAL/EXOTIC & WILDLIFE
Passion and Compassion
Our small animal vet clinic and wildlife hospital is looking for one more exceptional vet. We are located in Darwin, in the tropical Northern Territory.
The Ark Animal Hospital is an established small animal clinic, we also provide veterinary care for exotics, birds and wildlife. Our clinic is more than just a vet clinic:
We currently have five vets, seven nurses, two receptionists and two admin staff working for us, so you will have a great support team.
We treat over 2000 native animals each year, we run a charity called Wildlife Rescue Darwin / Ark Aid Inc
We are the leading provider of Dog Health Programs in aboriginal communities and work with AMRRIC (Animal Management in Rural and Remote Communities).
We work with several charities, and have government contracts for the Territory Wildlife Park and Animal Welfare.
Why join The Ark?
Purpose built well equipped hospital with Customer Logic software, In-clinic laboratory including Idexx Vet test, Lasercyte and Vetlyte equipment, Surgivet, Pulse oximeter, endoscope, ultrasound and a digital developer with xray machine.
Opportunity to treat wildlife. The Ark is the only vet clinic in the NT with a special wildlife treatment facilities and main provider for all wildlife emergencies and intensive care patients in and around Darwin this includes all wildlife from doves, eagles, possums, wallabies, bats, snakes to sea turtles.
NT's leading vet hospital for exotic and unusual pets. We also have very knowledgeable vets and vet nurses and some are even trained and certified snake handlers.
Make a difference in Aboriginal communities. The Ark offers you the opportunity to go on bush trips and work with AMRRIC with their remote animal health programs.
Our clinic is not the average veterinary clinic, we do care for our community, offer free wildlife service, free cat desexing and more, so if you are a vet by passion, you will find your "family" here.
Please click here to see photos!

Our ideal candidate will possess the following:
Minimum 2 years' practicing experience
Knowledge and understanding of veterinary practice operations
Enthusiasm for ongoing learning and excellent communication skills
Enjoy the varied work and wants to make a difference in the lives of our patients
Knowledge in working with exotics and/or wildlife
Interest in community work is optional but we are happy to provide training.
We offer:
To be part of a "Big Family" – great vets, nurses and support staff
Salary package above award (salary range $75K-$100K)
We offer relocation allowance, paid study leave and other inhouse incentives.
After hours is shared roster and separately rewarded - up to 50% of professional fee
Further education, particular interest and professional development is supported (financially).
Our vets work four days a week Monday-Saturday
Clinic is closed on Public Holidays and Sundays
We are flexible. If you prefer, we can also offer you part time work, or a contract from 6 months to 1 year.
The Ark Animal Hospital is an approved sponsor for oversea vets and we are happy to sponsor you on a 457/482 employer sponsored longer term visa. Overseas vets who are registrable in Australia are welcome to apply.
Apply today and contact us so we can discuss options.
Contact Andrea or Kylie: manager@thearkvet.com or call 08 8932 9738.

Back to top
---
DURACK, DARWIN - SMALL ANIMAL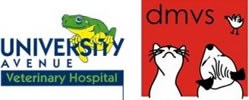 Full or Part Time Vet Position
We are seeking a veterinary surgeon to join our expanding team at University Avenue Vet Hospital and Darwin My Vet Service!
About us:

We are 100% small animal

We have all the toys; dedicated operating theatres, separate dog and cat wards, IDEXX machines, digital x-ray, new ESAOTE ultrasounds (they're awesome!), digital dental radiographs, a video endoscope and orthopaedic equipment (locking plate system)

Our vets don't leave us for local clinics – we only have vacancies if vets move interstate or have babies (and they still come back)

We're a close knit, relaxed team and work efficiently together

We have a good work life balance with 2 nights a month on call, and we all work together to leave on time

Awesome support staff and qualified nurses

2 established clinics both kitted out and operate independently (neither is a "branch" clinic)

We are family friendly and will accommodate working parents and kids are always included on team social activities

Lovely clients! We have a great practice manager who is very supportive of our team. We also work closely with NT Police dog unit, Department of Corrections dog squad, Military Police, Emergency Detection Dogs, Greyhound Rehoming Association, Top End Rehoming and Wildcare NT.

Visiting ophthalmologist Dr Anu O'Reilly from Melbourne Eye Vet

Visiting dermatologist Dr John Hutt from Dermatology for Animals
About you:

You love the profession and wish to provide best practice medicine and excellent patient care

You enjoy coming to work and seeing the team, but also enjoy going home on time!

You want a good work life balance with minimal after hours and weekend work

Ideally you're experienced and confident with routine medicine and surgery, however, if there are areas you need to develop or complex cases you've got experienced colleagues to turn to

You have special interests whether that's surgery, medicine, exotics etc… we'll encourage and develop your niche

You know your limitations and are happy to be involved in group case discussions and internally refer cases as needed

We'd love you to be full time (38 hours per week) but permanent part time also considered

You want to expand your skills through relevant CPD ongoing, we will support you in this

You want to live in tropical Darwin and never feel cold again and be closer to Asia for long weekends in Bali. We have the best markets and laksa!
Visit www.tourismtopend.com.au for further information. You can also find our practices at www.univets.com.au and www.darwinmyvetservice.com.au.
If you are interested in joining our team, please contact the Practice Manager and forward your details to tsmith@univets.com.au
University Avenue Veterinary Hospital & Darwin My Vet Service
66 University Avenue
Durack NT 0830

Back to top
---
Kookaburra Veterinary Employment reserves the right to edit or omit any advertisement at our discretion. We take no responsibility for the accuracy of any advertisement shown and will not be liable for any damages of any kind arising under any circumstances.