Vet Nurses and other support staff
Animal Attendant and Grooming Vacancies 
---
North Shore Veterinary Hospital, North Sydney, NSW (posted 27th June) Animal Attendant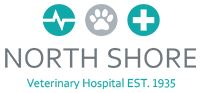 North Shore Veterinary Hospital is seeking a Full-Time Animal Attendant!
Want an insight on what it's like to work at North Shore Veterinary Hospital? Click on the link below to hear from some of our wonderful staff on why they love working at North Shore Veterinary Hospital.
At NSVH, we pride ourselves on having friendly, sociable teams with a great support network within the VetPartners community, allowing for potential career development and progression.
About the role
Preparing the hospital and wards for the incoming patients.
Cleaning cages, bedding and patients where required throughout the day as well as maintaining the cleanliness of the hospital.
Feeding patients according to instructions.
Ensuring hospital patients are walked at the required times.
Assisting the veterinary nurses with their duties.
Monitoring patients for any unusual, concerning behaviour and communicating this to a fellow staff member.
About you
The successful applicant will possess the ability to:
Take directions and have initiative, adaptability, and the capacity to work autonomously.
Good written and verbal communication skills.
Must be reliable, confident, and compassionate.
Good organisational and time management skills. A caring a respectful approach to all animals.
A strong desire to learn new skills.
Preferably be studying Cert II or III but anyone is open to apply.
Please apply online with your resume and cover letter or by emailing Ashleigh.clayton@vet.partners
https://jobs.jobvite.com/vetpartners/job/oDpakfwg
---
Sydney Animal Hospitals - Norwest, Bella Vista, Sydney NSW (posted 23rd June) Animal Attendant

CASUAL ANIMAL ATTENDANT WITH EXPERIENCE REQUIRED- IMMEDIATE START
We are looking for the next super animal attendant!
Sydney Animal Hospitals- Norwest is a purpose-built veterinary hospital which offers a range of professional services including pet boarding.
Our boarding facilities are of high demand and can be extremely busy.
We are looking for a positive, highly motivated and reliable animal attendant to provide a high standard of care to the pets in our hospital and boarding kennels.
The successful applicant must have experience with animal handling and wanting to study Cert V in Vet Nursing.  You will be allocated a work placement day in order to enrol into the course.
You must be available to work public holidays including throughout the Christmas holiday period as this is our busiest time of the year.
Shifts are:  Monday to Friday 6:30am- 10:35am and 4:00pm-7:00pm
Weekend shifts 7:30am – 11:30am and 2:30am – 5:30pm
The successful applicant will do share of these shifts.
Primary responsibility include:
Maintaining the cleanliness of the hospital and boarding facilities
Meeting the general husbandry of the pets in our care
Communicating to the nursing staff regarding the overall health of the pets
Basic grooming including bathing of dogs
Criteria
Eye for detail
Able to work in a timely manner to complete all tasks without compromising on the quality of your work
Experience in a boarding facility or pet shop
Have an understanding on pet health care
Experience handling all small animals
Self-motivated with a cheerful personality
Work well in a team environment
Capable of working unsupervised
Capable of following policies and protocols
If you are interested in the opportunity to work amongst a great team of professional, caring and dedicated staff please send your resume to teresa@sydneyanimalhospitals.com.au
---
North Coast Vet Specialist, Sippy Downs, Sunshine Coast QLD (posted 14th June) Kennel Hand
Entry Level - Kennel Hand
Looking to make a difference in a business that prioritises gold standard patient care and support to their staff?
We want you to be a part of our team!
An entry level position into the best job in the world!
Join a dynamic and thriving weekend Veterinary Nursing team
Rewarding position with a team that acknowledges great work
As a collective we pride ourselves and strive for a cohesive team environment. We are here to provide not only the best possible care for our patients and clients but a workplace that provides support, encourages growth, and encompasses a team value ensuring each member of staff knows their value to the team.
We are currently seeking a Kennel Hand to join our team!
We are looking for an individual who takes pride in their work and genuinely enjoys being around animals! You will work closely with our ECC department ensuring the cleanliness of the hospital and hospitalised patients. This is a great opportunity if you are looking to dip your toes into the Veterinary world and experience all the amazing things we do! This position includes rotating shifts.
Job duties include
Following the weekend checklists for cleaning all wards including the back kennels, cattery, ECC and Hospital areas maintaining our gold class hygiene standard
Ensure the departments are kept well stocked throughout the shifts
Animal handling including walking, feeding and restraint
Equipment cleaning and sterilising
Tackle the high volume of laundry we process
Provide compassion, love and environmental enrichment to all hospitalised patients including our long-term tenants
Ensure every animal is clean and properly groomed prior to being discharged to their owners
About You:
Has a love for all animals and is able to work alongside them even when they are stressed, ill or in pain
Can conduct oneself in a confident and professional manner
Understands the importance of prioritising tasks and keeps oneself busy and productive during work shifts
Excellent communication skills
Be able to work independently and in a team environment
Outstanding reliability and punctuality
Friendly, flexible, and approachable manner
Ability to follow directions
Compassionate and empathetic person
Strong work ethic
Excellent health for a highly physical position
Current driver's license
What We Can Offer You
A learning environment with a strong, well balanced, and experienced team of Vets and Nurses
A supportive workplace with a team that wants the best for you and to see you thrive
A close-knit social community within the team
Allow you to experience the individual cases that come through our doors! No two days are the same!
Roles within our privately owned business do not become available often, so take action right away.
How to Apply:

Please send through your CV and cover letter to our Hospital Co Ordinator, Brooke Walker wardcoord@ncvs.net.au
Optional - for extra brownie points record a video (3 minutes max) of yourself, outlining why you are a perfect fit and what excites you about the opportunity. Don't worry, we're only interested in meeting you, not your video production skills! Use our FB page to send your video via messenger.
We're accepting applications up to close of business Friday 1st July.
We'll let you know we've received your application. After that, you probably shouldn't expect to hear from us until the application deadline has passed. We want to give everyone who's interested in a fair chance to apply and be evaluated. ⠀
We're looking forward to meeting you.
---
Canberra Veterinary Emergency Service, Gungahlin, ACT (posed 10th June) Nurse Assistant
Are you looking to pursue a career in Veterinary Nursing and want to advance your skills in a great team environment? We currently have a Casual position available for a Nursing Assistant role.
About us
We are an after-hours service for emergency and critical cases, operating weeknights from 6pm to 8am and 24 hours on weekends and public holidays. This means our shift structure comprises of early morning, evening and weekend shifts, perfect for work life flexibility!
We care about the members of our team, particularly the direction of their career progression and managing work-life-balance. We strive for a positive and inclusive work culture, with a team who support each other in their learning.
About the Role
Canberra Veterinary Emergency Service (CVES) has a fantastic opportunity for an individual to join our team who has completed their Cert II in Animal care, and is now studying or enrolled in the Cert IV in Veterinary Nursing.
As a Nursing Assistant, you are responsible for the general care, handling and hygiene of the practice. This role will include a large portion of cleaning duties and laundry, as well as assisting the nurse and vet teams with their patients. It will also involve jobs such as running pathology tests, walking dogs, and basic reception duties.
About you
We require a Nursing Assistant who is passionate about learning and evolving their career pathway, with the desire to develop skills in the field of emergency in a supported environment.
Key requirements to succeed in this role:
Minimum II in Animal Care and Management, or equivalent experience
Currently enrolled or studying a Certificate IV in Veterinary Nursing
Sound knowledge of animal care and handling
Basic clerical and/or reception skills
Strong interpersonal skills: ability to be client-focused, with a positive attitude and strong communication skills
High level of initiative
Ability to take direction and work under supervision
Effective time management skills
Punctuality and reliability
If you are interested, Email us at: humanresources@cves.com.au
---
Northside Veterinary Specialists, Sydney Northern Beaches NSW (posted 9th June) Senior Animal Attendant
Senior Animal & Facilities Attendant
We are looking for an enthusiastic, friendly, animal-loving superstar to join our team.
As the senior animal and facilities attendant, you will play a critical role in the wellbeing of our patients and the wildlife we care for. You will be there to provide comfort and the basic necessities, food and water, walks, a clean bed, etc. as well as to support our incredibly hardworking nurses and vets by keeping the hospital sparkling clean and well-stocked. You will work with our incredible team of animal and facilities attendants to ensure ongoing training is provided, implementing and maintaining high quality standards and controls, and supporting the team in personal and professional development goals.
About you
Our ideal candidate will meet the following criteria:
Experience in the veterinary / animal industry highly regarded, but not essential;
Highly detail-oriented and passionate about performing and encouraging quality work;
Natural leadership qualities and an ability to build a cohesive, diverse team;
Thrives in a fast-paced environment;
Our offer
NVS is working to become the Employer of Choice amongst the specialist hospitals of Sydney. We strive to promote a healthy work environment and have a strong focus on overall wellness. We provide a range of in-house and external CPD and learning opportunities, and truly wish to see every one of our employees reach their career goals.
We offer a competitive salary and benefits package, and – perhaps the biggest bonus of all – we don't work nights, weekends, or public holidays! We are very fortunate to be partnered with Northside Emergency Veterinary Services (NEVS) who operate in the same building after-hours, looking after our patients so we can go home and be re-energised for our next shift. We offer flexible working hours and can accommodate a 4 or 5-day workweek.
Interested?! We'd love to chat! For a confidential discussion, send your CV and covering letter to hr@northsidevetspecialists.com.au
---
Northside Veterinary Specialists, Sydney Northern Beaches NSW (posted 9th June) Animal Attendant
Animal & Facilities Attendant
We are looking for an enthusiastic, friendly, animal-loving superstar to join our team.
As an animal attendant, you will play a critical role in the wellbeing of our patients and the wildlife we care for. You will be there to provide comfort and the basic necessities, food and water, walks, a clean bed, etc. as well as to support our incredibly hardworking nurses and vets by keeping the hospital sparkling clean and well-stocked.
Casual, part-time, and full-time employment considered.
If you are interested in applying to be part of our awesome, supportive team, send an email with your CV and a covering letter to hr@northsidevetspecialists.com.au
---
Animal Emergency Australia - Tanawha, Sunshine Coast (posted 7th June) VN Assistant
Veterinary Nurse Assistant – Emergency and Critical Care
Tanawha, Sunshine Coast
Casual
Does this seem too good to be true?
Provide on shift support and assistance to our highly skilled emergency nurses.
Hands on experience with patients.
Minimal client-facing tasks.
Incredible case diversity with no two shifts the same.
In-house training and CPD.
Earn lucrative penalty rates on most shifts.
Fortunately, this is the exciting reality of Animal Emergency Service (AES) life! We have recently grown to a 24hours per day, seven days per week facility and we are looking for Veterinary Nurse Assistants to help our amazing team of Emergency and Critical Care Veterinary Nurses. You don't need to be a qualified veterinary nurse for this role, but you need to be studying your Cert IV in Veterinary Nursing or have prior experience in a Veterinary Nurse or Veterinary Nurse Assistant role.
About Animal Emergency Services Tanawha
Animal Emergency Service (AES) is one of Australia's leading emergency and critical care referral centres. Our practice is on the stunning Sunshine Coast in southeast Queensland. We deliver world class emergency veterinary medicine and gold standard patient care. We are always bustling with exciting cases and an energetic atmosphere. We have all the toys including blood gas, digital X-Ray, ultrasound, endoscopy, and ventilation.
Role on Offer
We are looking for Veterinary Nurse Assistants who thrive in a hands-on, dynamic environment.
This is a casual position so it's fine if we are your second job. But our non-negotiable is that your other job is not full time so that you have some availability left to work with us on weekdays between 5pm and 9am, 24-hours on weekends, and public holidays.
If emergency and critical care medicine seems daunting, please know that it is common for us to help people make the transition from GP. You will:
Have support and training from our experienced team of nurses.
Commence your role with a series of training and buddy shifts.
Have access to our in-house training to help bridge the gap between GP and emergency.
Eligibility Requirements:
Certificate II in Animal Studies or equivalent experience.
Currently enrolled in Certificate IV Veterinary Nursing or Bachelor of Veterinary Technology, or equivalent experience.
A passion for excellent patient care.
The drive to work as part of a team.
A desire for continuing education.
The Benefits
Above award rates with regular pay reviews and continuing education perks.
Ongoing training and career pathing in a professional environment.
Discounted veterinary treatments and products for your pet/s.
Access to 'Fitness Passport' (government-run discounted gym membership for yourself and family).
Dedicated well-being committee and initiatives across the group (e.g., Mental Health First Aid Officers, Employee Assistance Program, social events).
Being a part of our veterinary emergency community, providing world-class services for animals needing emergency and critical care.
Free parking.
We challenge the heart, support the mind, and thrive on trust. We operate with integrity, compassion and kindness in everything we do.  
Please email your resume and covering letter to careers@aes.email quoting reference number SCVN2205.
---
RSPCA Queensland, Toowoomba (posted 3rd June) Vet Nurse / Animal Attendant

FULL TIME - VET NURSE / ANIMAL ATTENDANT
The RSPCA Qld presents an exciting opportunity for an experienced Animal Attendant / Veterinary Nurse to join their team in Toowoomba.
We are the leading animal welfare charity in Queensland, currently rehoming more animals than any other organisation in the Southern Hemisphere. As a non-government, community based charity; we are the only charity with the power to prosecute animal cruelty and neglect.  We care for displaced domestic pets as well as native wildlife patients in our Brisbane RSPCA Wildlife Hospital and Eumundi Rehabilitation Centre. 
Each year over 47,000, animals need assistance from the RSPCA. RSPCA Qld requires over $46 million annually supporting our animal centres, programs and services. RSPCA Qld, a community based charity relies on donations, bequests and sponsorships from ordinary Queenslanders, just like you.
Our mission statement is simple, but powerful: Together We Change Lives.
You will provide vital help to all creatures great and small by caring for and attending to all animals in the care of RSPCA Qld by performing a wide range of duties using best practice in animal husbandry.
Reporting to the Animal Care Manager, you will be responsible for:
Meeting the general husbandry needs of all animals in care;
Assisting in animal health, shelter cleanliness and hygiene;
Assisting in the rehabilitation of animals in line with our behaviour intervention programs;
Assisting in the animal adoption process;
Nurse animals in the direct care of Veterinary Services, ensuring they are kept comfortable, medicated and fed;
Prepare animals for surgery;
Perform routine medical and laboratory tests;
Assist the veterinarians in treating animals;
Triage incoming animals.
Our Animal Attendants / Veterinary Nurses primarily work with our domestic animals, including dogs, cats, livestock, and small pets.
To be successful in this role, you will have:
A Certificate IV in Veterinary Nursing (or Australian recognised equivalent);
Previous surgical nursing, emergency and critical care experience with companion animals would be highly regarded;
Current Australian Driver's License is essential;
Experience in animal husbandry and animal handling; verbally and visually identifying and describing animals;
The ability to work autonomously;
Excellent written and verbal communication skills;
A passion to improve the lives of animals and a commitment to achieving the long-term goals of RSPCA Qld;
Ability to perform physical duties including manual handling, and an ability to handle a minimum weight of 10 kilograms.
This role is a full time position, working 40 hours per week, based at our Toowoomba Animal Care Campus. Working hours will be rostered across a 7-day roster and weekend work will be required. Remuneration is as per the RSPCA Qld Enterprise Agreement for Animal Care and Veterinary Staff; with a starting pay rate (qualified) of $26.15 per hour (junior rates may apply).
Applicants without a completed Certificate IV in Veterinary Nursing (or equivalent) need not apply.  A Certificate II or above in animal-related study would be an advantage.
How to apply: 
Are you great team player with a keen eye for detail, a strong self-starter with the ability to think outside the box and energised by an incredible purpose and passion to achieve the best outcomes for animals everywhere? If so we would like to hear from you.
Please email your resume and cover letter to jobapplications@rspcaqld.org.au with the subject title "Toowoomba Vet Nurse". We look forward to hearing from you!
---
Sydney Veterinary Emergency & Specialists SVES, Rosebery, Sydney (posted 2nd June) Animal Attendant
Sydney Veterinary Emergency and Specialists are looking for an experienced Animal Attendant wanting to work full-time in a fast paced environment. Experience in the industry would be preferable.
REPORTS TO
Animal Attendant Team Manager
POSITION OVERVIEW
An animal attendant is responsible for the basic animal care, husbandry and cleaning of the hospital. An animal attendant has a demonstrated ability to work with minimal supervision within an allocated framework and time constraints. Animal attendants are another pair of eyes on the hospital and expected to contact whoever is appropriate if they notices something isn't quite right, from a patients behaviour to an item being out of stock.
MONITORING
Job performance will be monitored on a day-to-day basis by the Animal Attendant Team Manager and by regular performance reviews.
QUALIFICATIONS/REQUIREMENTS
Education Requirements
Minimum has completed year 10 at high school

Preferred completed Animal Studies II

Preferred applicant is currently studying or is wanting to study Vet Nursing Cert IV

Basic computer knowledge required
Experience Requirements
Previous animal attendant and/or veterinary practice experience is desirable but not required
Demonstrated communication skills
Personal Requirements;
Minimum of 18 years old

Conducts themselves in a way that upholds our company values:

Communication

Leadership

Accountability

Respect

Compassion

Care

Teamwork

Integrity

Professionalism
WORK ENVIRONMENT
The animal attendant in a veterinary practice must be familiar with and competent to work in an environment that poses multiple known hazards and at times emotionally demanding situations. These include but may not be confined to:
Sharps – needles and glass vials

Clinical, contaminated and cytotoxic waste

Carcinogenic and cytotoxic chemicals and drugs

Excessive noise levels from equipment or animals

Risk of injury from patients, bites and scratches

Heavy lifting of equipment and animals

Extreme injuries that maybe disturbing

Animals in distress

Distressed clients

Demanding and high-pressure environment requiring high levels of accurate performance consistently

Unpleasant odours
SPECIAL REQUIREMENTS
Occasionally a need for working overtime

Occasionally a necessity to provide 'on-call' availability
DRESS CODE
Appropriated coloured and SVES logoed animal attendant scrubs

Sensible, practical enclosed footwear to avoid discomfort, slipping, and maintaining suitable presentation.

Further requirements are specified in the employee manual.
DUTIES
Husbandry:
Food and water patients

Prepare cages for patients

Bathe and groom patients as required

Restraint patients as required

Transfer animals between reception, consult room, visiting room, treatment room and wards

Observe and report concerning patient behaviour

Limited communication with clients

Follow veterinary nurse and veterinary instructions
Cleaning:
Dog ward and cat ward, Cat Ante Room

Clean dishes and dirty cages

Restock

Sweep & Mop Floor

Tidy
Consult Room:
Restock (Ensure each room has a white board marker)

Wipe all surfaces including walls

Tidy

Sweep & Mop Floor

Feliway & Adaptil Diffusers
Treatment Room:
Make IV kits

Clean ET Tubes

Scrub Treatment Tables

Batteries need charging

Cooked Chicken Ready

Cleaning Clipper Blades

Sweep & Mop Floor

Refill Spray Bottles Inc Ultrasound Gel

Clean Microwave

Cooked Chicken Ready

Clean windows

Refill Spray Bottles Inc Ultrasound Gel

Stock up towels in cupboard

Remove all patients carriers and store in barn
Staff Kitchen
Clean Dishes

Clean & Tidy

Restock Consumables

Hand Soap

Hand Sanitiser

Paper Towel

Toilet Paper (Client Toilet, Staff, Upstairs)
Clean back yard with chemicals and gurney

Laundry
Apply now with your CV and Cover Letter: https://jobs.jobvite.com/vetpartners/job/oVVUjfwN
---
Animal Referral Hospital - Essendon Fields, Melbourne VIC (posted 20th May) Clinic Assistant

Clinic Assistants
Essendon Fields VIC
An exciting opportunity for an experienced Clinic Assistant to join our amazing Essendon Fields team on a part-time basis.
PPT employment
Award based salary (Commensurate with experience)
20-25 hours guaranteed, with the opportunity to cover more hours when required
Due to an expanding case load the Animal Referral Hospital in Essendon Fields has a part-time position for clinic assistants to join our hard-working, close-knit team.
The successful candidate will be required to work on a part time basis with shifts that may include weekend days, weekday mornings and afternoon shifts, plus public holidays.
Our clinic assistant team are greatly valued and are an integral part of the success of the day to day running of our hospital.

About your new role
Maintaining a high standard of cleanliness and hygiene amongst the treatment areas, patient cages and presentation of the hospital.
Performing to a high standard the daily, weekly and monthly tasks
Limited Animal handling however you will be able to assist with the walking of patients, providing environmental enrichment and nutritional support under the guidance of our nursing and veterinary teams
Assisting veterinarians and nurses with treatment of patients when required
Restocking veterinary consumables and unpacking orders
Demonstrate compassion, empathy and a caring approach to all patients
Cleaning of surgical equipment
Maintaining current COVID cleaning requirements
Transport of strays to local council pounds/shelters when required
We are searching for a person who possesses the ability to multitask and work well as a team in an often fast-paced environment. A large part of this position requires extensive cleaning of the hospital and assisting with ensuring tasks are completed to a high level of attention to detail. On the job training will be provided with ongoing support by nurses and existing clinic assistants, however applicants must possess the ability to work unsupervised as well as demonstrate reasonable proficiency in performing the required tasks.

How to contact us
If this opportunity interests you, please send your updated cover letter and resume to Laura Cotton, Specialist Surgery Head Nurse on l.cotton@arhvets.com
---
Kookaburra Veterinary Employment reserves the right to edit or omit any advertisement at our discretion. We take no responsibility for the accuracy of any advertisement shown and will not be liable for any damages of any kind arising under any circumstances.