Vet Nurses and other support staff
Animal Attendant and Grooming Vacancies 
---
Beau's Pet Hotel, West Adelaide SA (posted 1st June) Grooming Stylist
Grooming Stylist
Job No: GUI72
Location: Adelaide
Flexible hours - full-time, part-time or casual positions available

Salary sacrificing available to increase take-home pay

Be part of Guide Dogs SA/NT and make a difference
About Beau's Pet Hotel
Beau's is a state-of-the-art Pet Hotel that offers a safe and loving holiday experience, offering both standard and luxury accommodation for cats and dogs. Beau's is located in the Adelaide Airport precinct next to Harbour Town.
All profits from Beau's Pet Hotel are returned to Guide Dogs SA/NT to enable a lifetime of independence, participation, inclusion and wellbeing for children and adults with vision impairment or loss, other sensory impairments and autism through the provision of Guide Dogs, autism assistance Dogs and Therapy Dogs, specialist services and assistive technologies. 
About the role
We are seeking an experienced Groomer to join our existing team in providing quality dog grooming services for our rapidly expanding client list.
You will be responsible for providing high quality grooming services including bathing, drying, nail clipping, ear cleaning, brushing, combing, de-sheds, sanitary trims, scissoring, full clips and other grooming services as required across a wide variety of breeds.
We offer flexibility with hours and are able to consider full-time, part-time or casual working arrangements for the right candidate.
About you
Demonstrated workplace experience in dog grooming
Excellent interpersonal and customer service skills
Proven confidence and capabilities in handling a variety of dogs
Willing to learn – with a passion for all breeds great and small
Ability to work in a fast paced team environment
A Police Clearance will be required (paid by Guide Dogs SA/NT for successful applicants).
Benefits
Work for Guide Dogs SA/NT, a reputable and trusted organisation
Friendly and supportive team who are passionate about what they do.
Opportunity to salary sacrifice and maximize your take-home pay.
Employee Assistance Program offering counselling and support services.
Opportunities available to advance your career
Complimentary annual flu shots.
Learn more
For a complete description of the role's key responsibilities and requirements, please review the Position Description.
Please ensure your application addresses the requirements of the role as described in the Position Description and enter your details here to apply.
Our people are key to the success of what we do!
We offer rewarding careers at Beau's Pet Hotel, great animal management jobs and exceptional working conditions for qualified people. To be part of the team, you will need to hold relevant qualifications, have exceptional skills and knowledge, and of course, genuine love of dogs and cats. Our guests' safety, wellbeing, and comfort are our highest priority.
Beau's Pet Hotel is the first-of-its-kind pet boarding facility in Adelaide, where pets can indulge in temperature-controlled accommodation, purpose built for maximum care with all the creature comforts of home.
All profits from Beau's Pet Hotel are returned to Guide Dogs SA/NT. So when you work at Beau's, you're helping to enable a lifetime of independence, participation, inclusion and wellbeing for children and adults with vision impairment or loss, other sensory impairments and autism.
Ideally located, Beau's offers the unique advantage of being located adjacent to the Adelaide Airport on the south side of Harbour Town in Adelaide.
---
Vet HQ Double Bay, Harbourside Eastern Sydney NSW (posted 29th May) Animal Attendant

Vet HQ, Double Bay
Full-time Animal attendant
An exciting opportunity has become available for an animal attendant to join our dynamic team.
This role is full-time, working with our amazing vets and nurses in hospital assisting them to ensure the smooth running of the day.
A salary range of between 50-60k per annum
We are a fast-paced practice with a great team culture and we are looking for the right person that will fit into our dynamic team.
Your skills and experience:
Intermediate computer skills
Exceptional customer service skills
Animal handling skills
1-2 years experience in a similar role
Strong communication skills
Possess excellent organisational and time management skills
Be a motivated and friendly team player
Solutions focussed
Must be job fit
Key Responsibilities:
Walking dogs
Attending to our cattery
Maintaining cleanliness of day care and cattery and hospital
Answering phones
Providing premium customer service during patient arrivals and departures
Please contact Kate at Vet HQ via email at kate@vethq.com.au if you are interested in this opportunity
---
Cat Napping Suburban Retreat, Spotswood & Hoppers Crossing, SE Melbourne VIC (posted 26th May) Cattery Attendant
Cattery Attendant - Part Time
50% Cat Care / 50% Customer Service
We're looking a local resident to join the teams at Cat Napping Spotswood & Cat Napping Hoppers Crossing to work casual shifts over a 7 days rotating roster.
A background in animal care or vet nursing will be looked upon greatly.

We do split shifts and often open outside of normal hours to work in with our customers plans. We are open 365 days a year.
Our cattery attendant must be a go getter, mature, have initiative, understand cat behaviours, drives a car in case of a medical emergency, love cleaning, have amazing customer service skills, willing to work at our other locations when needed and willing to join a small dedicated team.
Availability over Christmas, Easter, all school holidays and public holidays is a must.
We're looking for somebody wanting long term work in a fun and relaxed workplace.
Full training provided in house.
Hours will range from 4 - 20 hours a week.
Apply today by emailing Ebony with your cover letter & resume to: ebony@catnapping.com.au
---
The Dog Wellness Centre, Sth East Melbourne, VIC (posted 18th May) Hydrotherapy Assistant
Our canine rehabilitation facility is recruiting a part time Hydrotherapy Assistant to provide hydrotherapy treatments under the direction and supervision of a Physiotherapist.
The Hydrotherapy Assistant will be responsible for the safe completion of hydrotherapy sessions as prescribed by the physio. They will be responsible for documentation of patient treatments, changes in condition and other pertinent information as required.
Assistants must be a team player, positive and keen to learn. They must understand our business ethos and align with our mission of providing the highest standard of care to dogs and their owners.
They must be competent at handling all sizes and breeds of dogs.
They must be flexible to assist with admin, reception tasks, cleaning and any other jobs that can crop up from day to day in a busy rehab centre.
Responsibilities:
Administer hydrotherapy treatment protocols as established by the Physio
Focus on providing the highest quality of care for patients that allows for excellent outcomes
Monitor patient condition using knowledge of canine behaviour and basic anatomy/physiology as provided during your training.
Be responsible for the safety of yourself, the dog, their owner when at the Centre.
Maintain daily record of treatments completed
Maintain treadmill & water maintenance schedule
Adopt to learning on the job with self direction
At the end of the trial period you will have to demonstrate competence in all areas of the training provided before providing hydrotherapy treatments without supervision.
Please email your resume FAO Pearl: hello@tdwc.com.au
Click here to see photos
---
Eye Clinic for Animals, Artarmon, Sydney NSW (posted 5th May) Animal Attendant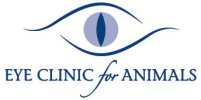 ANIMAL ATTENDANT
Full Time (9 day fortnight) or Part Time (4 days per week) Positions: Monday – Friday. $26-$27 p/h
The Eye Clinic for Animals is a specialist Veterinary Ophthalmology practice providing the highest professional level of care for our patients. ECA has a team of highly trained and experienced Ophthalmologists, registrar's and residents, who are backed by a team of dedicated nurses and admin.
ECA is an ever growing practice with a strong focus on work/life balance and creating a positive and fun working environment. We are extremely committed to providing a pro-mental health working environment, and we even have a fully decked out 'Zen' room with massage chairs and galaxy lights for those times you need to wind down after a crazy day.
We are looking for a highly enthusiastic and driven Animal Attendant to help us care for our patients and maintain our new purpose built Ophthalmology hospital. This is a busy, fun and varied role, with the primary base of operations at Artarmon. But a willingness to travel to our Yagoona locations at times is needed as well!
Full time at 9 days per fortnight (every second Monday off) or Part time (4 days per week).
Full training will be provided for the right applicant.
What we can offer:
Above award wages, and NO weekend work, ever!

A team of highly skilled and genuinely fun and friendly people.

A supportive work and learning environment, with opportunities for career advancement into nursing for the right applicant.

State of the art, purpose built facilities.

The highest level of patient and client care.
Key responsibilities include:
Setting up cages for incoming patients and cleaning out after discharge

Walking and feeding patients in hospital

Animal handling duties

Assisting doctors and nurses with patients during consultation and diagnostic testing

Administrative support and bookings

Maintaining a clean and orderly hospital

Assisting with stocktake and supply levels (Training provided!)

Assisting with Theatre set up, instrument and kit sterilisation and Theatre pack down.
Key skills for this role include:
Fun, positive, and a good sense of humour are a must!

Confident animal handling skills

Ability to work unsupervised

Exceptional communication skills

Passionate about providing exceptional patient care

Demonstrate outstanding work ethic, effective time management and organisational skills

Ability to follow directions and work in an extremely busy environment

Problem solving and decision making skills
Essential criteria:
Certificate in Animal Studies or equivalent.
Remuneration:
ECA will provide ongoing learning and training opportunities, above award wages and a positive, supportive working environment.
Please send your resume, references and a cover letter to: katrina.mcinnes@eca-aus.com.au
---
Elanco Australasia Pty Ltd, Kemps Creek, West Sydney NSW (posted 26th April) Animal Attendant
Companion Animal Attendant - Full Time or Casual
Interested in joining a cause-driven, customer focused company dedicated to positively impacting the health of animals? Elanco Animal Health is a global leader in animal health, dedicated to innovating and delivering products and services which prevent and treat disease and enhance overall health and well-being of farm animals and companion animals.
An exciting opportunity is available to be part of our friendly, high performing team of animal care attendants and technicians.
The position has responsibility for the daily care and well-being of companion animals on-site, including providing support for general husbandry, cleaning and feeding; supporting veterinary and health care programs; implementing socialisation, behaviour assessment, enrichment and training programs; coordinating facility stock and food supplies; ensuring accurate record keeping and data management; and supporting our animal welfare program.
We are actively seeking a passionate and capable companion animal attendant with practical experience to provide hands on animal care expertise and technical skill within our team. Both permanent full-time and casual (up to 5 days a week) opportunities exist depending on the applicant.
About you:
Relevant qualifications in animal care-related units (Certificate II/III Animal Care, Certificate IV Veterinary Nursing, or other equivalent)

Competent in companion animal handling and animal husbandry skills

Awareness of applicable animal care and welfare legislation/regulations

Knowledge of cleaning and infection control procedures

Developed verbal and written communication skills

Ability to work in a physically demanding, fast paced environment and able to complete tasks efficiently

Current driver's licence

Forklift licence (desirable)
What you'll bring:
A strong interest in animal health and animal welfare

A passion for elevating our animal care programs

A strong sense of teamwork, with an ability to work cohesively across a multi-team environment

Excellent organisational and time management skills

An ability to maintain accurate records.

Honesty, integrity and a strong work ethic
Benefits for you:
Permanent full-time position Monday-Friday or flexibility of casual position (up to 5 days per week)

Opportunity to utilise and develop your knowledge and skill through hands on practical implementation of training and socialisation programs.

Share your passion and sense of purpose with a like-minded team in a fulfilling and rewarding role.

Being part of an innovative and dynamic multi-national company with career development and international opportunities and exposure
Elanco is an EEO/Affirmative Action Employer
If you think this is the position for you, we'd love to hear from you.
Please email your cover letter and resume to: becc.obereigner@elancoah.com
---
Guide Dogs NSW / ACT, Glossodia, North-West Sydney, NSW (posted 4th April)
At Guide Dogs NSW/ACT (GDN) we see beyond sight loss; guiding our clients to independence, seeking new ways to prevent blindness, and creating connected communities. We're passionate about improving the lives of our clients and creating a sustainable future for Guide Dogs NSW/ACT by shaping an innovative, world-leading service for people with blindness and low vision. Our Values guide us through every decision we make and the actions we take. They ensure we put our customers at the centre and our people at the heart of everything we do.
An exciting opportunity has arisen for a Full Time Canine Whelping Assistant to join our team based at Glossodia. In this position you will support volunteers in the Whelping & Rearing program, monitor the health and development of breeding dogs and pups, assess the temperamental and behavioural development of pups, and assist in the whelping of breeding females in the program.
The successful candidate must be able to be highly flexible in completing their hours of work as dictated by breeding dogs. This will include evening and weekend hours. The position also requires extensive driving to volunteers' homes and our office in Glossodia.
To be considered for this opportunity you must demonstrate:

Prior experience in animal husbandry, and demonstrated knowledge of whelping and early puppy development would be well regarded;

A valid drivers' licence with a clean driving history in order to transport dogs;

Highly organized with excellent time management skills;

Good communication and interpersonal skills to be able to liaise with all stakeholders;

Ability to impart advice and leadership when working with external stakeholders participating in the program;

Ability to work effectively independently and as part of a team, and under direction;

Flexibility, initiative and the ability to manage multiple tasks; and

Mature and professional approach to your work and presentation.

Qualifications in vet nursing will be highly regarded
The successful candidate will have access to the following benefits:

A competitive salary;

A tool of trade car;

PBI salary packaging

Salary Continuance Insurance;

Flexible working arrangements; and
Professional development and career pathways.

At Guide Dogs NSW/ACT we strongly encourage applications from people with low vision or blindness.
We are proud to be an inclusive workplace that reflects our clients and the broader community and are committed to providing a work environment in which everyone is included, treated fairly and with respect. We offer equal employment opportunity regardless of your disability, gender or gender identity, race, religion, sexual orientation, age, marital or domestic status, carer status, or political opinion.
If you require an adjustment within the recruitment process, please contact jobs@guidedogs.com.au to inform us of your preferred method of communication.
---
Kookaburra Veterinary Employment reserves the right to edit or omit any advertisement at our discretion. We take no responsibility for the accuracy of any advertisement shown and will not be liable for any damages of any kind arising under any circumstances.