Vet Jobs - Worldwide
Summary: (please scroll down to see details of all jobs)


Hong Kong - Sai Kung Animal Hosp - 4 vet small animal practice
Hong Kong - North Point - Pets Central - 8 vet small animal group practice
Vietnam - Hoi An - volunteers for sterilization projects
Vietnam - Ho Chi Minh City - Animal Doctors International - 24 vet small animal practice
Cambodia - small animal/welfare - volunteer positions
Thailand - Chiang Mai - small animal/welfare practice, volunteers needed
Thailand - Koh Mak - small animal/welfare practice, volunteers needed
Singapore - Vet Central - companion animal practice
Borneo - East Kalimantan - small animal/welfare practice, includes sun bears, volunteers
Vanuatu - mixed animal vet practice for sale
Fiji - Suva - Small Animal - Volunteer Vets
Cook Islands - charity - volunteers & neuter clinics


Devonshire - Cedar Tree Vets - 4 vet small animal practice with in home service
Paget - BVS Limited (Bermuda Veterinary Services) - 3 vet small animal practice


No positions currently available


Grand Cayman - George Town - Cayman Islands Humane Society - 1 vet small animal practice


BC - Kaslo - small animal veterinary practice for sale

Texas - Tomball - Texas Litter Control - Surgery/Associate Vet
---
Asia Pacific
VIETNAM - HO CHI MINH CITY - SMALL ANIMALS
Looking for a new experience? Animal Doctors is looking for enthusiastic and adventurous Vets! We are looking for a dynamic veterinary surgeon to join our growing international team in Ho Chi Minh City - Vietnam.
Who We Are
We are a 100% companion animal practice seeing small animals from all over the world. As one of the only full-service veterinary clinics in the country we offer our customers a premium service based at our purpose-designed clinics in the city centers. Our clients are a mix of expatriates and locals who place great importance on the health and welfare of their pets.
Our set-up provides the full range of services and 'toys' – digital X-ray, Ultrasound, in-house lab etc. We operate a main hospital and a second branch clinic in Ho Chi Minh City – these are currently staffed by 3 international veterinarians and supported by a local veterinary team.
Please click here to see photos!

Who We Are Looking For
We are looking for dynamic, motivated veterinarians for full-time positions with our team. Successful candidates will be motivated self-starters who are adaptable to different working environments. Our positions are for a minimum of 12 months – with the option to extend!
We expect successful candidates to be flexible, support the clinical operations of the clinic, work closely with our Pet Travel specialists and contribute to the ongoing development of the Hospital.
Candidates should have:
A Degree in Veterinary Medicine
A willingness to understand the different cultural environment
Experience working sole-charge and OOHs
Strong communication skills
Strong surgical/orthopaedic skills would be an asset
What We Offer:
Work Permits & Veterinary Registration
Competitive Locally Paid Salary
1 month Annual Leave
A unique experience in Vietnam
A great work-life balance (4 days on, 3 days off) and a chance to explore Asia
The opportunity to grow with our Company
If you are looking for a change and to experience some of Asia's most vibrant environments, rich culture and a fantastic quality of life this could be the opportunity you're looking for.
Interested candidates please send a CV and Covering Letter to jobs@theanimaldoctors.org including the following information:
Current and Anticipated Salary
Availability
Country of Veterinary Registration

Back to top
---
NORTH POINT, HONG KONG - SMALL ANIMAL
Pets Central is a Hong Kong veterinary group with 4 practices, comprising a referral hospital, an ER/Care 24 hours hospital, 2 general practices, and a mobile clinic.
We are looking for caring experienced veterinary surgeons with at least 5 years post graduate experience and/or a strong background in practice -- a specialist, resident, intern with experience in referral practice in Small Animal Veterinary Medicine. Duties will be mainly direct case management – second opinion or referral, and support of our GP veterinarians. We hold ourselves to the highest standards and are well-equipped, including in-house CT, digital x-ray, an array of endoscopic equipment and ultrasound including echocardiography and a good team of supportive vets & veterinary technicians who want to learn. Our vets also have the opportunity to get involved in lecturing and teaching.
WHAT WE OFFER
Salary depending on experience, skills and working days/week.
A full-time permanent position (discussions of terms)
4-5 day week, flexible work schedules
Provide return air ticket from origin to Hong Kong
Visa & veterinary license fees paid
Full support of visa to work in Hong Kong
Full support and advice to ease your transition to Hong Kong
Assistance on accommodation
AT WORK Multinational staff & languages
Great lay staff support
Excellent working conditions
Paid CPD leave & CPD allowance
Discounted pet services and products
Medical insurance
VIN membership
Professional Indemnity Insurance
WHAT YOU CAN EXPECT IN HONG KONG
15% tax rate
Living in a hub of Asia with easy access to neighbouring countries for vacation or a few days R&R
Asia's top shopping destination
Experience new cultures and way of life
Fees for public healthcare services are very low
Fun, friendly, incredibly diverse and safe nightlife
Safest, most efficient and frequent public transport system
A real foodie's paradise, a wide range of culinary experiences
Easy access to country parks, beaches & more than 240 islands
By joining us you will enjoy all things Hong Kong has to offer including high salaries and low tax rates and roster to allow lots of time out.
You must be registered or registerable with the HKVSB:
https://vsbhk.org.hk/english/guide/guide_to_app.html
If this position is for you, please send us an email to hr@pets-central.com with your CV to arrange an interview. You can also email drpauline@pets-central.com to get more details of the types of positions available and where you may best fit in.

Back to top
---
SINGAPORE - COMPANION ANIMALS
Who are we?
We are a group of professionals who practice evidence-based medicine to continuously make pets' lives better Since Vet Central began operations in Toa Payoh in 2015. We have been building a strong reputation among pet lovers for our quality, outcome-focused care and thoughtful services.  With continuous support from our loyal clientele, we opened our second clinic at Swan Lake in November 2022 in our growth journey.
At Vet Central, we see small animals such as dogs, cats, rabbits and, guinea pigs. and are well-equipped with the latest technology. A recent addition is a stand-alone dental suite with a Conebeam CT for advanced imaging.  Other equipment include electrocautery with vessel sealing capabilities, ultrasound, multi-parameter monitoring equipment including ETCO2 and a laser therapy machine.
Please click here to see photos!

As Vet Central is privately owned by full-time practising veterinarians, we take great pride in our work and understand the importance of providing a friendly and supportive environment where teamwork and collaboration are important values.
What would working at Vet Central be like?
We value Work-Life balance and full-timers work only a total of 4 days a week. We do not work on Sundays or public holidays and there are no after-office clinic hours.
As continuing education is strongly encouraged, we give ample opportunities for continued learning to enhance knowledge and standards of care.  New graduates will go through an induction program where senior vets will act as mentors. We provide an individualized growth plan for each candidate to enable them to reach their maximum potential.
Other benefits include:
Competitive pay with 13th month pay and annual performance bonus
Medical and dental benefits
Annual training budget
Relocation assistance (for applicants residing outside Singapore)
We are open to qualified vets of different experience levels, including fresh graduates.  If you have an interest in small animals, enjoy meeting people and would like to join our energetic, growing team, let's talk!  Please send your resume to christine.ng@vetcentral.com.sg. Permanent or limited term contracts are available.
More information on Vet Central can be found at www.vetcentral.com.sg.

Back to top
---
SAI KUNG, HONG KONG - SMALL ANIMAL
New Position
Sea-side Veterinarian Wanted in Hong Kong. Double your take-home pay!
Most people think Hong Kong is just high rises and city life. Our clinic is proudly independent, Australian veterinarian-owned and operated and is by the beaches and hills in beautiful Sai Kung, New Territories, Hong Kong. We a looking for a full time vet with at least 2 years of experience to join our awesome team of 4 vets.
The job – 4 or 5 days/week (flexible roster), excellent salary, benefit package, annual leave and great opening hours to give you plenty of personal time and financial stability. No OOH. Fully stocked hospital (including orthopaedic equipment, laser/acu, brand new ultrasound) with separate cat and dog wards and consult rooms.
Our mission statement is Providing the Very Best Care to Animals and their Humans and to do this we encourage a growth mindset, professional development and practicing veterinary medicine how you love to!  Fear-free techniques are encouraged, and we are here to support you in your area of interest whether it be TCM, ECC, orthopaedics, medicine, surgery, diagnostic imaging or dentistry. Hong Kong pet owners love their pets and their vets and are very keen to work up cases which is satisfying both personally and professionally. We are a 50:50 mix of cats and dogs and we are currently working towards Cat Friendly Clinic status and Fear Free Practice Certification.
We have a specialist internal medicine consultant working 2 days a week for assistance with any challenging cases. Our vets range from 10 to 30 years+ experience and have worked in Hong Kong a long time so are here to support you. We close for lunch and prioritise finishing on time so we all can enjoy our down time.
A high nurse : vet ratio (≥3:1) means you can concentrate on your clinical work leaving nurses to do what they like to do too.  Translation is provided although many of our clients are expats and speak English. Low tax rate 15% and excellent renumeration means you can live very well, travel regularly AND save or invest! Only vets who are eligible to register with Hong Kong Veterinary Surgeons Board should apply (eligible degrees include US, UK, Taiwan, Australia, NZ, South Africa).
The place – Sai Kung is 30 min drive to the hustle and bustle of Central Hong Kong and Kowloon. It is surrounded by national parks, amazing beaches and country parks, trails for hiking/mountain biking and boating/fishing/diving activities. (If in doubt, 'google' it and you will see what a beautiful area it is!) Great bars and fabulous alfresco restaurants; Sai Kung was ranked Number 9 in Timeout's Coolest neighbourhoods' in the World 2021! In addition, it is only an hour's drive to the airport to explore the rest of Asia.
Please click here to see photos!

Fancy a new lucrative adventure in a tropical climate?
Send us your CV or an email for more information or logistics of working in Hong Kong management@saikunganimalhospital.com
Facebook: Sai Kung Animal Hospital
Website: saikunganimalhospital.com
IG: skanimalhospital
4 or 5 days a week
20 days Annual Leave + Birthday leave
CPD allowance
Medical insurance
Generous Staff Discounts
AUD $120K – $220K per year depending on experience

(~ take-home pay AFTER tax AUD $100K - $190K AUD)

Relocation Assistance Package
Vet Registration and Working Visa Paid
Professional Indemnity
Fear Free Certification

Back to top
---
FOR SALE - MIXED ANIMAL PRACTICE IN VANUATU
Veterinary clinic for Sale
Veterinary Clinic Vanuatu located in the capital: Port Vila, is for sale.
Vanuatu is a lovely place to raise a family, the clinic provides a good income with a great social life and plenty of time to spend with your family. If you are keen on fishing, diving, horse riding and adventurous treks to outer islands this is the place for you.
The clinic is about 80% small animal with the rest a mixture of horses, pigs, cattle and occasional goat.
The horses are mainly stock horses and pleasure horses from the 2 riding schools in Port Vila.
The clientele is very diverse - with from the local ni-Vanuatu population to many different expatriates including French, Australian, New Zealand, English, USA, Canadian, Chinese, etc.
A proportion of the business is also pet exports for the repatriation of animals around the world. This includes the veterinary treatments, certificates, organising transportation, etc.
The veterinary clinic also works closely with SAM'S ANIMAL WELFARE – mainly doing weekly desexing clinics.
The clinic has been operating in Port Vila for over 20 years and moved into a new premises only 1 year ago.
Please click here to see photos!

There is the opportunity to expand into the beef cattle industry with herd health as well as expansion into Equine reproduction and doing more clinics in outer islands.
Gross income for the 2022/2023 financial year was just over $A800,000.
Sale of the veterinary business with inventory and equipment can occur with or without the real-estate. The owner is willing to stay for a period to help with the transition.
The property is a special built very secure clinic with large storeroom and an extensive array of solar panels.
For more information, contact karin@vetvanuatu.com
Website is www.vetvanuatu.com
Facebook page: Veterinary clinic Vanuatu

Back to top
---
COOK ISLANDS - SMALL ANIMAL / WELFARE VOLUNTEERS
Gandhi said "the greatness of a nation can be judged by the way its animals are treated". We know the Cook Islands is a great nation. Are you a vet who wants to help us prove it?
Te Are Manu is a charity clinic, and relies on the generosity of volunteers from all over the world to provide quality veterinary care to the animals of Rarotonga and Aitutaki (and covering the Cook Islands).
Do you want to help our local animals and enjoy a stay in paradise?
Your volunteer stint will expose you to a varied caseload. Previous volunteers have said Te Are Manu is a wonderful place for clinical professional development.
Our services include seeing patients for skin conditions, road traffic accidents, dog bite and other wounds, fish poisoning and a high volume of spey and neuter surgeries.
You will also get to explore the beautiful place that we call home.
Please click here to see photos!

Ideally we would like volunteers who can stay for 3-6 weeks but please contact us if you can only stay for a shorter period! We will do what we can to accommodate you. We hope that the border restrictions will ease as the year goes on.
We arrange all visa requirements for entry into the Cook Islands.
We will greet you at the airport and make sure you get settled in to our beautiful volunteer house just a few minutes away from the clinic and on a stunning beach - great for swimming, snorkelling and relaxing.
.For more information or to apply for a volunteer placement:
Contact - Michael Baer volunteer@tearemanu.com
See https://www.tearemanu.com/volunteer
(relisted 25th August, 2023)

Back to top
---
KOH MAK, THAILAND - SMALL ANIMAL/WELFARE, VOLUNTEERS

About Us:
We are a non-profit, volunteer-run, low-volume practice providing Free-Of-Charge care to ~650 dogs and cats (60% canine, 40% feline), majority are unowned "Soi Dogs"
Our primary goal is Population Control, through sterilization, vaccination, and education.
We are open to veterinarians who are experienced in working independently and unsupervised. We love vet nurses and techs too!
Koh Mak is a small, 16sq. km island with only 400 permanent residents. The local community is Thai and Cambodian. This is a very popular, high-class tourist destination, there is an abundance of blog posts, etc. available online!
Requirements:
Drive/intend to learn to drive an automatic scooter.
Purchase a Thai SIM Card with mobile data.
25hrs/wk for 3wks (minimum).
Comfort living with animals is essential.
The Work:
We have an ongoing house-visit Preventative Program, including annual vaccines, monthly topical preventives, grooming, and wellness checks.
Be prepared for emergent/crisis care primarily: car accidents, dog fights, or poisoning. Emergencies are few and may not be during "work hours".
CNVR: All friendly strays and consenting owned pets have been sterilized, the remaining feral dogs must be caught for our Sterilization Program.
We rarely have a doctor and a nurse/tech together. It is necessary for you to be experienced in working unsupervised, and/or have the patience to be able to work with an untrained assistant.
Deal Breakers for Vets:
We have limited/no diagnostic testing.
We are LOW VOLUME surgically speaking, there is ALWAYS work to do but it's not always medical.
We are NOT a shelter though we do have long-term adult foster dogs and provide foster + socialization of pups who we adopt domestically.
We do NOT accept students and do NOT provide educational opportunities.
Accommodation:
We provide a basic, Thai-style private room with a fan. We have NO air conditioning. Those with hostel or camping experience will have an easier time adjusting to our simple, slow living.
We provide refill drinking water, toilet paper, bedding, and towels.
You have shared access to our scooters. Gasoline/helmet is not included.
Long-Term Option:
We are open to a Veterinary Doctor or Nurse/Tech who would appreciate the opportunity to take a sabbatical period of 12-15 months. Someone who is looking to sink deep into Thai culture, food, language, and slow living. There is much fulfillment in a small community, time spent in nature, and quiet independence, with much time and space for personal development. Please contact us for more information about this opportunity.
Here is a short movie that shows what we do and who we are looking for.
https://www.youtube.com/watch?v=l4hgKQvGKw8&feature=youtu.be
And here is the full 11-minute film:
https://www.youtube.com/watch?v=63nkBED8LQE&feature=youtu.be
The facility in the videos is our original facility, we are no longer on this piece of land. However the island images and narrative are consistent.
To apply please contact our Clinic Director, Heather. Send your CV and state what opportunity you are interested in: kohmakanimalclinic@gmail.com
(relisted 24th August 2023)

Back to top
---
SIEM REAP, CAMBODIA - SMALL ANIMAL / VOLUNTEER POSITIONS

Siem Reap is an incredible place to visit and our warm-hearted team loves to welcome people to our practice.
This is an amazing opportunity for an adaptable vet to really make a difference while experiencing a new culture. Surgical competence is helpful; our case-load is mainly cats and dogs. There are many fascinating exotic diseases and we can teach you how to recognise and treat them.
Our practice is involved in education, rabies eradication (www.erovaat.org) and other issues that impact human and animal health and welfare. Help us grow our practice so we can help more patients and contribute more to this beautiful community.
We are currently open Monday-Friday, 9-5, with a lunch break and no on call hours at this time, but we may extend to weekends in the future. Enjoy evenings (and lunchtimes) in one of Cambodia's many hotel swimming pools.
Please click here to see photos!

Siem Reap is a vibrant and fascinating town with a low cost of living. While here, we encourage you to visit the famous Angkor Temple complex, Phare acrobatic circus, the APOPO rat training centre and local villages.
Please email Dr Trish Johansen on tjnzcam@gmail.com with references, a CV, availability and why you would like to work with us.
Visit: www.siemreapvet.com
(relisted 16th August 2023)

Back to top
---
CHIANG MAI, THAILAND - SMALL ANIMAL/WELFARE, VOLUNTEERS

VETERINARIANS
Santisook is Thai run, non-profit organization committed to serving a lot of dogs and cats living in Chiang Mai area. We run a dog shelter and a cat shelter, re-homing hundreds of animals annually, provide emergency care to strays, work with local monks in helping their resident temple dogs, provide TNR services for local government and local caretakers who feed the strays, and offer subsidized sterilizations for the dogs and cats of the very poor.
We are in need of Vet volunteers all year round. Veterinarians with a strong spay and neuter background who can commit to a longer stay are highly valued. Veterinarians who are wanting to improve their skills for spay and neuter and newly graduates are very welcome. We conduct TNR programs within Chiang Mai and the surrounding areas when we have enough vets.
Volunteer vets work together with our Thai vet when we have TNR programs. On regular days, they help on the treatment of our resident animals and emergency rescue care.
A minimum of one week is required and vets who can commit to one month stay will be considered for free accommodation depending on the availability. Volunteers are based out of our cat shelter in the town of Doi Saket, outside of Chiang Mai city. No fee to volunteers. Onsite accommodation is available.
Chiang Mai has a rich culture of Thailand and if you are into learning /improving your skills on spay and neuter, or learning the culture, or adventure and wanting to help the animals at the same time, please check our website santisookdogsandcats.org or email us at santisookdogsandcats@gmail.com
With the recent pandemic, Covid-19, we will abide with the rules of Thailand authorities regarding any visitors. We are still open for any bookings in the near future but please visit the website https://www.tourismthailand.org/ for any sudden announcement.
(relisted 4th July, 2023)

Back to top
---
SUVA - FIJI - SMALL ANIMAL VOLUNTEERS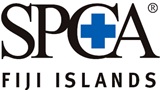 Volunteers Vets
(SHELTER and CLINIC & OUTREACH)
SUVA, FIJI ISLANDS
Join us as a volunteer in the breathtaking Fiji Islands!
COME AND MEET THE FRIENDLIEST PEOPLE ON EARTH!
SPCA Fiji Islands is an animal shelter and veterinary clinic based in the capital city of Suva. The mission of the SPCA Fiji Islands is to improve the welfare of animals in and around Fiji. We do this by focusing on providing affordable health care for domestic pets and working to address the issue of stray cats and dogs through intake of stray and unwanted animals into the shelter that are then treated, desexed and rehomed We also run a vibrant outreach program and have desexed and treated over 2,000 animals thus far, this year alone.
Why do so many of our volunteer vets return again and again?
Because they get rich and rewarding professional, and personal, opportunities and experiences.
We have opportunities for passionate veterinary surgeons and nurses to assist at our regional outreach neuter clinics, shelter and clinic operations, throughout 2023 and beyond. SPCA offers veterinarians and nurses real-world experiences working with diverse cases in city and rural settings across the Fiji Islands.
SPCA has one resident veterinarian currently, and this is soon to be two. We have a team of Fijian vet nurses and interns delivering a broad range of veterinary services to both shelter animals and local pet owners in a basic facility for examinations, radiography and surgery.
Join us for a couple of weeks or stay up to three months as a volunteer.
SPCA will organize permits for volunteers and provide you with accommodation close to the centre of Suva. You will be welcomed at the airport the Fijian way. Afterward, you will be settled into your accommodation and briefed on your role at the SPCA.
Please contact clncmngr@gmail.com in Suva, Fiji for more information and to get a copy of our volunteer information package.
🌍 Where: Suva, Fiji Islands
📅 When: 2023 onwards
🐕 What: SPCA clinic ( surgery and consults )and outreach clinic
❤ Why: To help improve the welfare of Fiji's animals
👩 How: With the help of people like YOU!
(relisted 3rd July 2023)

Back to top
---
EAST KALIMANTAN, BORNEO - SMALL ANIMAL/WELFARE/SUN BEARS
Volunteers

Veterinary help needed in Indonesian Borneo
Help improve animal welfare in Indonesia by sharing your skills and experience!
Facility and Program Description:
Kawasan Wisata Pendidikan Lingkungan Hidup (KWPLH) is an environmental education center located in Balikpapan, East Kalimantan, Indonesian Borneo. The facility's goal is to increase environmental awareness and animal welfare. In addition to our animal programmes, the facility has several education buildings, picnic areas and playgrounds. To see a full description of the KWPLH's facilities and goals visit www.beruangmadu.org or email us.
KWPLH provides a wonderful accommodation in the form of a forested enclosure for 6 sun bears rescued from the illegal pet trade. Sun bears are the mascot of Balikpapan, and many of our current education programs focus on this species.
Our Domestic Animal Program was created in response to the frequent dumping of kittens/puppies at KWPLH. We have attempted to establish a safe home for abandoned animals and a sterilization and adoption program. We currently have 125+ cats under our care as well as close to 30 dogs, and occasionally take care of other rescued wildlife species whenever brought to the center (macaque, civets, slow loris, birds).
The goals of our Domestic Animal Program are:

Educate visitors in proper pet care including the promotion of pet sterilization;

Discourage the keeping of wildlife (sun bears, orangutans etc.) as pets by highlighting the difference between wild and domestic animals;

Ensure the welfare of the cats and dogs within the environs of KWPLH;

Provide free sterilization programmes for community pets and stray animals, prioritizing animals living in the vicinity of the center;
Experienced Volunteer Vet Needed
We are in need of experienced veterinarian to assist with training and development of our local animal care team. The primary goal is to further train up our team [specifically our local veterinarian] in specialist medical care for our animals, under more or less challenging conditions, and to train our Indonesian animal care-taking staff in mastering necessary skills and knowledge on specialist issues that need frequent treatments.
Other tasks include ideas on improvement of our medical administration and records, enrichment and training programs, and enhancing our adoption programme. There will be work with the sun bears and other wild species, but most time will go to our domestic animals and staff training.
Outlined below is a list of topics that we need help with:

Training on [preventative] care of key medical issues afflicting animals in our target area of work;

Assist with health checks, monitoring of sick animals, and preventive medicine;

Provide training to our local team in mastering key vet [nursing] skills, including but not limited to: safe and effective holds, injection techniques (s.c., i.m., and i.v.), animal handling, sterilization of tools, anesthesia administration and monitoring, clinic administration, first aid, etc;

Efficient animal care database management and administration:

Assist with daily animal care, including feeding and cleaning;

Assist with dog training and training our local animal staff;

Assist bear keepers in treatment of sun bear medical issues;

Assist with improvement of enrichment programs for domestic animals, sun bears and other wildlife occasionally taken care of at the center;
For more details about KWPLH and the veterinary position please email us!
We welcome the help from professional veterinarian in 2022-2023. The position is preferably for 3+ months, but do e-mail us as well if you are available for shorter periods. Free housing is provided at the center, but a small local catering fee is required for meals. A volunteer visa will need to be applied for at a small cost. Couples are also welcome to apply.
Please send end questions and resumes to Gabriella Fredriksson:
gabriella.fredriksson@gmail.com
For further information visit our website: www.beruangmadu.org or www.pronaturafoundation.org
(listed 3rd July)

Back to top
---
VIETNAM - VOLUNTEERS - STERILIZATION PROJECTS
About Vietnam Animal Aid
Vietnam Animal Aid is a vegan animal rights organization that has a rescue shelter and vegan farm animal sanctuary in Hoi An, Vietnam. We are part of a growing global, non-speciesist animal rights movement that works to protect all sentient beings. Our mission is to end the suffering of all species through mass sterilization/vaccination, education, and improving veterinary care across Vietnam. We advocate for a fully vegan lifestyle and for the abolition of all animal use and exploitation.
We had our own international nonprofit veterinary clinic for 3 years before it had to close due to lack of funding. We are looking for professionals who are interested in managing the daily operations and veterinary care of our animal sanctuary while helping to expand into projects such as a mobile veterinary clinic which will help to prevent suffering and the need for rescue before it's created.
For more information, please visit our website: https://www.vnanimalaid.org/ and follow us on our social media channels.
Job Role: Volunteer Vets/Techs/Nurses for Sterilization Projects
VAAR is seeking hardworking and self-motivated volunteer veterinary/technicians/nurses for the reopening of our vet projects on 1 September with a sterilization/vaccination clinic (no critical care facilities) along with house visit service. In 2024, mobile work in rural communities will commence as well.
As a vegan organization, our clinic is also anti-speciesist, and it is likely we will encounter other species that will need our help. Our international clinic nearby that we use for our cats and dogs knows/cares absolutely nothing about our chickens and pigs and this has been incredibly frustrating, so we will be hiring only vegan veterinarians/techs/nurses as both volunteers and full-time staff so that we can finally ensure that all our rescues are just patients, not pets versus "food animals." Speciesism has no place in the veterinary industry. that will prevent animal suffering on a mass scale in central Vietnam.
An experienced international vet nurse burned out on clinical work is ideal for this position. For the six months, we will only be able to have volunteer vets (one-month minimum) with a stipend and housing available, but as we grow, we are hiring full-time, year-round vegan vet staff to carry out the project. No emergencies or on-call needed. Experience with both pet species and avian/farmed animals is vital. We have absolutely no veterinary care for our farm sanctuary animals at this point, so we really need people who can use their experience to treat them as best they can here.
Vietnam's borders are now open and there are currently no COVID restrictions.
Job Description:
A bare minimum of 2 years of full-time work in a Western standard clinic with experience in
high-volume sterilization is ideal. Surgical skills must be top-notch and experience with
injectable anesthesia is necessary. The ability to train our Vietnamese vet intern is vital.
Work weeks will include Monday, Wednesday, and Friday sterilization then Tuesday and
Thursday house calls, mobile clinics, and set-up work as necessary. Weekends will be free to explore the beautiful area of Central Vietnam and the UNESCO World Heritage Site of Hoi An.
If you are burned out from high-pressure clinical work with spoiled and rude clients, exhausted from working with vets who also eat animals, this is a great break to work in a clinic that is outspoken for ALL species and appreciates that vets are not robots who should be forced to work until they break. We are not only anti-speciesist but also anti-burnout. It's not a luxurious life and some cases will be extremely frustrating, but we make sure you eat well, sleep well, and take breaks even if we don't have the funding to pay you particularly well.

Preferred:
2 or 4-year degree in an animal-based qualification, veterinary nursing qualification ideal
Experience living and working in a low resource developing country, with strength in creatively solving problems in a place lacking the rule of law, without international veterinarians, and without many materials and financial needs
Experience working within the charity sector and/or experience in fundraising
Experience using charitable social media channels or has marked achievements in their own personal channels/blogs
Vegan, an understanding of animal rights principles including the abolitionist approach
To apply, please email info@vnanimalaid.org
(relisted 27th June)

Back to top
---
Bermuda
DEVONSHIRE - SMALL ANIMAL
New Position
Come and lose yourself in the Bermuda Triangle

'CedarTree Vets' is an anagram of 'recreated vets' and that's what we are.
We have taken the way veterinary medicine is practiced and reinvented it from the animal's perspective.
We are Bermuda's only fully dedicated concierge in home veterinary medical provider, with a central surgical clinic with all the tools to back it up.
We spend our days driving around the magnificent island of Bermuda offering home consultations, which massively reduce the stress on the patients and their owners and provide the true VIP experience.
Come and be amazed at how much more your patients can tell you when they are not scared, and what you can learn from seeing their home environment. This is animal care 2.0, the recreated model. With this level of service, it's no wonder we have been growing like crazy over the last ten years and now need a fourth vet to add to our team.
Our days consist of six appointments in the morning and six in the afternoon per team. The teams consist of a vet and qualified nurse with a fully loaded van, which includes everything you need for general appointments.
If you need to send your patient into the clinic, there is a team ready to receive them throughout the day.
Each vet has a minimum of one day per week dedicated to in-clinic work, including surgery, dentistry, ultrasound, radiology, laser treatments and more. We have an Idexx supported in house laboratory and external specialists who come in periodically providing world renowned companion animal chiropractic care and equine dental services.
If you care about the animal experience and want to go beyond what can be offered in traditional clinic practice whilst living in one of the most beautiful and vibrant countries in the world, you could be one of the lucky ones.
We value your free time, so we work a 40-hour week, Monday to Friday 8am-5pm, with a 1-hour lunch break, and are closed at the weekends. We provide our own out-of-hours emergency service on a 1:3 Rota.
To hear more or to submit your CV, please contact Mark: mark@cedartreevets.com or check out our website: www.cedartreevets.com

Back to top
---
PAGET - SMALL ANIMAL

Veterinary Surgeon – Full or Part Time – Bermuda Veterinary Services
Bermuda  Veterinary Services is looking for an experienced small animal veterinarian to join its friendly and established team in Paget, Bermuda. We're seeking a Full-Time vet, but we're quite open to a Flexible Hours vet too. We want to help you find your best work-life balance and professional fulfillment in a happy, collaborative, and congenial working environment.
Working within our practice will offer you a varied caseload with opportunity to grow in internal medicine, diagnostics, and surgery. You will have the ability to work up your medical cases, seeing each case through to resolution with the support of a team of fellow professionals who enjoy collaboration and cooperation. You'll have clinical freedom to work up your cases to the highest standard of care.  This will enable you to advance your career and enjoy the personal and professional satisfaction that accompanies providing gold standard care for pets and owners in a relaxed and friendly environment.
Bermuda Veterinary Services is a purpose built and spacious practice, with a wide range of equipment: digital X-rays, dental X-ray, ultrasound machine, MRI machine, in-house lab, blood-pressure machine, ECG, Endoscopy and fully equipped surgical suite. We offer our services at our Hospital in Paget and via house calls throughout the Island if the pet's needs and condition can be safely served at home.
Bermuda is an Island nation located off the East Coast of the United States 90 minutes by air from New York City, offering a temperate year-round climate, beautiful beaches, and an array of outdoor activities, including reef diving, water sports, cycling, triathlon, sailing, pleasure boating and golf. As a British Colony with North American influences due to its location, Bermuda is a place where you will find a melting pot of cultures and unique experiences to enjoy.
Please click here to see photos!

Package and Benefits offered:
Competitive salary
35 to 40 working hours a week
Paid holiday and bank holidays
Birthday leave
Fully funded CPD allowance up to certificate level
Fully organised and funded Work Permit and Bermuda Veterinary License
Paid professional memberships  
Contributory pension scheme
Health Insurance scheme
Low tax (currently 3% of base)
If this opportunity fits with what you are looking for, please click here to apply, or send an email to Tonya at Director@bermudavets.bm
We want our colleagues to be as diverse as our clients. Our teams are inclusive and celebrate differences, so if you are interested in a change of pace and a happy workplace where we focus on rewarding work in a beautiful Island environment, we'd love to hear from you.
See our website www.bermudavets.bm

Back to top
---
United Arab Emirates
No positions currently available
---
Cayman Islands
GEORGE TOWN, GRAND CAYMAN - SMALL ANIMAL SHELTER VET
The Cayman Islands Humane Society is the only non-profit rehoming facility on the islands. We operate adoption, foster, stray care and community veterinary services. We are an open-admission shelter with a no-kill ethos and are based in the heart of George Town in Grand Cayman, with occasional overnight visits to Little Cayman and Cayman Brac.
We are looking for an enthusiastic, versatile, experienced and passionate shelter veterinarian to join our dedicated team and to make a real difference to the lives and wellbeing of the Island's most vulnerable cats and dogs. This role offers a varied and interesting medical caseload and the opportunity to be involved in the ongoing development of the shelter. The role requires a team player with a non-judgemental approach to the community's animal welfare needs.
Please click here to see photos!

Key duties, responsibilities and requirements:
Undertaking a range of surgical procedures (with a high percentage of spay and neuter surgeries.
Referral options for more complex surgical and investigative cases are available on island.
Managing complex abdominal procedures as a competent surgeon, with extensive experience of spay and neuter.
Anaesthesia of patients at varying risk levels
Working with a team of animal care staff, volunteers and trustees and providing detailed prognoses and care plans
Reviewing and keeping up to date with global information and available materials on shelter medicine
Working alongside another shelter veterinarian, as well as qualified and lay technicians
Supervision of junior veterinary staff
40 hours per week plus 50% on-call in evenings and weekends (More frequent in the case of colleague absence) although the actual volume of call ours is low
Occasional nights on Cayman Brac and Little Cayman during neutering camps
Duties will include spay and neuter surgeries, welfare cases, behaviour cases and modification plans, heartworm treatment and healthcare of shelter animals.
Experience of surgical procedures and care for animals with heartworm is desirable
Qualifications:
A Bachelor's degree in veterinary medicine/surgery sufficient to qualify to licence in the Cayman Islands, with current licensure in your home country and proof of good standing.
At least 5 years' postgraduate experience, small animal experience preferred
Fluency in English
Excellent communication skills, both written and oral, including the ability to communicate promptly and efficiently via email
Adept at accessing clinical information from online sources and familiarity with the same.
Experience of shelter medicine is desirable, a strong interest in shelter medicine is essential.
Supportive of the shelter management team's efforts to build cohesive and collegiate team relations
Proof of immigration status, a clean police clearance and a cover letter will be required for interview but an initial application can be made by submitting your CV.
Salary:
$60,975 - $73,170 USD tax free
For more information or to apply, please email Samantha at samantha.cooper@caymanhumane.org

Back to top
---
Canada
FOR SALE - VET PRACTICE IN THE KOOTENAY ROCKIES
Is practicing veterinary medicine just a part of your life?
Tired of the urban rat-race?
Want an outdoor lifestyle?
Ever considered emigrating to Canada?
The location:
The practice is located on an acreage on the west shore of Kootenay Lake, nine km north of the village of Kaslo, nestled in the mountain ranges of southeastern British Columbia, Canada. The geography is dominated by the large, pristine lake and 2000-3000m heavily forested mountains. The area is relatively sparsely populated, and is becoming a haven for urban refugees.
The village of Kaslo has a health centre with 4 physicians, a K-12 school, an ice arena, tennis courts and baseball diamond. A vibrant arts community thrives, with a renowned summer jazz festival on a floating stage.
The real estate:
The practice is located in the bottom floor of a 3 storey, 4 bedroom, 3 bathroom 3600 sq ft home built in 1994. A covered breezeway containing a hot tub and storage adjoins the house to an 800 sq ft shop with a kennel building underneath. A 1000 sq ft barn with hayloft is situated in the adjacent fenced pasture land. The buildings are located on a 3-4 hectare parcel of land overlooking a secluded beach on Kootenay Lake.
Please click here to see photos!

The practice:
Established for 26 years, the practice serves the north end of Kootenay Lake, with the next closest practice 75 km to the south. The practice is 95% small animal with some potential for expanded equine work in the area. The clinic has separate bathroom, reception, exam, kennel, treatment, and surgery rooms. Gas anaesthesia, monitors, new CBC and chemistry analyzers,and an older X-ray unit are in use. Grooming and boarding facilities are present. The clientele is loyal and appreciative. Cases requiring referral can be sent to Washington State University vet teaching hospital across the border. Two part-time assistants and a family member are currently employed. Annual gross revenue is in the $600,000 range with a high net due to low overhead costs.
The opportunity:
The home-based practice provides flexibility in time management, allowing a great work/life balance. It would enable the prospective new owner to continue working while raising a family and allow the veterinary practice to be a family affair. The area offers unparalleled and unrestricted access to outdoor recreation, with hiking, mountain biking, ATV'ing, swimming and boating in the summer and skiing, skating and snowmobiling in the winter. The current owner is planning to retire in the area and is willing to assist in the transition. The priority is to ensure that the community has continued access to veterinary services, so sale of the practice with inventory and equipment without the real estate would also be considered.
Contact:
Dr Pat Haegedorn
North Kootenay Veterinary Services Ltd
+1-250-353-7125
nkvet@kaslo.org
(ref 31964 - relisted 27th September)

Back to top
---
USA
TOMBALL, TEXAS - SMALL ANIMAL
Texas Litter is a well-respected practice in Tomball, Texas. The practice is seeking to fill several Full Time and Part Time Veterinary positions to join their friendly, collaborative team.
If you love helping others who cannot afford healthcare, then this is for you! This non-profit practice provides gold standard care to animals, wanting to help as many pets as possible. We do not practice corporate medicine and there are no commission-based goals you need to meet. Your job is helping pet parents and their pets. We do not have a Medical Director. Our veterinarians all get together, discuss best practices, and make medical policy updates as a committee.

Texas Litter Control believes in placing team members in the position with the best fit for the individual.
You are at work a good amount of your time, and it should be enjoyable. Two types of shifts are available. One type of shift is high quality, high volume spay and neuter (HQHVSN). The other is general medicine which performs wellness services for the general public, expanded healthcare (sick clinic) for low-income families and shelter medicine for our adoption animals. All our services are low cost. You as the Veterinarian can chose the position that best fits your personality and lifestyle.
Do you want to mix it up even more? Texas Litter Control also partners with other shelters and practices in the community. Our veterinarians perform relief veterinary services for other clinics through Texas Litter Control's partnerships. We all help each other out where it is needed to benefit the community.
Shifts are Monday – Saturday with a day off in between as well as Sundays off. There is no on-call and no-after hours. Full-Time salary range starts between $130,000 and $156,000 depending on experience.
Please click here to see photos!

Requirements

Recent grads welcome!

Active Texas Veterinary Medical License REQUIRED.
DVM/VMD/NAVLE degree or equivalent from an accredited university
State and DEA License
Advanced medical skills
A compassionate, empathetic, and energetic veterinarian
A person who possesses strong emotional intelligence and is a team player
New graduates are welcome to apply as practice wants to help you flourish!
We train surgeons! TLC partners with a local shelter to provide training in HQHVSN. You will have access to a surgeon training program which will fully equip you to deal with the numbers.
Surgery Shifts - Your role will consist of performing high quality surgeries on a number of patients per shift. The practice has spacious surgical suites and a dedicated recovery area, and you will be supported by highly trained and dedicated support staff. So, if you enjoy a challenge and want to practice high quality surgery in a fast-paced environment with a friendly and inclusive team, apply today!
Associate Veterinary Shifts - Your role will consist of providing wellness and preventative care services including vaccinations, treatment of minor injuries, and examinations using digital x-rays. Shifts are hours with a lunch break. The practice has spacious surgical suites, examination rooms, and a dedicated recovery area, and you will be supported by highly trained and dedicated support staff. So, if you love client interaction and client education and want to practice high quality medicine in a fast-paced environment with a friendly and inclusive team, apply today!
Job Duties/Role
Surgery Shifts:
Perform basic health check exams on patients prior to spay/neuter surgery.
Perform on average 25 spay/neuter surgeries per shift on a mixture of cats and dogs.
Owned pet minimum weight requirement is 3 pounds and rescue minimum weight requirement is 2 pounds for kittens.
TLC does not knowingly perform spay/neuter surgeries on owned pets who are term pregnant. Feral cats are an exception. TLC does perform term pregnant spay/neuter surgeries on feral cats.
Associate Shifts:
Full Time Veterinary Care
Wellness and Preventative Services including examinations, vaccinations.
Treatment of minor injuries
Triaging patients that need a full-service or emergency clinic
Client interaction and education
Location
The practice encourages a healthy work/life balance which you will enjoy on your days off. Our three locations are conveniently located in the suburbs of Humble, Tomball and Spring, Texas. This family friendly suburb is rich in culture with many museums, theatre, and nightlife activities. The sprawling parks are great for hiking, biking, and relaxing outdoor activities such as picnics. There are also many retail outlets and excellent cuisine to be explored! Don't like the city life? All 3 locations are just a short drive to many rural communities!
Benefits of working at TLC
Competitive Salary Starting at $143,000 Annually for Full Time
Healthcare including dental, vision, short and long-term disability (100% Paid for Full Time Employees)
Life insurance policy (100% Paid for Full Time Employees)
PTO (Full Time Employees Only)
Dedicated training
State and DEA license fees paid
Liability Insurance fees paid
PSLF eligibility (TLC is a non-profit organization so employees are eligible to apply for PSLF to have student loans forgiven)
Treatment at cost for employees' pets.
No quotas or sales goals
Not corporate medicine
You leave the job at work, excellent work/life balance
It's not about the profit...we are here to help the community
Due to the national Veterinarian shortage TLC is open to hire qualified Veterinarians who are US citizens or green card holders.
Applicants must have a Doctor of Veterinary Medicine degree, or foreign equivalent, and possess an active license to practice Veterinary Medicine in the State of Texas.
Contact our Clinical Operations Manager at vcastillo@texaslittercontrol.org if you would like to join a fun team and do some real good for our community!
See our website: https://texaslittercontrol.org/

Back to top
---
Kookaburra Veterinary Employment reserves the right to edit or omit any advertisement at our discretion. We take no responsibility for the accuracy of any advertisement shown and will not be liable for any damages of any kind arising under any circumstances.