Vet Jobs - Worldwide
Summary: (please scroll down to see details of all jobs)


Qatar - Doha - Qatar Veterinary Center - 8 vet small animal practice


BC - Kaslo - North Kootenay Vet Services - veterinary practice for sale

---
Asia Pacific
SINGAPORE - SPECIALIST HOSPITAL - GENERAL VET VACANCIESNew Position
Be part of an exciting and fast-paced veterinary medicine caseload and be fully supported while doing so! We are looking for veterinarians and nurses keen to work together with our specialists Dr. Patrick Maguire and Dr. Anne Claire in a multi-disciplinary referral hospital.
Ward staff will only look after the dog and cat inpatients in the hospital that are stable and transferred from medicine, surgery, or emergency departments. Emergency and critical care cases and emergency walk-ins will be assigned primarily to ECC departments.
Candidates will assist with patient care, diagnostics, client communication, and discharges. Clinical patient rounds and internal continuing education will contribute to your development and career progression. Suitable for new or recent graduates as no solo vet duties while on shift. Experienced vets are also welcome. Salary is competitive and commensurate with experience.
Please click here to see photos!

Ward nurses will also benefit from an enriching experience surrounded by an exciting caseload and specialist-level care. Senior vets and a structured work team will allow mentoring and work-life balance.
We are a warm and welcoming group of people. Come and meet us. Email interest to sharilyn.lee@beecroft.com.sg.
See you!

Back to top
---
SINGAPORE - SPECIALIST HOSPITAL - INTERNAL MEDICINE VACANCY
New Position
Internal Medicine Vet and Intern
Embark on a journey of high-level medicine and diagnostics with state-of-the-art facilities at Beecroft Animal Specialist & Emergency Hospital.
To equip you with the highest standards of patient care and services, you will undergo rigorous training for CT, ultrasounds and endoscopy under specialist guidance.
If you meet the following criteria, we will be pleased to received your application:

Graduate from accredited Universities and qualify for a Singapore licence.

Veterinarians must have 1-2 years of general practice experience.

Good team player and communicator with organisational skills.

Interns must have a minimum of one rotating internship.
Remuneration and Service Benefits includes comprehensive medical coverage and dental care, paid time off with accrued vacation time  of 21 days per calendar year, continuing education programme and year-end performance bonus.
Please click here to see photos!

Applications may be emailed to sharilyn.lee@beecroft.com.sg and are open till 31 October 2022.

Back to top
---
PORT MORESBY, PAPUA NEW GUINEA - RSPCA
New Position
VETERINARIAN
RSPCAPNG is seeking to employ a full-time veterinarian in Port Moresby, Papua New Guinea.
RSPCAPNG is a charity which owns and operates the only private veterinary clinic in Papua New Guinea.  Established in 1976, we manage the Vet Clinic, the city Dog Pound, neuter and rehome cats and dogs and provide an education programme for school children.
Responsibilities
Clinic operating hours are Monday through Friday 8am to 5pm, and Saturdays 8am to 2pm. Occasional after-hours emergencies and periodic Provincial travel are shared between the 2-3 Veterinarians.
You will be responsible for day-to-day case management of clinic patients, shelter and pound animals.  Additionally, the job entails overseeing the veterinary support staff, training, mentoring and ensuring the administrative policies are followed. The position also involves the promotion of RSPCAPNG welfare activities.

Examination, treatment, management and billing of cases presented to the clinic using RxWorks computer software

Enforcement of Debtors Policy

Maintaining of medical stock levels, re-ordering and stock take

Supervision of animals at the clinic, premises and grounds

Provide site visits to other city centres and guard dog security companies throughout PNG

Maintenance of accurate records

Actively promote the services and activities of RSPCAPNG to the wider community

Assistance with training of staff
Please click here to see photos!

Requirements
Essential

A veterinary degree

At least 3 years' experience in small animal medicine

Demonstrated ability to provide guidance to clinic staff

Excellent written and verbal communication skills in English

Excellent interpersonal skills with the ability to relate to people from a wide variety of backgrounds

Desirable
Experience in shelter animal medicine and exotic / PNG Native Species (macropods, amphibians, reptiles, avian)

Experience with RxWorks Veterinary Software

Providing High Quality High Volume (HQHV) Spay and Castration of cats and dogs

Desire to live and work overseas

Remuneration
The salary package will be commensurate with the skills and experience of the successful candidate. This package will include medical insurance, 25 days' annual leave, airfares, motor vehicle and on-site shared accommodation. The initial contract period is 3years.
If you believe this position is for you, please email your application to generalmanager@rspca.org.pg
Applications due by 10th November 2022.

Back to top
---
NEW TERRITORIES, HONG KONG - SMALL ANIMAL/EXOTIC New Position
WeHUG: Your Companion in the Pursuit of Happiness
We Hug Animal Medical Centre (Yuen Long, New Territories) offers consultation, general medicine, surgical and 24-hour hospital care service (Cats, Dogs, ICU and ISO) with advanced equipment including CT Scan, C-arm, endoscopy, digital radiography, dental radiography system, ultrasound, comprehensive in-house IDEXX, VetScan and Vcheck blood test, blood gas analyser, In-house PCR, orthopaedic equipment, anaesthetic monitoring equipment, syringe pumps and much more. Online access to VIN and extensive library is available as well.
We are the most well-equipped veterinary hospital in Yuen Long with strong enthusiasm to enhance our service to improve animal welfare. We encourage all our nurses and vets to have ongoing professional development and education. Our vets have different special interests including surgery, medical, ultrasound, neurology and oncology. They provide professional on-job training to our nurses and junior vets, so our hospital suits passionate applicants who would like to have development in their professionalism.
Please click here to see photos!

We are actively seeking passionate veterinarians to strengthen our team!
Veterinarian (Small Animals/Exotic Animals)
Client-oriented, good interpersonal communication skills and good sense of humour
Must be punctual, responsible and proactive
Passionate towards both clients and their pets
Mature, willing-to-learn and fast-paced
A reliable team player, self-motivated and able to work under pressure
Strong organizational, communication, analytical and problem-solving skills
Excellent spoken and written English, Cantonese is a plus
Fresh graduates are welcome to apply
Applicants should possess a veterinary qualification registrable in Hong Kong under the Veterinary Surgeons Registration Ordinance Cap. 529.
Vet Specialist (Surgery/Internal Medicine/Cardiology/Diagnostic Imaging/Neurology/Oncology)
Client-oriented, good interpersonal communication skills and good sense of humour
Must be punctual, responsible and proactive
Passionate towards both clients and their pets
Mature, willing-to-learn and fast-paced
A reliable team player, self-motivated and able to work under pressure
Strong organizational, communication, analytical and problem-solving skills
Excellent spoken and written English, Cantonese is a plus
Applicants should possess a veterinary qualification registrable in Hong Kong under the Veterinary Surgeons Registration Ordinance Cap. 529.
What we offer?
Continuous training opportunities and further education sponsorship to shape your future
Regular management review to help realize your career goals
Team spirit and a passion for animal welfare
Competitive and performance-based remunerations
A down-to-earth company which strives to build an equal, diverse and inclusive community for both animals and humans
Benefit and others
Birthday Leave, Attractive Commission Scheme, Education Sponsorship, Overtime Compensation and Staff Discount
How to apply:
Interested applicants, please apply with a resume, letters of reference and expected salary to hr@wehug.vet

Back to top
---
NEW TERRITORIES, HONG KONG - EQUINE, MAINLY AMBULATORY

Equestrian Veterinary Surgeon (Ref : INT)
We have a new opportunity for a veterinarian to join our existing equestrian team working within the wider Department of Veterinary Clinical Services. Predominantly ambulatory, and utilising a satellite clinic at the Beas River Country Club, we have cutting edge equipment for use on the road, while our world class hospital facilities are routinely used for more complicated cases and advanced veterinary imaging. We pride ourselves on exceptional client care and have a varied customer base who value our personal approach. Freedom to contribute to departmental research projects and pursue areas of clinical interest is encouraged, including further study to certificate level. Accommodation, phone, and a vehicle for business use will be provided.
The successful candidate will:

Provide high quality veterinary clinical services to all horses stabled within the riding establishments of Hong Kong to ensure the health and well-being of both the Club's racehorses and retired racehorses, in addition to the privately imported sport horses and ponies.

Be committed to the delivery of positive outcomes for retiring racehorses, and strive to implement strategies that will contribute to the rehabilitation and retraining of retired racehorses stabled at the Club's Beas River Equestrian Centre and within the Racing Centres of Shatin and Congua, to achieve optimal wellness, athletic performance, and durability of these horses.

Contribute to the monitoring of the health and welfare of the Club's retired horses, including those exported to Mainland China, and provide clinical support when required and as appropriate.

Provide clinical support to equestrian sporting events in Hong Kong, and general veterinary-related services such as accompanying airport convoys.
Qualifications and Requirements

Hold a degree in Veterinary Science, or Veterinary Medicine, eligible for registration with the Veterinary Surgeon's Board of Hong Kong.

Experience in the practice of quality equine medicine and care. Confidence in the prevention, diagnosis, and management of veterinary conditions in the sport horse and thoroughbred racehorse.

Have a strong interest in equine sports medicine and rehabilitation. Post-graduate training or qualification in this, or another relevant, discipline is desirable, but not essential.

Dedication to:

an outstanding level of client care;
consistent delivery of high quality clinical service; and
continuous professional improvement.


Be a team player who anticipates and recognises the needs of others in the work-place, while making themselves available to assist and support team members, including the mentoring of more junior colleagues.
We form part of the equine student rotation experience for the City University Jockey Club College of Veterinary Medicine and Life Sciences, so an interest in providing student education in a satellite clinic/ambulatory setting is desirable.
Closing Date: 30th September 2022
The level of appointment will be commensurate with qualifications and experience. An initial 3-year contract will be offered to the successful candidate. Further contract renewal or conversion to career terms will be subject to mutual agreement between the Club and the individual. Only shortlisted candidates will be notified.
Please send your resume, complete with expected salary and job reference to The Human Resources Department, The Hong Kong Jockey Club, 4/F, 1 Sports Road, Happy Valley, Hong Kong; or email to recruit9@hkjc.org.hk; or fax to (852) 2966-6984.

Back to top
---
SINGAPORE - SMALL ANIMAL
New Position
Tired of your old job and getting stale due to the repetitive caseloads?
Looking to bring your skillset and knowledge to the next level?
Do you feel underpaid at your current job and is looking for a more competitive package? Or are you just getting out of vet school and looking to embark on your exciting vet journey?
At Advanced VetCare, we do understand all the challenges of being a vet here in Singapore. We do believe in change, and we always strive to improve in our quality of care for the patients while achieving good work-life balance. We provide very attractive remuneration and benefits for our staff.
Currently, we are looking to hire vets at our centrally located Balestier branch.
So what is it like working at AVC Balestier?
At this branch we have a good first opinion caseloads and general health checks which is the best place to build up good rapport with clients. At the Balestier branch, despite having a higher caseload for first opinion patients, we do occasionally get referral cases.
On a monthly basis, we do organize clinical rounds to benefit both vets and nurses to continue brushing up our knowledge and to grow as a clinic to provide high standards of care.
Benefits of working at AVC Balestier?
Aside from the interesting caseloads, our friendly boss and surgeon Dr Nick has a Membership in Small Animal Surgery. He has a high surgical caseload that covers most soft tissue, oncology and orthopaedic cases. This is the perfect opportunity to impart some of his skills as he loves inspiring young minds. On top of that, internal referral to our 24h branch is fairly straightforward, and you will be able to easily track the progress of your patient between the branch.
Please do not miss this amazing opportunity to join us. We welcome vets of all experience levels as long as you are a committed individual with good compassion and teamwork.
To apply, please send us an up-to-date resume and email it to Dr Ying at resume@advancedvetcare.sg See you soon!

Back to top
---
SINGAPORE - SMALL ANIMAL
Companion Animal Surgery is looking for a Veterinarian to join their team! Is that you?
Our dynamic, small animal practice located in central Singapore is committed to providing the highest standards of service and care to our clients and patients. At Companion, we have a large team of 8 experienced Veterinarians, 10 support team members and a Practice Manager. We aim to share our love and passion for animals through veterinary excellence. We value our team members and strive to make each position positive and rewarding. We are seeking meticulous individuals with excellent communication and interpersonal skills. Cohesive teamwork with the ability to multi-task is essential.
What's on offer:
Large, multi-vet practice with the ability to learn from and collaborate with 8 other Veterinarians
Attractive remuneration
On the job training, courses and continued education is encouraged, as well as support for special interests
Friendly and supportive team
Varied caseload with lots of opportunity to learn from our experienced Vets, as well as to give back and share your special interests too!
Do these qualities sound like you?
Punctual and reliable
Highly-motivated, shows initiative and works well both independently and in a team
Able to work on a rotating roster including overnight duties and public holidays
Able to handle stress in fast paced environment
Excellent client care and interpersonal conversational etiquette
Fluent in spoken and written English (ability to converse in Mandarin is advantageous)
To be eligible for this role you must hold a valid veterinary degree recognized by the Australian Veterinary Association.
2021 graduates and experienced veterinarians are welcomed to apply!
Relocation assistance may be provided.
Apply now!
Apply online or contact Nicole from our Careers team on Nicole.keating@vetpartners.com.au

Back to top
---
EAST KALIMANTAN, BORNEO - SMALL ANIMAL/WELFARE/SUN BEARS
Volunteers
New Position

Veterinary help needed in Indonesian Borneo
Help improve animal welfare in Indonesia by sharing your skills and experience!
Facility and Program Description:
Kawasan Wisata Pendidikan Lingkungan Hidup (KWPLH) is an environmental education center located in Balikpapan, East Kalimantan, Indonesian Borneo. The facility's goal is to increase environmental awareness and animal welfare. In addition to our animal programmes, the facility has several education buildings, picnic areas and playgrounds. To see a full description of the KWPLH's facilities and goals visit www.beruangmadu.org or email us.
KWPLH provides a wonderful accommodation in the form of a forested enclosure for 6 sun bears rescued from the illegal pet trade. Sun bears are the mascot of Balikpapan, and many of our current education programs focus on this species.
Our Domestic Animal Program was created in response to the frequent dumping of kittens/puppies at KWPLH. We have attempted to establish a safe home for abandoned animals and a sterilization and adoption program. We currently have 125+ cats under our care as well as close to 30 dogs, and occasionally take care of other rescued wildlife species whenever brought to the center (macaque, civets, slow loris, birds).
The goals of our Domestic Animal Program are:

Educate visitors in proper pet care including the promotion of pet sterilization;

Discourage the keeping of wildlife (sun bears, orangutans etc.) as pets by highlighting the difference between wild and domestic animals;

Ensure the welfare of the cats and dogs within the environs of KWPLH;

Provide free sterilization programmes for community pets and stray animals, prioritizing animals living in the vicinity of the center;
Experienced Volunteer Vet Needed
We are in need of experienced veterinarian to assist with training and development of our local animal care team. The primary goal is to further train up our team [specifically our local veterinarian] in specialist medical care for our animals, under more or less challenging conditions, and to train our Indonesian animal care-taking staff in mastering necessary skills and knowledge on specialist issues that need frequent treatments.
Other tasks include ideas on improvement of our medical administration and records, enrichment and training programs, and enhancing our adoption programme. There will be work with the sun bears and other wild species, but most time will go to our domestic animals and staff training.
Outlined below is a list of topics that we need help with:

Training on [preventative] care of key medical issues afflicting animals in our target area of work;

Assist with health checks, monitoring of sick animals, and preventive medicine;

Provide training to our local team in mastering key vet [nursing] skills, including but not limited to: safe and effective holds, injection techniques (s.c., i.m., and i.v.), animal handling, sterilization of tools, anesthesia administration and monitoring, clinic administration, first aid, etc;

Efficient animal care database management and administration:

Assist with daily animal care, including feeding and cleaning;

Assist with dog training and training our local animal staff;

Assist bear keepers in treatment of sun bear medical issues;

Assist with improvement of enrichment programs for domestic animals, sun bears and other wildlife occasionally taken care of at the center;
For more details about KWPLH and the veterinary position please email us!
We welcome the help from professional veterinarian in 2022-2023. The position is preferably for 3+ months, but do e-mail us as well if you are available for shorter periods. Free housing is provided at the center, but a small local catering fee is required for meals. A volunteer visa will need to be applied for at a small cost. Couples are also welcome to apply.
Please send end questions and resumes to Gabriella Fredriksson:
gabriella.fredriksson@gmail.com
For further information visit our website: www.beruangmadu.org or www.pronaturafoundation.org

Back to top
---
SINGAPORE - SMALL ANIMALS - MEDICAL & SURGICAL VACANCIES
VETS FOR LIFE ANIMAL CLINIC (SINGAPORE)
VETERINARIANS (SENIOR & JUNIOR VETS, VET SURGEONS)
FULL TIME / PART TIME / LOCUM
"Choose a job you love and you will never have to work a day in your life" - Confucius (not!)
You are here for one reason: you are looking for THAT job.  You know, the job which engages and challenges you, enriches and rewards you, and yet makes you feel like you are part of a greater ideal – you are the jigsaw piece which happily completes the puzzle to the most beautiful painting in the world.
This is how we see ourselves at Vets for Life:
Our colleagues are our work family – we care for each other, we take care of each other
We pay it forward – we help each other grow and improve to be better versions of ourselves
We are cohesive and united – we know it takes a village, and no one shines brighter than the rest
Commitment is everything – we commit to each other, to the animals we care for, to our customers and to our work
We learn from each other – we train, consult and share our knowledge
We know it's important to have fun – we take time to decompress, we enjoy each other's company outside work, we laugh at ourselves
We respect and are respectful of each other – we know everyone wants and deserves to be respected and treated fairly
Everybody has their goals, ideals and burdens – we help them meet their needs
We have gadgets and gizmos aplenty – we are not hamstrung by technology
We take pride in our work – we do not want to fall short
And hey, we pay very well!
Are you ready to be part of the Vets for Life family?  Check out what we're looking for:
You identify with all the qualities we see in ourselves (scroll up if you missed that part)
You are a darn good vet – you don't need us to tell you this, right? 
You're a professional animal lover
You've got what it takes
You actually care about the place you work at
You've got a great sense of humour (yes, we stock laughters aplenty!)
If we have somehow managed to tug at your heartstrings, let's talk.  Did we say that we love coffee and cakes?  Call or whatsapp us at +65 9389 9860, or write to us at jobs@vetsforlife.com.sg.

Back to top
---
JURONG, SINGAPORE - SMALL ANIMAL
New Position
We are hiring!
Island Veterinary Clinic is a small animal clinic which sees mostly cats and dogs, interspersed with the occasional pocket pet, turtle and bird. Despite being a general practice, we have a significant caseload of complex internal medicine and surgical cases (both soft tissue and orthopaedic).  You will have the flexibility to work up your own cases, and/or refer externally to board certified specialists or surgeons as you see fit. You will have good clinical support as our team of vets are experienced, keen to mentor and there is no sole charge duty.

At Island Vets, we strongly believe in work life balance and our clinical hours and policies reflect this. We close the clinic for dedicated break times daily to recharge. We are closed on Sundays and public holidays, and there are no after hours on-call shifts. All critical patients within the clinic are referred to a 24-hour hospitalization facility during clinic closure.
We also believe in working up our patients to the best of our abilities and therefore our clinic is well-equipped with:
IDEXX laboratory suite (CBC, Biochem, SNAP and UA analyzers)
VCheck V200 analyser (endocrine testing, cCRP, fSAA, etc)
Digital radiography
Ultrasonography
Midmark dental machine
Traditional Chinese medicine herbs and equipment available (Acupuncture, electro and laser therapy)
Please click here to see photos!

The ideal candidate:
Has a Veterinary degree (DVM/BVsc or equivalent) that allows you to practice in Singapore. We are happy to assist with Work Pass applications if necessary.
Is able to work 1-2 weekday evening shifts and Saturdays (9:30am to 5pm). Hours and benefits are negotiable for the right candidate.
Has at least 1 year of clinical experience and is well versed in small animal medicine and surgery
Has a keen interest in surgery or ultrasonography
Island Veterinary Clinic is located in sunny Singapore, a short plane ride away from many SEA countries such as Malaysia, Thailand and Indonesia, making short weekend getaways convenient and affordable. Locally, we have a bustling night scene and many nature parks and reserves for relaxing hikes.

Interested applicants can send your resume to islandvetrecruit@gmail.com  We regret that only shortlisted candidates will be contacted.  

Back to top
---
SINGAPORE - OPHTHALMOLOGY INTERNSHIP
New Position
Ophthalmology Internship – commencing January 2023
The Eye Specialist for Animals (TESA) is seeking a motivated veterinarian to join our team on a full-time 12-month Ophthalmology Internship

The Eye Specialist for Animals is a specialist Veterinary Ophthalmology Practice. We will be working in a purpose-built specialty clinic in Katong, Singapore. You will work predominantly under the guidance and mentorship of the only board-certified veterinary ophthalmologist in Singapore Dr Gladys Boo, supported by a dedicated team of experienced nurses.
Please click here to see photos!

About the role

The successful candidate is expected to work Monday to Thursday, as well as shared on-call duties as needed. During the course of the internship, at least one paper is expected to be written and submitted for publication into a suitable peer reviewed journal.
Interns participate in consultations, surgery setups, anaesthesia and monitoring of patients, treatment of ophthalmology inpatients, discharging patients, preparing patients for surgeries and postoperative care and recovery, client communication and engage in self-learning such as attending continuing development lectures and reading of books and journals.

This 12-month internship commencing Jan 2023 offers an outstanding opportunity for a highly motivated, hardworking, experienced and professional individual to work and learn in a busy and friendly referral ophthalmology team. It provides the perfect springboard for individuals wishing to pursue future specialist training in ophthalmology or to simply expand their knowledge and experience for general practice.
About you
Candidates must be eligible for veterinary registration in Singapore, possess excellent communication skills and a strong knowledge base on which to build. At least one to two years of clinical experience is preferred.
Demonstrated interest in Veterinary Ophthalmology is a must.
Enthusiasm, good communication skills and time management will be essential in a successful candidate.
What TESA offers

We are a very busy practice but also strive to support our staff tremendously. We provide gold standard practice and specialist procedures that are not available anywhere else in Singapore. This position has the potential to evolve into a residency training program in veterinary ophthalmology at the end of the internship, for the right candidate. This is not a guaranteed progression, and will depend on multiple factors, including some of the qualities mentioned above.
To apply, please send your cover letter and resume to info@eyespecialistforanimals.com
Your application should state the reasons for seeking the internship and the name and contact details of three referees.

See our website https://eyespecialistforanimals.com/

Back to top
---
HONG KONG - SMALL ANIMAL
New Position
Looking for Enthusiastic Veterinarians to work in Hong Kong!
Creature Comforts is a small animal practice in Hong Kong made up of a two clinics, an out-of-hours emergency hospital and a housecall service. We see a wide range of medical, surgical and emergency cases and so you are guaranteed to develop your skills.
Hong Kong is a great place to practice veterinary medicine with great owner compliance, opportunities to follow cases and access to gold standard veterinary equipment and medications. With over 20 vets and a close-knit support staff team plus our in-house training programs, there is plenty of help at hand to help take your career to the next level.
To get an idea of our working environment please review our company video: https://www.youtube.com/watch?v=AdkeQoaC8aY
Requirements:
At least 1-2 years of experience. We're looking for talent, ability and enthusiasm, we would consider "the right" new graduate.
A motivated individual who enjoys working on cases and providing the highest level of medical care to their patients and clients, as well as working with their colleagues to grow the ability of the team as a whole. 
Excellent communication skills.  Cantonese is not essential. Many of our clients speak both Cantonese and English, our nurses are experienced at translating!
Your degree must be registrable in Hong Kong (eligible degrees include US, UK, Taiwan, Australia, NZ, South Africa) 
What you'll get in return:
Relocation package
Attractive salary and bonus schemes
Low tax rates – Hong Kong's low tax rate of an average 15%, mean that earnings remain some of the highest in the world for the veterinary sector
Structured career path across the veterinary field with leadership opportunities
Generous annual leave and statutory holidays
Benefits program to support wellness and staff engagement, including group medical scheme, corporate staff discounts for both you and your pets
Marriage, paternity, maternity and compassionate leave
In-house training (veterinary, products and leadership)
Fully stocked snack bar with wellness in mind
Retirement MPF scheme
Opportunities to work on charity projects and help give a little something back
Friendly, energetic and dynamic working environment with freedom for developing innovative ideas
Hong Kong as home destination:
Hong Kong is as diverse a city as you are likely to find. The mix of cultures creates a hot pot of food, infrastructure, festivals, and social activities. The city thrives as the main business hub for Asia and the education system is amongst some of the best in the world, as well as low commuting costs and world class healthcare. With Asia on the doorstop, Hong Kong is also just a short flight from many exciting destinations.
Hong Kong is greener than most people would imagine, the city is surrounded by national parks, hiking trails, sandy beaches, and secluded islands for you to explore. In addition to the great outdoors, Hong Kong offers the very best of city living – extensive shopping, world class restaurants and fantastic social scene.
Please click here to see photos!

Emergency Night Vet
Full time - 3.5 days per week, 12 hour shifts per week (8.30am-8.30pm)
Regular schedule helps maintaining a positive work life balance successful
Experienced nursing team to support
The role consists of seeing emergency consultations, providing critical care to our hospital inpatients, and performing emergency surgery when required.
Emergency vets in Hong Kong can take home base salaries of $70-100k+ depending on level of experience
Day Veterinarian
Full time role. Part time and maternity cover options available.
9.5 hours per day, shift times vary
Experienced nursing team to support
Candidates with an interest in internal medicine or general practice preferrable
Day vets in Hong Kong can take home base salaries of $50-80k+ depending on level of experience
House call Veterinarian
Full time role. Part time and maternity cover options available.
Sociable & flexible working hours – ideal for vets with families or seeking better work-life balance
Driver provided
Candidates with an interest in general practice, palliative and preventative care and building strong client relationships preferrable
Housecall Vets in Hong Kong can take home base salaries of $50-80k+ depending on level of experience
Apply now, we'd love to speak to you and learn more about what YOU'RE looking for. Please send your CV to Jamie.davies@creaturecomforts.com.hk

Back to top
---
VAILIMA, SAMOA - SMALL ANIMAL/WELFARE
Volunteers

Vet in Paradise
Ever wanted to discover the charms of the Pacific?  Are you a qualified vet with at least 12 months experience?  Samoa, treasured islands of the Pacific, is calling you….
Samoa's Animal Protection Society (APS) is seeking to recruit a volunteer vet to assist in providing veterinary services, care and advice for small domestic animals (dogs and cats) from its clinic in Apia.  APS provides veterinary services from its static clinic in Vailima/ Apia between 9am and 3pm Monday to Friday.  In addition, we offer after-hours emergency service.  APS also has kennel facility for post-operative recovery and animals that need re-homing.
Please click here to see photos!

The APS clinic has a team of 5 permanent, local staff; three vet assistants and two admin/ reception staff.  APS relies on volunteer professionals as there are no qualified Samoans who can fill this role.
Duties:
Provide routine and surgical veterinary services for the domestic and stray animals.
Advise pet owners on issues such as desexing, nutrition, breeding etc.
Assist with after-hours emergency service.
Assist in providing care for animals housed in kennels.
Person specifications (professional)
Essential
Qualified small animal veterinarian
Confident to independently perform routine de-sexing procedures
Desirable
Minimum of 12 months experience in small animal clinic
Experience working in a developing country context with minimal resources and facilities
Person specifications (personal)
Essential
Energetic, patient and resourceful
Team player
Able to work in an environment where views on animal welfare and care may be challenging
Willing to work within Samoan culture
For qualified vets who are willing to spend at least 6 months helping APS in Samoa, APS will reimburse return airfares from Sydney or Auckland to Apia, provide an allowance to cover living costs as well as accommodation while the volunteer is serving at APS.  A vehicle will be provided for work related travel.  We are seeking to recruit a volunteer by mid-September 2022 to replace our departing vets. Ideally, we would like a vet who can stay 6 months or longer but if you're only available for a shorter period and can make your own way to Samoa, we would still like to hear from you. We would be happy to help with accommodation, a vehicle and living expenses for shorter-term volunteers.
Interested vets should contact Joan Macfarlane (APS Chairperson) on joan_macfarlane@hotmail.com and provide CV, proof of vet registration and contact details for two professional referees.

Back to top
---
COOK ISLANDS - SMALL ANIMAL/WELFARE - VOLUNTEERS FOR CHRISTMAS/NEW LEAVE COVER

Gandhi said "the greatness of a nation can be judged by the way its animals are treated".  We know the Cook Islands is a great nation.  Are you a vet who wants to help us prove it?
Do you want to help our local animals and enjoy Christmas in paradise?
We need a vet (preferably two) to cover for annual leave over the Christmas – New Year period.  Ideally, you would be able to spend a week or so with us prior to get the lie of the land.
Your volunteer stint will expose you to a varied caseload. Previous volunteers have said Te Are Manu is a wonderful place for clinical professional development.
Our services include seeing patients for skin conditions, road traffic accidents, dog bite and other wounds, fish poisoning and a high volume of spey and neuter surgeries.
Please click here to see photos!

You will also get to explore the beautiful place that we call home.
We arrange all visa requirements for entry into the Cook Islands.
We will greet you at the airport and make sure you get settled into our volunteer house, just a few minutes away from the clinic and on a stunning beach - great for swimming, snorkelling and relaxing.
For more information or to apply for a volunteer placement:
Contact - Michael Baer volunteer@tearemanu.com
See https://www.tearemanu.com/volunteer
(posted 27th May)

Back to top
---
SIEM REAP, CAMBODIA - VOLUNTEER POSITIONS

Join a wonderful team in a small private practice in Siem Reap Cambodia as a volunteer for whatever period suits you. 
This is an amazing opportunity for an adaptable vet to really make a difference, while experiencing a new culture and amazing tropical climate.  Our case-load is mainly cats and dogs with occasional wildlife treatment.  Surgical competence is a huge advantage as we currently have an experienced veterinary nurse seeing the consultations, but is unable to provide surgery. This position will require seeing consultations as well as surgery. No previous exotic disease experience is necessary, we can teach you how to recognise these diseases and how to treat them.
Our practice is involved in education, rabies eradication (www.erovaat.org)  and other issues that impact human health and animal health/welfare.  Help us grow our practice so we can help more patients and contribute more to this beautiful community.
We are currently open Monday-Friday, 9-5, with a lunch break and no on call hours at this time. Enjoy evenings (and lunchtimes)  in one of Cambodia's many hotel swimming pools. 
Please click here to see photos!

Siem Reap is a vibrant and fascinating town with a low cost of living. Cambodia is open to travellers with all of the population vaccinated against COVID. Come and see for yourself, we'd all love to meet you! Photo credit for the stunning Angkor Wat temple image: www.danflyingsolo.com  
Please contact Jess on Jesskenul@gmail.com with your CV and tell us why you would like to work with us and when you would be able to start.
Visit: www.siemreapvet.com
(posted 12th May)

Back to top
---
SUVA - FIJI - SMALL ANIMAL VOLUNTEERS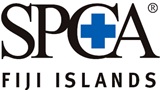 Volunteers Vets and Nurses
SMALL ANIMAL (SHELTER and CLINIC)
SUVA, FIJI ISLANDS
Join us as a volunteer in the breathtaking Fiji Islands!
COME AND MEET THE FRIENDLIEST PEOPLE ON EARTH!
SPCA Fiji Islands is an animal shelter and veterinary clinic based in the capital city of Suva. The mission of the SPCA Fiji Islands is to improve the welfare of animals in and around Fiji. We do this by focusing on providing affordable health care for domestic pets and working to address the issue of stray cats and dogs through intake of stray and unwanted animals into the shelter that are then treated, desexed and rehomed. We are recruiting volunteer vets for outreach programs.
We have opportunities for passionate veterinary surgeons and nurses to assist at our regional outreach neuter clinics throughout 2022 and beyond.   SPCA offers veterinarians and nurses real-world experiences working with diverse cases in city and rural settings across the Fiji Islands.
With years of experience working in Fiji and abroad, veterinarian Dr Jo Olver will be available to provide support and mentorship during your volunteer experience. We have a team of Fijian vet nurses and interns delivering a broad range of veterinary services to both shelter animals and local pet owners in a basic facility for examinations, radiography and surgery.
Join us for a couple of weeks or stay up to three months as a volunteer.
SPCA will organize permits for volunteers and provide you with accommodation close to the center of Suva. You will be welcomed at the airport the Fijian way. Afterward, you will be settled into your accommodation and briefed on your role at the SPCA.
Worried about CoVID-19?  Fiji has one of the highest vaccination rates in the world and is welcoming, fully vaccinated veterinary professionals to its shores.
Please contact clncmngr@gmail.com in Suva, Fiji for more information and to get a copy of our volunteer information package.
🌍 Where: Suva, Fiji Islands
📅 When: March 2022 onwards
🐕 What: SPCA clinic and outreach clinic
❤ Why: To help improve the welfare of Fiji's animals
👩 How: With the help of people like YOU!
(posted 24th March)

Back to top
---
KOH MAK, THAILAND - SMALL ANIMAL/WELFARE, VOLUNTEERS
COVID-19 UPDATE:
We have remained open full-time and have a dedicated live-in manager. We are consistently in need of veterinary volunteers to maintain our sterilization program and provide emergent care.
About Us:
We are a small volunteer clinic caring for Koh Mak's stray, temple & owned animals and dedicated to improving their lives since 2016
We are a Non-Profit organization and rely entirely on donations, volunteers, and sponsorship to carry out our work
We receive no government funding and rely heavily on the good-will of the local community, tourists, and friends
We are seeking veterinarians/nurses/techs/students. Specifically veterinary doctors/surgeons for spay/neuter, and with the ability to work independently/unsupervised
The Work:
Our primary goal is Population Control, through sterilization, vaccination, and education
We are rabies-free, but we do have Distemper and Parvo. Skin care, mange, heart worm, parasitic control, etc.
Everyone on our team is responsible for the fundamentals of maintaining our facility: cleaning, poo picking, laundry, etc.
Veterinary volunteers are responsible for preparing the surgical room, preparing surgical packs, etc. We do not operate on a hierarchy, this is a cooperative environment
We have an ongoing preventative program, including annual vaccines, monthly topical preventives, grooming, and wellness checks all maintained by our Manager
Be prepared for emergent/crisis care primarily: car accidents, dog fights, or poisoning. Emergencies are few and far between, but may not be during "work hours"
We do our best with trapping/catching of strays, within a margin of safety that is reasonable given experience and comfort
We rarely have a doctor and a nurse/tech together (although this is the ideal pairing). It is necessary for you to be experienced in working unsupervised, and/or have the patience to be able to work with an untrained assistant
Accommodation:
We have 3 bedrooms with a double or twin bed. These are fan rooms, with shared access of the bathroom, kitchen, and living area. The shared living spaces are indoor/outdoor
We have NO hot water, NO air conditioning, and NO wifi! Those with hostel or camping experience will have an easier time adjusting to our simple, slow living
We provide refill drinking water and toilet paper
You have shared access to our scooters. Gasoline is not included. Bicycles, electric golf carts, and other scooters are available to rent on the island
If our basic accommodation is not suitable, you are welcome to find paid accommodation nearby. There are discounts for monthly rates
The Island:
Koh Mak is located in an archipelago of 50+ islands on the far eastern seaboard of Thailand
We are just off the coast of Cambodia, so the folks who live here come from both Thailand and Cambodia
We work closely with the island residents, so you will get a chance to see how locals live and experience island life
We visit our Buddhist temple, caring for the temple dogs or joining meditation
There is plenty of opportunity for swimming, snorkelling, diving, and kayaking. On land, we have very little elevation so it is suitable for cyclists and runners. There is Muay Thai, tennis, and restaurants and bars
Transport from Bangkok can be via small plane, taxi, bus, or minibus. The trip by land takes 6 hours, followed by a a 1 hour speedboat
Long-Term Options
We are always open for a vet (and partner if you have) who would appreciate the opportunity to take a sabbatical period, 6, 9, even 12 months off.
Someone who is looking to sink deep into Thai culture, food, language, and island life.Koh Mak is an incredible place to live that has so much to offer on many levels. There is much fulfillment in a small community, time spent in nature, and quiet independence, with much time and space for personal development.
Here is a short movie that shows what we do and who we are looking for.
https://www.youtube.com/watch?v=l4hgKQvGKw8&feature=youtu.be
And here is the full 11-minute film:
https://www.youtube.com/watch?v=63nkBED8LQE&feature=youtu.be
Other Requirements:
Must purchase a Thai SIM card with mobile data
Must be able to drive an automatic scooter/or intend to learn
For more information or to apply please contact our manager Heather: kohmakanimalclinic@gmail.com
(updated 17th March 2022)

Back to top
---
COOK ISLANDS - SMALL ANIMAL / WELFARE VOLUNTEERS
Gandhi said "the greatness of a nation can be judged by the way its animals are treated".  We know the Cook Islands is a great nation.  Are you a vet or vet nurse who wants to help us prove it?
Te Are Manu is a charity clinic, and relies on the generosity of volunteers from all over the world to provide quality veterinary care to the animals of Rarotonga and Aitutaki (and covering the Cook Islands).
Do you want to help our local animals and enjoy a stay in paradise?
Your volunteer stint will expose you to a varied caseload. Previous volunteers have said Te Are Manu is a wonderful place for clinical professional development.
Our services include seeing patients for skin conditions, road traffic accidents, dog bite and other wounds, fish poisoning and a high volume of spey and neuter surgeries.
You will also get to explore the beautiful place that we call home.
Please click here to see photos!

Ideally we would like volunteers who can stay for 4-6 weeks but please contact us if you can only stay for a shorter period! We willl do what we can to accommodate that. At the moment we are trying to source vets from 13th January 2022 onwards, when our border with New Zealand reopens. We hope that the border restrictions will ease as the year goes on. You will need to be vaccinated (two doses) and have a negative Covid test prior to travel.
We arrange all visa requirements for entry into the Cook Islands.
We will greet you at the airport and make sure you get settled in to our beautiful volunteer house just a few minutes away from the clinic and on a stunning beach - great for swimming, snorkeling and relaxing.
.For more information or to apply for a volunteer placement:
Contact - Michael Baer volunteer@tearemanu.com
See https://www.tearemanu.com/volunteer
(posted 10th November 2021)

Back to top
---
CHIANG MAI, THAILAND - SMALL ANIMAL/WELFARE, VOLUNTEERS

VETERINARIANS
Santisook is Thai run, non-profit organization committed to serving a lot of dogs and cats living in Chiang Mai area. We run a dog shelter and a cat shelter, re-homing hundreds of animals annually, provide emergency care to strays, work with local monks in helping their resident temple dogs, provide TNR services for local government and local caretakers who feed the strays, and offer subsidized sterilizations for the dogs and cats of the very poor.
We are in need of Vet volunteers all year round. Veterinarians with a strong spay and neuter background who can commit to a longer stay are highly valued. Veterinarians who are wanting to improve their skills for spay and neuter and newly graduates are very welcome. We conduct TNR programs within Chiang Mai and the surrounding areas when we have enough vets.
Volunteer vets work together with our Thai vet when we have TNR programs. On regular days, they help on the treatment of our resident animals and emergency rescue care.
A minimum of one week is required and vets who can commit to one month stay will be considered for free accommodation depending on the availability. Volunteers are based out of our cat shelter in the town of Doi Saket, outside of Chiang Mai city. No fee to volunteers. Onsite accommodation is available.
Chiang Mai has a rich culture of Thailand and if you are into learning /improving your skills on spay and neuter, or learning the culture, or adventure and wanting to help the animals at the same time, please check our website santisookdogsandcats.org or email us at santisookdogsandcats@gmail.com
With the recent pandemic, Covid-19, we will abide with the rules of Thailand authorities regarding any visitors. We are still open for any bookings in the near future but please visit the website https://www.tourismthailand.org/ for any sudden announcement.
(listed 5th November)

Back to top
---
Middle East
AZIZIYA, DOHA - SMALL ANIMAL
New Position

We are looking for an experienced, enthusiastic, genuinely caring small animal Veterinarian to join our New Zealand owned/operated clinic in Doha, Qatar.
Our deal is competitive because we want the best. We offer Tax-free, base salary and performance-based bonus, (approx 8000 - 9000+ USD/ 140000 Rand/ 6800 Pounds) generous time off, annual flights, excellent accommodation with pool and gym, utilities, and new vehicle included.
Villa can be viewed at samryagardens.com
We would like our ideal candidate to have:
minimum of five years of experience in general practice to meet our licensure requirements.

absolute love for animals

experience working in a busy and high-profile first-opinion environment is essential

current membership to RCVS or equivalent

eagerness to learn and passion for pursuing subspecialties should they be inclined

excellent communication skills and be a team player (fluent English is essential)

attention to detail
Postgraduate qualification or strong demonstrated experience in orthopedic surgery, small animal internal medicine, or surgery is an asset but not essential.
In return, QVC will support special interests. You can potentially grow faster with us than at a large referral practice. You do not need to be an expert to begin.
We are the largest most respected hospital in Qatar and have an experienced, caring team with fully qualified, caring nursing support.
Our clientele are mainly western expatriates requiring a very high standard of care.
Our clinic has beyond the standard, pretty awesome toys; Doppler Ultrasound, Catalyst, VetTest, Lasercyte, Capnograph, Ventilator, TTA kit, IV pumps, Laparoscopic Surgery, Endoscopes, Digital X-ray, Idexx Cornerstone integrated lab, digital x-ray and software, Tonometer, Hydrotherapy pool, full ortho kit and much more.
Please click here to see photos!

Doha, Qatar is a growing, liberal, extremely safe city in the Middle East. It is centrally positioned with equal travel times to Asia and Europe and a great hub for globetrotting. Our proximity to exotic destinations like Maldives, Seychelles, Goa, and Petra means our team travel extensively in their time off.
We will be center stage for the World Cup 2022 and Qatar has made Doha an awesome destination for tourists and residents alike.
Doha has the shopping, nightlife and restaurants of any international city and is set amongst a thriving expatriate community. You can do everything from Yoga to marathon running, peruse art galleries or visit libraries. There are great beaches, plenty of watersports, and desert camping which make the city well suited to an outdoor lifestyle and fun to explore.
All our Vets have a sense of adventure, excellent people and pet skills, a sense of humor, MRCVS or equivalent and they all support each other.
If you meet this criterion and you can see yourself as part of our wonderful team, please forward a cover letter, CV and employer referees to qatarvet@gmail.com
For more information, please see our website and Instagram, plus

Back to top
---
Canada
FOR SALE - VET PRACTICE IN THE KOOTENAY ROCKIES
Is practicing veterinary medicine just a part of your life?
Tired of the urban rat-race?
Want an outdoor lifestyle?
Ever considered emigrating to Canada?
The location:
The practice is located on an acreage on the west shore of Kootenay Lake, nine km north of the village of Kaslo, nestled in the mountain ranges of southeastern British Columbia, Canada. The geography is dominated by the large, pristine lake and 2000-3000m heavily forested mountains. The area is relatively sparsely populated, and is becoming a haven for urban refugees.
The village of Kaslo has a health centre with 4 physicians, a K-12 school, an ice arena, tennis courts and baseball diamond. A vibrant arts community thrives, with a renowned summer jazz festival on a floating stage.
The real estate:
The practice is located in the bottom floor of a 3 storey, 4 bedroom, 3 bathroom 3600 sq ft home built in 1994. A covered breezeway containing a hot tub and storage adjoins the house to an 800 sq ft shop with a kennel building underneath. A 1000 sq ft barn with hayloft is situated in the adjacent fenced pasture land. The buildings are located on a 3-4 hectare parcel of land overlooking a secluded beach on Kootenay Lake.
Please click here to see photos!

The practice:
Established for 26 years, the practice serves the north end of Kootenay Lake, with the next closest practice 75 km to the south. The practice is 95% small animal with some potential for expanded equine work in the area. The clinic has separate bathroom, reception, exam, kennel, treatment, and surgery rooms. Gas anaesthesia, monitors, new CBC and chemistry analyzers,and an older X-ray unit are in use. Grooming and boarding facilities are present. The clientele is loyal and appreciative. Cases requiring referral can be sent to Washington State University vet teaching hospital across the border. Two part-time assistants and a family member are currently employed. Annual gross revenue is in the $600,000 range with a high net due to low overhead costs.
The opportunity:
The home-based practice provides flexibility in time management, allowing a great work/life balance. It would enable the prospective new owner to continue working while raising a family and allow the veterinary practice to be a family affair. The area offers unparalleled and unrestricted access to outdoor recreation, with hiking, mountain biking, ATV'ing, swimming and boating in the summer and skiing, skating and snowmobiling in the winter. The current owner is planning to retire in the area and is willing to assist in the transition. The priority is to ensure that the community has continued access to veterinary services, so sale of the practice with inventory and equipment without the real estate would also be considered.
Contact:
Dr Pat Haegedorn
North Kootenay Veterinary Services Ltd
+1-250-353-7125
nkvet@kaslo.org
(ref 31964 - relisted 25th July 2022)

Back to top
---
Kookaburra Veterinary Employment reserves the right to edit or omit any advertisement at our discretion. We take no responsibility for the accuracy of any advertisement shown and will not be liable for any damages of any kind arising under any circumstances.