Vet Jobs - Worldwide
Summary: (please scroll down to see details of all jobs)


China - Chengdu, Sichuan - Chengdu Bear Rescue Centre - 2 vet exotics/small animal practice
Cambodia - Phnom Penh - Animal Doctors International - multivet small animal practice
Cambodia - small animal/welfare - volunteer positions
Laos - Ban Long - Free the Bears - 2 vet exotic wildlife hospital, Consulting Vet, 3-6+ month contract
Thailand - Chiang Mai - small animal/welfare practice, volunteers needed
Thailand - Koh Mak - small animal/welfare practice, volunteers needed
Hong Kong - Valley Veterinary Centre - 2 vet small animal practice
Singapore - Allpets & Aqualife Vet Clinic - 5 vet small animal/exotics practice
Singapore - Siglap - Frankel Veterinary Centre Pte Ltd - 2 vet small animal practice
Singapore - The Animal Doctors - 8 vet small animal practice
Borneo - East Kalimantan - small animal/welfare practice, includes sun bears, volunteers
Papua New Guinea - Port Moresby - 3 vet mixed/welfare practice
Vanuatu - mixed animal vet practice for sale
Fiji - Suva - Small Animal - Volunteer Vets
Cook Islands - charity - volunteers & neuter clinics


Bahrain - Saar - Dr Nonie Coutts Veterinary Surgery - 3 vet small animal practice,

Locum January to March




Grand Cayman - George Town - Island Vet Services - 4 vet small animal practice
Grand Cayman - George Town - Cayman Islands Humane Society - 1 vet small animal practice


Ontario - Thedford - 2 vet small animal practice
BC - Kaslo - small animal veterinary practice for sale

California - Port Hueneme - Hueneme Vet Center - Associate Vet
Texas - Tomball - Texas Litter Control - Surgery/Associate Vet
---
Asia Pacific
SELETAR HILLS ESTATE, SINGAPORE - SMALL ANIMAL EXOTICS New Position
Allpets & Aqualife Vet Clinic
www.allpetsaqualife.com
We are a well-established general practice in the north-eastern leafy suburbs of Singapore. We have an energetic and supportive team of 5 vets, with a nurse to vet ratio of 2:1. Our vets are graduates from Australia, Ireland and the UK, and within our support team are senior techs and experienced nurses.
We see to a large variety of small animal cases and a few exotics as well. While our patients range from furry to scaly to feathery, it is up to the candidate as to their comfort level of attending to exotics. We handle most soft tissue surgeries and have a wide and varied medicine caseload, which means chances for learning and sharing are high as well.
Please click here to see photos!

The clinic is located in a largely affluent neighbourhood, and our clientele are generally friendly and reasonable. All our vets are driven by a similar work ethic and believe in doing good by our colleagues, clients and patients. We occasionally meet clients who are unable to afford gold standard care, but when they are forthcoming, and if we can help, we do.
The ideal candidate will have good communication skills, sound leadership qualities, and is a team player. They are keen to develop more skills and open to exploring new horizons. They are empathetic and compassionate towards owners as well as their pets.
An experienced candidate is preferred; however, new and recent graduates are also welcome to apply. New graduates will be rostered alongside experienced colleagues and receive all-round support. There are avenues for the candidate to grow with the practice.

The salary package offered will be commensurate with experience and skill set. The salary is highly competitive - in the range of SGD60,000 to $150,000 for a basic 4-day week- before bonuses.
Taxation is low (about 10%) in Singapore, which means the candidate will take home more at the end of the day. A relocation package is available for overseas candidates.
CPD is encouraged and supported.
Our principal has a Masters in Aquatic Studies from the University of Stirling and has been published for discovering fish diseases. He has worked with sea mammals, including dolphins, for most of his career and is a wildlife and exotics enthusiast.
Our other clinic director completed a year-long certificate in Ultrasound and has been performing ultrasounds for more than a decade.
Our equipment includes the Idexx full suite, digital xray, ultrasound, rigid and flexible scopes, tonometry, BP doppler, fluid pumps, etc.
The practice is open for consultations Mondays to Fridays, 9.30am-1pm and 3-7.30pm. On Saturdays, we close at 5.30pm. We are closed on Sundays and public holidays. After-hours calls at the clinic occur zero to two times a month, on average. Commission is paid on these ad hoc calls. Vets are also paid a commission for after-hours wildlife field calls if it interests them to be involved.
Being non-corporate, we have the bandwidth to be more flexible with work arrangements.
Singapore is safe and has a stable economy, with a perennial sunny climate, and you will have easy access to Southeast Asia's beautiful beaches and landscapes. Vehicles are expensive to own in Singapore. However, you will find the public transport system to be highly accessible and efficient. We also have a company van used for work that staff may borrow for special occasions like outings to the beach, for example.

Our vets are happy to chat with any interested candidates. Please contact Winnie at admin@allpetsaqualife.com if you wish to know more about the position.

Back to top
---
PORT MORESBY, PAPUA NEW GUINEA - MIXED/WELFARE
New Position

If you're a qualified veterinarian looking to make a difference, exploring a new beginning with the Royal Society for the Prevention of Cruelty to Animals of Papua New Guinea Inc (RSPCAPNG) means opening a door to opportunities to perform surgical procedures and work up complex medical cases as referral is not a possibility here. We are seeking a qualified candidate to join our small, dedicated veterinary team in the beautiful South Pacific country of Papua New Guinea.
Based in Port Moresby, the RSPCAPNG is the only private veterinary clinic and animal shelter in PNG.
RSPCAPNG is a not-for-profit organization established in 1976. We not only provide veterinary services, but strive to contribute to our community and advance patient healthcare through our animal shelter and rehoming of animals and RSPCAPNG school's education programmes. We also manage the local government Dog Pound and are responsible for the collection of dogs within Port Moresby and contribute to the population management of dogs through our "Enap liklik Dok" Spay and Nueter initiative.
Please click here to see photos!

Qualifications / Responsibilities
RSPCAPNG is seeking to employ a full time Senior Veterinarian to be one of a three Vet Team, to meet the needs of our expanding access to care and increasing capacity for services. We value a professional demeanour and appearance, as well as a candidate with excellent interpersonal skills and a positive friendly attitude. We see the entire spectrum of clients throughout our operation, so a respectful and willing approach to work with clients to find solutions to meet the pet's needs is critical.
Our operations run Monday through Friday 8am to 5pm, and Saturdays 8am to 2pm. The schedule would be shared among the Veterinarians, as this the only public veterinary facility in Port Moresby it can mean attending emergencies after hours, weekends and holidays on occasion.
You will be responsible for shared day-to-day case management of the clinic patients, shelter animals, pound animals, and out of town patients. Additionally, you oversee the veterinary support staff, training and mentoring them as well as ensuring the administrative policies and decisions are followed. Your position also involves the promotion of the RSPCAPNG welfare activities.
Requirements
Essential

A veterinary degree from an accredited university

Eligibility for registration as a veterinary surgeon in Papua New Guinea

Relevant veterinary and people management experience

Willing to teach/train veterinary and veterinary support staff
Desirable

Experience in shelter animal medicine and exotic / PNG Native Species (macropods, amphibians, reptiles, avian)

Experience with RX Works Veterinary Software

Providing High Quality High Volume (HQHV) Spay and Castration of cats and dogs
Remuneration
The salary package will be commensurate with the skills and experience of the successful candidate. This package will include medical insurance, 25 days' annual leave, annual return airfares, access to a fully maintained vehicle and on-site shared accommodation.
Employment in PNG requires a Work Permit and Working Visa and will be applied for by the RSPCAPNG on behalf of the successful applicant.
To find out more about us, please look us up on our website www.rspca.org.pg or follow us on our Facebook page RSPCA of PNG.
If you believe this position is for you, please email us at generalmanager@rspca.org.pg to request a full job description, or submit your resume and a letter of interest. Overseas applications are encouraged. Please ensure you address criteria requirements as part of your application packet.

Back to top
---
ANG MO KIO, SINGAPORE - SMALL ANIMAL
Join Our Team - Exceptional Veterinarian Wanted
Are you a dedicated and compassionate veterinarian seeking an exciting opportunity with a focus on a healthy vet-to-support-staff ratio, a 4-day work week, and work-life balance? Look no further!
What We Offer:
🌟 Generous Salary: We value your expertise and commitment. Enjoy a competitive salary that reflects your skills and dedication.
🌟 Good Teamwork: We foster a supportive, collaborative environment. Join a team of passionate professionals who share your love for animals. Regular team dinners and team bonding events.
🌟 Fully Equipped General Practice: Our clinic is equipped with the latest technology and resources, providing you with the tools to deliver top-notch care in general practice. We have digitised patient management software and utilise digital hospital and anaesthetic flow sheets. Standard equipment include: IM3 dental machine, Tonometry, blood pressure monitoring, digital radiography, dental radiography, ultrasound, full idexx suite including clotting times and urine sedivue, endoscopy (rigid and flexible) and we are Singapore's only licensed radioactive iodine treatment facility.
🌟 4-Day Work Week: We understand the importance of a healthy work-life balance and are committed to supporting our team members with a 4-day work week (9-hour shift per day). We offer generous annual leave and we are closed all public holidays. We are a team from all walks of life and provide strong support for our vets mental and physical health.
🌟 Healthy Vet-to-Support-Staff Ratio: At The Animal Doctors, we believe in providing the best care for our patients and staff. Enjoy a balanced and supportive team with a healthy vet-to-support-staff ratio.
🌟 Strong Support for Continuing Education: We strongly believe in evidence base medicine and have a good mixture of staff abilities, providing support to any new graduate or a robust discussion for any experienced veterinarian. Our team consists of veterinarians with memberships in small animal medicine, surgery and an Asian boarded Specialist in Wildlife and Conservation.
About Us:
At The Animal Doctors, we are more than just a veterinary practice; we are a family that is dedicated to providing outstanding care to our beloved pets. Our commitment to excellence, innovation, high standard of care and a balanced vet-to-support-staff ratio sets us apart.
What We're Looking For:
We are seeking an experienced and caring veterinarian to join our team.
If you:
🐾 Are passionate about animal welfare.
🐾 Possess excellent diagnostic and surgical skills.
🐾 Thrive in a collaborative environment.
🐾 Strive for constant improvement.
🐾 Are committed to a 4-day work week, a healthy vet-to-support-staff ratio, and a balanced work-life schedule.
Then you might be the perfect addition to our team.
How to Apply:
If you are ready to take the next step in your career, please send your resume and cover letter to info@theanimaldoctors.com.sg
Join us in making a difference in the lives of animals while enjoying a supportive work environment.
Don't miss this opportunity to work in a clinic that values your well-being, your skills, and your passion for animal care. Apply today!

Back to top
---
BAN LONG, LAOS - EXOTIC/WILDLIFE
New Position
Vacancy Announcement:
Free the Bears
Consulting Veterinarian (x2) - Short-term Assignment, Southeast Asia
Closing date for applications: 15th December 2023
Applications are sought from resourceful self-starters to fill the roles of Consulting Veterinarians with Free the Bears in Southeast Asia, based in Laos, and to be part of an international organisation driving change in the fields of wildlife conservation and animal welfare.
The work of Free the Bears is currently centred on three focal countries where we have created the Cambodia Bear Sanctuary (in Cambodia), Tat Kuang Si Bear Rescue Centre and Luang Prabang Wildlife Sanctuary, in Laos, and Cat Tien Bear Sanctuary in Vietnam. Currently, across these sanctuaries we provide life-long care to over 270 bears, in addition to a variety of other rescued wildlife species in Laos. Our Veterinary Programme focuses on developing the capacity of local veterinary teams to deliver gold-standard levels of veterinary care to rescued wildlife and integrating a One Health approach to biosecurity and zoonotic disease surveillance through provision of international-standard equipment and training. Our Veterinary Programme currently consists of 2 Cambodian Resident veterinarians and one Assistant Veterinarian, 1 Vietnamese government counterpart veterinarian (in Vietnam) and one Lao Resident veterinarian and one Assistant Veterinarian, plus a veterinary nurse (in Laos).  We have established modern wildlife hospitals across all three countries, each featuring a full range of medical and diagnostic equipment including gas anaesthesia, radiography (digital or computerized), ultrasound, biochemistry etc. We have in-depth protocols in place at all of our hospitals and a network of specialist veterinarians who help consult on complicated cases.
The primary role of the Consulting Veterinarian will be to work side by side with the Resident Veterinarian in a support and mentorship capacity as well as to assist the Resident Vets with the training and mentorship of the Assistant Veterinarians. Over the past years, the Resident Vets have received training in: darting and basic anaesthesia of captive bears, basic ultrasound, radiography, selected laboratory techniques, selected dental procedures, selected pharmacology. The next phase of their professional development will be geared towards the following: deeper understanding of anaesthetic drug combinations and their uses in compromised and geriatric individuals; diagnostic ultrasound and interpretation of findings; radiography for dental evaluations, lameness, back lesions, and interpreting thoracic films; dental extractions; understanding common illnesses and presenting signs (e.g., hypothyroidism, hypertension); selection of appropriate diagnostic tests; interpretation of diagnostic tests, with an emphasis on biochemistry and hematology; selection of appropriate medications and evaluating response to treatment; parasitology; interpreting a fundic exam.
Please click here to see photos!

In order to achieve this targeted professional development, Free the Bears is recruiting two Consulting Veterinarians, one to join our Cambodia Programme and the other to join the Laos Programme. On a day-to-day basis, the Cambodia Programme Consulting Veterinarian will work as part of a team of veterinarians overseeing the health of around 120 rescued bears in the Cambodia Bear Sanctuary, which sits within Phnom Tamao Wildlife Rescue Centre in Cambodia. This multi-species rescue centre is government owned and run, and while the locally staffed wildlife hospital caters for all species resident at the centre, the Free the Bears' veterinary team is primarily responsible for the health of the bears within the sanctuary. The Laos Programme Consulting Veterinarian will work as part of a small team overseeing the health of a growing population of over 100 rescued bears as well as 30+ other species received at the Luang Prabang Wildlife Sanctuary. Both positions are for a 6-month contract period, with the possibility of extension.
The ideal Consulting Veterinarian will be an experienced small animal, mixed animal, or zoo practitioner. Due to the physiological and anatomical similarities of bears to large dogs, many clinical skills are transferrable (ultrasound, dentistry, radiography, internal medicine, etc). Additionally, the Resident Vets will teach the Consulting Veterinarian how to dart the bears, FTB anaesthetic protocols, technical skills such as IV catheter placement, ET tube placement, blood pressure monitoring, and bear behaviour as it relates to stress and illness.
Essential Experience:
Qualified veterinarian
At least 3 - 5 years clinical experience
Excellent clinical skills
Patient and motivated
Experience with ultrasound, radiographic interpretation, dentistry, cytology, anaesthesia, basic ophthalmology, internal medicine
Teaching and mentoring skills
Excellent attention to detail
Able to work laterally within a team as well as lead a team
Awareness and respect for cultural values in a diverse team setting
Excellent command of written and spoken English language
Effective contribution to a positive team environment
Capable of following and teaching established protocols and procedures
Flexibility and the ability to cope with changes in work priorities at short notice
Ability to work weekends and public holidays as required
Ability to travel to Free the Bears sites in Cambodia, Laos, Vietnam, at short notice if required
Desirable Characteristics:
Previous experience working in a developing country, particularly Southeast Asia
Full, clean driving license
Ability to ride motorbike
Start Date: 08 January 2024, or as soon after as possible
Contract: Full-time, five-days per week, 3 to 6-month contract with potential to extend
Salary: Net salary of USD2000 - 3000/month, based on qualifications, experience and duration of assignment, with benefits (see below). Local taxes paid by Free the Bears. Consultants are responsible for meeting tax obligations in their tax residency.
Location: Based at Free the Bears' Luang Prabang Wildlife Sanctuary and Tat Kuang Si Bear Rescue Centre, both ~1hour from Luang Prabang City
Benefits:
Basic/Economy return flight to/from project location (50% up-front, 50% upon completion of assignment)
Health Insurance for Southeast Asia, excluding Singapore
On-site (or site-adjacent) accommodation provided, plus 200USD monthly accommodation allowance.
Annual Leave, 15 days pro-rata
Paid National Holidays as prescribed in the labour code of respective country, Cambodia or Laos
Visa and local travel expenses
Local phone allowance
Use of project motorbike, if available
Applications:
Interested applicants should send a resume and cover letter, detailing relevant experience for the role, by email to vacancy@freethebears.org with the subject line "Consulting Vet Application".
Closing date for applications: 15th December 2023
As a global organization that works with partners and communities across a wide range of countries, Free the Bears values diversity and is committed to equality of opportunity. We welcome applicants of traditionally underrepresented communities to apply regardless of ethnicity, age, gender identity, sexual orientation, religion, national origin, socioeconomic status or disability to help us build an inclusive environment across all areas of our work.

Back to top
---
PHNOM PENH, CAMBODIA - SMALL ANIMALS
Embark on an adventure with Animal Doctors International!
We all embark on our Veterinary career expecting it to be a rewarding, dream job. The reality can often be different and lead to frustration, disillusionment and even burnout.
At Animal Doctors International we are acutely aware of the dream vs reality. We endeavour to create an untouchable work-life balance to ensure you can do your best work with the animals we care for.
How?
4 day work week. Yes it includes emergency cover but we understand that this needs to be compensated. While overtime is rare, when it does happen – days in lieu are applied.
Facilities. Our "oldest" hospital is just 3 years old! They are all kitted out with digital x-ray, ultrasound, dental x-ray, cloud based software (paper free!), label printers, immunofluorescence, microscopy, fluid & syringe pumps, BP machines, gas anaesthesia, monitoring equipment, electrocautery, isolation wards, capnograph, ventilator, endoscopy, laser machine, separate cat and dog facility – we are ISFM accredited! See: https://my.matterport.com/show/?m=Eqjq32Z1uLA
Support. This is a hospital run by vets. We understand the pressures and demands of the job. We put patient care first. This means that we allocate up to 40 minutes per consult, ensuring clear communication with clients which helps develop trust between vet and client. This enables our vets to work up cases fully and create the best treatment plans. Our reception and junior vets are fully trained to ensure the day runs as efficiently and smoothly as possible. We have a team of 12 international vets and 20 junior vets with interests and certificates in different areas. This means that our vets always have a huge depth of experience and knowledge to draw on. With our cloud based clinical software and internal messaging system, our team can access cases and give advice and guidance no matter where we are based. We believe that the best patient care happens when our vets feel confident with the team around them. Our clinical director is always available and ready to step in when needed.
Outreach. Being based in a developing country, means that animal welfare is not always a priority. Fortunately, we have the opportunity to change that. We work with both local charities and international NGOs. Our vets regularly take part in TNR campaigns and also disappear into the jungle to take care of elephants when needed!
Fun. We have lots of fun. It's the only way to get through the day sometimes! Our team has a terrific sense of humour, especially when it comes to the hilarious miscommunications that naturally happen in a multicultural environment! After work drinks are compulsory and are always great craic!
As for the life part… that takes care of itself! We are spoiled living in South East Asia. All our hospitals are located in vibrant, chaotic cities with a profound history and unique culture. When we need a break from city life, a short flight can take you to mountain trekking in Sapa or a white, sandy beach in Phuket. Our team is young and dynamic and loves to help our new arrivals settle in and experience the culture as a local should!
Please click here to see photos!

Perks:

Full relocation support including Visas, Work Permits and Veterinary Registration

Bring your pet(s)! Nobody knows better how important this is – our amazing Pet Travel team will support you every step

CPD is key to our vets being at the top of their game and we ensure this thanks to a generous allowance and an annual trip to Singapore Vet Show!

Advanced study programmes like certificates & specializations are supported

We commit to our Vets and provide the highest veterinary salaries in our countries

We understand you need time to travel, explore and rest – you'll have 4 weeks of annual leave to use up!

Support visa for spouses/children where possible.

Biggest perk of all – YOU HAVE AN IMPACT!
Don't just take our word for it, here's what our Vet's have to say:
My journey with Animal Doctors International started with a phone call from Dr Tara during my travels through South East Asia. Shortly after, I met members of the team and participated in their desexing project in Laos, which sparked my interest in working in this unexpected new environment.
After a while of working in Laos, I relocated to work in their new clinic in Ho Chi Minh City, Vietnam. Apart from the daily tasks and challenges as a (newly graduated) vet, I also saw myself confronted with the language barrier and cultural differences. Being a sole charge veterinarian for sure tested my abilities in many ways and created a certain performance pressure, however, I never truly felt alone, thanks to a supportive team of international vets within ADI just a phone call or message away.
All of this forced me to work more creatively, and independently and helped me gain a better understanding of people and myself. I strongly believe it was a great opportunity for steep professional as well as personal development and growth that I wouldn't have gone through in a regular Western working environment. On top of all that, I got to live, experience and explore this beautiful country in my time off! Living and working abroad was one of the best decisions for me, and I would highly recommend it to anyone – Dr Cynthia
EMAIL OUR TEAM: jobs@theanimaldoctors.org

Back to top
---
SIGLAP, SINGAPORE - SMALL ANIMAL
New Position

Seeking Full Time Vets – Frankel Veterinary Centre
Come join our vibrant team at Frankel Veterinary Centre (FVC) and become part of a passionate bunch dedicated to exceptional pet care. Whether you are a seasoned professional or just starting your career, FVC provides an environment ripe for growth, coupled with competitive compensation and attractive working hours.
Nestled in the east side of Singapore, FVC is a close-knit, energetic team committed to offering a wide spectrum of treatments for our cherished patients. As we strive to expand our services and capabilities, your contributions will be truly valued and pivotal to our growth.
Our clinic is not only well-equipped but digitized, boasting advanced equipment such as a digital radiography machine, ultrasound machine, laparoscopy machine, in-house hematology, IDEXX biochemistry blood machine, dental equipment, and more.
We are seeking individuals who are self-motivated, exhibit a positive attitude, take pride in their work, enjoy social interactions, and excel as team players. At FVC, applicants can look forward to competitive remuneration, opportunities for further education, a supportive and upbeat work environment, and a strong emphasis on maintaining a healthy work-life balance. Join us and be a part of a passionate team devoted to the well-being of our furry friends.
Full time Veterinarian requirements:

Must have a valid Veterinary Degree

Current Veterinary Board Registration

Both fresh and experienced Veterinarians may apply

Experience in clinical work is an advantage but clinical training will be provided

Good verbal and communication skills
Candidates we are seeking

Self-motivated and possess good attitude

Detailed and takes pride in work

Sociable and enjoys interacting with people

Team Player
Applicants can look forward to

Competitive remuneration

Further education

Positive working environment

Work-Life balance
Interested candidates, please email frankelvetrecruit@gmail.com with your resume and expected salary. For more information about our clinic, please visit our website www.frankelvet.com.sg

Back to top
---
HAPPY VALLEY, HONG KONG - SMALL ANIMAL (DOGS AND CATS) New Position
Valley Veterinary Centre, Hong Kong
Experienced Full Time Veterinarian required for a very well established, (more than 50 years), non-corporate, private veterinarian owned Hong Kong Island clinic with excellent clientele and interesting challenging cases. 
This is a position for a confident veterinary general practitioner who also may want to pursue some special interests!
The right vet for this job still enjoys being a vet, still has a passion to care for animals, and very much enjoys being an important part of a family's care for their pet. We are a 100% small animal (dogs and cats) general practice and very personable. Our clients are friendly, co-operative and loyal through generations! We are truly a family veterinary practice.
Please click here to see photos!

We are steadily busy, work by appointments and see a variety of cases as first and second opinions. We close at closing time and try to maintain a good work life balance. After-hours calls are taken but after-hours cases are never seen - they are referred to one of the several fully staffed 24/7 emergency centres in Hong Kong.
Veterinarians must be able to work alone and be reliable, responsible, compassionate and also work as a team player. Case work up and management of cases personally with clients is important.
Weekend work is expected, 4.5 day a week roster with shared public holidays (1/2 day only).
Fluent English is required (most clients speak English). This is somewhat unique in Hong Kong as in most areas the clients do not speak English well, which makes it difficult as a non-Chinese speaker to gain a rapport with clients. The majority of our clients speak excellent English which enables you as the family veterinarian to discuss the case directly with the owner and build the trust relationship directly with them. This is a far more rewarding way to practice!
Hong Kong is an amazing place to live!  Clean, organised and diverse.  Public transport is safe, efficient and cheap. Everyone thinks of the concrete jungle of shopping, restaurants and bars – yet within minutes you can be hiking in a thick jungle of diverse plants and wildlife with waterfalls and rock climbing. There are amazing beaches and camping places.  A huge range of sports available and within 10-12 hours flight you can be nearly anywhere in the world. Within a few hours flight you can enjoy the delights that Asia has to offer! It is a true travel hub. 
Salary will be around $HK80,000 per month (which is approx $AUD 190,000 gross per annum and with HK's low tax, will be approx $AUD162,000 per annum net after tax) and performance bonus to be discussed. This will depend on experience and what you can offer to the practice.
Looking for someone to start immediately to join the team and build their veterinary career.
Please send application to
Dr Lloyd Kenda
______________________
Valley Veterinary Centre
G/F 15 Yuen Yuen Street
Happy Valley
Hong Kong
Tel (852) 2575 2389


Back to top
---
CHENGDU, SICHUAN, CHINA - SUN BEARS & SMALL ANIMAL
New Position

Calling all qualified Veterinary Surgeons!
Associate Veterinarian Surgeon
Chengdu Bear Rescue Centre, China
Join the family … be part of the end game
Do you enjoy a challenge? Are you dedicated to animal welfare? Are you a qualified veterinary surgeon and do you have a degree in veterinary medicine?
This is an outstanding opportunity for motivated individuals pursuing a career in wildlife care and welfare. The Associate Veterinarian will work as part of a highly skilled veterinary team to ensure the care of predominantly Asiatic black bears (moon bears) and domestic cats, dogs and other small animals at our rescue centre or in the local area. Appointment is full-time (40 hours/week), five days a week (Mon-Fri) with additional overtime and on call work depending on animal caseload.
You will be based at our Chengdu Bear Rescue Centre in China. You are flexible and enjoy the challenge of working remotely and embracing new cultures. You are highly motivated, experienced and empathetic. You should be comfortable with both clinical and non-clinical work and passionate about animal welfare and people.
There is a high degree of autonomy in this position and while you will work closely with other team members (one other Associate Veterinarian and three Veterinary Nurses) you will have distinct areas of responsibility. You will contribute to the constantly evolving field of bear medicine and management and will be expected to have a high degree of theoretical, clinical and surgical skills.
This is an incredible opportunity to join a dedicated, high-functioning and cohesive team which is Kindness in Action.
Please click here to see photos!

Requirements:

Veterinary degree.

At least three years work experience as a clinical veterinarian and some experience at a large mixed species veterinary practice, zoological facility, specialist referral centre, or similar working environment.

Ability to perform routine desexing surgeries of cats and dogs.

Able and comfortable to lead emergency surgeries including of the acute abdomen (hepatic, gastric and intestinal surgeries) in one or more veterinary species.

Excellent clinical and organizational skills, an aptitude for problem-solving medicine and self-directed learning.

Strong people management and leadership skills and the ability to motivate and inspire staff.

Ability to teach students, interns and nursing staff through staff training and development.

Good teamwork skills, able to communicate veterinary terminology to laymen at the sanctuary and throughout the organization.

Good organizational skills to maintain medical records to a high standard.

Must be able to communicate effectively in English (Mandarin speaking skills not necessary).

Ability to live at the sanctuary and work closely with a team comprising of foreign and local staff.

Suitable candidates must be able to commit for a minimum of 2 years.
Appointment is full-time, five (5) days a week with some oncall weekend work.
The following items are included in your full-time contract

On-site accommodation

Relocation assistance

Emergency medical insurance

Paid holidays

Access to Telus, health and wellbeing platform
How to apply:
Interested parties please forward PDF copies of your cover letter (stating the applied position) and CV to: hrhkg@animalsasia.org or click this link https://animalsasia.bamboohr.com/careers/74 to apply. Only shortlisted candidates will be notified.
For more information on our work, please visit our website at www.animalsasia.org
Personal data collected will be treated in strict confidence and used solely for recruitment purposes.
Animals Asia values candidates with different backgrounds, experiences, and perspectives. We welcome applicants of every ethnicity, age, gender identity and expression, sexual orientation, religion, national origin, socioeconomic status, disability, or veteran status. We are committed to building an organization that creates an inclusive environment for all.

Back to top
---
FOR SALE - MIXED ANIMAL PRACTICE IN VANUATU
Veterinary clinic for Sale
Veterinary Clinic Vanuatu located in the capital: Port Vila, is for sale.
Vanuatu is a lovely place to raise a family, the clinic provides a good income with a great social life and plenty of time to spend with your family. If you are keen on fishing, diving, horse riding and adventurous treks to outer islands this is the place for you.
The clinic is about 80% small animal with the rest a mixture of horses, pigs, cattle and occasional goat.
The horses are mainly stock horses and pleasure horses from the 2 riding schools in Port Vila.
The clientele is very diverse - with from the local ni-Vanuatu population to many different expatriates including French, Australian, New Zealand, English, USA, Canadian, Chinese, etc.
A proportion of the business is also pet exports for the repatriation of animals around the world. This includes the veterinary treatments, certificates, organising transportation, etc.
The veterinary clinic also works closely with SAM'S ANIMAL WELFARE – mainly doing weekly desexing clinics.
The clinic has been operating in Port Vila for over 20 years and moved into a new premises only 1 year ago.
Please click here to see photos!

There is the opportunity to expand into the beef cattle industry with herd health as well as expansion into Equine reproduction and doing more clinics in outer islands.
Gross income for the 2022/2023 financial year was just over $A800,000.
Sale of the veterinary business with inventory and equipment can occur with or without the real-estate. The owner is willing to stay for a period to help with the transition.
The property is a special built very secure clinic with large storeroom and an extensive array of solar panels.
For more information, contact karin@vetvanuatu.com
Website is www.vetvanuatu.com
Facebook page: Veterinary clinic Vanuatu

Back to top
---
COOK ISLANDS - SMALL ANIMAL / WELFARE VOLUNTEERS
Gandhi said "the greatness of a nation can be judged by the way its animals are treated". We know the Cook Islands is a great nation. Are you a vet who wants to help us prove it?
Te Are Manu is a charity clinic, and relies on the generosity of volunteers from all over the world to provide quality veterinary care to the animals of Rarotonga and Aitutaki (and covering the Cook Islands).
Do you want to help our local animals and enjoy a stay in paradise?
Your volunteer stint will expose you to a varied caseload. Previous volunteers have said Te Are Manu is a wonderful place for clinical professional development.
Our services include seeing patients for skin conditions, road traffic accidents, dog bite and other wounds, fish poisoning and a high volume of spey and neuter surgeries.
You will also get to explore the beautiful place that we call home.
Please click here to see photos!

Ideally we would like volunteers who can stay for 3-6 weeks but please contact us if you can only stay for a shorter period! We will do what we can to accommodate you. We hope that the border restrictions will ease as the year goes on.
We arrange all visa requirements for entry into the Cook Islands.
We will greet you at the airport and make sure you get settled in to our beautiful volunteer house just a few minutes away from the clinic and on a stunning beach - great for swimming, snorkelling and relaxing.
.For more information or to apply for a volunteer placement:
Contact - Michael Baer volunteer@tearemanu.com
See https://www.tearemanu.com/volunteer
(relisted 25th August, 2023)

Back to top
---
KOH MAK, THAILAND - SMALL ANIMAL/WELFARE, VOLUNTEERS

About Us:
We are a non-profit, volunteer-run, low-volume practice providing Free-Of-Charge care to ~650 dogs and cats (60% canine, 40% feline), majority are unowned "Soi Dogs"
Our primary goal is Population Control, through sterilization, vaccination, and education.
We are open to veterinarians who are experienced in working independently and unsupervised. We love vet nurses and techs too!
Koh Mak is a small, 16sq. km island with only 400 permanent residents. The local community is Thai and Cambodian. This is a very popular, high-class tourist destination, there is an abundance of blog posts, etc. available online!
Requirements:
Drive/intend to learn to drive an automatic scooter.
Purchase a Thai SIM Card with mobile data.
25hrs/wk for 3wks (minimum).
Comfort living with animals is essential.
The Work:
We have an ongoing house-visit Preventative Program, including annual vaccines, monthly topical preventives, grooming, and wellness checks.
Be prepared for emergent/crisis care primarily: car accidents, dog fights, or poisoning. Emergencies are few and may not be during "work hours".
CNVR: All friendly strays and consenting owned pets have been sterilized, the remaining feral dogs must be caught for our Sterilization Program.
We rarely have a doctor and a nurse/tech together. It is necessary for you to be experienced in working unsupervised, and/or have the patience to be able to work with an untrained assistant.
Deal Breakers for Vets:
We have limited/no diagnostic testing.
We are LOW VOLUME surgically speaking, there is ALWAYS work to do but it's not always medical.
We are NOT a shelter though we do have long-term adult foster dogs and provide foster + socialization of pups who we adopt domestically.
We do NOT accept students and do NOT provide educational opportunities.
Accommodation:
We provide a basic, Thai-style private room with a fan. We have NO air conditioning. Those with hostel or camping experience will have an easier time adjusting to our simple, slow living.
We provide refill drinking water, toilet paper, bedding, and towels.
You have shared access to our scooters. Gasoline/helmet is not included.
Long-Term Option:
We are open to a Veterinary Doctor or Nurse/Tech who would appreciate the opportunity to take a sabbatical period of 12-15 months. Someone who is looking to sink deep into Thai culture, food, language, and slow living. There is much fulfillment in a small community, time spent in nature, and quiet independence, with much time and space for personal development. Please contact us for more information about this opportunity.
Here is a short movie that shows what we do and who we are looking for.
https://www.youtube.com/watch?v=l4hgKQvGKw8&feature=youtu.be
And here is the full 11-minute film:
https://www.youtube.com/watch?v=63nkBED8LQE&feature=youtu.be
The facility in the videos is our original facility, we are no longer on this piece of land. However the island images and narrative are consistent.
To apply please contact our Clinic Director, Heather. Send your CV and state what opportunity you are interested in: kohmakanimalclinic@gmail.com
(relisted 24th August 2023)

Back to top
---
SIEM REAP, CAMBODIA - SMALL ANIMAL / VOLUNTEER POSITIONS

Siem Reap is an incredible place to visit and our warm-hearted team loves to welcome people to our practice.
This is an amazing opportunity for an adaptable vet to really make a difference while experiencing a new culture. Surgical competence is helpful; our case-load is mainly cats and dogs. There are many fascinating exotic diseases and we can teach you how to recognise and treat them.
Our practice is involved in education, rabies eradication (www.erovaat.org) and other issues that impact human and animal health and welfare. Help us grow our practice so we can help more patients and contribute more to this beautiful community.
We are currently open Monday-Friday, 9-5, with a lunch break and no on call hours at this time, but we may extend to weekends in the future. Enjoy evenings (and lunchtimes) in one of Cambodia's many hotel swimming pools.
Please click here to see photos!

Siem Reap is a vibrant and fascinating town with a low cost of living. While here, we encourage you to visit the famous Angkor Temple complex, Phare acrobatic circus, the APOPO rat training centre and local villages.
Please email Dr Trish Johansen on tjnzcam@gmail.com with references, a CV, availability and why you would like to work with us.
Visit: www.siemreapvet.com
(relisted 16th August 2023)

Back to top
---
CHIANG MAI, THAILAND - SMALL ANIMAL/WELFARE, VOLUNTEERS

VETERINARIANS
Santisook is Thai run, non-profit organization committed to serving a lot of dogs and cats living in Chiang Mai area. We run a dog shelter and a cat shelter, re-homing hundreds of animals annually, provide emergency care to strays, work with local monks in helping their resident temple dogs, provide TNR services for local government and local caretakers who feed the strays, and offer subsidized sterilizations for the dogs and cats of the very poor.
We are in need of Vet volunteers all year round. Veterinarians with a strong spay and neuter background who can commit to a longer stay are highly valued. Veterinarians who are wanting to improve their skills for spay and neuter and newly graduates are very welcome. We conduct TNR programs within Chiang Mai and the surrounding areas when we have enough vets.
Volunteer vets work together with our Thai vet when we have TNR programs. On regular days, they help on the treatment of our resident animals and emergency rescue care.
A minimum of one week is required and vets who can commit to one month stay will be considered for free accommodation depending on the availability. Volunteers are based out of our cat shelter in the town of Doi Saket, outside of Chiang Mai city. No fee to volunteers. Onsite accommodation is available.
Chiang Mai has a rich culture of Thailand and if you are into learning /improving your skills on spay and neuter, or learning the culture, or adventure and wanting to help the animals at the same time, please check our website santisookdogsandcats.org or email us at santisookdogsandcats@gmail.com
With the recent pandemic, Covid-19, we will abide with the rules of Thailand authorities regarding any visitors. We are still open for any bookings in the near future but please visit the website https://www.tourismthailand.org/ for any sudden announcement.
(relisted 4th July, 2023)

Back to top
---
SUVA - FIJI - SMALL ANIMAL VOLUNTEERS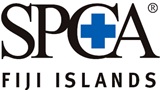 Volunteers Vets
(SHELTER and CLINIC & OUTREACH)
SUVA, FIJI ISLANDS
Join us as a volunteer in the breathtaking Fiji Islands!
COME AND MEET THE FRIENDLIEST PEOPLE ON EARTH!
SPCA Fiji Islands is an animal shelter and veterinary clinic based in the capital city of Suva. The mission of the SPCA Fiji Islands is to improve the welfare of animals in and around Fiji. We do this by focusing on providing affordable health care for domestic pets and working to address the issue of stray cats and dogs through intake of stray and unwanted animals into the shelter that are then treated, desexed and rehomed We also run a vibrant outreach program and have desexed and treated over 2,000 animals thus far, this year alone.
Why do so many of our volunteer vets return again and again?
Because they get rich and rewarding professional, and personal, opportunities and experiences.
We have opportunities for passionate veterinary surgeons and nurses to assist at our regional outreach neuter clinics, shelter and clinic operations, throughout 2023 and beyond. SPCA offers veterinarians and nurses real-world experiences working with diverse cases in city and rural settings across the Fiji Islands.
SPCA has one resident veterinarian currently, and this is soon to be two. We have a team of Fijian vet nurses and interns delivering a broad range of veterinary services to both shelter animals and local pet owners in a basic facility for examinations, radiography and surgery.
Join us for a couple of weeks or stay up to three months as a volunteer.
SPCA will organize permits for volunteers and provide you with accommodation close to the centre of Suva. You will be welcomed at the airport the Fijian way. Afterward, you will be settled into your accommodation and briefed on your role at the SPCA.
Please contact clncmngr@gmail.com in Suva, Fiji for more information and to get a copy of our volunteer information package.
🌍 Where: Suva, Fiji Islands
📅 When: 2023 onwards
🐕 What: SPCA clinic ( surgery and consults )and outreach clinic
❤ Why: To help improve the welfare of Fiji's animals
👩 How: With the help of people like YOU!
(relisted 3rd July 2023)

Back to top
---
EAST KALIMANTAN, BORNEO - SMALL ANIMAL/WELFARE/SUN BEARS
Volunteers

Veterinary help needed in Indonesian Borneo
Help improve animal welfare in Indonesia by sharing your skills and experience!
Facility and Program Description:
Kawasan Wisata Pendidikan Lingkungan Hidup (KWPLH) is an environmental education center located in Balikpapan, East Kalimantan, Indonesian Borneo. The facility's goal is to increase environmental awareness and animal welfare. In addition to our animal programmes, the facility has several education buildings, picnic areas and playgrounds. To see a full description of the KWPLH's facilities and goals visit www.beruangmadu.org or email us.
KWPLH provides a wonderful accommodation in the form of a forested enclosure for 6 sun bears rescued from the illegal pet trade. Sun bears are the mascot of Balikpapan, and many of our current education programs focus on this species.
Our Domestic Animal Program was created in response to the frequent dumping of kittens/puppies at KWPLH. We have attempted to establish a safe home for abandoned animals and a sterilization and adoption program. We currently have 125+ cats under our care as well as close to 30 dogs, and occasionally take care of other rescued wildlife species whenever brought to the center (macaque, civets, slow loris, birds).
The goals of our Domestic Animal Program are:

Educate visitors in proper pet care including the promotion of pet sterilization;

Discourage the keeping of wildlife (sun bears, orangutans etc.) as pets by highlighting the difference between wild and domestic animals;

Ensure the welfare of the cats and dogs within the environs of KWPLH;

Provide free sterilization programmes for community pets and stray animals, prioritizing animals living in the vicinity of the center;
Experienced Volunteer Vet Needed
We are in need of experienced veterinarian to assist with training and development of our local animal care team. The primary goal is to further train up our team [specifically our local veterinarian] in specialist medical care for our animals, under more or less challenging conditions, and to train our Indonesian animal care-taking staff in mastering necessary skills and knowledge on specialist issues that need frequent treatments.
Other tasks include ideas on improvement of our medical administration and records, enrichment and training programs, and enhancing our adoption programme. There will be work with the sun bears and other wild species, but most time will go to our domestic animals and staff training.
Outlined below is a list of topics that we need help with:

Training on [preventative] care of key medical issues afflicting animals in our target area of work;

Assist with health checks, monitoring of sick animals, and preventive medicine;

Provide training to our local team in mastering key vet [nursing] skills, including but not limited to: safe and effective holds, injection techniques (s.c., i.m., and i.v.), animal handling, sterilization of tools, anesthesia administration and monitoring, clinic administration, first aid, etc;

Efficient animal care database management and administration:

Assist with daily animal care, including feeding and cleaning;

Assist with dog training and training our local animal staff;

Assist bear keepers in treatment of sun bear medical issues;

Assist with improvement of enrichment programs for domestic animals, sun bears and other wildlife occasionally taken care of at the center;
For more details about KWPLH and the veterinary position please email us!
We welcome the help from professional veterinarian in 2022-2023. The position is preferably for 3+ months, but do e-mail us as well if you are available for shorter periods. Free housing is provided at the center, but a small local catering fee is required for meals. A volunteer visa will need to be applied for at a small cost. Couples are also welcome to apply.
Please send end questions and resumes to Gabriella Fredriksson:
gabriella.fredriksson@gmail.com
For further information visit our website: www.beruangmadu.org or www.pronaturafoundation.org
(listed 3rd July)

Back to top
---
Middle East
SAAR, BAHRAIN - SMALL ANIMAL
Locum January to March
New Position

Dr Nonie Coutts Veterinary Surgery is an independent, small animal veterinary practice that has been taking care of its local pet community for over 40 years. We are located in sunny Bahrain in the Middle East. Bahrain is a friendly, liberal, modern place to live, and is a great place to experience expatriate life.
We are a 3 vet clinic that continues to grow to meet the demands of our loyal and committed clients' needs.
An additional vet is currently needed to help support our exceptional team and our clients. This can be in either a 6 month locum capacity with the view to extend or return for repeated visits, depending on preference. We have fantastic clients who trust our recommendations and treatments which allows for investigating interesting cases and learning opportunities.
This position would suit a veterinarian with excellent communication skills and the ability to develop great client relationships. Experience of 5 years minimum is required due to local licensing laws.
The clinic has well established facilities and all the usual modern equipment – Digital X Rays, dental X Rays, ultrasound, ABAXIS in house lab station.
We have a strong and experienced nursing team who support our vets during consults, perform catheter placements, blood collection, anaesthetic monitoring, hospital patient care and prep lab samples, slides and run in house bloods etc. This enables our vets to concentrate on their role and allows for a smoother day.
We pride ourselves in fostering a supportive and collaborative work place to ensure that each of our team members can develop their interests, skills and experience in a safe environment.
Remuneration is generous and above the UK average salary, and tax free! Excellent accommodation, a practice vehicle, travel to and from Bahrain at the start and end of contract and visa, work permits and licensing costs are provided.
For further information contact Sarah on sarah@noniecoutts.com with your cv.

Back to top
---
Cayman Islands
GEORGE TOWN, GRAND CAYMAN - SMALL ANIMAL SHELTER VET
The Cayman Islands Humane Society is the only non-profit rehoming facility on the islands. We operate adoption, foster, stray care and community veterinary services. We are an open-admission shelter with a no-kill ethos and are based in the heart of George Town in Grand Cayman, with occasional overnight visits to Little Cayman and Cayman Brac.
We are looking for an enthusiastic, versatile, experienced and passionate shelter veterinarian to join our dedicated team and to make a real difference to the lives and wellbeing of the Island's most vulnerable cats and dogs. This role offers a varied and interesting medical caseload and the opportunity to be involved in the ongoing development of the shelter. The role requires a team player with a non-judgemental approach to the community's animal welfare needs.
Please click here to see photos!

Key duties, responsibilities and requirements:
Undertaking a range of surgical procedures (with a high percentage of spay and neuter surgeries.
Referral options for more complex surgical and investigative cases are available on island.
Managing complex abdominal procedures as a competent surgeon, with extensive experience of spay and neuter.
Anaesthesia of patients at varying risk levels
Working with a team of animal care staff, volunteers and trustees and providing detailed prognoses and care plans
Reviewing and keeping up to date with global information and available materials on shelter medicine
Working alongside another shelter veterinarian, as well as qualified and lay technicians
Supervision of junior veterinary staff
40 hours per week plus 50% on-call in evenings and weekends (More frequent in the case of colleague absence) although the actual volume of call ours is low
Occasional nights on Cayman Brac and Little Cayman during neutering camps
Duties will include spay and neuter surgeries, welfare cases, behaviour cases and modification plans, heartworm treatment and healthcare of shelter animals.
Experience of surgical procedures and care for animals with heartworm is desirable
Qualifications:
A Bachelor's degree in veterinary medicine/surgery sufficient to qualify to licence in the Cayman Islands, with current licensure in your home country and proof of good standing.
At least 5 years' postgraduate experience, small animal experience preferred
Fluency in English
Excellent communication skills, both written and oral, including the ability to communicate promptly and efficiently via email
Adept at accessing clinical information from online sources and familiarity with the same.
Experience of shelter medicine is desirable, a strong interest in shelter medicine is essential.
Supportive of the shelter management team's efforts to build cohesive and collegiate team relations
Proof of immigration status, a clean police clearance and a cover letter will be required for interview but an initial application can be made by submitting your CV.
Salary:
$60,975 - $73,170 USD tax free
For more information or to apply, please email Samantha at samantha.cooper@caymanhumane.org

Back to top
---
GEORGE TOWN, GRAND CAYMAN - SMALL ANIMAL

Island Veterinary Services offers a warm and welcoming work environment in one of the most beautiful places in the world. Come join our team of skilled and compassionate animal health care professionals.
The position is for a dedicated full time small animal veterinarian.
IVS is a very well equipped and well established practice on Grand Cayman. Established in 1994 the clinic is a cornerstone for island animal welfare and veterinary care. Our clinic is full service providing medical, surgical and dental care to our island pets. We have digital radiology, ultrasound, IDEXX blood analyzers and up to date surgical equipment and pharmacy.
The position does entail emergency duty shared on a rota with our other veterinarians on staff. We pay 50% of the on call emergency case intake.
The position salary negotiable with level of experience.
If you are interested in joining a quality practice surrounded by the magnificent Caribbean Sea, send us a current resume with education and experience details.
For more information or to apply, please contact Dr. Brenda Bush on 3459166217 or godytlas@candw.ky
See 

Island Veterinary Services, 95 Printer Way, George Town, Cayman Islands, Ky1-1106

Back to top
---
Canada
THEDFORD, ONTARIO - SMALL ANIMAL

Are you a passionate veterinarian eager to embark on a fulfilling journey of growth and learning? Look no further! Thedford Veterinary Hospital, situated in a charming community of North Western Lambton County, just 10 minutes from the stunning Grand Bend Beach, is seeking a full-time Associate DVM to join our team.
At Thedford Veterinary Hospital, we take pride in offering a personalized and compassionate approach to our clients, treating each pet as if they were our own. Our clinic embodies the warmth of a small-town atmosphere.
Dr. Laura is not only experienced but also approachable, making her an ideal mentor for new graduates. She possesses a wealth of surgical expertise, including GDV, foreign body removal, extrascap. repair, entropion, cherry eye repair, TPLO, and more.
Please click here to see photos!

For international graduates, this is an exceptional opportunity to experience Canada for one to two years or more, if desired. We offer a competitive starting salary and a range of benefits, including full coverage of veterinary licensing fees, comprehensive healthcare benefits, and paid vacation time.
If you're ready to grow alongside a supportive team, please submit your resume and cover letter to lauraryanvet@gmail.com.
To gain further insight into our practice, visit our website at http://thedfordvet.ca.

Back to top
---
FOR SALE - VET PRACTICE IN THE KOOTENAY ROCKIES
Is practicing veterinary medicine just a part of your life?
Tired of the urban rat-race?
Want an outdoor lifestyle?
Ever considered emigrating to Canada?
The location:
The practice is located on an acreage on the west shore of Kootenay Lake, nine km north of the village of Kaslo, nestled in the mountain ranges of southeastern British Columbia, Canada. The geography is dominated by the large, pristine lake and 2000-3000m heavily forested mountains. The area is relatively sparsely populated, and is becoming a haven for urban refugees.
The village of Kaslo has a health centre with 4 physicians, a K-12 school, an ice arena, tennis courts and baseball diamond. A vibrant arts community thrives, with a renowned summer jazz festival on a floating stage.
The real estate:
The practice is located in the bottom floor of a 3 storey, 4 bedroom, 3 bathroom 3600 sq ft home built in 1994. A covered breezeway containing a hot tub and storage adjoins the house to an 800 sq ft shop with a kennel building underneath. A 1000 sq ft barn with hayloft is situated in the adjacent fenced pasture land. The buildings are located on a 3-4 hectare parcel of land overlooking a secluded beach on Kootenay Lake.
Please click here to see photos!

The practice:
Established for 26 years, the practice serves the north end of Kootenay Lake, with the next closest practice 75 km to the south. The practice is 95% small animal with some potential for expanded equine work in the area. The clinic has separate bathroom, reception, exam, kennel, treatment, and surgery rooms. Gas anaesthesia, monitors, new CBC and chemistry analyzers,and an older X-ray unit are in use. Grooming and boarding facilities are present. The clientele is loyal and appreciative. Cases requiring referral can be sent to Washington State University vet teaching hospital across the border. Two part-time assistants and a family member are currently employed. Annual gross revenue is in the $600,000 range with a high net due to low overhead costs.
The opportunity:
The home-based practice provides flexibility in time management, allowing a great work/life balance. It would enable the prospective new owner to continue working while raising a family and allow the veterinary practice to be a family affair. The area offers unparalleled and unrestricted access to outdoor recreation, with hiking, mountain biking, ATV'ing, swimming and boating in the summer and skiing, skating and snowmobiling in the winter. The current owner is planning to retire in the area and is willing to assist in the transition. The priority is to ensure that the community has continued access to veterinary services, so sale of the practice with inventory and equipment without the real estate would also be considered.
Contact:
Dr Pat Haegedorn
North Kootenay Veterinary Services Ltd
+1-250-353-7125
nkvet@kaslo.org
(ref 31964 - relisted 27th November)

Back to top
---
USA
TOMBALL, TEXAS - SMALL ANIMAL
Texas Litter is a well-respected practice in Tomball, Texas. The practice is seeking to fill several Full Time and Part Time Veterinary positions to join their friendly, collaborative team.
We offer sponsorship for vets to come to America.
If you love helping others who cannot afford healthcare, then this is for you! This non-profit practice provides gold standard care to animals, wanting to help as many pets as possible. We do not practice corporate medicine and there are no commission-based goals you need to meet. Your job is helping pet parents and their pets. We do not have a Medical Director. Our veterinarians all get together, discuss best practices, and make medical policy updates as a committee.

Texas Litter Control believes in placing team members in the position with the best fit for the individual.
You are at work a good amount of your time, and it should be enjoyable. Two types of shifts are available. One type of shift is high quality, high volume spay and neuter (HQHVSN). The other is general medicine which performs wellness services for the general public, expanded healthcare (sick clinic) for low-income families and shelter medicine for our adoption animals. All our services are low cost. You as the Veterinarian can chose the position that best fits your personality and lifestyle.
Do you want to mix it up even more? Texas Litter Control also partners with other shelters and practices in the community. Our veterinarians perform relief veterinary services for other clinics through Texas Litter Control's partnerships. We all help each other out where it is needed to benefit the community.
Shifts are Monday – Saturday with a day off in between as well as Sundays off. There is no on-call and no-after hours. Full-Time salary range starts between $130,000 and $156,000 depending on experience.
Please click here to see photos!

Requirements

Recent grads welcome!

Active Texas Veterinary Medical License REQUIRED.
DVM/VMD/NAVLE degree or equivalent from an accredited university
State and DEA License
Advanced medical skills
A compassionate, empathetic, and energetic veterinarian
A person who possesses strong emotional intelligence and is a team player
New graduates are welcome to apply as practice wants to help you flourish!
We train surgeons! TLC partners with a local shelter to provide training in HQHVSN. You will have access to a surgeon training program which will fully equip you to deal with the numbers.
Surgery Shifts - Your role will consist of performing high quality surgeries on a number of patients per shift. The practice has spacious surgical suites and a dedicated recovery area, and you will be supported by highly trained and dedicated support staff. So, if you enjoy a challenge and want to practice high quality surgery in a fast-paced environment with a friendly and inclusive team, apply today!
Associate Veterinary Shifts - Your role will consist of providing wellness and preventative care services including vaccinations, treatment of minor injuries, and examinations using digital x-rays. Shifts are hours with a lunch break. The practice has spacious surgical suites, examination rooms, and a dedicated recovery area, and you will be supported by highly trained and dedicated support staff. So, if you love client interaction and client education and want to practice high quality medicine in a fast-paced environment with a friendly and inclusive team, apply today!
Job Duties/Role
Surgery Shifts:
Perform basic health check exams on patients prior to spay/neuter surgery.
Perform on average 25 spay/neuter surgeries per shift on a mixture of cats and dogs.
Owned pet minimum weight requirement is 3 pounds and rescue minimum weight requirement is 2 pounds for kittens.
TLC does not knowingly perform spay/neuter surgeries on owned pets who are term pregnant. Feral cats are an exception. TLC does perform term pregnant spay/neuter surgeries on feral cats.
Associate Shifts:
Full Time Veterinary Care
Wellness and Preventative Services including examinations, vaccinations.
Treatment of minor injuries
Triaging patients that need a full-service or emergency clinic
Client interaction and education
Location
The practice encourages a healthy work/life balance which you will enjoy on your days off. Our three locations are conveniently located in the suburbs of Humble, Tomball and Spring, Texas. This family friendly suburb is rich in culture with many museums, theatre, and nightlife activities. The sprawling parks are great for hiking, biking, and relaxing outdoor activities such as picnics. There are also many retail outlets and excellent cuisine to be explored! Don't like the city life? All 3 locations are just a short drive to many rural communities!
Benefits of working at TLC
Competitive Salary Starting at $143,000 Annually for Full Time
Healthcare including dental, vision, short and long-term disability (100% Paid for Full Time Employees)
Life insurance policy (100% Paid for Full Time Employees)
PTO (Full Time Employees Only)
Dedicated training
State and DEA license fees paid
Liability Insurance fees paid
PSLF eligibility (TLC is a non-profit organization so employees are eligible to apply for PSLF to have student loans forgiven)
Treatment at cost for employees' pets.
No quotas or sales goals
Not corporate medicine
You leave the job at work, excellent work/life balance
It's not about the profit...we are here to help the community
Due to the national Veterinarian shortage TLC is open to hire qualified Veterinarians who are US citizens or green card holders.
Applicants must have a Doctor of Veterinary Medicine degree, or foreign equivalent, and possess an active license to practice Veterinary Medicine in the State of Texas.
Contact our Clinical Operations Manager at vcastillo@texaslittercontrol.org if you would like to join a fun team and do some real good for our community!
See our website: https://texaslittercontrol.org/

Back to top
---
PORT HUENEME, CALIFORNIA - SMALL ANIMAL
New Position
COMPANY: Hueneme Veterinary Center
TITLE: Associate Veterinarian
Hueneme Veterinary Center is a growing small animal practice that opened in November 2022. We currently have two doctors, four veterinary technicians, and three front desk receptionists. We focus on urgent care and general wellness to service Ventura County. We are located one mile from Port Hueneme Beach, twenty minutes from Malibu, and about an hour away from LA downtown. We're looking for at least one more receptionist, tech, and a doctor to join our team, as we are growing fast. We look forward to having you ready to grow with us!
The Associate Veterinarian will be able to practice compassionate and lawful veterinary care in a clinic setting, including urgent and emergency care, as well as basic wellness, and be able to communicate effectively and compassionately to the clients and the veterinary team.
Please click here to see photos!

ESSENTIAL DUTIES:
Follow medical protocols and directions from the Director of Veterinary Medicine accurately, to follow a high standard of care and represent the company
Treat sick or injured animals by prescribing medication, dressing wounds, performing surgery and setting bones
Educate the public about diseases and infections that are transferable from animals to humans
Ensure accurate controlled drug monitoring with direct oversight including frequent discrepancy audits to follow up
Promote the health and wellness of animals by advising animal owners about sanitation measures, feeding and general care
Record actions by documenting and updating forms, reports, animal records and reporting diseases to public health officials
Ensure compliance with veterinary procedures, ethics, policies, and relevant statutes
Operate diagnostic equipment i.e. ultrasound and radiography machines and interpret the resulting images.
Establish or carry out quarantine or testing procedures that combat the spread of diseases to humans or to other animals according to established government regulations.
Euthanize animals in situations they see fit such as in the case of a terminal illness
ESSENTIAL JOB QUALIFICATIONS & COMPETENCIES:
Proven success in the following job competencies:
Strong interpersonal skills: with the ability to influence and communicate at all levels of the organization—someone who is a team player.
Honesty: has honest, direct, factual communication style, leads by example with internal/external customers.
Collaboration: possesses strong, collaborative, supportive, and service-oriented relationships with team members and leadership; works collaboratively to resolve problems are resolved efficiently. Remains open to others' ideas and proactively tries new things.
Integrity & Loyalty: conducts oneself with a high-level of integrity at all times, ethics and makes decisions with candor, and provides best possible service. Keeps commitments; inspires the trust of others; Self-motivated individual who operates ethically; Upholds organizational values.
Humble: conducts self and treats others with respect; without arrogance; treats others fairly in accordance with all laws, policies, and procedures.
Innovation: constantly strives for applying technological best practices, services, and procedures. Displays innovative thinking; Meets challenges with resourcefulness;
Generates suggestions for improving work; Develops innovative approaches to difficult situations.
Analytical: Highly detail-oriented, proficient in overseeing the management of HR data, large volumes of complex numerical and other organizational data accurately.
Flexible: Able to consider others' opinions to find the best solution for meeting organizational objectives; ability to be flexible and adapt to change; adapts to dynamic work environment; able to manage competing work demands; devise approach to best fit the situation; able to adapt to change.
Problem Solving: Possesses a professional, neutral/unbiased, and highly diplomatic demeanor.
Interpersonal: Customer focused and effective relationship-building skills; able to effectively interact with all staff levels; frontline, Managers, Directors, and Executives.
Diversity: Strong commitment to diversity and work culture that promotes equality.
Communication: Strong communication (verbal and written) and presentation skills.
Multi-Tasking: Ability to operate under pressure in a fast-paced environment; able to deliver effective results, meet tight deadlines and targets.
EXPERIENCE & REQUIREMENTS:
Doctor of Veterinary Medicine, licensed to practice in California is preferred.

Visa sponsorship and paid mentorship positions are available for overseas candidates going through ECFVG/PAVE/NAVLE.

Experience in directing a medical team.
The work interview is mandatory.
The ideal candidate should be open to being outsourced to another hospital, and candidates would be able to choose shifts and locations depending on their skills and experience.
An interest or experience in exotics and pocket pets is always welcomed as we are a growing hospital with a variety of clientele.
WORKING CONDITIONS & PHYSICAL WORK DEMANDS:
Able to stoop, kneel, bend at the waist, and reach on a daily basis
Regular and on-time attendance is critical.
Hueneme Veterinary Center provides equal employment opportunities to all employees and applicants for employment and prohibits discrimination and harassment of any type without regard to race, color, religion, age, sex, national origin, disability status, genetics, protected veteran status, sexual orientation, gender identity or any other characteristic protected by federal, state, or local laws.
Job Type: Part-time / Full-time
Pay: To be determined based on qualifications and experience.
Work Location: In person
460 E. Pleasant Valley Rd.
Port Hueneme, CA 93041
To apply, please email Dr. Aleander Taub at aybolit2b@yahoo.com
For more about us, check out our website https://huenemevet.com/ and


Back to top
---
Kookaburra Veterinary Employment reserves the right to edit or omit any advertisement at our discretion. We take no responsibility for the accuracy of any advertisement shown and will not be liable for any damages of any kind arising under any circumstances.