Vet Nurses / Technicians / Veterinary Support staff
To have your advert posted here, just email to jobs@kookaburravets.com, whether you are a vet nurse seeking a position anywhere in the world, or a practice in any country seeking a vet nurse. This is a free service! We post all adverts for 2 months and renew on request. If you are in Australia, New Zealand, or the UK, please go to that section of the website.
Positions Available
---
Animal SOS, Sri Lanka (posted 26th September)
We are seeking hard working and experienced Vet Nurses to work in our busy on-site veterinary clinics at our animal sanctuary in Southern Sri Lanka. This could be as Volunteers/or/ a local (Sri Lankan) salary would be considered for suitable candidates. Minimum 6-month commitment.
About Us
Animal SOS Sri Lanka is a UK Registered Charity working to alleviate the huge suffering of street animals in Sri Lanka.
We are non-profit making org run by unpaid volunteers in the UK.
We have a large sanctuary for abused, disabled/vulnerable street dogs and some cats
We take in sick and injured animals and nurse them back to health.
We home as many rehabilitated animals as we can
We give refuge to a large number of disabled dogs
We provide free neutering and vaccination programs
Our General Manager at the sanctuary is a UK Veterinary Nurse and we have other western managers at the sanctuary to oversee our operations.  
The Work
Assisting our resident vets in our 2 onsite clinics
Providing care/monitoring of all clinic based animals and also helping with the veterinary needs of our sanctuary animals.
Dealing with constant emergencies, wound care, vaccinations, feeding and keeping the clinic organised
Working to charity protocols
Assisting with spay days and other surgeries
Requirements 
Hard Worker
Resilient and motivated -the work is demanding and challenging as is the animal suffering we see
A good team player and communicator
Pro-Life ethos a must. We have many disabled dogs at the sanctuary, they have mobility carts and their own teams of care staff. We fight to save sick and injured animals and most make amazing recoveries under our care.
Rewards
Saving lives and making a difference
Accommodation
We can provide free accommodation in our managers house that is near our sanctuary and transportation to the sanctuary.
The area where we are based is very scenic with beautiful beaches nearby and interesting places to visit.  
Please send CV's to coolingkim@aol.com
For more information about us visit our website: www.animalsos-sl.com
---
Beecroft Animal Specialist Services, Singapore (posted 26th September) Ward Nurses
Be part of an exciting and fast-paced veterinary medicine caseload and be fully supported while doing so! We are looking for veterinarians and nurses keen to work together with our specialists Dr. Patrick Maguire and Dr. Anne Claire in a multi-disciplinary referral hospital.
Ward staff will only look after the dog and cat inpatients in the hospital that are stable and transferred from medicine, surgery, or emergency departments. Emergency and critical care cases and emergency walk-ins will be assigned primarily to ECC departments.
Candidates will assist with patient care, diagnostics, client communication, and discharges. Clinical patient rounds and internal continuing education will contribute to your development and career progression. Suitable for new or recent graduates as no solo vet duties while on shift. Experienced vets are also welcome. Salary is competitive and commensurate with experience.
Please click here to see photos!

Ward nurses will also benefit from an enriching experience surrounded by an exciting caseload and specialist-level care. Senior vets and a structured work team will allow mentoring and work-life balance.
We are a warm and welcoming group of people. Come and meet us. Email interest to sharilyn.lee@beecroft.com.sg.
See you!
DKC Veterinary Clinic, Motor City, Dubai (posted 16th September)
Veterinary Nurses ~ Dubai
United Arab Emirates
DKC Veterinary Clinic is looking for qualified veterinary nurses to join our busy and growing 7-vet practice.
We have a lovely clinic (well... we think it's lovely J ). Take a look for yourself:
https://www.dkc.ae/what-we-do/dkc-veterinary-clinic and https://www.dkc.ae/dkc-vet-photos
We need 2 two nurses:
1 with ideally 10+ years' experience (or close to that) who is interested in anaesthetics and hospital patient care;
1 with some experience (or possibly a new graduate) and who is keen to learn more.
The "Package":
Salary:

For a newly-qualified nurse or one with a bit of experience:  AED 12,500 per month, with an increase to AED 13,500 after completing the first year.
For a nurse with eons of experience to bring to the team:  AED 16,000 per month, with an increase to AED 17,000 after completing the first year.
And yes, your salary is tax-free.

Workweek & Shifts:  Your workweek will be 5 days only, which means that when you work a weekend, on a rota, you will get 2 days off in lieu during the following week. There is no out-of-hours care for you ~ we have night-nursing staff for our in-patients, so don't worry, you will not be working at night (though you will, only occasionally, need to be contacted at night by the night-nurse). The working hours are humane. We promise.
Medical Insurance:  Full, private medical coverage, including some dental and optical, as well as discounted rates for your dependants, if you bring them with you. (Who doesn't have a few dependants lying around, eh?)
Leave:  30 days annual leave per year (calculated in a complicated way such that it works out to approximately 22 workdays per year), plus 10 public holidays per year (though we reserve the right to have you work a public holiday, paid back in lieu).
Visa:  We take care of most of it for you, leading you through the process, doing as much on your behalf as possible.
Your Relocation:  Although we do not pay for your relocation or accommodation, we will meet you at the airport and we'll put you up in temporary accommodation and cover the cost of a rental vehicle for you for your first month. We can also help with the rent down payments for the permanent accommodation you find, as rental agreements work differently here in Dubai. We and our staff will generally give you all the guidance and help that we can.
Our practice is busy, busy, busy, open 7 days a week, with varying patient and surgical loads and consultations ongoing throughout the day. And yes, we have all the modern equipment, but the details of all that stuff can be discussed in an interview ~ too boring to put in an advert, right? (Yawn!)
Dubai is an interesting place to live and/but a BIG change from the UK. A candidate will be encouraged by us to talk with our other employees directly about their experience and life here.
Get in touch. We need you:  careers@dkc.ae
---
Qatar Veterinary Center, Doha, Qatar (posted 16th September)
VETERINARY NURSE
Come and work in the best hospital in Qatar!
QVC is now recruiting for an exceptional full-time Veterinary Nurse to join our team.
With no referral centers, we do it all to an extremely high level, and you experience so much more than you would in a GP clinic.
We are looking for someone who has worked in practice in the UAE or Qatar and who has the energy, ambition, and ability to join our outstanding clinical team.
Professionally you will learn and grow in leaps and bounds. If you are interested in complicated surgical procedures and anesthetics, diagnostic imaging, intensive hospital care, and emergency medicine then this is the position you have been looking for. With no referral centers we do it all to an extremely high level, and you experience so much more than you would in a GP clinic. As the oldest hospital in Qatar, with a wealth of qualified nurses, vets, receptionists, nurse assistants, and cleaners you have a chance to work in a great team and devote yourself to actual hands-on nursing.
We are looking for someone who has:

An absolute love for animals

Outstanding attention to detail

Excellent teamwork and confidence to work independently when required

A minimum of four years veterinary nurse experience within a small animal clinic


Experience of working in a busy first-opinion environment is desirable


Demonstrable skill in utilizing diagnostic tools and equipment

High competence regarding surgical and anesthesia protocols and practices

Confidence to communicate with clients regarding case information and basic pet ownership knowledge

Excellent communication skills


Fluent English is essential


The ability to multitask, prioritize and meet deadlines
IT competence using a range of standard software programs


Knowledge of IDEXX Cornerstone would be advantageous


A flexible and cooperative approach to working hours and shift schedules
If you are interested in applying for this role, please send your CV and cover letter detailing why you would be a good fit to work at QVC to qatarvet@gmail.com
---
KWPLH, E Kalimantan, Borneo (posted 15th September) Volunteer Vet Nurses

Veterinary help needed in Indonesian Borneo
Help improve animal welfare in Indonesia by sharing your skills and experience!
Facility and Program Description:
Kawasan Wisata Pendidikan Lingkungan Hidup (KWPLH) is an environmental education center located in Balikpapan, East Kalimantan, Indonesian Borneo. The facility's goal is to increase environmental awareness and animal welfare. In addition to our animal programmes, the facility has several education buildings, picnic areas and playgrounds. To see a full description of the KWPLH's facilities and goals visit www.beruangmadu.org or email us.
KWPLH provides a wonderful accommodation in the form of a forested enclosure for 6 sun bears rescued from the illegal pet trade. Sun bears are the mascot of Balikpapan, and many of our current education programs focus on this species.
Our Domestic Animal Program was created in response to the frequent dumping of kittens/puppies at KWPLH. We have attempted to establish a safe home for abandoned animals and a sterilization and adoption program. We currently have 125+ cats under our care as well as close to 30 dogs, and occasionally take care of other rescued wildlife species whenever brought to the center (macaque, civets, slow loris, birds).
The goals of our Domestic Animal Program are:

Educate visitors in proper pet care including the promotion of pet sterilization;

Discourage the keeping of wildlife (sun bears, orangutans etc.) as pets by highlighting the difference between wild and domestic animals;

Ensure the welfare of the cats and dogs within the environs of KWPLH;

Provide free sterilization programmes for community pets and stray animals, prioritizing animals living in the vicinity of the center;
Experienced Volunteer Vet Nurses Needed
We are in need of experienced vet nurse to assist with training and development of our local animal care team. The primary goal is to further train up our team [specifically our local veterinarian] in specialist medical care for our animals, under more or less challenging conditions, and to train our Indonesian animal care-taking staff in mastering necessary skills and knowledge on specialist issues that need frequent treatments.
Other tasks include ideas on improvement of our medical administration and records, enrichment and training programs, and enhancing our adoption programme. There will be work with the sun bears and other wild species, but most time will go to our domestic animals and staff training.
Outlined below is a list of topics that we need help with:

Training on [preventative] care of key medical issues afflicting animals in our target area of work;

Assist with health checks, monitoring of sick animals, and preventive medicine;

Provide training to our local team in mastering key vet [nursing] skills, including but not limited to: safe and effective holds, injection techniques (s.c., i.m., and i.v.), animal handling, sterilization of tools, anesthesia administration and monitoring, clinic administration, first aid, etc;

Efficient animal care database management and administration:

Assist with daily animal care, including feeding and cleaning;

Assist with dog training and training our local animal staff;

Assist bear keepers in treatment of sun bear medical issues;

Assist with improvement of enrichment programs for domestic animals, sun bears and other wildlife occasionally taken care of at the center;
For more details about KWPLH and the veterinary position please email us!
We welcome the help from professional veterinarian in 2022-2023. The position is preferably for 3+ months, but do e-mail us as well if you are available for shorter periods. Free housing is provided at the center, but a small local catering fee is required for meals. A volunteer visa will need to be applied for at a small cost. Couples are also welcome to apply.
Please send end questions and resumes to Gabriella Fredriksson:
gabriella.fredriksson@gmail.com
For further information visit our website: www.beruangmadu.org or www.pronaturafoundation.org
---
WECare Worldwide, Talalla, Sri Lanka (posted 7th September) Vet Nurse
* PAID VET NURSE POSITIONS IN SOUTHERN SRI LANKA- ECC/HOSPITAL/COMMUNITY OUTREACH *
** Location- WECare Veterinary Hospital, Talalla, Sri Lanka **
Wanna spend your days (and hard-earned skills!) helping those who really need it?! At WECare, we are vets and nurses doing just that! Sri Lanka is home to millions of street dogs and they need our help more than ever… Our work is not for the faint-hearted- most of it is trauma-based- but we pride ourselves on providing the very best care to animals who have no one looking out for them. AND WE ARE BUSYYYYY- we NEED YOU!!
WECare is a UK vet and nurse run charity providing high standard veterinary care to the millions of roaming dogs in Sri Lanka in need of vet care. We don't believe street dogs should receive second rate care because they don't have an owner… and we don't believe vets/nurses should have to practice second rate care if they want to do something good (/get out of the corporate rat race!). We work to UK standards.
We are looking to recruit VET NURSES (2 years + experience) on minimum two year contracts to help us on our mission of ensuring no street dog goes without veterinary care! We are expanding our reach and impact within Sri Lanka and so need a few more incredible additions to the team to make this happen. We are looking for candidates for two separate roles- one to cover the ECC/Hospital and one to assist with our Outreach Programmes (mass neuter, vacc, microchip and education).
Benefits include-
Having the opportunity to manage complex ECC, medical and surgical cases (we have no referral on the island… we are it!)
Running and overseeing clinical aspects of Community Programmes, including the set up and function of our new Battersea-sponsored 40 foot neutering lorry (with gas anaesthetic and all monitoring equipment)
Working in a PASSIONATE, EXPERIENCED, WELFARE-DRIVEN team
4 day working week
Accommodation provided for the first 3 months
Competitive local salary, progressing to competitive international salary after review
A fully equipped hospital with digital X-ray, IDEXX lab, doppler ultrasound, gas anaesthesia, ePoc, ECG, multi parameters etc
We are located in one of the most beautiful spots on the south coast with incredible beaches, lots of surf and yoga, and most importantly a lovely supportive community behind us. The work can be tough, emotionally and physically, so we don't want to sugarcoat it but, for the right candidate, this is an incredible opportunity to practice international standard medicine, really make a difference every single day and get back to what being a nurse should be- helping animals in need!!
For more info, please email info@wecareworldwide.org.uk
See our website: https://wecareworldwide.org.uk/
---
Isara Elephant Foundation, Thailand (posted 6th September) Volunteer Coordinator/Support Staff

Volunteer Coordinator/Support Staff - Elephant Welfare Project Thailand

We are a not-for-profit in Australia & Thailand. We are working to improve the lives of captive elephants in Thailand, by providing an alternative for these elephant owners so their elephants don't have to go to work in the city. The elephants will spend their days foraging in hundreds of hectares of natural forest, we will contribute to community development & forest conservation in the area. Occasional desex clinics for strays and village pets. Stay in the stunning mountains of northern Thailand in a Karen hill tribe, and immerse yourself in this unique way of life.

Must haves:
First Aid training
Experience volunteering
Excellent oral and written communication skills
Good level of fitness
Able to commit to at least 6 months, but the longer the better.
Ability to work outdoors, and go on hikes with volunteers in all weather conditions, including cold/wet weather
An interest in and commitment to improving elephant welfare, conservation, teaching or community development
Commitment, drive and enthusiasm to develop yourself and motivate others, enjoy connecting with people and building relationships
You are creative and enjoy developing and implementing new initiatives and unique ways to improve the operations of the project
Very flexible and have the ability to adapt to change as we are a new project
Advantageous:

Although helpful, elephant experience is not essential, we NEED flexibility and the ability to adapt to change as we are a new project.
Experience supervising employees or volunteers
An understanding of Thai or Karen culture, and being able to respect the very different way of life in the village
What you will do:
Daily operations of the project
Lead and motivate volunteers on site
Give a thorough & welcoming volunteer orientation
Maintains, prepares, and assigns on-site volunteer housing
Coordinating daily activities with the Karen staff
Supervising volunteers in the field and community, teaching English classes as needed
Keeping records and photos of project work
Works closely with the mahouts and tour guides to ensure the safety of volunteers around the elephants, that protocols are followed and high standards of animal care are maintained
Work with the project director to actively promote the volunteer program and encourage volunteering through social media.
Respond to volunteers' concerns and promptly addresses any concern or conflicts.
Stock control and order placement for volunteer provisions.
Benefits:
Explore Chiang Mai on your days off
Visa costs
Basic rural accommodation on-site.
All meals on-site are provided.
Flexible holiday options
Cover Letter & CV to 77ingram@gmail.com
See our website: http://isaraelephant.org/index.html

---
Crown Veterinary Services Pvt Ltd, Mumbai, India (posted 25th August)
Crown Vet is one of India's fastest growing veterinary care companies, established in 2016 to bring the next generation of veterinary care to India. Our team is young, dynamic and led by motivated vets and support staff (both Indian and expats) who want to provide the best quality patient care experience for our pet owners.
Crown vet is seeking veterinary nurses to work out of its practices in Mumbai, Pune, New Delhi. The role will entail a flair for training specifically in the areas of hospitalisation and In-patient care. to young junior veterinarians and vet techs in nursing skills He/She would train the staff in skills such as animal handling, IV fluids, blood draws, taking TPRs, giving medications, monitoring critical patients, and possibly providing basic CPR.
We are looking for nurses who are keen for 12 months contracts with an opportunity to extend further. This exciting opportunity awaits an enthusiastic nurse who also has a passion for training. We appreciate the value that a confident, passionate nurse brings to us and the salary packages will reflect the same.
For more information on Crown Vet please visit www.crown.vet or
To apply for this exceptional opportunity please email your cv to hr@crown.vet
---
Island Veterinary Services, Grand Cayman, Caribbean (posted 25th August)
ISLAND VETERINARY SERVICES
Is seeking a
Veterinary Nurse
Island Veterinary Services is located in Grand Cayman in the Caribbean.
We are looking for an honest, hardworking, self motivated and compassionate individual who loves animals and is a good team player.
Minimum of 5 years' experience is preferred.
Must enjoy working with animals and have the ability to comfort, handle and restrain large and small pets.
Communication skills, willingness to do any job asked and a strong work ethic is a must
Job Summary:
Assisting Veterinarians with routine patients' appointments, IV catheter placements, anesthesia monitoring, assisting with surgery and dental procedures, perform digital x-rays, ICU monitoring, laboratory procedures, client communication, dispensing medication, inventory, operation and maintenance of equipment, daily treatment of hospitalized patients, and training of less experienced staff are a few of the main daily duties expected.
Knowledge, Skills and Abilities:
Diploma in Veterinary Nursing.
Excellent communication and customer service skills.
Detail-oriented and well-organized.
Understanding of animal behavior and strong clinical skills is a must in order to properly evaluate an animal's condition and provide treatment.
Good Team Player
You must also be willing to learn and follow our procedures regardless of previous clinic experience.
Must treat animals with care and respect and work well with them and co-workers.
Must be willing to work weekends and bank holidays.
Must have good time management skills.
Salary is negotiable with experience, plus all statutory benefits. Please Email resume to islandvetservices@hotmail.com
If you are looking for an opportunity for growth and to work with an amazing team that provides exceptional medical care, apply today!
---
Creston Veterinary Hospital, Creston, BC Canada (posted 22nd August)
Position: RVT
Hospital: Creston Veterinary Hospital
Location: Creston, British Columbia         
Job Type: Part-time or Full-time

Description:
Thrive as a Mixed Animal RVT at Creston Veterinary Hospital!

Driven by a strong community service philosophy and a commitment to providing a respectful, inclusive, and diverse environment, we've been an integral hub for veterinary care in the Kootenays for nearly 50 years. So, if you're looking for an opportunity to experience the continued legacy of Dr. Dave Perrin, author of the "Adventures of a Country Vet" book series, this is it!

Adhering to a high standard in ethical and compassionate medicine, our facility is fully equipped with an in-house laboratory and pharmacy, digital radiology (including a dental and portable unit), medical-grade laser, ultrasound (in-house and portable), as well as a full array of large and small animal surgical equipment.

We challenge you to practice your interpersonal, technical, and surgical skills; be prepared to immediately impact the health and well-being of the local animals and our community. We serve six major dairies in the Creston Valley for routine herd health, as well as equine and hobby farms, and a large variety of small animal species. Additionally, we are nestled between the steep scarps of the Selkirk and Purcell mountains and are anchored to the southern arm of Kootenay Lake by the Frog Bear Conservation Area. The proximity to this corridor makes for exceptional wildlife viewing and a diverse caseload. Enjoy everything the Kootenays offers; thriving arts, culture, and outdoor adventure experiences, knowing that team members' workload is shared evenly by maintaining a rotating schedule. Our team is committed to a positive environment with a strong focus on learning and professional growth. We offer exceptional mentorship and a generous CE allowance; thus, we encourage new graduates to apply!
Key Duties & Responsibilities:
Communicate in a compassionate and professional manner with clients and fellow veterinary care team members using efficient oral and written communication skills.
Administer and analyze diagnostic tests (hematology, clinical chemistry, cytology, urinalysis, etc.) utilizing appropriate equipment and techniques.
Assist Veterinarian with surgical and therapeutic procedures. Utilize gold-standard patient care techniques, ensuring operating room environment complies with all aseptic standards and protocols.
Administer and monitor anesthesia and analgesia in accordance with the veterinary scope of practice and provincial laws governing the RVT profession.
Provide excellent veterinary nursing care in a professional and ethical manner through the synthesis of veterinary theory, principles and concepts (including Fear Free techniques) within the scope of regulations dictated by the provincial governing laws of the profession.
Document and maintain accurate veterinary medical records, following regulated procedures and standards.
Operate and maintain state-of-the-art veterinary medical equipment, following health and safety regulations in accordance with veterinary profession standards.
Execute and evaluate quality diagnostic images utilizing knowledge of theory, principles and concepts.
Perform dental procedures in compliance with professional veterinary industry standards, employing an in-depth knowledge of dental structures, conditions and lesions, causes and stages of diseases.
Manage multiple priorities simultaneously in a fast-paced environment.
Maintain an appropriate inventory of all medical supplies as determined by veterinary office inventory control procedures.
Maintain and support a collaborative work environment and assist other staff members as required.
Total Compensation:
Our clinic values our RVTs, and we prove it by supporting your personal, financial, and professional growth through:
Continuing Education (CE)
A Competitive Wage Rate
A Comprehensive Health Benefits Package (Medical, Dental, & Vision premiums paid by clinic)
Professional Services Coverage (chiropractor, massage therapist, physiotherapist, acupuncturist and more)
Employee Assistance Program
Paid Licensing & Membership Dues
Paid Vacation time
Paid Sick & Personal Days
Generous Veterinary Discounts (75% off services for your own pets, and an extended family and friends discount)
Uniform Allowance
Signing Bonus to help with moving expenses can be arranged for out-of-town candidates
If you are looking for a progressive environment where each individual is heard and recognized for their unique contributions, we'd love to talk.
Contact Rochelle at careers@crestonvet.com to arrange a conversation to learn more.
Visit our website at: www.crestonvet.ca.
---
Vietnam Animal Aid and Rescue, Quang Nam, Vietnam (posted 2nd August)
About Vietnam Animal Aid
Vietnam Animal Aid is a vegan animal rights organization that has a rescue shelter and vegan farm animal sanctuary in Hoi An, Vietnam. We are part of a growing global, non-speciesist animal rights movement that works to protect all sentient beings. Our mission is to end the suffering of all species through mass sterilization/vaccination, education, and improving veterinary care across Vietnam. We advocate for a fully vegan lifestyle and for the abolition of all animal use and exploitation. For more information, please visit our website: https://www.vnanimalaid.org/ and follow us on our social media channels.
Job Role: Animal Shelter Manager and Vet Tech/Nurse
VAAR is seeking a dedicated, highly-organized, experienced, and compassionate Shelter Manager and Vet Tech/Nurse to oversee the daily operations of our sanctuary and help the organization expand into projects that will prevent animal suffering in central Vietnam.
The Manager will be working alongside the sanctuary's Founder and Director to understand the intricate challenges and systemic solutions to preventing animal suffering.
Taking care of animals is much more than feeding them. A clean shelter is essential to ensuring the health of the animals, and as the Founder ran their own nonprofit veterinary clinic for several years, they will train you on how to maintain clinic standards.
When we have enough funding, we will re-start our mobile vet clinic for medical animal emergencies with local poverty-stricken families, as well as vaccination and sterilization community projects.
Job Description:
Shelter animal management

Meeting daily medical needs, enrichment, nutrition, and exercise

Shelter facility management

Daily cleaning, maintenance, shopping, and DIY/gardening
Oversee the rest of the shelter staff

Daily administration

Precise record-keeping, daily financials, and HR management
Maintaining records for medications, injuries, illnesses, and veterinary trips

Team management

Recruitment for staff and volunteers as required
Management of shelter assistants

Use of skills

Using your skills outside of shelter management (like photography,  copywriting, media, DIY, or graphic design) to help develop the organization.

Veterinary visits to international clinic in Danang as needed
Additional Responsibilities
Organisation Development

Supporting the directors in the development of the organization to include running outreach programs, assisting with mass sterilization projects, and promoting of animal rights

Social media, marketing, and fundraising

To assist the DOO in gaining relevant content for our online channels, posting on social media platforms, and generating funds.
Job Requirements and Benefits:
5 working days per week / 2 days off
6 to 8 working hours per day
Offsite accommodation stipend up to 3 million VND
21 days annual paid holiday
$450 USD per month (10.5 million VND) with possibility of pay increase after 3 month training period (while this is law for US standards, we also have an extremely low cost of living as well as significantly less funding than US organizations).
Required:
Experience with farmed or companion animals, in a professional setting - sanctuary, shelter, or clinic
Self-motivated and able to motivate a team, having an excellent work ethic, commitment, ability to problem solve, and take initiative and responsibility
MUST commit to 6 months minimum
MUST be able to ride a scooter/motorcycle or learn how to
MUST be able to use a computer: Google Drive, Docs, Sheets
MUST be interested in working with all animal species as we have 5 different animal species at our sanctuary: dogs, cats, hedgehogs, pigs, chickens
MUST NOT be looking to rescue animals at the moment
Work references required
Preferred:
2 or 4-year degree in an animal-based qualification, veterinary nursing qualification ideal
Experience living and working in a low resource developing country, with strength in creatively solving problems in a place lacking the rule of law, without international veterinarians, and without many materials and financial needs
Experience working within the charity sector and/or experience in fundraising
Experience using charitable social media channels or has marked achievements in their own personal channels/blogs
Vegan, an understanding of animal rights principles including the abolitionist approach
To apply, please email info@vnanimalaid.org  with CV and cover letter.
---
Bermuda Veterinary Services, Paget, Bermuda (posted 11th July)
Registered Veterinary Nurse role in Bermuda
We are a companion animal clinic located in Bermuda and we are looking for a Registered Veterinary Nurse to join the Practice. We started the Practice in January 2015 and since then it has grown year on year to the point where we require additional staff to join us.
We are seeking an enthusiastic team member who loves animals. Our team is very committed to each patient and we strive to provide the best, personalised medical care and service.
Bermuda is a small island in the middle of the Atlantic Ocean, about 780 miles off the East coast of the USA. Our clinic is located in Paget, close to the capital city of Hamilton with easy access to all services you would need. We are a fully equipped clinic with state-of the art equipment. We have invested in high tech diagnostic equipment to provide our team with the opportunity to continue to develop their skills and knowledge in small animal care.
You'll be a fun and energizing person to be around who can see the positive side of life, even when things get stressful - as they inevitably do when you work in the veterinary medicine field. Our practice values are important, so we are looking for people who share them. They are trust, honesty, loyalty, integrity, quality, effort, and fairness.
You'll absolutely have a sense of adventure (and fun). Bermuda has much to explore and is an expat's paradise location.
In a hospital like ours, there is support, but we've noticed that the people who do best have the following qualities:
They are driven - veterinary medicine is their calling.
Effort focused - they get stuck in and are not mentally crippled by risk or errors. They learn.
Empathy - they can connect with and understand their fellow humans!
Capable - they have the basic skills upon which to build.
Team players - they prioritise the greater good.
About the job
A day in the life of a veterinary nurse at our hospital is very varied, as you'd expect. Your day will be split between consulting and surgery. We tend to do our surgery in the morning and get things done by early afternoon. We also have consulting hours throughout the day.
The ideal candidate for our RVN position will be experienced in small animal handling and anesthesia and have a good working knowledge of using medical equipment. You will be involved in inpatient care, lab work and nursing consultations, inventory checks of supplies, assisting during soft tissue & orthopedic surgery, monitoring of anesthesia during surgeries and dentals, organization of the surgery, supplies and equipment.
Typical responsibilities will include assisting our Veterinarians with:
Routine consults
Inpatient medicine
Surgical procedures
Managing critical care patients
Dentistry
24-hour hospital care
OOH patient calls
We do see emergency cases so if you like ECC then this is a role you will enjoy. Don't be put off though if you need support for these cases. As long as you are willing to learn, we'll support you in further developing these skills.
About Bermuda
Bermuda is a fantastic place to live and work, with no pollution, a cosmopolitan outlook and year-round sunshine. It is ideally situated with Europe, North America and the Caribbean only a few hours away. We live in a community with a melting pot of cultures and foods, stunning beaches and excellent recreational pursuits. Bermuda's approach to the pandemic has ensured high levels of safety whilst allowing relative normality.
We offer:
Generous and competitive compensation package based on your experience
Low tax rate jurisdiction
Full time position with an OOH on call rota
Motivating CPD allowance
Beautiful surroundings and temperate climate environment year round
If you are interested in being considered for our role, please apply in writing by sending a copy of Resume and a covering letter outlining your suitability for the role to Director@bermudavets.bm
See our website www.bermudavets.bm
---
Dr Nonie Coutts Veterinary Surgery, Bahrain (posted 16th June)
QVN Vacancy in Bahrain

Qualified Veterinary Nurse, 2+years' experience for full-time role in sunny Bahrain, Middle East! Bahrain is a modern and welcoming country with excellent restaurants, hotels, clubs, shops and a friendly community. It has excellent connections to the rest of the world, and so is a great travel hub. It is extremely safe and consistently features high up in surveys on Expatriate satisfaction with overseas postings.

We are a small animal & exotics practice which has been established in Bahrain for over 40 years, and we work to RCVS standards. We're a great team to work with, 4 vets (UK, French, Australian), strong nursing and auxiliary team, 4 receptionists.

The available position would suit someone looking for a new challenge in a different environment with a varied caseload.

A generous tax-free salary, CPD allowance, 1 month vacation per year & return economy flights to home country annually. We pay for residence visa/work permits as well as contribute to private medical insurance.

We also supply a fully furnished airconditioned apartment close to the Practice.

We require a qualified, experienced and confident person who is competent in all fields of nursing; Surgery, Anaesthesia, Nurse Clinics, Basic Lab skills, exceptional inpatient care, good client communication skills.

Due to considerable Visa/Registration/Accommodation and Travel costs, we prefer a commitment of 2 years to the role however we are open to discussion.

Please email me directly (Practice Manager) sarah@noniecoutts.com or at nonie.coutts@gmail.com  and have a look at our Practice on FB or IG or on our web site at https://www.noniecoutts.com

---
Petz Alliance, Singapore (posted 8th June)
Petz Alliance group is a group consisting of 4 established veterinary clinics in Singapore. All our 4 clinics are established with years of experience treating and taking care of companion animal. We have a good working culture that is dedicated to improving the lives of our patients and supporting our clients in achieving the same goal. We are located strategically in the western, northern, central and eastern part of Singapore. All clinics are easily accessible by public transport.
All our clinics are fully equipped with in-house diagnostic lab (IDEXX, Abaxis and Bio-note), PCR machine, ultrasonography, Digital X-ray, Slit Lamp, dental equipment, Karl Storz Endoscopy, Covidien electrocautery, Doppler blood pressure machine, PetMap blood pressure measuring machine, full suite of in-trauma orthopaedic equipment, modern consultation rooms and clean sterile surgery theatres. We also offer K-Laser therapy, acupuncture, and TCM medications.
Interest applicants with relevant qualifications are welcome to send your resume to petzalliancesg@outlook.com
Veterinary Technician/Nurse requirements

Meticulous team-player who aspires to provide excellent patient care through assisting our vet surgeons in surgeries and treatments

General upkeep on the cleanliness and hygiene of our hospital

Preferably possessing a Bachelor/Diploma in Veterinary Technology

Able to work weekends as rostered

Only Singaporeans and Permanent Residents may apply
Veterinary Receptionist requirements

Proficient in English and a second language

Ability to multi-task and work under pressure

Possess excellent interpersonal skills

Able to work weekends
---
Two Feet Four Paws Veterinary Clinic, Dubai (posted 1st June)
We are looking for our next awesome QVN to join our dynamic expat team.
We are a family-run small animal clinic in sunny Dubai that includes approx 25% exotic/zoo work as well (no camels though😛🐪).
6 vets, 4RVNs, 2SVNs, 1 PM, 2 Vet Nursing Assistants & 4 Receptionists.
You get to utilize ALL of your Nursing skills and salary is TAX FREE. Your residency visa costs and private medical insurance are paid for by the clinic. CPD encouraged & allowance offered.
Dubai offers year round warm weather and a vibrant, sporty expat lifestyle.
We are seeking an awesome nurse who holds a VET NURSING qualification and 2+ years experienced with all aspects of small animal surgical nursing, medicine, nursing consults and maintaining a well run and organised treatment room. A self starter who strives for a very high standard of patient care & enjoys a fast paced team environment. Exotics experience is an advantage, but training will be delivered to the right candidate.
Rolling rota of 5 days per week with paid lunch break & 1:3 weekend rota, with 2 days off in lieu, 23 working days holiday per year. No OOH!
To discuss the position, please email our Practice Manager, Belle belle@2feet4paws.ae or have a look at our website
www.2feet4paws.ae
You can also check us out on Instagram

or FB

---
Te Are Manu, Cook Islands (posted 27th May) Volunteer Vet Nurses - Christmas/New Year Leave Cover
Gandhi said "the greatness of a nation can be judged by the way its animals are treated".  We know the Cook Islands is a great nation.  Are you a vet who wants to help us prove it?
Do you want to help our local animals and enjoy Christmas in paradise?
We need a vet (preferably two) to cover for annual leave over the Christmas – New Year period.  Ideally, you would be able to spend a week or so with us prior to get the lie of the land.
Your volunteer stint will expose you to a varied caseload. Previous volunteers have said Te Are Manu is a wonderful place for clinical professional development.
Our services include seeing patients for skin conditions, road traffic accidents, dog bite and other wounds, fish poisoning and a high volume of spey and neuter surgeries.
Please click here to see photos!

You will also get to explore the beautiful place that we call home.
We arrange all visa requirements for entry into the Cook Islands.
We will greet you at the airport and make sure you get settled into our volunteer house, just a few minutes away from the clinic and on a stunning beach - great for swimming, snorkelling and relaxing.
For more information or to apply for a volunteer placement:
Contact - Michael Baer volunteer@tearemanu.com
See https://www.tearemanu.com/volunteer
---
Umm Suqeim Veterinary Centre, Dubai (posted 24th May)
Come and work in the best 24 hour hospital in Dubai.
We have always recognised the essential contribution of our talented nurses to the welfare, care and outcome of our patients. With a salary of circa 57K pa, plus loading, extras, end of service benefits and no tax, your actual take home is so much more! This is your chance to get ahead, live in a holiday destination and practice the best medicine you have ever dreamed of.
Dubai is an amazing place to live and play, a top lifestyle and a hub for easy travel. We performed brilliantly in Covid as one of the first countries to have the highest voluntary vaccination rate, easy movement and limited restrictions that allowed businesses and people to continue through the pandemic and prosper.
Professionally you will learn and grow in leaps and bounds. If you are interested in complicated surgical procedures and anaesthetics, diagnostic imaging (radiology, dental radiology, CT), intensive hospital care and emergency medicine then this is the position you have been looking for. With no referral centres we do it all to an extremely high level, and you experience so much more than you would in a GP clinic. As a 24 hour hospital, with a wealth of qualified nurses, vets, receptionists and nurse assistants, cleaners and pharmacists, you have a chance to work in a great team and devote yourself to actual hands-on nursing.
We work a 40 hour week of varying shifts, and 12 hour night shifts of week on week off which can allow you to have loads of time off (some of our nurses end up with 10 - 18 weeks off per year) allowing travel, study or just extended beach time! We work in a friendly multi-cultural tolerant environment.
You ideally will have worked in a busy environment with a good exposure to intensive hospital and surgical cases. A hunger to learn and know more about cases is essential, and you should have a good grounding in both medical and surgical nursing. Excellent communication skills are required for both collegial interaction with our team members and empathetic care and understanding with clients. You should be proficient in surgical nursing, anaesthesia, dental procedures and taking care of hospitalised patients. Ideally, a good knowledge of medicines and competence in radiology would be helpful.
We value and nurture our relationships - within the hospital and with our patients.
We have a loyal team and a client base - we respect and remember the helping hands.
We set our standards high and strive every day to live up to them.
We push our boundaries for learning and education.
We get the job done.
We save animals. That's what we do.
If you want to save animals, with a top-class team in an extraordinary environment speak to us.
info@usvetcentre.com
---
Creature Comforts Veterinary Group, Hong Kong (posted 23rd May) Deputy Nurse Manager
DEPUTY NURSE MANAGER
If you are looking for a role where you can provide love and care for animals while developing an exciting and rewarding career, then this could be the place for you!
ROLE RESPONSIBILITIES
Provide leadership, guidance and support to nursing team
Help with new staff inductions, training of nurses and goal settings
Implement procedures and systems to improve productivity and quality
REQUIREMENTS
Min. 5 years of experience in a busy hospital and managing clinic staff
Confidence in all aspects of nursing (Surgery, Consult and Hospital)
Must be willing to work night shifts
Must be a Registered Nurse
WHAT WE OFFER
Competitive Salary Package
5-day work week
Generous leave; including 17 days public holiday, marriage and PETernity leave
CPD Allowance
Growth opportunities & career development
Positive work environment & focus on wellness, with chill-out lounge, Netflix and fully stocked healthy snack bar.
Lots of engagement team events - including staff of the month massages!
To get an idea of our working environment please review our company video

:
You are invited to submit your application with latest CV (PDF format) by email to Jamie.Davies@creaturecomforts.com.hk
All information provided by applicants will be treated in strict confidence and used for recruitment purpose only. All personal data of unsuccessful applicants will be retained for 24 months for future recruitment purpose and will then be destroyed.
---
Broadreach, Costa Rica, Central America (posted 12th May) Summer School Veterinary Instructor
Costa Rica: Veterinary Experience
Job Description
Lead high school students as they embark on a veterinary medicine-themed program in Costa Rica! Students earn college credit, participate in lectures, discussions, fieldwork, and lab training, as well as activities that build leadership and teamwork.
Broadreach instructors are provided with all the materials, lectures, supplements, and activities to lead the course. They live and travel with the group through the program and must act as energetic and empathetic role models. In addition to teaching, instructors work with a co-lead to help manage health and safety, maintain a positive attitude through challenging circumstances, lead games, participate in
service-learning activities, teach, develop students' personal growth, facilitate inclusive group dynamics and demonstrate respectful travel.
Broadreach Adventures are fun, rewarding, and demanding. Each course is approximately three weeks long and is mentally and physically challenging. Instructors also attend a week-long instructor training in Raleigh, NC. Our most successful instructors are positive, flexible, team players who are able to create a fun, cohesive, and supportive community.
Groups typically have 8 – 12 students and two Broadreach Instructors. Contracts range from three to eight weeks from early June through mid-August. If you're looking for an amazingly rewarding veterinary summer job, submit an application!
Qualifications for our veterinary summer jobs
Completed a minimum of 2 years of graduate-level veterinary school or hold a master's degree in animal science/related field of study.
Ability to teach a college level science course using experiential education methodologies, hands-on activities and demonstrations, including but not limited to pre-op and post-op procedures. All curriculum materials are provided.
Experience facilitating a group of young adults and positive group dynamics.
A passion for mentoring and inspiring students.
Physically fit and able to participate in adventure activities such as hiking, rafting, etc.
Strong organizational and multitasking skills to help manage program expenses, a budget, student documents and logistics.
Demonstrated success working on diverse teams with a collaborative mindset.
Great communication skills.
International travel experience preferred.
Able to attend Broadreach instructor training June 3-11, 2022.
Availability from early June to mid-August preferred. One session contracts will be considered:

First session: June 18 - July 11, 2022
Second session: July 13 - August 5, 2022
Visit us and apply at https://www.gobroadreach.com/jobs/veterinary-summer-jobs
Send any questions to vpitler@gobroadreach.com.
---
Tai Wai Small Animal and Exotic Hospital, Shatin, Hong Kong (posted 22nd April)
***VETERINARY NURSING POSITION!!***

Are you looking for a new challenge in nursing and lower tax rate? We are looking for experienced, passionate and motivated veterinary nurses to come work the day shift in a 24-hour small animal and exotic hospital.
Hong Kong is a vibrant Asian city; it is easy to get around and there is so much to do: a great night life, fabulous food, local culture, arts, beaches and beautiful natural countryside. Hong Kong is a safe city in the world to live and easy to get around.
We are looking for a qualified veterinary nurse to join our dynamic team. We see a wide range of species within our hospital; these include dogs, cats, rabbits, terrapins, tortoises, birds, chinchillas, guinea pigs, lizards and even the odd goat or pig. The ideal candidate should be highly motivated, enthusiastic, fun and have a positive personality. It is an ideal opportunity to work with highly experienced and exotic certified veterinary staff. Our facilities include:
Dedicated wards: cats, dogs, small mammals (cold ward) and exotics (hot ward), ICU (separate exotic and cat/dog areas) and isolation kennels.
Advanced diagnostic imaging including on-site CT.
Numerous flexible and rigid endoscopes used for: cat and dog standard endoscopy, laparoscopic surgeries, rodent dentals, chelonian cystoscopy and cloacoscopy and avian endoscopy.
We run EzyVet, Cubex and SmartFlow - an integrated management system for all our patients.
Job requirements:
Be able to provide a high level of nursing care in our busy hospital and a high level of surgical and anaesthetic support in surgery.
Experience in exotics is advantageous but not essential: however, an interest to learn and work with exotic species is vital as this constitutes 50% of our work load.
Minimum qualifications required for the position is either AIRC Cert IV, UK registered VN or equivalent.
Willingness to undertake the Advanced Diploma in Exotic Veterinary Nursing from the UK.
Visa and work permits will be supported, financial help given for relocation and accommodation provided for the first month. CPD is supported and actively encouraged.
The equivalent of 1-month annual leave and 13 days' public holiday provided. We offer a higher salary than UK levels.
Please take a look at our website for more information on our fantastic facilities at www.taiwaiexotic.com
If you are interested please send a letter of application indicating why you would like to come and work with us along with your CV to vetnurse@taiwaiexotic.com.
---
SPCA clinic and Outreach clinic, Suva Fiji Islands (posted 20th April) Volunteer Vet and Nurses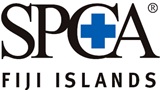 Volunteers Vets and Nurses
SMALL ANIMAL (SHELTER and CLINIC)
SUVA, FIJI ISLANDS
Join us as a volunteer in the breathtaking Fiji Islands!
COME AND MEET THE FRIENDLIEST PEOPLE ON EARTH!
SPCA Fiji Islands is an animal shelter and veterinary clinic based in the capital city of Suva. The mission of the SPCA Fiji Islands is to improve the welfare of animals in and around Fiji. We do this by focusing on providing affordable health care for domestic pets and working to address the issue of stray cats and dogs through intake of stray and unwanted animals into the shelter that are then treated, desexed and rehomed. We are recruiting volunteer vets for outreach programs.
We have opportunities for passionate veterinary surgeons and nurses to assist at our regional outreach neuter clinics throughout 2022 and beyond.   SPCA offers veterinarians and nurses real-world experiences working with diverse cases in city and rural settings across the Fiji Islands.
With years of experience working in Fiji and abroad, veterinarian Dr Jo Olver will be available to provide support and mentorship during your volunteer experience. We have a team of Fijian vet nurses and interns delivering a broad range of veterinary services to both shelter animals and local pet owners in a basic facility for examinations, radiography and surgery.
Join us for a couple of weeks or stay up to three months as a volunteer.
SPCA will organize permits for volunteers and provide you with accommodation close to the center of Suva. You will be welcomed at the airport the Fijian way. Afterward, you will be settled into your accommodation and briefed on your role at the SPCA.
Worried about CoVID-19?  Fiji has one of the highest vaccination rates in the world and is welcoming, fully vaccinated veterinary professionals to its shores.
Please contact clncmngr@gmail.com in Suva, Fiji for more information and to get a copy of our volunteer information package.
🌍 Where: Suva, Fiji Islands
📅 When: March 2022 onwards
🐕 What: SPCA clinic and outreach clinic
❤ Why: To help improve the welfare of Fiji's animals
👩 How: With the help of people like YOU!
---
Te Are Manu, Cook Islands (posted 19th April) Volunteers
Gandhi said "the greatness of a nation can be judged by the way its animals are treated".  We know the Cook Islands is a great nation.  Are you a vet or vet nurse who wants to help us prove it?
Te Are Manu is a charity clinic, and relies on the generosity of volunteers from all over the world to provide quality veterinary care to the animals of Rarotonga and Aitutaki (and covering the Cook Islands).
Do you want to help our local animals and enjoy a stay in paradise?
Your volunteer stint will expose you to a varied caseload. Previous volunteers have said Te Are Manu is a wonderful place for clinical professional development.
Our services include seeing patients for skin conditions, road traffic accidents, dog bite and other wounds, fish poisoning and a high volume of spey and neuter surgeries.
You will also get to explore the beautiful place that we call home.
Please click here to see photos!

Ideally we would like volunteers who can stay for 4-6 weeks but please contact us if you can only stay for a shorter period! We willl do what we can to accommodate that. At the moment we are trying to source vets from 13th January 2022 onwards, when our border with New Zealand reopens. We hope that the border restrictions will ease as the year goes on. You will need to be vaccinated (two doses) and have a negative Covid test prior to travel.
We arrange all visa requirements for entry into the Cook Islands.
We will greet you at the airport and make sure you get settled in to our beautiful volunteer house just a few minutes away from the clinic and on a stunning beach - great for swimming, snorkeling and relaxing.
.For more information or to apply for a volunteer placement:
Contact - Michael Baer volunteer@tearemanu.com
See https://www.tearemanu.com/volunteer
---
Santisook Animal Rescue, Chiang Mai, Thailand (posted 19th April) Volunteers Veterinary Nurses / Technicians / General


VET NURSES, VET TECHS, GENERAL VOLUNTEER
Santisook is Thai run, non-profit organization committed to serving a lot of dogs and cats living in Chiang Mai area. We run a dog shelter and a cat shelter, re-homing hundreds of animals annually, provide emergency care to strays, work with local monks in helping their resident temple dogs, provide TNR services for local government and local caretakers who feed the strays, and offer subsidized sterilizations for the dogs and cats of the very poor.
We are in need of Vet nurses all year round. Vet nurses and techs help at the shelter for treatment of 500+ shelter dogs and cats, emergency care for strays, TNR, and assisting Thai vets with the treatment of animals owned by the very poor.
Vet nurses and techs who can commit to one month stay will be considered for free accommodation depending on availability.
Vet students and general volunteers are welcome to apply. A minimum of one week is required. Volunteers are based out of our cat shelter in the town of Doi Saket, outside of Chiang Mai city. No fee to volunteer. Onsite accommodation available.
Chiang Mai has a rich culture of Thailand and if you are into learning /improving your skills on spay and neuter, or learning the culture, or adventure and wanting to help the animals at the same time, please check our website santisookdogsandcats.org or email us at santisookdogsandcats@gmail.com
With the recent pandemic, Covid-19, we will abide with the rules of Thailand authorities regarding any visitors. We are still open for any bookings in the near future but please visit the website https://www.tourismthailand.org/ for any sudden announcement.
---
Nurses Available
---
Louise Halsey, Worldwide Locations (posted 11th July) UK Qualified RVN
I am a Registered Veterinary Nurse from the West Midlands in Birmingham, United Kingdom. I've worked in the Veterinary industry for 17 years and have been a Qualified Veterinary Nurse for 6 years. Working in a range of Veterinary environments has helped make me the Nurse I am today, which include working for a busy referral centre and also for a large animal charity situated in the Midlands. I have also spent many years in general practice figuring out my key areas and learning and putting into practice new skills. After qualifying I went on to gain my ISVPS Nurses Certificate in Anaesthesia as I have a keen interest in this area and absolutely love Anaesthesia. I would absolutely love to use my nursing skills and work abroad as travel is a huge part of who I am and I love exploring the world.
I love having a great team around me who I can bounce off and pride myself in being able to work well independently and as part of a close knit team.
I have previously back packed around Sri Lanka, Vietnam and Cambodia and am keen to get back out into the wide world again, meet new people and challenge myself.
Please feel free to email me if you require any further details; louiseelizabethhalsey@hotmail.com
---
Kookaburra Veterinary Employment reserves the right to edit or omit any advertisement at our discretion. We take no responsibility for the accuracy of any advertisement shown and will not be liable for any damages of any kind arising under any circumstances.