Vet Nurses and other support staff
Nursing Positions Available in Veterinary Clinics - SA and Tasmania
---
Hobart Community Veterinary Hospital, Lenah Valley, North-West Hobart, TAS (posted 6th December)
Veterinary Nurse
Job No: HCVC6
Location: Lenah Valley
Join us and make a difference!
At Hobart Community Veterinary Hospital, we focus on reducing euthanasia rates and helping less fortunate animals receive the veterinary attention they deserve.
Experienced Veterinary Nurses Needed
Are you looking for a rewarding career? We are currently looking for a casual Veterinary Nurse to join our fast paced Hobart Community Vet Hospital.
You'll be working within a team of highly skilled and passionate veterinary professionals. This casual position requires weekday availability. If you are passionate about making a direct impact in animal welfare, we'd love to talk to you.
Key Responsibilities
Consult Support: Support veterinarians with routine examinations and consultations
Organisation Pro: Prepare and implement surgery schedules
Client Support: Provide veterinary nursing care and grief support to clients
Nursing Support: Assist in radiography, surgical procedures, monitor patient anesthesia and post-operative procedures. Inhouse and external pathology procedures. Prepare medications as required.
Inpatient Care: Nurse hospitalised animals, monitor clinical signs and communicate with owners
Community Advocate: Demonstrate knowledge, understanding, and empathy for community animal health and welfare issues.
What are the minimum requirements for this position?

Certificate IV in Veterinary Nursing or recognised equivalent

Minimum of 2+ years' vet nursing experience

Excellent animal handling skills

Experience in a busy, fast-paced work environment

Good computer literacy, including Microsoft Office Suite

Previous experience in a shelter/rescue environment will be highly regarded
To be successful in this role, you will have:

Excellent Customer Service Skills

Strong Interpersonal and Communication Skills

Ability to manage your own time effectively and be respectful of the time of others

Strong attention to detail within deadlines

Versatility, flexibility and positivity
Who are we?
Our hospital has state of the art equipment such as digital X-ray, ultrasound, dental rads and much more.
We are situated in the quiet, affluent suburb of Lenah Valley, just 10 minutes' drive from the city centre surrounded by tree-covered hills with views of Mt Wellington. We are open Tuesday to Friday and refer all after-hours work to a nearby emergency clinic which affords us an excellent work-life balance.
Why should you join us?
At Hobart Community Veterinary Hospital we offer competitive pay and benefits, including access to an independent Employee Assistance Program, retail discounts, vet discounts. Most importantly, every day you'll play an instrumental role in our lifesaving work.
Our mission is to unleash the potential in every team, and we know that teams perform best when they have passion. We are committed to building a culture where everyone has the opportunity to do meaningful work and is recognised for their efforts.
Equity
Diversity and inclusion are the principles guiding how we build our teams, cultivate our leaders and build a culture of belonging where differences are valued.
Hobart Community Veterinary Hospital would like to thank all applicants for applying.
About Us
The Hobart Community Veterinary Hospital has been at the forefront of community veterinary medicine for 10+ years. The hospital is operated under the experienced management of one of Australia's most trusted animal welfare charities and is one of four located in Australia. We are looking for animal-loving professionals to help us continue our lifesaving work!
This unique service makes essential vet care accessible to all pet owners including those previously unable to afford treatment for their pets. Our commitment to keeping pets and people together saves countless animals' lives and avoids many animals having to enter the shelter.
To apply, click here.
---
Launceston Veterinary Clinic, TAS (posted 30th November)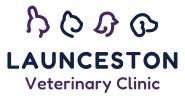 Veterinary Nurse - Casual
Launceston Veterinary Clinic is looking for an experienced vet nurse to join our amazing nursing team!
Launceston Veterinary Clinic is an established veterinary clinic that continues to provide up-to-date, professional and affordable health care. Launceston Veterinary Clinic has a very broad caseload including; companion animals, greyhounds, some wildlife and pocket pets. Our clinic includes ultrasound, digital radiography/endoscopy equipment and we provide on-the-spot assistance for nearly all pet health and medical needs.
An exciting opportunity exists for a Casual Vet Nurse to join our team at Launceston Veterinary Clinic!
Your key responsibilities will include, but are not limited to:
Provide effective support to veterinarians in all aspects of veterinary nursing, including anaesthetic monitoring, animal handling, IV catheter placement and blood collection

Maintain an excellent level of patient care and customer service at all times, treating every patient as if they were your own

Maintain a consistently high level of organisation and cleanliness in the hospital and kennel areas at all times

Assist with reception and administration tasks as required
We are looking for:
A minimum of 1-2 years' experience in Veterinary Nursing with relevant Certificate IV qualifications

Exceptional customer service skills

Excellent written and verbal communication skills

Demonstrated client relationship building skills

A willingness to roll up your sleeves and get involved at all levels, with energy and drive

Effective time management and organisation skills
---
Grange Veterinary Clinic, Coastal North-West Adelaide, SA (posted 28th November)
Veterinary Nurse - Part Time
Grange Veterinary Clinic in Adelaide requires a Permanent Part-Time Vet Nurse to start immediately.
We are a Small Animal Clinic in the Western Suburbs. Our case load is varied including routine consults and surgery ranging from desexing, dental, orthopaedics and soft tissue.
We are open from Monday to Friday 8am - 7pm and Saturdays 9am – 12pm.
We are looking for a vet nurse who is energetic, enjoys interacting with our team and has excellent interpersonal and communication skills.
The person we are seeking must be passionate about nursing and takes pride in doing a good job.
Please forward your resume to: info@grangevetclinic.com.au and address it to the Practice Manager.
For more information, see: https://grangevetclinic.com.au
---
Forbes Street Vets, Devonport TAS (posted 23rd November) Head Vet Nurse
Head Veterinary Nurse (Full-time)

Would you like to lead a nursing team that is supportive, knowledgeable, and dedicated to developing growth and ongoing education?

Forbes Street Vet (FSV) is a well-established small animal practice, located in Devonport, Tasmania.  The practice provides exceptional and professional veterinary care to pets and their owners. We have a strong reputation among a loyal client base for providing high standards of care and treatment, as well as an exceptional client experience.
Tasks & responsibilities 
Work closely with the Senior Veterinarian to coordinate the daily schedule
Supervising and supporting the nursing team
Develop and improve veterinary nursing processes and procedures
Induction, training, and continual development of nursing team
Upholding and maintaining a high level of effective patient care without supervision
Assisting with general and surgical nursing duties
Appraisals and performance management of nursing team
Qualifications & Experience
Veterinary Nurse Certificate IV
Minimum of 5 years nursing experience
A positive outlook and a willingness to be involved in all aspects of the team
Excellent time management and organisational skills
The ability to multi-task, remain calm under pressure and manage a high-volume workload
High attention to detail and the ability to work towards deadline
Great rapport building with both colleagues, clients, and the community
Strong nursing skills covering all aspects of medical and surgical veterinary care
Excellent written and verbal communication skills
Management experience will be highly regarded
Relocation package also on offer.

Please send your resume to by emailing  tracey@forbesstvet.net.au
---
Vet In The Hills, Mount Torrens, Eastern Adelaide Hills, SA (posted 22nd November)
Full time Veterinary Nurse for lovely practice in the Adelaide Hills
Are you looking to concentrate on your nursing skills? Are you looking to join a young and innovative team?
Vet in The Hills are opening in January and are looking for motivated staff who enjoy a diverse caseload which only a country practice can offer!
Located just 30 minutes from the bottom of the Freeway, 20 minutes from Mount Barker, 15 minutes from Hahndorf.
We want to utilise our nurses skills to deliver positive experiences for clients and their pets. There will be a dedicated receptionist from 9-4pm weekdays so while you occasionally may need to help answer the phone, we aim to avoid reception only shifts.
Work life balance is a priority and we aim to have 4 day working week for our staff to ensure they have time for the things outside of work too! NO after hours. We have all the toys - x-ray, ultrasound, surgical suite, 20 minute consultations.
Currently using EZ vet practice management software so knowledge of this is advantageous but not essential.
Experience in vet clinics essential but qualifications are not - we will support people who wish to get their qualifications.
For any questions please email admin@vetinthehills.com.au
---
Greencross Vets, South Australia (posted 16th November)

Multi Site Vet Nurse - Greencross South Australia
Full-time
Our 9 clinics in South Australia are able to offer a wide diversity of nursing opportunities. Fast-paced, family-oriented clinics with many long-term clients. All clinics implement a fear free environment for our patients.
This is the perfect opportunity for a Veterinary Nurse who loves a challenge, no day will be the same, but you will always have a supportive team around you and fantastic clients and pets walking through the door.
We are looking forward to welcoming a Vet Nurse who is passionate, committed, and eager to develop their knowledge and skills.
About your new role:

Full-time role working across the SA region

Undertaking general nursing tasks, including pre and post-operative care, animal pathology and emergency and critical care

Performing minor procedures when required

Caring, handling and cleaning all animals

Maintaining the overall hygiene of the practice, including surgical areas and equipment

Reception duties including being the first point of contact for clients, handling client enquiries in person and over the phone, scheduling appointments, managing client accounts, admitting and discharging patients
About your skills and your experience:

Certificate IV in Veterinary Nursing

2+ years of experience

Calm and friendly attitude

Excellent animal handling skills

An extensive knowledge and understanding of veterinary nursing procedures

Good organisational, communication and customer service skills

Flexible and adaptable within a team environment
Knowledge of RX Works ideal but not essential
Sound like your next challenge? Click here to apply Today!
---
Greencross Vets Noarlunga, Adelaide South SA (posted 13th November)

We are looking for an experienced Vet Nurse to join us in providing the positive experience and gold standard of care we are known for. This is a great opportunity to expand your skills with endless opportunities for professional development.
The team at Greencross Noarlunga strive to deliver consistently outstanding pet care services to their long-term clients. They are an exceptionally well performing team, able to utilise each other's skills and expertise to overcome difficult cases.
Our clinic is co-located within an already existing Petbarn retail store, creating a network of highly engaged and committed pet owners being referred to our clinic. As a recently opened clinic, Greencross Noarlunga is fully equipped, allowing you to serve your clients to the best of your ability.
Our well-equipped surgical theatre, digital x-ray, ultrasound, iM3 Elite Dental suite, Dental x-ray, in house laboratory, ducted oxygen and active gas scavenge and more, will ensure you can offer gold standards of case management.
About your New Job:
Part-time role undertaking general nursing tasks, including pre and post-operative care, animal pathology and emergency and critical care
Performing minor procedures when required
Maintaining the overall hygiene of the practice, including surgical areas and equipment
The skills & experience you will bring:
Certificate IV in Veterinary Nursing with 3+ years of experience
An extensive knowledge and understanding of veterinary nursing procedures
A calm and friendly presence
Experience with RXworks advantageous
Click Here to Apply Today and join the team!
---
The Gardens Vet Clinic, Parafield Gardens, North Adelaide SA (posted 9th November)
The Gardens Vet Clinic is seeking a qualified Certificate IV Vet Nurse for a full-time position to join our growing team.
We require a person who can:
Provide personalised and dedicated care to all clients and patients
Perform all routine nursing tasks
Confident in reception duties, including dealing with clients both in person & over the phone to schedule appointments & answer routine enquiries

Able to competently handle and restrain animals

Deliver high standards of patient care, anaesthetic monitoring, pre and post-operative care

To be able to communicate information to clients around medication & surgical admissions/discharges

Have excellent organisational skills

Be able to work confidently both in a team environment & under their own initiative
What we offer:
Above award wages

Modern purpose built facilities

A friendly team environment led by Dr Brett who has over 30 year experience

No afterhours work required

Flexibility in working hours to help achieve a work life balance

Paid CPD courses

We look after your animals at cost
Please email your application to Michelle Boling at: manager@adelaidemobilevet.com.au
---
Torrens Road Veterinary Clinic, Croydon Park, Northern Adelaide, SA (posted 3rd November)
Torrens Road Croydon Park Veterinary Clinic – Veterinary Nurse Position Available.
We are looking for an experienced, enthusiastic and caring Veterinary Nurse to join our team on a full time basis. A minimum 2 years' experience in the veterinary industry and having attained or currently studying a Certificate IV of Veterinary Nursing or higher is required.
Torrens Road Vet Clinic is proud to be a privately owned and independently run modern, well-equipped practice which is purpose-built and offers our patients well the wide range of facilities expected of today's Veterinary Practice.
We have a clinic culture focused on excellent customer service and care of client's pets, quality surgical / medical care and attention to positive behavior experiences of pets while under our care.
We are a supportive team who encourage each other, provide flexibility and a friendly, enjoyable workplace. We focus more on team performance and building skills and confidence at a clinic level, as such we do not set individual performance goals or reviews. Safety and wellbeing of our staff is a priority above all else.
Our clinic has no scheduled after hours, Sunday or public holiday work to allow for good work life balance with a flexible staff roster.
An alternating roster of Saturday morning work is required.
A successful applicant will possess the following attributes:
Excellent work and team ethics
A passion/enthusiasm for veterinary nursing
An ability and attitude to learn and improve
Show an attention to detail
Great communication skills both with clients and your team
Ability to work independently and also as a team
Align with our clinic culture
If you would be interested in joining our team please submit your application in person or via email to:
Dr Jenny Weston
Torrens Road Croydon Park Veterinary Clinic
234 Torrens Road
Croydon Park SA 5008 Ph. 08 8346 9666
torrensvet@internode.on.net
---
SASH Adelaide, Kent Town, Inner Adelaide, SA (posted 3rd November) Hospital Care Nurse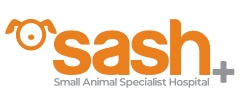 Adelaide Hospital Care Nurse
If you are looking to take the next exciting step in your nursing career, our hospital care team offer an exciting opportunity for you to further develop your nursing skills!
At SASH, we believe the highest standards in veterinary care are achieved when clinical expertise is delivered by compassionate and motivated people in a caring and supportive environment. This is a permanent full-time role but will consider part-time for the right person. Inspired by the special bond between pets and their families, we strive to help pets and their families live their best life. .
Be part of the largest team in the Southern Hemisphere with a globally renowned reputation
Learn from some of the best in the industry
Work in a state of the art, newly constructed hospital.
About our Hospital Care team:
Our Hospital Care team is responsible for managing the care of our patients from various departments during their journey at SASH. An exciting aspect of this team is also the opportunity for you to rotate through various departments to broaden your nursing skills further. Our Hospital Care Nurses are also given priority to become a specialised department nurse when a position becomes available!
Support our specialist teams across the hospital
Provide care to our patients from admission through to discharge
Work with our passionate team to achieve amazing results across a variety of complex cases
Assist with the recovery of patients who have undergone anaesthesia
Maintain best practice hygiene within the hospital including isolation procedures
Training and development provided by our dedicated nurse trainers, tailored to suit you!
About You:
We are looking for a passionate nurse who can work independently with a reliable, adaptable, and proactive approach to your work. We are looking for a nurse with the following skills:
A keen interest in working within a referral setting and a desire to work closely with our patients throughout their entire SASH journey
An ability to manage and prioritise tasks effectively
Exceptional written and verbal communication skills
Confidence working in an extremely busy environment
To be considered for this position, applicants must have:
Completed a Certificate IV in Veterinary Nursing
A minimum of 2 years, full-time experience as a qualified nurse
What's in it for You?
You will be joining SASH at an exciting time with career development opportunities available for the right person. The animal health care industry is extremely rewarding, with this role being central in supporting SASH to enrich the lives of pets and their families.
Competitive salary packaging paying above the award with the opportunity for an annual review!
Learn and develop your skills alongside some of the best in the industry
Supportive leaders, committed to your learning and development
An inclusive team where equality is non-negotiable and diversity a must
Collaborative team environment where nurses and vets work side by side
Paid parental leave
If you are interested in a great opportunity to grow in environment with excellent training and facilities, on challenging and rewarding cases, we would love to hear from you!
Please forward your resume to the team at nursecareers@sashvets.com
---
Hawthorn Vet, Southern Adelaide, SA (posted 3rd November)
Our vet clinic in the beautiful suburb of Hawthorn SA is looking for a Part-Time/Full-Time Experienced Veterinary Nurse Superstar to join our team!
We have an exciting opening for a Part-Time or Full-Time EXPERIENCED VETERINARY NURSE to join our evolving team! Is that you? We hope so!
About Us:
We are a thriving veterinary clinic nestled in a picturesque leafy suburb, known for our exceptional customer service, and genuine, compassionate care. Our clinic is home to a team of 4 highly skilled and passionate veterinarians, 6 veterinary nurses, and 2 receptionists. We take pride in our commitment to patient care, surgical expertise, and providing a trusting and positive experience for both animals and their owners.
Position Overview:
As a Veterinary Nurse, you will play a crucial role in our clinic's operations, encompassing all aspects of surgery, nurse consults, customer service, procedures, patient care, and communication. Your exceptional organisational skills will ensure the smooth functioning of our clinic, while your ability to interact with patients, owners and your teammates, will create a friendly and welcoming environment.
Responsibilities: (If you are experienced, you will know the drill! :)

Assisting veterinarians during consultations, surgeries, and procedures

Providing compassionate patient care, including monitoring vital signs, administering medications, and managing post-operative recovery

Maintaining a clean and sterile surgical suite and equipment

Utilising your excellent communication skills to educate pet owners on excellent care, treatments, and medication administration

Demonstrating exceptional customer service by addressing client inquiries, scheduling appointments, and managing client files

Collaborating with the veterinary team to ensure efficient workflow and effective patient management

Supporting and contributing to the positive team culture by fostering a friendly and supportive environment
Requirements:

Cert IV Veterinary Nursing qualification and a minimum of 3 years experience

Knowledge and hands-on experience across all aspects of surgery, procedures, and patient care

Excellent organisational and multitasking abilities

Strong interpersonal skills and the ability to build rapport with clients, patients

A passion for strengthening our team and adding to a great team morale

Outstanding verbal and written communication skills

A genuine passion for animal welfare and the desire to make a positive impact on the lives of pets and their owners

Ability to work ability to work across our opening hours of 8am-6:30pm Mon-Fri and 8am-1pm on Saturdays, (approx 1 in 4 Sats) with some flexibility offered.
What We Offer:

The opportunity to be supported by a highly skilled team of veterinarians and nurses

A leafy location with a great clientele

Ongoing professional development and growth opportunities

Hours negotiable but we would prefer approx 4 x 8-9hr shifts a week.

We would genuinely love to discuss where your passion lies within your nursing career!
To apply, please submit your resume and a cover letter to Practice Manager jacqui.johnson@hawthornvet.net.au outlining your relevant experience and why you are the ideal candidate for this position.
We can't wait to meet you and welcome you to our team!
---
AdelaideVet Trinity Gardens, Adelaide Inner North East SA (posted 2nd November)

Experienced Veterinary Nurse wanted for AdelaideVet Trinity Gardens & Stirling - We want to support you in this amazing and fulfilling profession! 
 
We are searching for one or more nurses to be a part of our team! Our nursing staff are actively involved with emergencies, routine procedures, complex specialised surgeries and treatments. We offer great opportunities to increase your surgical, medical, emergency and critical care skills and enhance your career goals. 

What you'll get:
Leading animal Emergency and Critical Care hospital
Friendly and welcoming team with a strong focus on team culture and stability
Exposure to complex medical cases and surgical procedures
The successful applicant will be based primarily at our Trinity Gardens Hospital with the opportunity to gain experience at the other 3 AdelaideVet clinics.
Exposure to treatment of a variety of wildlife
Work closely with supportive Vets including opportunities to work alongside specialist surgeon Dr Charles Kuntz.
Encouraged Training and Development, including access to our learning and development team and training centres.
Excellent Carrer and skills growth opportunity
Part time or full time opportunities available
Paid maternity Leave
Who you are:
Minimum of 2 years experience as a Veterinary Nurse.
Certificate 4 in Veterinary nursing essential
We are looking for nurses who offer a high level of enthusiasm for people interaction, communication and have excellent customer care skills
Experience in surgical and medical nursing. Emergency experience not essential
Confident in IV catheterisation, jugular and cephalic blood draw and giving intramuscular and subcutaneous injections.
Can confidently and independently monitor gaseous anaesthetics.
Works towards a fear free approach with all patients
Confident in starting Veterinarian consults and conducting nurse consultations
Diverse CPD opportunities available
Who we are:

AdelaideVet are VSB accredited Hospitals. We are a professional service focused company with an industry leader reputation for providing exceptional patient and customer care. Our hospitals provide Veterinary services seven days a week from 8am - 7pm Monday to Friday, 8am - 4pm Saturday at our Trinity Gardens and Goodwood Road hospitals, and 9am - 4pm Sunday and Public Holidays at our Trinity Gardens Hospital.

We practice a high standard of veterinary medicine, focus on employee development opportunities and offer an exciting and challenging workplace environment supported by a large team of dedicated and professional people.

Apply today with your CV and Cover Letter to join this incredible team! 
---
Town and Country Veterinary Service, Somerset, West of Burnie, TAS (posted 27th October)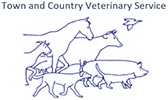 Come and join us in beautiful North West Tasmania. Town and Country Veterinary Service are excited to open an employment opportunity for a vet nurse in our rapidly expanding mixed practice. Currently a 3 vet practice with a great team of enthusiastic, dedicated and fun-loving nurses, we are wanting to expand to 4 vets to meet our expanding/increasing demand and thus will need another nurse to support our new vet.
We are located in Somerset, a small township close to the larger regional centre of Burnie. Tassie is a great place to live and raise a family. There is a large choice of primary and secondary schools, both private and public. Melbourne is a 1 hour flight away and the nearest airport is only 15 minutes from the clinic. In easy reach of rain forest, Cradle Mountain and the rugged West Coat; the temperate climate is perfect bush walking, fishing, biking and other outdoor activities. The best of country living with all the amenities of a small city on your doorstep.
We are a Family-owned practice and our close-knit supportive team reflect those values. We encourage teamwork and learning. Workload is currently 70% small animal, 30% large animal with a focus on dairy. Clinic hours 8:30 – 5:30 with no weekend clinic.
We are well equipped with equipment including inhouse lab (Vet Scan biochemistry, Abaxis haematology, digital slide scanner and pathology), BCF Mindray6 ultrasound, orthopaedics kit with cordless Milwaukee drill, digital x-ray (plus x-ray table with built in plate), IM3 dental machine and x-ray, multiple anaesthetic machines, and all the usual monitoring equipment. Small animal case load is extremely varied. You will get to work up cases that would be referred in the city. For those trickier surgery cases, we have a surgeon who visits the practice.
Farm clients are progressive and friendly – people who will still give you a cuppa and the occasional meal. Farms range from large seasonal dairy herds to hobby blocks.
We are ideally seeking a full-time experienced vet nurse. Sponsorship of overseas vet nurse qualified to practice in Australia would be considered. We try to equally share afterhours call outs and surgeries between all nurses.
Package:

Well above award wages. Pay depends on their experience level

4 weeks paid holiday leave or equivalent.

4 days working week for full time applicant

Opening hours 8:30-5:30 – Monday -Friday


Usually work early shift 8:30-4:30 with 30min lunch or late shift 10-6 again with 30min lunch.


No weekend opening hours just for after-hours emergencies

Happy to sponsor international vets/nurses for the right candidate.

Happy to pay for expansion of education eg: cert 4, diplomas etc.

Access to Crampton consulting online Continuous education courses
If this sounds like the job for you, we would love to hear from you. To discuss further or apply, please contact: Leah 0428 375 029 or Sue 0427 323 292 or email us at reception.tandcvet@outlook.com or contact us on the clinic number 03 6435 2504 during work hours.
---
Glen Osmond Veterinary Clinic, Fullarton, Inner Southern Adelaide, SA (posted 24th October)
Glen Osmond Veterinary Clinic is looking to add a new member to our already existing tight knit team. We are a two-vet boutique style clinic in the eastern suburbs with a high focus on quality of service and care for our patients. The ideal person for the job is someone who can have fun with us day to day and develop a close relationship with our clientele.
Roles and responsibilities:
Part or full time hours

General nursing tasks including patient care pre/post operative, laboratory work, hospital patient care, nurse consulting

Assist with procedures when required

Care, handling and cleaning of animals

Maintaining clinic hygiene including surgical instruments

Assisting receptionist with duties when required including admitting/discharging patients, taking client phone calls, booking appointments, client accounts
Skills and experience:
2+ years experience

Friendly team based attitude

Animal handling skills

General understanding of nursing procedures

Flexible working hours

Good client communication and organisation skills
Clinic working Hours:
Monday 8.00-7.30pm

Tuesday 8.00-6.30pm

Wednesday 8.00-6.30pm

Thursday 8.00-7.30pms

Friday 8.00-7.30pm

Saturday 8.00-2.30pm

Sunday closed
Nurses are encouraged to be hands on and are given a high degree of freedom to use their skills rather than take a back seat. We actively encourage participation around nurse consults, surgery and hospital patients with an environment that will empower those who want to excel. Like most clinics we have our busy and quiet days, so a solid work ethic is required when needed and a sense of fun when there is less going on.
Salary to commensurate with experience $70,000-80,000 + superannuation full time equivalent.
Please direct and enquires your resume to Dr P and Dr Pete at office@glenosmondvet.com.au
---
Rose Park Veterinary Surgery, Inner Adelaide SA (posted 20th October)
Veterinary Nurse - Rose Park Veterinary Surgery
Rose Park Veterinary Surgery, Inner East Adelaide, SA
PART TIME/FULL TIME VET NURSE - ROSE PARK VET
We are seeking an experienced Vet Nurse!
Our team culture is very important and our motto driven from the owners down is "We want to keep our staff happy". 
We aim to empower our staff and watch them grow personally and professionally in their roles and provide excellent training where needed. 
Someone who is passionate, engaging, who is great working with animals and people, will fit beautifully into our team. As is someone who is able to multitask on the fly, have good communication skills, are highly efficient, have the ability to work in a fast environment, show empathy, use initiative and have impeccable  attention to detail.
Do you want to work in a:
Fabulous working environment
Lifestyle Vet clinic 
High quality standards of care
Outstanding clientele
Supportive, enthusiastic, caring and fun team
Located in the leafy Eastern suburbs of Adelaide
Heritage building
100% Small Animal
Position offering minimum 20-30 hours, with the opportunity for more in the future - flexible based on applicants
We pride ourselves on creating a friendly, supportive and relaxed environment with great working conditions. 
We are situated 1km from the city in the eastern suburbs, practicing general veterinary medicine and surgery to a supportive, long-standing client base. 
We are a service orientated surgery providing high quality care to all of our patients and require someone that has good communication skills and a caring attitude. The surgery is very well equipped with equipment including IDEXX machine, pulse oximeter, blood pressure monitor, digital x-ray and ultrasound
The successful candidate ideally would hold qualifications in Veterinary Nursing.
A Certificate 4 in Veterinary Nursing (Or working towards it) 
Demonstrated experience in Veterinary nursing
A passion for the industry, a love for animals and a warmth for the clients and making a difference
A strong work ethic, ability to multitask, great customer service skills, team based mindset with a professional and positive attitude
Ability to be an all rounder
The ability to work mornings and evenings on weekdays (shifts range within these hours 7.30am - 8.30pm and 1 in 2/3  Saturday mornings
If you believe in our vision of providing personalised, tailored and high quality veterinary care in a professional, comfortable and caring environment we want to talk to you. 
To apply, please email your resume to Kiri May Practice Manager at support@roseparkvet.com.au
All enquires are handled in strict confidence.
Please visit our website at www.roseparkvet.com.au for more information or our Facebook page https://www.facebook/com/roseparkvet
---
Mowbray Veterinary Clinic, Northern Launceston, TAS (posted 20th October) Experienced Vet Nurse

EXPERIENCED VETERINARY NURSE
Do you have excellent veterinary nurse skills? A great sense of humour? Enjoy working in a closeknit team and have great communication skills? We need you!
Join a team of 7 vets and 22 staff; and help make a difference in the lives of people and small animal pets in Launceston. We value honesty, education, respect, trust and care and try to live these values out daily with each other and our patients. Working professionally as a team is vital to ensuring consistency and quality of care to our patients. We like to do this with a bit of fun along the way!
Experienced Vet Nurse position: Part-time or casual
Contract length: Ongoing. Commencing ASAP
Part-time hours: 25-38 hours per week
We are searching for a part-time or casual qualified vet nurse to join our team in Mowbray, Launceston, Tasmania.
Please click here to see photos!
About your new role:
Undertaking general nursing tasks, including pre and post-operative care, emergency and critical care and animal pathology.
Monitoring anaesthesia
Taking x-rays, placing cannulas, administering medications, triaging emergencies, performing basic clinical examinations, nurse consults & basic scale and polishes.
Calculating basic drug doses and fluid rates
Writing basic clinical notes and histories
Maintaining the overall hygiene of the practice, including surgical areas and equipment
Processing payments/Reception tasks as needed.
Billing
Answering and making phone calls
Using a database computer system (Ezyvet) and basic word processing skills
Sharing animal husbandry knowledge and skills
Cleaning hospital areas
Hours: 5-to-8-hour shifts between 7:45am and 7:30pm on weekdays; and between 8:30am and 4pm on Saturdays. This position may be subject to on-call and/or overtime depending on days.
About you:
Certificate IV in Veterinary Nursing with min. 1 year of clinical experience
A great knowledge and understanding of veterinary nursing procedures.
Integrity – will be honest and inform our clients with the best options for their pets within their experience level.
Excellent communication and customer service skills - both verbal and written
A friendly, can-do, team player attitude
Confidence in monitoring anaesthesia would be advantageous.
Experience using Ezyvet will be highly regarded.
What we can offer you:
Staff discounts for you and your pets!
A large team of friendly, caring co-workers
A wonderful state to explore!
Please send your applications to the Practice Manager: practicemanager@mowbrayvet.com.au
---
Colonel Light Veterinary Clinic, Inner SE Adelaide SA (posted 19th October)
Permanent Veterinary Nurse Position Available - up to 38 hours per week
We are expanding our team. With a new Veterinarian joining us next year we are looking to hire a wonderful all-rounder Vet Nurse / Vet Tech to assist in all areas of the clinic. Animal Science Graduates and Veterinary Technician graduates please apply.
This is a permanent position involving up to 38 hours per week. The successful applicant would be someone who is flexible and potentially able to work every second Saturday morning.
Remuneration is above award and commensurate with experience. The clinic is open weekdays from 7:30 am to 7:30 pm and 7:30am to 1:30pm on Saturdays, with no Sunday or after-hours work required. We are looking for a veterinary nurse to join our team of 7 Vets and 11 Nurses. The hours are usually either a morning or afternoon shift, allowing plenty of time outside of work, to enjoy your other interests.
With the ability to include reception work, surgical nursing, hospital nursing and potentially puppy pre-school, the role is varied and allows for plenty of scope for personal development catering to the strengths, experiences and interests of the individual.
Our clinic is busy with an interesting mix of medical and surgical cases where our Vets are supported by a group of amazing, dedicated nurses. We are independently owned and have the privilege of a long-standing relationship within our community, having provided our services for over 50 years. We pride ourselves on building and maintaining strong relationships with our clients and are all dedicated to providing exceptional care to our patients. There are no KPI's or sales targets, just good customer service and teamwork.
The clinic is very well equipped with the latest digital radiography, digital dental radiography, endoscopy, ultrasound, electrocautery, anaesthetic monitoring equipment, in house IDEXX Catalyst pathology and integrated Cornerstone software. Our team of Vets range in experience from new graduate level through to 30+ years.
We are located in the inner south-eastern suburbs of Adelaide, and we refer to a number of after hours and specialist centres when necessary. Whilst most of our work is with dogs and cats there is occasional work with exotics and wildlife.
If our practice sounds like what you are looking for, please contact Dr Zoe Wearing at accounts@colonellightvet.com
We look forward to meeting with you.
Visit: www.colonellightvet.com.au

---
Murray Bridge Veterinary Clinic, Murraylands Region, South-East of Adelaide, SA (posted 17th October)
Our busy mixed, semi rural practice is looking for a Veterinary Nurse to join the team on a Full time or Part time basis.
A great opportunity to be part of a vibrant, mixed animal veterinary practice committed to high standards of care, customer service and teamwork. We are a long established and progressive, 7 vet, mixed rural practice (90% small animal and 10% large animal). With a vet to nurse ratio of 1:2
Situated 50 minutes via the freeway, from Adelaide on the mighty Murray River - we offer attractive, newly renovated, spacious premises which are well equipped with modern equipment including Ultra sound, Digital Dental X-ray, Cardel Patient Monitor with blood pressure along with other equipment.
Our experienced nursing team are highly trained and with their skills utilised to assist vets in routine and advanced/emergency surgical procedures, nurse and team consultations and customer service.
Experienced Cert IV nurses or experienced trainees are encouraged to apply. (Large animal experience is not required, previous surgical nursing experience is preferred). Ongoing support and training is provided. As a VetPartners clinic we can offer great emloyee benefits including paid parental leave and lots more! Check us out online at www.murraybridgevet.com.au

Apply online today with your Resume and Cover Letter! or contact the clinic direct on 08 8531 4000 or manager@murraybridgevet.com.au
---
Veterinary Ophthalmic Referrals, Plympton, Inner SW Adelaide SA (posted 16th October)
Veterinary Nurse, Specialist Referral Practice Part time (Full time will be considered)
About Us
Veterinary Ophthalmic Referrals provides a veterinary ophthalmology specialist referral service in Adelaide. We work as a team applying best practices and continuous improvement to produce a consistent, high level of client service and patient care to referring veterinarians, clients and patients.
The Role
A position has become available for a part-time veterinary nurse to join our practice in Adelaide. A qualified or experienced veterinary nurse is required. The position is currently 3 days per week, with no weekend work. Applicants requiring full time work will also be considered.
The role will provide you with a stimulating environment underpinned by a strong supportive team of knowledgeable and experienced staff who work together to achieve the best client and patient outcomes. The successful applicant will become part of this small, cohesive team.
Key Responsibilities
The successful candidate will have a minimum of two years' experience working in a veterinary clinic. The position will include a mix of client services, surgical and hospital in-patient nursing.
Skills and Attributes Required
Certificate IV in Veterinary Nursing preferred
Ability to work in a team
Organisational and decision-making skills
Confidence and initiative to work autonomously
Flexibility, enthusiasm and a positive attitude
Ability to multi-task
Client-service, communication, interpersonal and organisational skills
Commitment to best practice and continuous improvement
Applications should include a cover letter along with your resume. Please include in your resume the contact details of three referees.
Enquiries and applications to:
Nancy Bombardieri
E: nancy@voreyevet.com.au
M: 0407 717 366
---
SASH Adelaide, Kent Town SA (posted 11th October) ECC Vet Nurse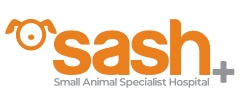 Emergency and Critical Care Nurse – Adelaide
SASH Adelaide is inviting applications for additional Veterinary Nurses in the position of Emergency & Critical Care to work across roles of Inpatient care and Triage, in our new purpose-built veterinary hospital in Adelaide, South Australia. SASH Adelaide provides a 24/7 Emergency service, Critical Care, Inpatient care, Surgery, Internal Medicine, Radiology, and Physiotherapy services.
If you are passionate about veterinary nursing and are ready to take the next steps in your career, this is the opportunity you have been waiting for. You will be joining SASH Adelaide at a very exciting time with career development opportunities available. Our nursing team will play a vital role in SASH's mission to enrich the lives of pets and their families.

The SASH team will offer you stability and support in a full-time role with above award salaries. Part time and full-time opportunities are also available.
About SASH:

SASH was established in North Ryde, Sydney in 2007 with a second hospital opening on the Central Coast of New South Wales in 2017.  SASH employs over 70 specialists and 230 vets, nurses, and service support professionals in NSW. We are privileged to care for over 18,000 pets and their families each year.  SASH in NSW offers a wide range of specialist services including Anaesthesia, Avian & Exotics, Cardiology, Dermatology, Internal Medicine, Neurology/Neurosurgery, Medical and Radiation Oncology, Ophthalmology, Pathology, Physiotherapy, Radiology, Reproduction Medicine, Sports Medicine & Rehabilitation, Surgery and a renowned 24-hour Emergency and Critical Care department.
The Position:

Emergency and Critical Care Nurses to work across roles of Inpatient care, Triage and Emergency. Full time, part time and casual positions are available to provide round the clock nursing care for our patients. These roles will suit nurses who are seeking a challenging and dynamic career, exposure to a wide variety of cases and providing state of the art patient care.
About You:

Candidates for this position must:
Value a culture of inclusivity, empathy and teamwork. We strive for a culture of excellence in care not only for our patients, but also for our clients and each other.
Have significant experience and a reputation for excellence in veterinary nursing.
Be ready and willing to work with a reliable, adaptable, co-operative and proactive approach in all situations within teams and across services with the goal of achieving the best possible outcome for all of our patients.
Empathise and communicate effectively with pet owners throughout their journey, including the team consultation, admission, hospitalisation and discharge.
Display commitment to the culture and values of SASH
In addition to dogs and cats you are expected to competently and compassionately nurse birds, exotic animals and native wildlife when required.

To be considered for this position, applicants must have:
Certificate IV in Veterinary Nursing
A minimum of 2 years of full-time veterinary nursing experience
Demonstrated commitment to achieving excellence in Veterinary Nursing
What's in it for You:
Great opportunity to grow in a supportive and collaborative environment, practising the highest standards of care with like-minded colleagues
Continuous learning and developing a wide range of specialised clinical skills
Above award wages
An organisation committed to excellence in clinical care and a healthy workplace culture, working with founding partners who understand the priorities and purpose of specialty and emergency medicine
A veterinary nursing job and career to be proud of
If you are interested in joining a supportive team, with excellent facilities and cases that challenge and reward, we would love to hear from you!

The next step is to forward your CV and cover letter to our Talent Acquisition Team at: nursecareers@sashvets.com  
---
Kookaburra Veterinary Employment reserves the right to edit or omit any advertisement at our discretion. We take no responsibility for the accuracy of any advertisement shown and will not be liable for any damages of any kind arising under any circumstances.