Vet Nurses and other support staff
Nursing Positions Available in Veterinary Clinics - SA and Tasmania
---
Hawthorn Vet, South-East Adelaide SA (posted 31st May)
Veterinary Nurse - Negotiable Hours
Our vet clinic in the beautiful suburb of Hawthorn is looking for a Veterinary Nurse to join our team!
Are you passionate about making a difference in the lives of pets and their owners? Do you thrive in a friendly, supportive environment surrounded by a highly skilled team? Look no further! We are seeking a dedicated Veterinary Nurse with exceptional organisation and communication skills.
About Us:
We are a thriving veterinary clinic nestled in a picturesque leafy suburb, known for our exceptional customer service, and genuine, compassionate care.
Our clinic is home to a group of 4 highly skilled and passionate veterinarians and 8 veterinary nurses. We take pride in our commitment to patient care, surgical expertise, and providing a positive experience for both animals and their owners.
Position Overview:
As a Veterinary Nurse, you will play a crucial role in our clinic's operations, encompassing all aspects of surgery, nurse consults, customer service, procedures, patient care, and communication. Your exceptional organisational skills will ensure the smooth functioning of our clinic, while your ability to interact with patients and owners will create a friendly and welcoming environment.
Responsibilities:
Assisting veterinarians during consultations, surgeries, and procedures

Providing compassionate patient care, including monitoring vital signs, administering medications, and managing post-operative recovery

Maintaining a clean and sterile surgical suite and equipment

Utilising your excellent communication skills to educate pet owners on excellent care, treatments, and medication administration

Demonstrating exceptional customer service by addressing client inquiries, scheduling appointments, and managing client files

Collaborating with the veterinary team to ensure efficient workflow and effective patient management

Supporting and contributing to the positive team culture by fostering a friendly and supportive environment
Requirements:
Veterinary Nursing qualification and relevant experience preferred

Knowledge and hands-on experience across all aspects of surgery, procedures, and patient care

Excellent organisational and multitasking abilities

Strong interpersonal skills and the ability to build rapport with clients, patients, and team members

Outstanding verbal and written communication skills

A genuine passion for animal welfare and the desire to make a positive impact on the lives of pets and their owners

Ability to work across our opening hours of 8am-6:30pm Mon-Friday, and 8am-1pm Saturdays preferred
What We Offer:
The opportunity to be supported by a highly skilled team of veterinarians and nurses

A leafy location with a great clientele

Ongoing professional development and growth opportunities

Negotiable hours per week
If you are seeking a rewarding career where you can utilise your diverse skill set, create joy in the clinic, and make a meaningful difference to the lives of pets and their owners, we would love to hear from you!
To apply, please submit your resume and a cover letter to Practice Manager: jacqui.johnson@hawthornvet.net.au outlining your relevant experience and why you are the ideal candidate for this position.
We can't wait to meet you and welcome you to our team!
---
Aberfoyle Hub Veterinary Clinic, South of Adelaide SA (posted 31st May)
Hub Vets are seeking a part time Veterinary Nurse to join our fantastic team.
You will possess a commitment and passion for quality practice and high standards of care, and will have the opportunity to advance your clinical and client care skills. We come to work to do what we enjoy doing – making a difference to the lives of animals and the people who care for them.  We value each other and our relationships, we are excited by all things new and doing a better job, and we like a fun, friendly and supportive place to work.

With an established core of committed and lovely clients, we have a team of 4 experienced Veterinarians, ably supported by our 5 friendly Nurses and 1 Receptionist.
What we can offer you:
Part- time 20-30hrs/ week- Monday-Saturday (rotating) position
Access to one of the strongest networks of veterinary professionals and associated continuing education opportunities
Work with an established high performing team
Award based wage
What you can offer us:
Ideally, Certificate 4 Veterinary Nursing with a minimum of 2 years experience
Excellent written and verbal communication skills
Demonstrated client relationship building skills
A hard working and hands-on approach to your work
Effective time management and organisation skills
Ability to work autonomously as well as in a team
Please email your resume to careers@vet.partners
---
Murray Bridge Veterinary Clinic, East-Southeast of Adelaide, SA (posted 30th May) Nurse / Receptionist
Experienced Veterinary Nurse/ Veterinary Receptionist needed to join our highly trained and valued nursing team.
Our busy mixed, semi rural practice is looking for a Veterinary Nurse/Receptionist to join the team on a Full Time basis.
Is that you??
A great opportunity to be part of a vibrant, mixed animal veterinary practice committed to high standards of care, customer service and teamwork. We are a long established and progressive, 7 vet, mixed rural practice (90% small animal and 10% large animal). With a vet to nurse ratio of 1:2
Situated 50 minutes via the freeway, from Adelaide on the mighty Murray River - we offer attractive, newly renovated, spacious premises which are well equipped with modern equipment including Ultra sound, Digital Dental X-ray, Cardel Patient Monitor with blood pressure along with other equipment.
Our experienced nursing team are highly trained and with their skills utilised to assist vets in routine and advanced/emergency surgical procedures, nurse and team consultations and customer service.
Experienced Cert IV nurses or experienced trainees are encouraged to apply. (Large animal experience is not required, previous surgical nursing experience is preferred)
Check us out online at: www.murraybridgevet.com.au
Apply online today with your Resume and Cover Letter to: careers@vet.partners
---
Tasmanian Veterinary Hospitals, Bellerive TAS (posted 29th May)
Experienced nurses, we need you! Come and join our supportive and progressive team, who in turn will set you up for success and help you achieve 100% job satisfaction.
Tasmanian Veterinary Hospitals (TVH) are not only experiencing growth but a couple of our senior nurses are heading off on other life adventures and our senior team need the support of qualified/experienced nurses. At TVH, we are driven by our core purpose to promote, support and enhance the relationship between people and their pets. At TVH, we give everyone a chance for their skills to shine. Nurses are granted the autonomy and trust to undertake a wide range of duties allowing an active role in supporting the care of our patients, ensuring great job satisfaction.
In return for your hard work, you will receive support from amazing vets and qualified nurses, weekend work on rotation, access to new equipment and progressive technology, above Award wages, $600 professional development allowance, access to an EAP and on-site parking. A driver's licence and own transport to be able to work flexibly between our three clinic locations when required is desirable, but not essential.
We are open to full-time or part-time work. Full-time with us is a 9-day fortnight. To apply, please send your CV and an email introducing yourself and your relevant experience to recruitment@vetbiz.com.au
We can't wait to hear from you!
---
Greencross Vets Wellington Road, Mount Barker SA (posted 26th May)

Vet Nurse - Greencross Wellington Road
The team at Wellington Road is looking for a nurse to join them 3-4 days a week for approximately 20 hours
Greencross Wellington Road are a fun, easy-going and supportive team focused on gold standards of care. Our clinic is equipped with an IM3 dental machine, multi parameter monitoring, in-house blood machines, two consulting rooms, non-sterile treatment area and a dedicated surgery room. We are a relatively small team with 3 vets and 5 nurses and we pride ourselves on a positive work environment.
What you'll be doing each day
Undertaking general nursing tasks, including pre and post-operative care, animal pathology and emergency and critical care
Maintaining the overall hygiene of the practice, including surgical areas and equipment
Handling client enquiries professionally in person, by email and over the phone
Administration duties when required
What you'll bring
Certificate IV in Veterinary Nursing or equivalent
2+ years of experience, must be able to work sole charge
Strong communication and customer service skills
Experience with Rx works (preferred but not essential)
Most importantly, we are seeking a motivated nurse who is interested in furthering their knowledge both as an individual and as part of a team.
With fantastic career development available with ongoing opportunities to build on your skills, we want to provide you with an environment of support within a team all working towards the same goal of providing the very best care to our patients.
Sound like your next role? Apply Today https://smrtr.io/dwMqD
---
Findon Vet Surgery & Seaton Vet Centre, North-West Adelaide, SA (posted 23rd May)
Permanent Part Time or Full Time Position for Vet Nurse
The Environment:
Of the 6-trillion job ads at the moment, why us?
The Findon & Seaton Vets are a large, bubbly team full of young, dynamic and vibrant team members.

We are piercing, tattoo and fun-scrubs friendly (fun scrubs actually preferred)

We have a great snack cupboard and good coffee (Nespresso Pods).
and

We have some seriously high tier banter.
We have a flexible working environment, making us a great option for parents returning to the workforce or needing a little bit of flexibility around the kids/full-time pet parenting.

Mental health is exceptionally important to us. Our management team are Mental Health First Aid Accredited & strive to work alongside you as equals to resolve any issues or problems you may encounter. Anything above our scope, we can refer you to our LifeWorks EAP service (24/7 counselling service available to our employees and their families).

We prioritise our working environment and the wellbeing of our staff over keeping "all paying customers", making the choice to actively ban any clients that show abusive behaviour toward any of our staff

Our mission is to improve the longevity of people within our industry and try to be the change we want to see. It's not perfect, but we try!

We not only allow, but encourage bringing in your own pet on days that you need them as moral support

A team of highly skilled & experienced vets and nurses to support you
The Hours:
Your days will be set (so you are able to have some work/life balance!) and include a rotating Saturday roster – working 1 off, 1 on. We are closed public holidays and Sundays, and do NOT do afterhours or on-call work.

We have excellent protocols in place to prevent overtime and, in the uncommon event you do have to work OT (even as little as 15mins), we offer Time Over In Lieu, so you can take that time off somewhere else.
Our Facilities:
Digital X-ray (including mobile unit at Seaton for intra-surgical use),

Ultrasound

Dental Radiography

RxWorks software

Smart Flow – Anaesthetic and intensive care charting, hospital case management

IDEXX Catalyst/LaserCyte blood biochemistry and CBC analyser

Separate entrance/exit for a Final Care/Grieving Room

Outside waiting courtyard to facilitate separate entrance/waiting area for aggressive/anxious dogs

Separate cat entrance/waiting/reception/ward and consulting rooms
We are looking for a special person to join our vibrant and dynamic team. Hours are flexible – we are open to either part time or full time. For the right person, we are happy to be flexible and work with what suits you!

Why not check out our website: www.seatonvet.com.au and our Facebook page: www.facebook.com/findon.vet.surgery
All applications are in confidence and we would encourage you to come in and get a feel for the practice & team.
If you would like to come and interview us, please contact our Practice Manager, Mollie Linnett at: mollie.linnett@fsvets.com.auor call us on 08 8155 5200 during office hours.
---
SASH Adelaide, Kent Town, Inner Adelaide, SA (posted 5th May) ECC Veterinary Nurse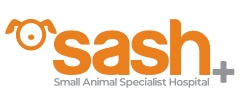 Emergency and Critical Care Nurse - Full Time, Part Time & Casual
SASH Adelaide is inviting applications for additional Veterinary Nurses in the position of Emergency & Critical Care to work across roles of Inpatient care and Triage, in our new purpose-built veterinary hospital in Adelaide, South Australia. SASH Adelaide provides a 24/7 Emergency service, Critical Care, Inpatient care, Surgery, Internal Medicine, Radiology, and Physiotherapy services.
If you are passionate about veterinary nursing and are ready to take the next steps in your career, this is the opportunity you have been waiting for. You will be joining SASH Adelaide at a very exciting time with career development opportunities available. Our nursing team will play a vital role in SASH's mission to enrich the lives of pets and their families.
The SASH team will offer you stability and support in a full-time role with above award salaries. Part time and full-time opportunities are also available.
About SASH:
SASH was established in North Ryde, Sydney in 2007 with a second hospital opening on the Central Coast of New South Wales in 2017. SASH employs over 70 specialists and 230 vets, nurses, and service support professionals in NSW. We are privileged to care for over 18,000 pets and their families each year. SASH in NSW offers a wide range of specialist services including Anaesthesia, Avian & Exotics, Cardiology, Dermatology, Internal Medicine, Neurology/Neurosurgery, Medical and Radiation Oncology, Ophthalmology, Pathology, Physiotherapy, Radiology, Reproduction Medicine, Sports Medicine & Rehabilitation, Surgery and a renowned 24-hour Emergency and Critical Care department.
The Position:
We are seeking.
Emergency and Critical Care Nurses to work across roles of Inpatient care, Triage and Emergency. Full time, part time and casual positions are available to provide round the clock nursing care for our patients.
These roles will suit nurses who are seeking a challenging and dynamic career, exposure to a wide variety of cases and providing state of the art patient care.
About You:
Candidates for this position must:
Value a culture of inclusivity, empathy and teamwork. We strive for a culture of excellence in care not only for our patients, but also for our clients and each other.

Have significant experience and a reputation for excellence in veterinary nursing.

Be ready and willing to work with a reliable, adaptable, co-operative and proactive approach in all situations within teams and across services with the goal of achieving the best possible outcome for all of our patients.

Empathise and communicate effectively with pet owners throughout their journey, including the team consultation, admission, hospitalisation and discharge.

Display commitment to the culture and values of SASH

In addition to dogs and cats you are expected to competently and compassionately nurse birds, exotic animals and native wildlife when required.
To be considered for this position, applicants must have:
Certificate IV in Veterinary Nursing or currently studying for this qualification

A minimum of 2 years of full-time veterinary nursing experience

Demonstrated commitment to achieving excellence in Veterinary Nursing
What's in it for You:
Great opportunity to grow in a supportive and collaborative environment, practising the highest standards of care with like-minded colleagues

Continuous learning and developing a wide range of specialised clinical skills

Above award wages

An organisation committed to excellence in clinical care and a healthy workplace culture, working with founding partners who understand the priorities and purpose of specialty and emergency medicine

A veterinary nursing job and career to be proud of
If you are interested in joining a supportive team, with excellent facilities and cases that challenge and reward, we would love to hear from you!
The next step is to forward your CV and cover letter to our Talent Acquisition Team at: nursecareers@sashvets.com
---
SASH Adelaide, Kent Town, Inner Adelaide, SA (posted 5th May) Hospital Care Nurse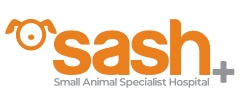 Hospital Care Nurse - Permanent Part Time
If you are looking to take the next exciting step in your nursing career, our hospital care team offer an exciting opportunity for you to further develop your nursing skills!
At SASH, we believe the highest standards in veterinary care are achieved when clinical expertise is delivered by compassionate and motivated people in a caring and supportive environment. This is a permanent part-time role, but will consider full-time for the right person. Inspired by the special bond between pets and their families, we strive to help pets and their families live their best life.
Be part of the largest team in the Southern Hemisphere with a globally renowned reputation

Learn from some of the best in the industry

Work in a state of the art, newly constructed hospital.
About our Hospital Care team:
Our Hospital Care team is responsible for managing the care of our patients from various departments during their journey at SASH. An exciting aspect of this team is also the opportunity for you to rotate through various departments to broaden your nursing skills further. Our Hospital Care Nurses are also given priority to become a specialised department nurse when a position becomes available!
Support our specialist teams across the hospital

Provide care to our patients from admission through to discharge

Work with our passionate team to achieve amazing results across a variety of complex cases

Assist with the recovery of patients who have undergone anaesthesia

Maintain best practice hygiene within the hospital including isolation procedures

Training and development provided by our dedicated nurse trainers, tailored to suit you!
About You:
We are looking for a passionate nurse who can work independently with a reliable, adaptable, and proactive approach to your work. We are looking for a nurse with the following skills:
A keen interest in working within a referral setting and a desire to work closely with our patients throughout their entire SASH journey

An ability to manage and prioritise tasks effectively

Exceptional written and verbal communication skills

Confidence working in an extremely busy environment
To be considered for this position, applicants must have:
Completed a Certificate IV in Veterinary Nursing

A minimum of 2 year, full-time experience as a qualified nurse
What's in it for You?
You will be joining SASH at an exciting time with career development opportunities available for the right person. The animal health care industry is extremely rewarding, with this role being central in supporting SASH to enrich the lives of pets and their families.
Competitive salary packaging paying above the award with the opportunity for an annual review!

Learn and develop your skills alongside some of the best in the industry

Supportive leaders, committed to your learning and development

An inclusive team where equality is non-negotiable and diversity a must

Collaborative team environment where nurses and vets work side by side

Paid parental leave
If you are interested in a great opportunity to grow in environment with excellent training and facilities, on challenging and rewarding cases, we would love to hear from you!
Please forward your resume to the team at: nursecareers@sashvets.com
---
University of Adelaide, Roseworthy, North of Gawler, SA (posted 4th May)

(HEO3) $57,947 to $65,704 per annum plus an employer contribution of up to 17% superannuation applies. If applicable shift penalties would apply as per the Enterprise Agreement.
Fixed Term contract opportunity available until October 2024 to cover a period of maternity leave. Available immediately!
Join a team of talented and dedicated veterinary nurses to provide high quality support to the clinical teaching veterinarians and practice clinicians in a state of the art facility.
We are seeking a Veterinary Nurse with a minimum of 3 years' experience in small animal practice or who has the relevant equivalent experience in Emergency and Critical Care.
You will work as a member of the Veterinary Health Centre's (VHC) professional staff services team of nurses and vets providing 24-hour emergency and hospital care. Our nursing staff are encouraged to focus on areas of strength and interest and are encouraged and supported with continuing education. This position requires the desire to work a set rotating roster. The shifts are 12-hours in length, including nights and weekends. We have a roster designed by a shift-work consultant to provide a stellar work/life balance for our team. There is time for rest and recovery between shifts. Our business model is to provide high standards of care without compromising the care of our staff. We manage our caseload to facility that level of care and teaching opportunities for vet and vet tech students. Our Emergency wait times are minimal, our client satisfaction is high.
This unique nursing opportunity in the Companion Animal Health Centre will provide an opportunity to advance your skill levels in emergency and critical care veterinary team with access and support to our specialists.
Working alongside visiting specialists and experts in their field from around the world you will be given the opportunity to be involved in advanced treatment plans, surgery and procedures. The clinic has advanced imaging equipment such as CT, endoscopy, arthroscopy, and advanced monitoring, (including invasive blood pressure).
The successful candidate will be enthusiastic, team-oriented with a passion for delivering the highest standards of service and care and have proven experience as a veterinary nurse in a clinical setting. You will be able to work in high pressure situations, have excellent communication and interpersonal skills and be motivated to mentor the next generation of vets and veterinary technologists by imparting knowledge and modelling the highest standards of professional behaviour.
The Veterinary Health Centre is situated on the University's picturesque Roseworthy Campus, approximately 9km from the township of Gawler and on the doorstep of the world-renowned Barossa Valley wine region.
To be successful you will need:
Demonstrated capacity to work independently but participate cooperatively in team activities.
Attention to detail in record keeping and documentation.
Demonstrated experience and /or knowledge of Occupational Health and Safety.
Veterinary nursing experience in an Emergency or high-level care General Practice.
Demonstrated experience in legal and regulatory requirements for nurses in South Australia.
Basic computer knowledge of Microsoft Office and Cornerstone would be an advantage.
Enjoy an outstanding career environment
The University of Adelaide is a uniquely rewarding workplace. The size, breadth and quality of our education and research programs - including significant industry, government and community collaborations - offers you vast scope and opportunity for a long, fulfilling career.
It also enables us to attract high-calibre people in all facets of our operations, ensuring you will be surrounded by talented colleagues, many world-leading. Our work's cutting-edge nature - not just in your own area, but across virtually the full spectrum of human endeavour - provides a constant source of inspiration.
Our culture is one that welcomes all and embraces diversity consistent with our Staff Values and Behaviour Framework and our Values of integrity, respect, collegiality, excellence and discovery. We firmly believe that our people are our most valuable asset, so we work to grow and diversify the skills, knowledge and capability of all our staff.
We embrace flexibility as a key principle to allow our people to manage the changing demands of work, personal and family life. Flexible working arrangements are on offer for all roles at the University.
In addition, we offer a wide range of attractive staff benefits. These include: salary packaging; flexible work arrangements; high-quality professional development programs and activities; and an on-campus health clinic, gym and other fitness facilities.
Your faculty's broader role
The Faculty of Sciences, Engineering and Technology is a multidisciplinary hub of cutting-edge teaching and research. Many of its academic staff are world leaders in their fields and graduates are highly regarded by employers. The Faculty actively partners with innovative industries to solve problems of global significance.
Learn more at: set.adelaide.edu.au
If you have the talent, we'll give you the opportunity. Together, let's make history.
Click on the link below to view the position description and to apply for the opportunity.
https://careers.adelaide.edu.au/cw/en/job/509539/veterinary-nurse-role-available-veterinary-teaching-hospital
Please ensure you submit a cover letter, resume, and upload a document that includes your responses to all of the selection criteria for the position as contained in the position description or selection criteria document.
For further information
For a confidential discussion regarding this position, contact:
Suzanne Baum
Practice Manager, Veterinary Teaching Hospital
P: +61 (8) 831 31923
E: suzanne.baum@adelaide.edu.au
The University reserves the right to close this advertisement before the closing date if a suitable candidate is identified
The University of Adelaide is an Equal Employment Opportunity employer committed to providing a working environment that embraces and values diversity and inclusion. Female applicants, people with a disability and/or and Aboriginal and Torres Strait Islander people who meet the requirements of this position are strongly encouraged to apply. If you have any support or access requirements, we encourage you to advise us at time of application.
---
St Bernards Road Veterinary Clinic, Magill, East Adelaide, SA (posted 4th May)
Veterinary Nurse
Fabulous Opportunity – MUST LOVE CATS!
We have a full time or part time position available in our Nursing Team – if you are passionate about people and their pets and would like to work in a small, yet dedicated team, this is the job for you.
We are a privately owned small animal clinic – St Bernard's Road Veterinary Clinic - and we are in the process of building a new hospital which will of course be amazing!
Along with building a new hospital, we need to build a larger team who will move with us into the new hospital.
It's really important to us to find someone with our values who will fit into our positive culture and work well as part of our fun and dedicated team!
Applications and enquiries can be forwarded to: pmanager@stbernardsvet.com.au
Be warned - Sumo and Freckle will be on the interview panel so you will need to pass the "cat scan" to be considered for this position
---
Eastside Veterinary Clinic, South-East Adelaide SA (posted 28th April)
Veterinary Nurse - Permanent Part-Time Position
Discover (or rediscover!) your passion for veterinary nursing as you join a team of devoted veterinary professionals committed to providing platinum service to the Eastern Suburbs of Adelaide in an empathetic and friendly environment.
About Us:
To ensure we are able to offer high-quality services, our clinic has state of the art technology and equipment such as;
Darvall "Stingray" anaesthetic machines, which utilises a low flow system.

Heated anaesthetic circuits.

Midmark Multiparameter Monitors equipped with technology to monitor essential vital signs such as; pulse oximetry (Sp02) (heart rate and oxygen saturation), electrocardiogram (ECG), capnography (ETCO2), non-invasive blood pressure monitor (NIBP), temperature probe, indirect and direct respiration monitoring.

"HotDog" patient warming system.

IDEXX Laboratory Equipment, Catalyst One Chemistry Analyser and ProCyte One Haematology Analyser.

New DR X-Ray, ultrasound and rhinoscope.
We are very excited to be embarking on the next chapter for Eastside Veterinary Clinic, which will involve the development of a brand new, purpose-built Veterinary Hospital. We are now in the final stage of this development, which means we have less than a month until we are due to move into our new facility.
Examples of some of the features our new facility will include;
A cat only waiting area, consultation room, and treatment/hospitalisation area, which will result in our clinic achieving gold level cat friendly accreditation,

A large general waiting area

Additional consultation rooms,

A hydrotherapy, physiotherapy and rehabilitation centre

Multiple surgical theatres

A radiology suite, with digital x-ray, ultrasound, and scope

A dental suite, with dental x-rays

SmartFlow Patient Management System

Plus, many other features! With everything designed specifically to be ergonomic, environmentally friendly and sustainable.
Our new clinic development is something our close-knit team has worked extremely hard to achieve and is something of great excitement that we are all very proud of. We are thrilled to have the opportunity to welcome other like-minded and enthusiastic individuals who thrive on professional development and embrace our team values.
About The Job:
We currently have part-time positions available (with the potential to increase hours in the future for the right person). We are open to applications from those who have experience and for those who are yet to enter our exciting industry. The work will be varied and interesting, including general animal care, consult duties, surgical nursing, medical nursing, animal rehabilitation, and assisting in the hospital management of various cases. We also encourage and support special interests that align with the goals of our practice.
The position would require the applicant to work a rotating roster with a mixture of mornings and early evenings during weekdays and rotating half-day Saturday shifts that finish at 1:00pm. We believe that a healthy work-life balance in this industry is absolutely imperative in ensuring staff happiness and morale is high, while also reducing burn-out, and improving productivity, which is one of the driving reasons why we do not operate on Sundays and Public Holidays.
We are very proud to be an independently owned and operated practice. Being an independently owned practice, we support and celebrate diversity and we also consider our staff to be unique individuals, each with their own valuable ideas and thoughts. Our workplace encourages the voices of its employees to be heard, respected, and valued. We do not set or implement performance targets and we pay above the award set wages.
About you:
The following are non-negotiable, the applicant must:

Be spectacular at communicating with clients

Be committed to providing exceptional service for animals and their owners

Be a 'bubbly' and outgoing person who enjoys getting to know clients and fellow employees

Enjoy and have a genuine passion for working with animals and people

Have an outstanding work ethic, and an energetic and positive 'can-do' attitude

Be an active team player that understands their role in a small, but dynamic team

Have a desire to want to constantly develop and advance their nursing skills (catheter placement, anaesthesia monitoring, surgical assistance, venipuncture, nurse consultations, triage, performing diagnostics, Puppy Pre-School, Weight-Loss Consults)

Have the drive to pursue and master special interests within the veterinary industry

Show initiative and have the ability to work without constant supervision

Have an understanding that attention to detail and documentation is essential
To apply, please prepare a cover letter outlining your suitability against the above-mentioned criteria, with an up-to-date resume via email to:
Kate Winn
Practice Manager
admin@eastsidevet.com.au
All applications will be handled confidentially.
---
Noahs Crossing Veterinary Clinic, Lewiston, SA (posted 20th April)
168 Hayman Road
Lewiston SA 5501
www.noahscrossingvetclinic.com.au
Seeking qualified Veterinary Nurse for full-time employment.
Small animal practice in Lewiston South Australia. We are a busy fast paced practice with a team that is very supportive of each other. The ideal candidate must be willing to under go regular further education and be looking for a career not just a job.
POSITION
Rostered shifts on a fulltime basis Monday to Sunday. We offer after hours to our clients and applicant must be willing to work outside of normal hours including Saturday and Sunday on a rostered basis.
THIS IS NOT AN ENTRY LEVEL POSITION PLEASE DO NOT APPLY UNLESS YOU CAN MEET THE CRITERIA BELOW
Qualification- Certificate IV (Veterinary Nursing) or Industry equivalent
Experience
Minimum two to three years relevant post qualification experience

Emergency and triage nursing

Neonatal Nursing

Proven experience in working within a high paced veterinary clinic

Experience in assisting with orthopaedic procedures and post op care
Skills and Competencies
Customer service focused: committed to providing exceptional customer– written, phone and face to face.

Communication: the ability to communicate clearly and concisely,

Attention to detail: excellent attention to detail and written skills when communicating with others

Teamwork: willingness to assist and support others as required and get on with team members.

Time management/organisation and flexibility: accomplish objectives effectively and carry out duties in an efficient and timely manner.
Duties
Confidently handle and restrain animals

Provide nursing care to hospitalised patients, including patient monitoring and health checking, feeding, grooming, and walking animals

Preparation for all ER and medicine cases, communication with doctors to decide pre-meds/induction and CRI's if needed

Perform sedation and anaesthesia for various procedures

Setting up treatment ER sheets for ER cases on Smartflow

Assist with diagnostic testing including sample collection, catheter placement, venipuncture, radiography, submitting and running lab work

Ensuring documentation is accurate and complete

Help with managing patients from admission to discharge and follow up care

Administer treatments including injections and tablets

Have strong attention to detail, particularly when administering medications and monitoring multiple patients

Perform diagnostic tests, blood sampling, urine analysis and x-rays prepare animals for surgery and perform some minor procedures, e.g., dental hygiene

Monitor anaesthesia and report changes to the veterinarian

Assist veterinary surgeons with operations

Communicate with pet owners about their animals, reassuring them about their animal's treatment

Educate pet owners on animal health, including vaccinations, worming, flea prevention and appropriate nutrition

Ensure that patient records are up to date by carrying out any relevant administration tasks

Undertake stock management tasks

Assist breeder clients with whelping and provide support and advice

Support veterinarian, veterinary nurses and anyone undertaking work placements

Cleaning duties to maintain the cleanliness and hygiene of the practice

Provide orthopaedic patients with post operative care and assist rehabilitation nurses.
The position salary range $54,000 - $60,000
To apply for the position please send resume along with a cover letter addressing the above criteria to: jo@noahscrossingvetclinic.com.au
---
Brighton Veterinary Hospital, Coastal South-West Adelaide, SA (posted 12th April)
Veterinary Nurse
At Brighton Veterinary Hospital, we currently employ 10 veterinary nurses and 2 veterinary receptionists. Most nurses are permanent part-time and enjoy one rostered day off per week, but we also offer full-time roles.
The veterinary nurses at BVH range in their level of experience and qualifications. Our most experienced nurses have completed a Certificate IV in Veterinary Nursing, and many have done further professional development in a special interest area.
Some of our nurses are currently completing a Certificate IV in Veterinary Nursing through a traineeship with BVH or completing it privately outside of work hours.
The Veterinary Nurse role at BVH consists of three key areas: Consulting, Surgery, and Reception. Most nurses work across all three areas; however, some nurses may work in just one or two of these areas, depending on their preference, skills, and availability.
The clinic also offers Puppy Pre School, and some deliver these programs outside of regular work hours.
We are currently seeking an experienced veterinary nurse with > 3 years veterinary nursing experience. Ideally, the successful candidate will be able to:

Actively monitoring an anaesthetic and recovering pets post operatively

Assist with surgical procedures including dentals, orthopaedics, soft tissue and desexing surgery

Conduct nurse consultations including surgical admissions and discharges, anal gland expression, cartrophen injections, and nail clips

Perform diagnostic tests including the collection and testing of blood, urinanalysis, cytology and preparation for radiology studies

Manage hospital patients via fluid management, TPR and wound management

Dispense and prepare medication
If you are looking for professional development and to grow your nursing career we would love to hear from you. Leadership opportunities are available for nurses that are keen to assume extra responsibility in the clinic environment.
Applications should be forwarded to Recruitment@Brightonvethospital.com.au
Please visit https://bvh.net.au/join-us/ for further information.
About us
We have a positive and supportive work culture who continue to demonstrate their emphatic support for each other. We are committed to ensuring staff enjoy a great work-life balance and feel valued and part of the family. We believe in continuous improvement and investment in technology to streamline and improve the end-to-end hospital experience for our clients and staff alike. Brighton Veterinary Hospital is an accredited and purpose-built veterinary hospital. The practice consists of three consulting rooms (soon to be four), two triage/surgery tables, a dedicated surgery, and a radiology suite including a new Philips Ultrasound unit. We are a busy clinic that has experienced significant growth in the past few years. We have exciting plans for the future and would love for the right person to be a part of our future.
---
Murray Bridge Veterinary Clinic, Adelaide SA (posted 11th April)
Experienced Veterinary Nurse to join our highly trained and valued nursing team.

Our busy mixed, semi-rural practice is looking for a Veterinary Nurse to join the team on a Part Time basis for a fixed term contract (with the possibility of extending to a non-term contract).

Is that you??

A great opportunity to be part of a vibrant, mixed animal veterinary practice committed to high standards of care, customer service and teamwork. We are a long established and progressive, 7 vet, mixed rural practice (90% small animal and 10% large animal). With a vet to nurse ratio of 1:2.

Situated 50 minutes via the freeway, from Adelaide on the mighty Murray River - we offer attractive, newly renovated, spacious premises which are well equipped with modern equipment including Ultrasound, Digital Dental X-ray, Cardel Patient Monitor with blood pressure along with other equipment.

Our experienced nursing team are highly trained and with their skills utilised to assist vets in routine and advanced/emergency surgical procedures, nurse and team consultations and customer service. Experienced Cert IV nurses or experienced trainees are encouraged to apply. (Large animal experience is not required, previous surgical nursing experience is preferred)

Check us out online at www.murraybridgevet.com.au

For more information or to apply, contact careers@murraybridgevet.com.au

---
Hackham Veterinary Centre, Hackham West, SA (posted 11th April) Leave Cover 12 Month Contract
We are looking for an experienced certificate IV veterinary nurse to join our team at Hackham Veterinary Centre starting August 2023.
The position is for an initial 12 month contract (after a 14 day trial period) to cover a leave of absence but with the opportunity for a permanent position at the end of the contract.
We are looking for a friendly enthusiastic team player with attention to detail for approximately 25-30 hours per week. The position will include surgical and reception shifts and will be rostered Monday to Friday with no after-hours or weekend work required.
We are a small but very busy general practice (small animal) clinic with a large varied case load. 
Remuneration will be above award rates.
Please send your resume or any queries to Dr Rebeckah Stanton at bowdens.1@bigpond.com
---
Kookaburra Veterinary Employment reserves the right to edit or omit any advertisement at our discretion. We take no responsibility for the accuracy of any advertisement shown and will not be liable for any damages of any kind arising under any circumstances.