Vet Nurses and other support staff
Positions Available in Industry & Non-Clinical Jobs
including Remote Work, Kennel/Cattery Attendants & other Animal Care
---
VetPartners, Osborne Park, Perth WA (posted 27th September) Client Contact Centre Supervisor

Client Contact Centre Supervisor
The Client Contact Centre Supervisor presents a unique opportunity for a veterinary nurse with a passion for customer service to take the next step in their career by leading a small team. Your knowledge of veterinary practices and your commitment to excellent client care will be invaluable.
As a Client Contact Centre Supervisor, you will lead a team of dedicated customer service representatives in our client contact center in Osborne Park. You will be responsible for ensuring that our clients have a seamless and positive experience when they contact us, whether by phone or email. Your role will encompass both inbound and outbound calls, handling client enquiries and proactively contacting clients. The Supervisor plays a key role in maintaining and enhancing our reputation for exceptional client care.
VetPartners is committed to providing excellent care to our patients. Our team of passionate professionals strives to create a nurturing environment for pets and their owners alike. As a Client Contact Centre Supervisor, you will play a vital role in ensuring that our clients receive the best possible service and support during their interactions with One Cancer Care, Best 4 Pet, Vetwest Animal Hospitals and Adelaide Vet.

Key Responsibilities:
Supervision and Leadership: Lead, mentor, and coach a team of client contact center representatives to ensure they provide outstanding customer service.
Client Interaction: Manage client interactions and provide resolution to client concerns, ensuring a high level of client satisfaction.
Quality Assurance: Monitor and evaluate client interactions to maintain high-quality service standards.
Training: Conduct training sessions for client contact center staff to enhance their product knowledge and communication skills.
Performance Metrics: Develop and track performance metrics to measure the success of the client contact center team.
Process Improvement: Identify opportunities for process improvement and implement changes to enhance efficiency and client satisfaction.
Feedback Loop: Act as a liaison between the client contact center team and other departments to address client concerns and provide valuable feedback.
Reporting: Prepare and present regular reports on contact center performance to management.
Skills and Experience:
Proven experience in a supervisory or leadership role in a client contact center or customer service environment.
Strong communication and interpersonal skills.
Exceptional problem-solving abilities.
A passion for providing excellent client service.
Knowledge of veterinary practices and terminology (preferred but not essential).
Benefits:
Competitive salary commensurate with experience
Full time, with flexible hours (38hrs per week)
4 weeks annual leave
Ongoing professional development opportunities
EAP access
Generous staff discount
A supportive and caring team environment.
How to Apply:
If you are a motivated and compassionate individual with a passion for client service and leadership, we would love to hear from you. Please submit your resume and a cover letter outlining your relevant experience to careers@vet.partners or contact 1800 VET JOB.
---
Muzzle to Muscle Canine Wellness Centre, Townsville QLD (posted 26th September) Business For Sale
Summary:
This is an incredible opportunity to take a sidestep within the Veterinary industry. Muzzle To Muscle is currently owned and run by a Veterinary Nurse. This unique business is a specialty centre designed to assist dogs with rehabilitation, physical health needs and their fitness. Muzzle To Muscle is conveniently located next to a dog day care, resulting in many appointments being booked by day care clients who utilize both services. The business also has a great relationship with local veterinarians for referral of canine patients in need of rehabilitation. There is also a shop front/online store which stocks a unique range of canine products including enrichment toys, treats, health products and apparel. The business also has a great marketing presence with a client database, social media and website (with an online booking system and online shop).
Please click here to see photos!

Key Features & Benefits:
Well established business with a loyal client base and referral network.
Proven track record with client satisfaction 5 1/2 day week business
All equipment included Underwater Treadmill Pool (8.22m x 3.66m - 30,700lts), filters, heater and pool cover
Balance and rehab equipment
Mobile phone (with number and contacts), tablet with POS system, and laptop
Office fit out and furniture
Full training during handover period and ongoing support if required
Two amazing casual staff members
Strong industry reputation
Genuine Reason for sale
Price: $75,000 + SAV (estimated $9,000)

Contact: 0455 338 038 or muzzletomuscle@gmail.com
---
Casula Vet Hospital & Elizabeth Drive Animal Hospital, SW Sydney NSW (posted 26th September) Kennel Hand
Casual Kennel Hand
Casula Veterinary Hospital and Elizabeth Drive Animal Hospitals are busy, well established small animal practices in South-western Sydney. We are located in the Liverpool area, just a few minutes from the Hume Hwy exit on M5.
We are looking for a Kennel Hand for 12-15 hours per week, possibly more for the right candidate
We are looking for an enthusiastic team member who has the ability to work as part of a team and independently.
Duties include but not limited to:
Ensure our hospital and cattery stays at a high standard of cleanliness

Maintain a high level of patient care

Assisting nurses and vets with patient handling

Medicating and providing enrichment

Stock control
Your skills and experience
Enrolled or planning to enrol in animal studies

Animal handling skills

Time management skills

Attention to detail

Motivated team player

Ability to communicate efficiently with nurses and vets
Please visit our website to learn more about us. www.veterinaryhospital.com.au
To apply, please email your resume to Amy: amy.bright@veterinaryhospital.com.au or call on 02 9602 9863
---
Imaging First, Perth-Based, WA (posted 12th September) Sonographer
Fantastic opportunity for experienced veterinary sonographer in beautiful Western Australia for a well-established peripatetic service across Perth.
ImagingFirst is a highly reputable diagnostic imaging service operating in an 80km radius from Fremantle, Western Australia, providing abdominal ultrasound, echocardiography, focused ultrasound examinations, Holter monitoring and ultrasound training for small animals to first opinion veterinary clinics. We strive to provide the highest possible level of service in a first-opinion setting with compassion and genuine clinical interest in the outcome for every one of our patients and their owners. Since 2019 the company has evolved to accommodate a high caseload without compromising on quality, including use of a transcription service for report writing and a dedicated office administrator to send reports, generate invoices, and correspond with clinics.
Please click here to see photos!

Are you an experienced vet with advanced ultrasound skills, and post-graduate qualifications in diagnostic imaging or cardiology? We are looking for someone to help fulfil our very high caseload with ever-increasing demand, which exceeds the capability of the single sonographer (and Company Director) operating currently. The right candidate will demonstrate a genuine passion for diagnostic imaging and patient care, along with an excellent work ethic and desire to continue learning.
Qualifications and experience:

Fully qualified veterinary surgeon with eligibility to work or register in Australia

At least 2 years' experience in first opinion, referral, or clinical training capacity (post-graduation)

Ideally have, or working towards, one of the following post-graduate qualifications including (but not limited to):


CertAVP (diagnostic imaging)

MANZCVS (radiology, small animal)

Graduate Certificate in Advanced Small Animal Ultrasound - Abdominal (Uni. Melbourne)

PGCert (Small Animal Medicine and Surgery)

Equivalent qualifications will be considered


Completion of a diagnostic imaging or rotating internship with imaging focus is highly desirable but not essential
We offer a highly attractive package comprised of minimum baseline pay above award, and a generous incentive scheme (including commission on scans, mileage, mobile phone, CPD allowance and more), allowing you to earn full-time pay for part-time hours. We can offer assistance with relocation for interstate and international applicants. There is an opportunity for partnership for the right candidate following an appropriate duration of service. You will be an integral part of the team and face of the company, and we look forward to welcoming the right person to grow with us!
We are looking for someone to come on board at the earliest opportunity. So, if you have a passion for ultrasound and want to take the next step in your career, we want to hear from you! Please email an expression of interest to Dr Louise Barnett at: louise@imagingfirst.com.au .
See imagingfirst.com.au/about-us and
---
Advanced Anaesthesia Specialists, Lower North Shore, Sydney NSW (posted 31st August) PT Industry Vacancy
Clinical Support in Veterinary Anaesthesia
Australian manufacturer of Veterinary Anaesthesia, Patient Warming & Monitoring equipment
This role provides clinical support, advice and trouble-shooting in response clinical enquiries from our customers in Veterinary Hospitals. This role interfaces between vet clinics and our service and technical teams located in Gladesville
Our anaesthesia manufacturing company is a global leader in the design, manufacture, and service of veterinary anaesthesia, hypothermia prevention and monitoring equipment.
For more information visit: www.darvallvet.com.au
This position is currently permanent Part-Time (min. 20hrs) and can accommodate school hours. Full-Time is available for an appropriate candidate.
The position is available for an immediate start
Requirements:
3 days min. up to 5 days per week

Qualified Veterinary Nurse with clinical experience in anaesthesia
Enthusiasm for anaesthesia equipment, its applications and clinical use
Previous customer support experience preferred
Excellent Communication skills and the ability to liaise with a wide range of people
Problem-solving skills
Assist with education & training programs
Experience in Excel, Word & Access (database) is preferred
Please forward resume to email: admin@darvallvet.com.au and info@darvallvet.com.au
---
Petcover New Zealand, Auckland (posted 31st August) Pet Insurance Vacancy - Policy Administration
Policy Administration
Petcover is a global pet insurance provider and the leading pet insurance provider in Australia and New Zealand and are growing rapidly in the UK and Europe.
Pets are at the heart of our business and our employees; supporting pet parents is what we do best, and why we love working at Petcover.
We pride ourselves on not only being different in terms of product quality, but service. We aim for every interaction we have with our customers to be one they leave feeling like we really care about them and their pets, because we do!
Are you a qualified veterinary nurse? Want to spread your corporate wings and make an impact on Pet Insurance? We're looking for passionate people to support our Pet Parents when they need it most.
At Petcover we are looking for enthusiastic, motivated driven and friendly people to join our dynamic and hardworking policy administration team contributing to our positive team environment.
KEY DUTIES:
Manage Renewals
Processing & Policy Documentation
Process of amendments to current insurance policies upgrades, downgrades
Provide exceptional client support via phone and email
Provide effective and efficient administration support and accurate data entry
Report and promote within regulatory framework possible business risks and breaches.
KEY REQUIREMENTS:
Excellent communication skills, both written and verbal
Excellent organizational and time management skills
Strong client service and relationship skills
Ability to prioritize and manage multiple and competing work tasks and deliver to agreed deadlines
Processing - heavily data entry - high volume - high attention to detail
Bright bubbly personality as the first point of contact for internal and external stakeholders on the phone
Must have an affinity with pets
What We Offer
Discounted Pet Insurance
Full Product Training
Employee Assistance Program
Bring your pet to work
Tier 2 General Insurance
If you feel that you have the skills, knowledge and experience necessary to perform this role please submit your cover letter and resume to sharonbuffone@petcovergroup.com
---
Fur Life Vet Dubbo, Central West NSW (posted 28th August) Business Manager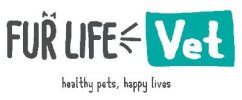 Fur Life Vet Dubbo – Business Manager

A part of the Apiam Animal Health group of regional and rural veterinary clinics across Australia, Fur Life Vet Dubbo is a large busy practice, established for almost 20 years, that prides itself on having a great relationship with clients, customer satisfaction and going above and beyond for patient care.
In line with our Vision "Healthy Animals and Happy People" we embrace a culture of diversity, equity, and inclusion. We care about creating an environment that promotes safety and wellbeing and where our people feel supported, respected and empowered.

About the role:

The Business Manager is responsible for providing high level leadership to achieve the operational and financial objectives of the clinic. This position works in partnership with the Clinical Lead, Business Partners and the Regional Coordinator to develop and mentor team members to achieve high performance as well as implementing operational systems and procedures to optimise efficiency and patient care.  The Business Manager is also responsible for fostering a safe and collaborative workplace culture that encourages team members to develop and enhance their skills. 

Position holders will excel at building relationships with employees, clients and the broader community.
Provide leadership, coaching and support to all team members ensuring that performance and behavioural expectations are clear and aligned to Apiam strategic objectives.
Effectively manage employee relations issues including workplace conflict and performance issues in a timely manner.
Responsible for achievement of clinic financial objectives, which includes achievement of revenue targets and management of operating expenses.
Encourage the development and implementation of new ideas, processes, services and technologies which will improve efficiency, clinic image and customer value proposition.
Review performance data (sales, operating expenses) to monitor productivity and actively implement improvement initiatives.
Conduct regular development discussions providing feedback on performance and development and recognise and reward achievements.
Manage recruitment and onboarding activities to ensure that we have enough great people with great skills.
Support the implementation and optimisation of Practice Management and HR Software and Apps to deliver a positive experience for employees and clients.
Qualifications & Experience:
Bachelor's degree in business or other relevant degree or qualification
Minimum 5 years' experience in team management within a service, hospitality, retail, Veterinary, health or professional services setting.
Extensive high level leadership skills and experience.
A demonstrated track record of implementing strategic business outcomes.
About you:
Demonstrate effective coaching and mentoring skills to drive individual and team effectiveness.
Possess strong commercial and business acumen with the ability to interpret financial information.
Ability to solve problems with varying complexity in a timely and appropriate manner.
Work collaboratively within and across teams and sites to deliver value.
Excellent leadership skills and passion for driving teams.
If this opportunity excites you and you would like to join our team, please apply with your resume and a cover letter demonstrating your prior experience to recruitment@apiam.com.au
---
Animal Referral Hospital Homebush, Inner West Sydney, NSW (posted 24th August) Client Relationship Manager

Client Relationship Manager - Full Time
Company Description
Greencross is Australia's largest integrated pet wellness organisation; with a network of retail stores (Petbarn and City Farmers), veterinary practices (Greencross Vets), and our Animal Emergency Hospitals. Our purpose is to make our world a happier place through the love of pets.
We have an exciting opportunity for you to join the team at Greencross Pet Wellness as a Client Relationship Manager for our Specialist and Emergency Hospitals.
Job Description
As a Client Relationship Manager, you will be the principle contact for relationships with all or our veterinary business clients (referring vets) and pet owning clients. Ensuring that we have a simple smooth process for referring vet engagement with our hospitals and to work closely and collaboratively with the Specialist and Emergency Hospital Marketing Executive along with the Business Managers for each of the S&E hospitals in their region.
Key Responsibilities of the role include:
Developing and nurturing relationships with our referring veterinary practices, fostering a collaborative and mutually beneficial partnership.

Monitoring and managing referral targets to ensure consistent growth and achievement of goals.

Utilising your marketing experience to create and implement strategies that effectively promote our Specialist and Emergency Hospital services.

Generating comprehensive reports to provide insights into referral trends, performance metrics, and growth opportunities.

Ensuring compliance with occupational health and safety standards to maintain a safe and secure environment for staff, clients, and patients.

Manage B2B interactions and engage in strategic partnerships to enhance our referral network.

Coordinate and oversee events aimed at strengthening relationships and promoting our services within the veterinary community.

Collaborate closely with the marketing team to align strategies, messaging, and promotional activities.

Work in coordination with the operations manager to streamline processes and enhance overall efficiency.
Qualifications and Experience:
Experience in the Veterinary or Medical Industry, demonstrating a deep understanding of the sector's dynamics and needs.

Proven track record in developing and maintaining professional relationships.

Marketing experience with the ability to create and execute successful strategies.

Exceptional communication and interpersonal skills, allowing you to interact effectively with diverse stakeholders.

Proficiency in generating and analysing reports to inform decision-making.

A commitment to occupational health and safety standards to ensure a secure and compliant work environment.
Our offer
The opportunity to work with a dynamic and dedicated team of professionals in the pet care industry.

A competitive salary package commensurate with experience.

Ongoing professional development opportunities to enhance your skills and expertise.

The chance to make a meaningful impact on the health and well-being of pets and their owners.
If you are a motivated individual with a genuine passion for the Veterinary or Medical Industry and a proven ability to build strong relationships, we encourage you to apply for this exciting role. Join us in our mission to provide exceptional care to pets and contribute to their overall wellness.
To apply, please click here submit your resume and a cover letter outlining your relevant experience and why you are the ideal candidate for the Client Relationship Manager position at Greencross Pet Wellness.
---
VetLand Hospital & Emergency, Mitcham, Eastern Melbourne, VIC (posted 16th August) Puppy Preschool Manager
PUPPY PRESCHOOL MANAGER
Take the step up into a dynamic new role, with lots of support (and lots of puppies).

A friendly and industry-leading team, in an advanced hospital facility in Melbourne's east.

Permanent full-time position with generous above-Award remuneration.
About Us
VetLand is a newly constructed veterinary super-hospital in Melbourne's eastern suburbs, providing a diverse range of services including advanced-level general practice and 24-hour emergency & critical care. With the opening of our flagship centre in Mitcham, and building on our reputation for exemplary animal care, the organisation is preparing to commence our new Puppy Preschool program. As such, we are recruiting for an enthusiastic and conscientious Puppy Preschool Manager to join our team, to help us launch and maintain a preschool service that clients and pets will love!
About the Role
This hands-on and client-facing position is intended to provide effective supervision of the service; the role includes managing day-to-day preschool operations, caring for the space it occupies, and implementing effective management over its systems, equipment, and processes to ensure the preschool's long-term success. Most importantly, the manager ensures that consistently high-quality care is provided to the puppy 'students' in our charge, and that our clients experience a fantastic and reliable service.
The role is serious business, but also serious fun! Typical responsibilities include:
Providing puppies with enriching play experiences that stimulate their minds and bodies, encouraging positive interactivity / socialization between 'students', and fostering adherence to their behavioural training.

Managing communications, building owner rapport, and updating clients on their puppies throughout the day.

Liaising with the Marketing Manager to support our connectivity with the region's pet-owning community and strengthening our engagement with clients (current and prospective).

Developing and implementing effective protocols that enable preschool operations to run smoothly.

Managing the preschool inventory, billing, and upkeep of the space.

Admitting puppies into the preschool during morning drop-off hours, and discharging back to owners at afternoon pickup times.

With the support of VetLand management – monitoring and reporting on preschool activities, budgets, and results.
This impactful role offers a great mix of fun, independence, and the opportunity to learn new skills… in a unique and stimulating preschool environment!
About You
You're a conscientious individual with a background in animal care, perhaps (but not necessarily) in the field of veterinary nursing, and with a specific interest and/or experience in animal behaviour. The prospect of helping nurture the growth and development of our puppy students appeals to you, as does the opportunity to "step up" into a new supervisory role that's well supported by hospital leadership.
Able to work well independently and as part of a team, you'll leverage your good organisational skills to keep on top of the daily hustle and bustle of the preschool, including meeting the needs of the puppies and the preschool's administration. As this is a client-facing role, you'll feel at ease engaging confidently and positively with owners.
Most importantly, you're a friendly and values-driven team player who loves puppies and wants to make a real difference in their (and their family's) quality of life!
How to Apply
Applications and enquiries should be directed to VetLand via email: recruitment@vetsinc.com.au
Applications should include a cover letter outlining your suitability to the position, and a current CV with references.
---
SASH North Ryde, Sydney (posted 16th August) Animal Physiotherapist/ Rehabilitation Therapist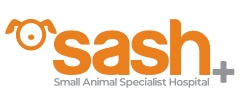 Animal Physiotherapist / Veterinary Rehabilitation Therapist  
We are looking for an enthusiastic Animal Physiotherapist / Rehabilitation Therapist with a passion for helping our furry friends on their road to recovery!
About SASH:
SASH is the largest veterinary referral facility in Australia, providing a complete range of clinical services to clients and patients. We have an excellent reputation for providing the highest level of quality health care service to veterinary patients, having had the privilege of treating over 45,000 patients in in the last 12months alone! Offering a truly collaborative environment, you will work closely with our onsite teams and broader network of over 80 specialists across various departments. Just a few of the teams you will work collaboratively with include; emergency and critical care, neurology, surgery, oncology, cardiology, ophthalmology, dermatology, radiology, and anaesthesia.
The Animal Physiotherapist / Rehabilitation Therapist Position:
We are currently looking for an animal rehabilitation therapist to join our busy and growing team. We are interested in candidates who have a background or qualification in veterinary rehabilitation. You will need to be passionate, dynamic and interested in expanding your knowledge base by working across all services of the hospital. You will be working closely with our specialist surgeons, sports medicine vet as well as an experienced team of therapists.
This is a full-time, permanent position working Monday to Friday with a shared rotation of Saturdays. We will also consider candidates looking for part-time work. Responsibilities will include but not be limited to:
Assessments of musculoskeletal, orthopaedic, and neurological veterinary patients
Planning and implementation of rehabilitation programs
Giving advice on changes to assistive devices and environmental modifications for veterinary patients to facilitate function
About You:
We are looking for a truly dedicated individual who loves to help animals during their recovery. To be considered for the role, you will need to demonstrate the following skills:
Have completed a qualification in Animal Physiotherapy or Veterinary Rehabilitation. If you are part way through your qualification and are yet to finish, we'd still love to hear from you.
A good foundation in Maths and English
Able to work as a part of a team or autonomously
Ability to following directions precisely
Excellent problem solving and decision-making skills
Excellent observational skills
Desirable but not essential criteria:
3 years experience in animal rehabilitation
What's in it for you?
You will be joining the SASH family during an exciting period of growth! The sports medicine team provides a friendly, positive and inclusive environment, making it a fabulous place to that the next step in your career.
Excellent pay with annual reviews
Progression opportunities for the right person
Opportunity to work with a fantastic team
Access to world class diagnostic and rehabilitation facilities
Employee Assistance Program
Generous continuing education allowance
Team member discounts and social events
If you want to join a positive team with a great culture please apply for the role with your CV and cover letter to Jessica O'Connor at joconnor@sashvets.com
If you'd like more information, please call Jessica O'Connor on 0421 820 730.
---
SASH North Ryde,
Sydney NSW
(posted 11th August)
Director of Nursing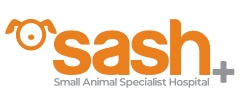 Director of Nursing
The Small Animal Specialist Hospital (SASH) is the largest privately owned network of veterinary referral hospitals in Australia. SASH also has the largest hospital in the southern hemisphere in our network, being our flagship hospital in North Ryde (Sydney). The team believes the highest standards in veterinary care are achieved when clinical expertise is delivered by compassionate, motivated people in a caring and supportive environment. Inspired by the special bond between pets and their families, the team constantly strive to help pets and their families live their best life.
Being part the way through a hospital refurbishment, the team have also revamped the nurse team structure! Having introduced Nurse Unit Managers for each department, team leaders and senior nurses, we've also developed a network wide leadership role for our nursing team, SASH's first Director of Nursing.
To learn more about SASH, please click on the links below:

The Position:
The Director of Nursing will oversee the nursing team across Australia and report directly to the Chief Operating Officer of SASH who sits on the SASH Group Leadership Team.  Working closely with each hospital, you will work to ensure teams are engaged, providing gold standard care to patients and exceeding client expectations. This exciting role involves, but is not limited to:
Work to develop the vision and strategy for nursing across the SASH network, driving implementing and supporting training and development initiatives.
Collaborating with the broader Group Operations Team to find synergies, consistency in policy and procedures regarding how we run our hospitals. 
Delivering the best patient care possible through nursing excellence, implementing a roadmap for continuous improvement to ensure SASH is always a leader in patient care.
Setting, applying and monitoring patient care standards for reporting to the leadership team and the Board of Directors.
Delivery of financial targets, budgets, and forecasts. 
About You:
SASH is seeking an experienced leader who has a strong track record in delivering excellence in animal healthcare, who is also a great leader of people. You will be able to demonstrate a track record in the following: 
Delivering a vision and leadership of large highly performing nursing teams
Patient advocacy and maintenance of high quality care across a complex operating environment. 
Ability to motivate and engage direct and indirect reports, holding people accountable for their results, making tough calls in a constructive way.
Ability to lead continuous improvement of nursing operations and execute change (processes, systems, ways of working). 
Demonstrated organisational skills with the ability to meet deadlines and effectively balance competing demands in a professional manner. 
Showing compassion and care for patients, clients, and our people. 
Demonstrated desire and drive to pursue professional and personal development.  
Exceptional verbal communication skills. 
Ability to effectively relate to people across all roles and levels of the organisation. 
What's in it for You:
You will be joining SASH at a very exciting time with the network due to open 2 more hospitals in the next 12 months. The animal health care industry is extremely rewarding and this role is central in supporting SASH on our mission to enrich the lives of our patients and their families. 
Excellent salary packaging.
Opportunity to be part of setting a national standard for nursing.
Be involved in supporting industry wide excellence.
New parents policy, including paid parental leave.
Team member discounts and social events.
A committed and supportive leadership team.
Collaborative team environment.
For more information or a confidential conversation, please contact Alex Vatsaklis at avatsaklis@sashvets.com or careers@sashvets.com
To apply, please click Apply now
---
Animal Emergency Centre, South East Melbourne VIC (posted 21st July) Veterinary Nurse Training Co-ordinator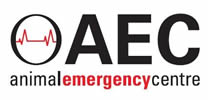 AEC Victoria Veterinary Nurse Training Co-ordinator
AEC Moorabbin, Mount Waverley & Frankston VIC
Are you an experienced ECC Veterinary Nurse looking for an exciting new opportunity?
Do you have a passion to educate and support nurses in your team to encourage their growth?
Do you take great pride in the work that you perform?
Are you looking for something more where you can have a positive impact in the veterinary industry and within your team?
This role may be just what you are looking for and provide you with great job satisfaction!
AEC Victoria have an exciting opportunity for an experienced ECC Veterinary Nurse to join their Melbourne teams as the AEC VIC Nurse Training Co-ordinator. We are passionate about continuously developing our teams to perform to the best of their abilities, and the Nurse Training Co-ordinator role is a big part of this.
AEC Mt Waverley, Moorabbin & Frankston are dedicated emergency and critical care hospitals with an outstanding team of Vets, Nurses & Support Staff, all performing to exceptionally high standards of care. The role of the AEC VIC Nurse Training Co-ordinator will help support the nursing staff to continue to work to their high standards and provide consistency across the three hospitals. It will also involve working closely with our trainee nurses to ensure they have suitable mentors, and that they have every opportunity to learn skills & progress successfully in their traineeship.
This is a part time role at 26hrs per week, however, can be combined with clinical shifts to reach full time hours of 38hrs per week.
What we can offer you:
The opportunity to broaden your skills in a supportive, exciting, and dynamic environment.
A challenging and rewarding position – What doesn't challenge you, won't change you!
Ongoing career support and mentorship
Support both professionally and personally with proactive interaction with colleagues and the support team
The opportunity to progress you career
The opportunity to work alongside some of Melbourne's best ECC vets and nurses
Paid parental leave program
Our ideal candidates will have the following:
Cert IV Qualifications as a Veterinary Nurse (or equivalent qualification)
Further nursing qualifications such as ECC Diploma, are highly regarded
Training & Assessment Certificate is highly regarded
Exceptional organisation and communication skills
Flexible, adaptable and a positive attitude!
Passionate about patient and client care
Great people skills with a desire to help those around you grow
Willingness to work across the three AEC sites
Willingness to work flexible hours
Interested? Click here to apply now!
---
Kookaburra Veterinary Employment reserves the right to edit or omit any advertisement at our discretion. We take no responsibility for the accuracy of any advertisement shown and will not be liable for any damages of any kind arising under any circumstances.