Vet Nurses and other support staff
Positions Available in Industry & Non-Clinical Jobs
including Kennel/Cattery Attendants & other Animal Care
---
University of Sydney Camperdown, Inner West Sydney NSW (posted 17th March) Laboratory Animal Services Vet Tech
Laboratory Animal Services (LAS) Veterinary Technician - 0102562
Full time Continuing position located on Camperdown Campus in the Charles Perkins Centre, Laboratory Animal Services
Exciting opportunity to manage animal health and welfare in a laboratory environment
Base Salary HEO6 (38 hours per week), $99K - $107K p.a. + 17% superannuation
About the opportunity
Laboratory Animal Services (LAS) are seeking to appoint a highly experienced Veterinary Technician to provide delivery of animal husbandry services and higher-level veterinary technical services for large animals at the University's Hybrid Theatre facility to support high quality research outcomes, in coordination with the LAS Clinical Veterinarian, the Hybrid Theatre facility manager and the University's Animal Welfare Veterinarians. The Veterinary Technician will contribute to the administrative and animal welfare responsibilities of the LAS large animal team, ensure the health and well being of animals at the hybrid theatre facility and maintain associated record keeping. The candidate will make decisions regarding animal health and welfare, in consultation with the LAS Clinical Veterinarian, and have a strong commitment to delivery best practice care.
Your key responsibilities will be to:
deliver routine animal care and husbandry services, including cleaning of facility, feeding of animals, monitoring of environmental conditions, management of environmental enrichment and associated record keeping
assist in delivering higher-level technical and veterinary services, including induction of new animals into the facility, preparing animals for procedures, anaesthetics, perioperative care and assisting with humane euthanasia
ensure efficient operation of Hybrid Theatre facility animal services, including supply of animals, ordering consumables, liaising with researchers and facility maintenance
contribute to the administrative responsibilities of the large animal team to ensure efficient operation of the facility and to comply with animal ethical responsibilities
provide supervision and leadership for animal technicians to ensure high standards of animal care and efficiency of service.
Laboratory Animal Services (LAS) is a professional services unit of the Research Portfolio, which provides day-to-day care for research animals, maintain animal research facilities, and help ensure regulatory compliance in relation to animal supply.
To learn more about the Laboratory Animal Services click here
About you
The University values courage and creativity; openness and engagement; inclusion and diversity; and respect and integrity. As such, we see the importance of recruiting talent aligned to these values and are looking for a Laboratory Animal Services Veterinary Technician who has:
an equivalent combination of training and experience in veterinary care of animals
experience in providing higher-level veterinary technical services for large animals (blood collection, cannulation, intubation, management of anaesthesia, analgesic techniques etc)
knowledge of the techniques and protocols relating to care and housing of large laboratory animals.
demonstrated ability to efficiently attend to administration responsibilities
a demonstrated understanding of, and commitment to, animal welfare
ability to recognise, initiate appropriate responses to and provide general oversight for the management of problems with equipment, building fabric and building services relevant to good animal house operation
availability to work on occasional weekends if required and to provide advice outside of business hours
a current driver's license, C Class
membership of the Australian and New Zealand Laboratory Animal Association is preferred but not mandatory.
To keep our community safe, please be aware of our COVID safety precautions which form our conditions of entry for all staff, students and visitors coming to campus.
Sponsorship / work rights for Australia
Please note: Visa sponsorship is not available for this position. For a continuing position, you must be an Australian or New Zealand citizen or an Australian Permanent Resident.
Pre-employment checks
Your employment is conditional upon the completion of all the role required pre-employment or background checks in terms satisfactory to the University. Similarly, your ongoing employment is conditional upon the satisfactory maintenance of all relevant clearances and background check requirements. If you do not meet these conditions, the University may take any necessary step, including the termination of your employment.
EEO statement
At the University of Sydney, our shared values include diversity and inclusion and we strive to be a place where everyone can thrive. We are committed to creating a University community which reflects the wider community that we serve. We deliver on this commitment through our people and culture programs, as well as key strategies to increase participation and support the careers of Aboriginal and Torres Strait Islander People, women, people living with a disability, people from culturally and linguistically diverse backgrounds, and those who identify as LGBTIQ. We welcome applications from candidates from all backgrounds.
How to apply
To apply, click here.
For a confidential discussion about the role, or if you require reasonable adjustment or support filling out this application, please contact Simon Drew, Recruitment Operations, Human Resources at recruitment.sea@sydney.edu.au
© The University of Sydney
The University reserves the right not to proceed with any appointment.
Click to view the Position Description for this role.
---
Cenvet, Kings Park NSW (posted 14th March) Team Leader of Customer Service
$70K + super
Cenvet is part of the Cenversa group of companies. We are an Australian owned and operated, animal health wholesaler – supplying products to veterinarians and pet stores across Australia. In operation for over 60 years we're experiencing steady growth and currently employ over 200 staff across Australia, it's an exciting time to join our team!
Cenvet Australia Pty Limited is a leading distributor of animal health care products to the veterinary industry.
We pride ourselves on delivering exceptional and consistent customer service to all our clients. We have an opportunity in our Customer Service division, based in Kings Park.
As our Team Leader of Customer Service you will be responsible for the supervision and support of the day to day activities of our Customer Service team in order to ensure that key service standards and objectives are met.
Duties and responsibilities:
Develop strong relationships with our clients
Processing of orders and answering customer queries
Assist in marketing activities
Outbound sales calls
Administrative support to our sales team
Actively support and develop Customer Service Representatives in order to ensure that they have the skills necessary to meet the service standards and objectives of Cenvet
Motivate and lead the customer service team under the direction of the State Sales Manager
Assist in the identification of skill gaps in individuals within customer service
Handle escalated customer service complaints
Assist with implementing and monitoring of process improvements with customer service
Skills and experience
Vet nursing and customer service experience
Minimum two year's team supervision experience
Excellent communication skills
Strong computer skills
Highly motivated
Ability to meet deadlines on a daily basis
Drive and motivation to get the job done, and
Willingness to exceed customer expectation
To apply please email: Renee.Whyburn@cenversa.com.au
---
Townsville City Council, North-Eastern QLD (posted 13th March) Coordinator Programs & Vet Clinic
Coordinator Programs & Vet Clinic
Permanent – Full Time Position Available
About the role
This position is accountable to the Team Manager Animal Care and Adoption and will be focused on the needs and aspirations of the Townsville community; growing and managing customer relationships, developing a culture of customer-centricity and personal accountability; and reshaping how we deliver services to maximise value.
This position will lead a team comprising of Veterinary Surgeons, Vet Nurse, and Program Officer. This position will oversee the management of the vet clinic, volunteer programs, events, and other educational programs in relation to the Animal Care and Adoption Centre. The coordinator will be pivotal in collaborating with the community and animal industry to promote the message of responsible pet ownership within Townsville.
The role will form partnerships with key organisations and work collaboratively towards promoting responsible animal ownership across the city with key focus on animal management services. Through strong networking relationships, the role will continue to build relationships with suppliers and key personnel in the industry which will also include the Australian Veterinary Association (AVA).
About you
Our ideal applicant will have:
Desirable Diploma qualification and 5 years' experience in leadership, management, animal services or volunteering management.
Demonstrated experience leading and mentoring a highly skilled multi-faceted team to achieve operational objectives while maintaining a strong customer service focus.
Comprehensive written and verbal communication skills in order to present materials to a standard that would be acceptable for internal and external distribution i.e., policy documents.
Advanced level of interpersonal skills including the ability to relate in an authoritative yet diplomatic manner, particularly in dispute and confrontational situations.
Collaborative approach to negotiation and discussion with external stakeholders to enable the effective communication of council's position and expectations in relation to animal management.
Experience in effectively and positively dealing with a wide range of stakeholders and the public to promote, engage and enhance the focus on animal management and responsible pet ownership.
Proficient in the Microsoft suit of products and ability to utilise council Business Management Systems.
Superior time management and project management skills including the ability to priorities tasks, assess and negotiate project timeframes within a dynamic working environment and appropriately redistribute resources to meet operational needs when required.
Highly developed problem-solving and analytical skills, with an ability to exercise judgement and initiative where procedures and practices are not clearly defined. Advanced level of problem solving and resourcefulness in performing the role.
Knowledge on legislation relevant to the vet clinic operations and drug and poison requirements, Animal Management (cats and dogs) Act 2008 and council animal management local laws.
Experience managing critical business activities in the event of an unplanned disruption including but not limited to a disaster operation ensuring safety of staff, visitors, volunteers, and animals.
Current unrestricted "C" class drivers' licence.
Possess Child Suitability (Blue Card) or ability to obtain.
Demonstrated experience role modelling a positive safety culture and adherence to the Health Safety Management Systems through visible leadership and exercising due diligence and management of compliance and legislative obligations.
What We Offer
17.5% annual leave loading
Up to 5 weeks annual leave
Up to 3 weeks Personal/Carers Leave
14 weeks paid Parental Leave
Domestic and Family Violence Leave
Natural Disaster Leave
Long Service Leave available pro rata after seven years
Up to *13.5% Superannuation employer contribution for contributing members
Salary Sacrifice opportunities
Learning and Development opportunities
Fitness Passport program offering discounted membership to selected gym, pool, and yoga facilities
Employee Loyalty Program offering discounts at selected local businesses
Applying
If you are interested in applying for this role, or to see the other roles currently on offer at Townsville City Council please follow the link Jobs - List | Townsville City Council - External .
Queries
If you would like to find out more information about this role, or any other roles we currently have on offer, please do not hesitate to contact the Townsville City Council Recruitment Team by email at, hr_recruitment@townsville.qld.gov.au . Furthermore, if you need any adjustments to be made to the recruitment process or if you would like to discuss any accessibility requirements, please do not hesitate to reach out for a confidential discussion.
---
Located in North Melbourne, VIC (posted 8th March)
North Melbourne location with on-site parking
Modern equine facility
Opportunity to further your skills within the equine asset space
Come and bring your outstanding stable and equine experience to this exciting casual opportunity, with the possibility to move to a max-term contract for the right person.
Stable Hand
Our client is currently seeking qualified stable hands to join their busy team. You will be working at a modern, purpose facility based in North Melbourne. You will get to work with some amazing animals, help with their day-to-day care and maintenance of their environment. You will do this by this by brining your previous experience of working within horse stable environments, being open to learning new skills and being a team player, who is committed to the welfare of these animals.
The role
The stable hand position comprises of lots of different tasks and duties and will also require some previous experience with farm hand/farm maintenance duties.  
Duties will include, but are not limited to:
Feeding and checking of all horses
Maintain horse stable complex including daily cleaning and upkeep
Organising horses for farrier when in attendance
Cleaning and topping up of stables
Cleaning of yards, stallion yards and undercover yards
Washing of horse equipment and rugs
Saddling/Washing/Grooming of horses as required
Maintain saddlery and tack
Completing repairs on fences and electric fences
Slashing of paddocks with tractor/slasher
Weed spraying of smaller areas
Levelling of arena edges and surface
General tidying and cleaning up of the property/stables
Key Skills and Experience;
Previous experience working within an equine facility is essential
Horse handling skills of large equine assets
High level of physical fitness to carry out manual labour associated with stable/farm duties
Horse riding ability is desirable
Additional requirements;
Must be able to obtain and maintain security clearance
Drivers Licence essential
Tractor Licence desirable (or willingness to obtain within 6 months)
Forklift LF licence desirable (or willingness to obtain within 6 months)
This role is an immediate start and will require you to be available for shift work. Corse hours will fall across Monday – Friday, but you must have flexibility to work weekends if/when required.
Should you meet the above criteria and are looking for your next opportunity, enquiries or to apply please contact Candice Lewis on 03 9235 5121 or clewis@interchangebench.com.au.
---
Victor Chang Cardiac Research, Darlinghurst, Inner South-East Sydney, NSW (posted 21st February)
Help the 4.2 million Australians affected by cardiovascular disease

World class research institute

Inner city location, close to public transport
About us​
The Victor Chang Cardiac Research Institute (the Institute) is dedicated to finding cures for cardiovascular disease and is one of the most respected heart research facilities in the world. Renowned for the quality of its breakthroughs, the Institute was established in 1994 and has grown to a team of almost 200 researchers from around the globe, working across five divisions. A global centre-of-excellence, it integrates Cardiac Physiology and Transplantation, Developmental and Stem Cell Biology, Molecular Cardiology and Biophysics, Structural and Computational Biology, as well as Vascular Biology. At the Institute, we rapidly translate our discoveries into new diagnostics, prevention, and treatment of cardiovascular disease - reducing the incidence, severity and impact of heart disease.
The role
The Victor Chang Cardiac Research Institute maintains facilities for genetically modified rodents, where a high quality of animal care is coupled with excellent services for research.
As Technical Officer you will be working as part of a skilled and dedicated team who provide support for research into cardiovascular disease.
Duties and responsibilities include:
Performance and supervision of animal husbandry, welfare checks and sentinel screening
Overseeing of multiple facets of facility operations such as human resources, biosecurity, stock control, equipment, compliance, record-keeping and service requests
Participation in colony and project planning, and provision of support to research projects
Liaising with building engineers and technical service providers to maintain equipment and records of servicing
Training and assessing competency of animal care and research staff in animal handling, procedures, and techniques
Tissue sample collection and parenteral administration
Coordinating animal import and export
Developing and reviewing facility procedures
About you
We would like to meet you if you have:
Tertiary qualifications in a related applied science, such as Bachelor of Animal and Veterinary Bioscience, TAFE Diploma of Animal Technology, or other qualifications deemed equivalent
Extensive experience in laboratory animal facilities and familiar with the use and management of genetically modified mouse strains and surgical research models
Strong written and oral communication and the ability to present information and written reports
Experience in training and supervision of animal care and research staff
Australian Citizenship or Permanent Residency​
​What we offer:
Collaborative team environment
Diverse and inclusive workforce
Generous salary packaging (up to $15,900 general expenses + $2,650 entertainment/meals)
State of the art facilities built in 2008
Exposure to multispecies operations
Stimulating work setting focused on cutting edge medical research
We strive to ensure our staff and students enjoy a great working environment. We value and are committed to providing a working environment that embraces diversity and gender equity and promotes flexible working arrangements for staff to balance working requirements and personal needs.
How to apply:

Closing date: This position will remain open until suitable candidate is appointed.
---
PETstock VET Pty Ltd, Midland, Bunbury, Butler & Cannington, WA (posted 14th February) Vet Operations Manager
Our Vet and PETstock Vet, inspired members of the Petspiration Group have established themselves as industry leaders with a focus on delivering world class, innovative veterinary patient care. With us, you will be provided with a work environment where our team feel like they belong and are valued for the experience & skill set they bring.
As Vet Operations Area Manager, you will be supporting our 4 WA clinics & be involved in:

Financial performance of clinics – good clinical practice, reviewing data in profit and loss statements and NPS with clinics, mentoring and coaching on business to our teams, working with other Support Office departments in driving financial health

People management – completing performance reviews, acting on engagement survey outcomes, performance and grievance management, recruitment, assisting with team member matters.

Ensure consistent communication and relationship management with partnered sites in your state – relaying business plan and strategy, assisting with operational matters (e.g. logins, training, recruitment etc.)

Focus on retail and vet relationship – serve as vet representative at retail store, field, and state meetings, provide feedback and clinic updates to retail team members.
Clinic visits (Midland/Bunbury/Butler & Cannington) – As this role provides support across several locations in your state it will require regular travel and a valid, clean driver's licence.
What we're looking for… your someone who wants to take the next step in their Veterinary career, to develop your current skills and aspire to succeed with your leadership, commercial and financial knowledge. You possess the ability to influence & motivate teams to reach their potential and with your strong communication ability, you find creating meaningful relationships easy. Most importantly, you love what you do and you're ready to join an organisation that will value what you bring!
If this exciting opportunity sounds like the role you are looking for, please apply online or by sending your resume and cover letter to Sarah Eminaga, Veterinary Recruitment Specialist at sarah.eminaga@petstockvet.com.au. For any queries before applying, feel free to contact Sarah on +61 448 172 697
As we continue to grow & add to the family, Petspiration Group was formed….acknowledging our history, where we've come from and all we have achieved…we have now come together for the pets that inspire us! We are all about…People, Pets & Planet
Joining us will offer you the opportunity to make a positive impact on the lives of our pet customers & community not only through your role but through our charity foundation – check out the awesome work it does & how you can play a part – https://www.petspiration.group/foundation
---
Southpaws Moorabbin, South-East Melbourne, VIC (posted 8th February) Sterilisation Technician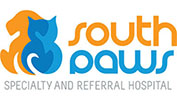 Full-Time Opportunities – Sterilisation Technician, Southpaws Specialty Surgery – Moorabbin
Southpaws - One of Australia's best-known referral hospitals.

We aim to be the first choice for expert veterinary care. Our teams of veterinary experts ensure that the very best surgical, medical, cancer and critical care is delivered in a professional and comforting environment for pets and their families.

As an Employer

Southpaws are committed to leading the way in creating a workplace that operates the way we believe it should, rather than the way they always have. To help deliver on our goal of becoming an industry employer of choice, we have created career pathways that support year-on-year progression both for your capabilities as a professional, as well as your remuneration.
Southpaws are the only veterinary hospital in Melbourne to have full-time Training & Development and Human Resources Departments on-site. These permanent teams ensure the structure necessary to support people on their personal and professional journeys to fulfilling their potential.

Southpaws are proud of our values and look for these positive characteristics in all applicants:
Professionalism
Integrity
Trust
Compassion
Humour
Innovation
Teamwork
The Role -

Southpaws are in the process of recruiting a Sterilisation Technician to join our growing team. We are open to applicants from any industry with experience in Sterilisation.

Core Duties –
Managing the cleaning of the operating theatre
Manually cleaning surgical instruments and equipment post-surgery
Carrying out routine maintenance of surgical instruments
Ability to process instruments through ultrasonic cleaner safely and correctly
Ability to process instruments using the steam autoclave safely and correctly
Ability to process instruments using the ethylene oxide steriliser safely and correctly
Assessing the efficacy of sterilisation processes
Ability to store sterilised equipment safely and correctly
Preparing complex surgical packs and equipment for surgery
Maintenance and cleaning of theatre equipment
Training and mentoring support staff in any aspect relating to Sterile Supply 
What's On Offer
Generous pay and working conditions
Industry-leading employee discount scheme for family pets
Dedicated HR and Training functions to help you fulfil your career goals and achieve your potential
Monthly check-ins and a dedicated platform for feedback and accountability at all levels in the hospital
Monthly company-wide social initiatives to support deep, genuine relationships with colleagues
Apply now to be a part of this exceptional team. Send your resume and cover letter to HR@southpaws.com.au
---
Kookaburra Veterinary Employment reserves the right to edit or omit any advertisement at our discretion. We take no responsibility for the accuracy of any advertisement shown and will not be liable for any damages of any kind arising under any circumstances.