Veterinary Practices for Sale or Lease, and Partnerships
Summary: (please scroll down to see full details of all listings)
---
ST MARYS, WESTERN SYDNEY - PARTNERSHIP POTENTIAL
We have a position/s vacant for either a full-time or a part-time veterinarian, or both, preferably experienced, but not essential, tostart work asap after 1st Oct '21, in our progressive, growing, Small Animal Practice in Western Sydney.
We are a well-equipped, very well regarded, 2-2½ vet practice with a wonderful team of support staff and a loyal and appreciative client base.

We are well equipped and strive to provide excellence in service to our clients and their pets, the old-fashioned way, with kindness, respect and compassion, in a relaxed and empathetic environment.

We pride ourselves on the quality of our work, as well as the rapport we build with our clients.

Position/s will be well remunerated, depending on experience. Ideally, some weekend work is envisaged, but no after-hours.
The roster does allow for some flexibility with hours and shifts.

Partnership opportunities will exist for a colleague/s with the necessary commitment, drive, ambition, and with those aspirations.

Please phone: 0431814780, or email: windym1@hotmail.com to enquire.
See our website https://www.mamrerdvets.com.au/

(ref 38837 - listed 23rd May)

Back to top
---
CANADA - FOR SALE - VET PRACTICE IN THE KOOTENAY ROCKIES
Is practicing veterinary medicine just a part of your life?
Tired of the urban rat-race?
Want an outdoor lifestyle?
Ever considered emigrating to Canada?
The location:
The practice is located on an acreage on the west shore of Kootenay Lake, nine km north of the village of Kaslo, nestled in the mountain ranges of southeastern British Columbia, Canada. The geography is dominated by the large, pristine lake and 2000-3000m heavily forested mountains. The area is relatively sparsely populated, and is becoming a haven for urban refugees.
The village of Kaslo has a health centre with 4 physicians, a K-12 school, an ice arena, tennis courts and baseball diamond. A vibrant arts community thrives, with a renowned summer jazz festival on a floating stage.
The real estate:
The practice is located in the bottom floor of a 3 storey, 4 bedroom, 3 bathroom 3600 sq ft home built in 1994. A covered breezeway containing a hot tub and storage adjoins the house to an 800 sq ft shop with a kennel building underneath. A 1000 sq ft barn with hayloft is situated in the adjacent fenced pasture land. The buildings are located on a 3-4 hectare parcel of land overlooking a secluded beach on Kootenay Lake.
Please click here to see photos!

The practice:
Established for 26 years, the practice serves the north end of Kootenay Lake, with the next closest practice 75 km to the south. The practice is 95% small animal with some potential for expanded equine work in the area. The clinic has separate bathroom, reception, exam, kennel, treatment, and surgery rooms. Gas anaesthesia, monitors, new CBC and chemistry analyzers,and an older X-ray unit are in use. Grooming and boarding facilities are present. The clientele is loyal and appreciative. Cases requiring referral can be sent to Washington State University vet teaching hospital across the border. Two part-time assistants and a family member are currently employed. Annual gross revenue is in the $600,000 range with a high net due to low overhead costs.
The opportunity:
The home-based practice provides flexibility in time management, allowing a great work/life balance. It would enable the prospective new owner to continue working while raising a family and allow the veterinary practice to be a family affair. The area offers unparalleled and unrestricted access to outdoor recreation, with hiking, mountain biking, ATV'ing, swimming and boating in the summer and skiing, skating and snowmobiling in the winter. The current owner is planning to retire in the area and is willing to assist in the transition. The priority is to ensure that the community has continued access to veterinary services, so sale of the practice with inventory and equipment without the real estate would also be considered.
Contact:
Dr Pat Haegedorn
North Kootenay Veterinary Services Ltd
+1-250-353-7125
nkvet@kaslo.org
(ref 31964 - relisted 23rd May)

Back to top
---
CENTRAL TABLELANDS, NSW - SMALL ANIMAL PRACTICE FOR SALE
Central Tablelands NSW
Small animal Practice for sale
Oi
Millennials!
Do you want to stay in a rut in the city
Do you want to rent for the duration
OR
Do you want to own a practice
There is a move to leave the city.
Come to a place where you can own a house with a yard.
Where you can raise a family with the smell of gum leaves and fresh air
Where you can afford to own a practice that can support the lifestyle that you have always dreamed of and still be a stone throw from the city.
Please click here to see photos!

This thriving small animal practice is calling you.
2 hours from the centre of Sydney
Surrounded by mountains
Currently fully small animal but with the potential to expand
Great Staff
Great clients
Excellent equipment
Support staff are extremely well trained and excellent company
3 full time nurses
3 casual nurses
Off street parking
Now I must say I'm not selling a pair of jeans or a car so please only genuine enquires. The practice has been appraised by an independent veterinary appraiser.
All enquires to drjms@mail.com
(ref 38918 - re listed 21st May)

Back to top
---
CALAMVALE/MOUNT GRAVATT, SOUTHERN BRISBANE, QLD - SMALL ANIMAL, PARTNERSHIP
Veterinarian Position available
(Partnership Potential)

Watch this video of an exit interview with one our A-Team Vets to get a better idea of what to expect... https://youtu.be/7X2Xy4dh47g. Another one of our amazing vets is moving interstate to pursue their lifelong dream.... this has created opening on our A-Team for you!
The Role involves a mix of (mostly) multi-vet and (some) sole charge veterinary practice across one or two or our Calamvale and Mt Gravatt clinics. If opting for the part-time position, you could choose which clinic you would prefer.
You get to meet our fabulous clients and join our elite A-Team of Veterinary Professionals.
Our A-Team are great at bonding with clients and earning their trust and respect quickly.
Our A-Team are thorough in their examinations and diagnostic workups, they find pathology and teach clients about challenges that they never knew their pet was going through, leaving them in awe and amazement.
Our A-Team understands their self worth and have no problem discussing finances with their clients. They always offer the Best for the Patient and are not afraid to charge for it. Because on the A-team's great ability to communicate value, the clients are more than happy to accept their recommendations and treatment plans too.
Our A-Team has great consultants and efficient dentists and surgeons. They are able to tackle the challenges and surprises that each day brings with confidence and humour, lifting their team to triumph at the end of it all. They don't need to be specialists or orthopaedic surgeons, but they need to handle most soft tissue surgery confidently.
Our A-Team members work together as a team to take on big challenges, but they always pull their weight and contribute as much as they can.
Our A-Team are continually developing themselves, through a combination of both clinical and 'soft' skills, such as time management, communication and self awareness.
Our A-Team works up their cases to the best of their ability, calling in visiting specialists for surgery, sonography and cardiology when required. When necessary, complex cases are referred on to external specialist, but cases and client communication are followed through and continuity of care is assured.
Our A-Team enjoy a great work life balance. They finish work on time, don't see any after hours cases, take time each day in huddles to plan out lunch breaks and distribute workload evenly... and also call in sick when they need to. They deserve that!
The perfect candidate for this role is...
a Passionate Human who understands their purpose...
an Experienced Vet who has worked in clinic for at least 2-3 years...
an Independent worker who can lead and follow when needed...
a Rock Star with Super talents that the world needs to see...
a well presented Professional with People Skills and Confidence...
Available for a May/June start...
Ready to take their career to the next level...possibly even partnership.
The A-Team includes experienced vets, receptionists, nurses, and an onsite practice manager, all trained to a high level to support the veterinarians.
Please click here to see photos!

Our receptionists know how to triage over the phone, to schedule your day appropriately, not too heavy... not too light, always catering to the vets needs and the day at hand.
Our Nurses are qualified and experienced, but most importantly they are passionate about doing as much as they can! Catheters, blood draws, x-rays (dental and full body), dental scaling and polishing, client consultations and much more.
Our Vets get to focus on consulting, diagnosing, prescribing, extracting and performing surgery... everything else is handled by the support team.
The employer is involved in mentoring and coaching of vets, both in this group and for other GP's too. He has a background in both general and emergency practice, but focuses his attention 'on' the business and supporting his team. He despises micro-management and encourages autonomy and self growth.
The Clinics give back to community in the form of charitable donations and community service, while remaining profitable and sustainable, ensuring a long-term stable workplace that continues to care for its most valuable team.
Job Types: Full-time Permanent, but will also consider sharing the hours between a few part time applicants.
Salary Guide: $80,000.00 – $120,000.00 per annum plus super- this is negotiable... tell us what value you bring and we can agree on a price for you. A generous CPD allowance is available - we strongly encourage further studies and are happy to fund that!
There is a strong focus on paying everyone on the team fairly, based on their contribution to the team. If financial reward is important to you then the Salary is negotiable and Partnership would be considered for the right candidate.
Everything is open to discussion and we would encourage you to aim high and think of your medium to long-term future.
We look forward to hearing from you! Call us for a quick, confidential exploratory chat on 0410 977 161 or email shiblymustapha@gmail.com.
Mt Gravatt Vet - Click the link to view a 360 view of clinic inside and out : tinyurl.com/mtgravattvetclinic
Monty and Minx Calamvale Vet: A 360 view of clinic inside and out :
tinyurl.com/MontyandMinxVets
montyandminx.com.au

and mtgravattveterinaryclinic.com.au

(ref 41290 - relisted 17th May)

Back to top
---
TASMANIA - NORTHWEST COAST - PRACTICE FOR SALE
Not interested in the Corporate World? Sick of being used and abused? Tired of having no time for yourself or your family and friends?
Why not move to Tassie? We did!
10 years ago we started The Barnyard Vet in Penguin (from scratch)! Yes, there is another Vet here but…. We have managed to grow regardless and have derived an amazing lifestyle and income. With over 8000 patients registered in our system.
We are small animal only (no crazy horse people to deal with) no bad debts either!
We work from 9-4 Monday-to Thursday NO A/H no weekends (unless we want to). When we need time off we close the doors, our clients are very well trained, obliging and understand work / life balance.
Our children have grown and flown so we are now looking for other adventures.
We have a realistic price on our business with a WIWO tag. We also own the building and are happy for you to rent or buy.
Please click here to see photos!

We could rave on and tell you how great Penguin and the Northwest of Tasmania is..but why not do what your clients do? Dr Google it !
The practice itself is in the primary shopping centre of Penguin across the road from the beach. We have all of the mod cons etc DR X-ray system IDEXX catalyst- lasercyte, fully equipped IM3 machine and much much more!
Interested yet?

Please call Mark or Roz on 0407 198007 or email markroz@live.com.au or pop in and have a chat.
(ref 36605 - relisted 15th May)

Back to top
---
ALBION PARK, ILLAWARRA - MIXED OR SMALL ANIMAL, PARTNERSHIP
Partnership Opportunity
Experienced Small Animal or Mixed VeterinarianIs it time to breathe? Get out of the City and come to the Coast!
Salary Up to $140K depending on experience and a partnership opportunity for the right candidate.
We are two practices located 20 minutes of each other. Our large hospital is based in Albion Park and is 100% small animal. The second practice is a 20min drive south in Gerringong and is 25% production animal.

We are located 1.5 hours south of Sydney, you will live in paradise without the grind of the commute! The Illawarra is a beautiful tourist destination with plenty of opportunities to enjoy surfing, fishing, hiking and vineyards. There are many good schools in the area.
Join our progressive, fun team of 6 experienced veterinarians and 11 qualified nurses and kennel hands. Our team culture is focused on both individual growth AND strong support. As practice owners, we work alongside our veterinary team to provide excellent customer service and high standards of surgery and medicine. We also like to have fun!
The hospital is modern and well equipped. We see a varied caseload of Unusual Pets to Production Animals. There is something for everybody here regardless of your passion.
Please click here to see photos!

Are you a genuine team player with a minimum 2-3 years' experience and are looking for a challenging caseload in a supportive work culture?
We are looking for a veterinarian that is ready to settle in paradise and is seeking stability in their workplace. We want the right people along for the journey as we grow our business into the future.
Working hours are flexible and there are no out of hours requirements.
If you have the experience, are looking for a positive change, in a supportive work environment with a great team,
Then we are the practice for you.
Please email your resume to tess@albionparkvet.com.au or contact Tess Kennedy on 02 4256 3638.
See www.albionparkvet.com.au and

(ref 41225 - listed 12th May)

Back to top
---
SHELLHARBOUR, ILLAWARRA REGION - SMALL ANIMAL PRACTICE FOR SALE
Profitable well equipped small animal Veterinary practice (1 ½ - 2 vet) for sale in Shellharbour.

Having been established for 41 years, we have a large, loyal clientele base.  There is potential for significant growth as we service an ever-expanding residential area, with many new housing developments located in our local government area.

Currently no after hours.

The real estate, which consists of a well-equipped practice downstairs and 3-bedroom residence upstairs, has an updated kitchen and bathroom, lounge and separate family room, large 3 car garage out the back on a 728m2 block - can be incorporated into the sale of the business, or the business can be separated, and a lease of the premises arranged.

Please click here to see photos!

The practice is located just over 1 hour from Sydney and 2 ½ hours from Canberra.

Shellharbour district boasts calming countryside, pristine clean beaches, high quality shopping and restaurants.  There are great family friendly attractions, numerous sporting associations and quality schools in the region.
For more information, please contact 0414 565 359.
(ref 41912 - listed 9th May)
---
SE MELBOURNE - SMALL ANIMAL PRACTICE FOR SALE

Hit the ground running. We're selling the business and equipment for basically the cost of the equipment. Walk in, walk out sale. Lease until end of October 2027. Chance to negotiate with property next door for purpose-built clinic. $250k + SAV, this could take less than 1 year to pay off.
An exciting opportunity to own your own practice has arrived. The clinic is a 1-2 vet practice located in Hallam. We're a busy little clinic and we have great facilities. We're uniquely situated on the same site as a well-established boarding kennel and cattery. We're 30 seconds from the freeway, on a busy road with huge signage and ample parking. It's a 100% small animal clinic with outstanding support staff and a nice, varied caseload.
We have the toys you'll use every day, and they make vet work a pleasure. For example, DR x-ray (no plates involved - click and 5 seconds later it's on the screen), Idexx Catalyst and Procyte for in-house pathology that integrates seamlessly with our software. Smartflow integration for anaesthetic monitoring, dental charts and hospital patient monitoring. Easy to use pneumatic dental system. Colour Doppler ultrasound. Huge ceiling-mount twin surgical lights in the sterile surgery and another large ceiling-mount surgical light in the treatment room. The clinic has two large consultation rooms, a comfortable office and a big separate tearoom.

Please click here to see photos!

Please contact us via email
avronvet@gmail.com
We are expecting a large number of enquiries so first in best dressed.
(ref 41070- listed 7th May) 

Back to top
---
CLARKSON, PERTH NORTH - SMALL ANIMAL PRACTICE FOR SALE
LARGE SMALL ANIMAL PRACTICE IN THE NORTHERN SUBURBS OF PERTH PRICED TO SELL!

Ocean Keys Veterinary Hospital

Ocean Keys Vet is a large 100% small animal practice in the northern suburbs of Perth. This is a fast-growing area close to the beautiful northern beaches and Mindarie Marina.

It was opened by the current owner 14 ½ years ago and it has had continual growth over its existence.

It has excellent exposure in a shopping complex, between a large Bunning's and the new Woolworth.

The complex is on the major freeway exit of Neerabup Road.

This is an exceptionally profitable practice with last tax years Net income (2021) over $3,650,000. The six months income to July to Dec 2021 was $1,916,406.

The practice is in Clarkson in a large and growing shopping precinct that exists on the corner of the major roads of Marmion Ave and Neerabup Road. The precinct services a huge area of new suburbs with newer future subdivisions opening to the south.

The practice also services the upmarket coastal suburb of Mindarie to the West with its Marina less than 1 km away.

This is an extremely well-equipped practice with all the toys included. It has been priced extremely well for a quick sale.
Please click here to see photos!

MORE DETAILS: https://www.hpbvetbrokers.com.au/property-item/ocean-keys-vet/

Contact Robert Adams today for more information or a confidential discussion. 

0407 988 544 or email rob.adams@hpbaus.com.au
(ref 41785 - listed 2nd May)

Back to top
---
NEWCASTLE / LAKE MACQUARIE, HUNTER, NSW - PRACTICE PARTNERSHIP OPPORTUNITY - SMALL ANIMAL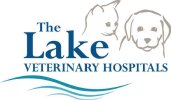 The Lake Veterinary Hospitals
We have been operating for over 40 years servicing the community's small animals. The current owners have been running the business for the last 9 years.
We are a 6 full time vet hospital over 3 sites. There are 2 main hospitals and 1 branch hospital in prominent locations. The business has been growing year on year to be a very successful , rewarding and profitable enterprise. A partnership is being offered to help expand the ownership base. You will be supported long term by the current owners.
The hospitals are purpose built with plenty of room to grow further. The hospitals are equipped with digital xrays, ultrasounds and advanced orthopaedic instruments. Special interests in our team are surgery, medicine, behaviour and ophthalmology.
We have a highly talented and long serving reception and nursing team. Our clientele are loyal and dedicated pet owners that we have a strong rapport with allowing for best practice and rewarding results.
The location is very appealing in the Newcastle/Lake Macquarie region. The Lake has plenty of activities to offer along with the beautiful coastline and national parks.
Please click here to see photos!

Our values of respect, trust, care, loyalty and integrity we incorporate into every day with some fun as well.
 For further details, please contact Anthony Payten BVSc on 0438 423 334 or email jane@lakevet.com.au
(ref 41021 - relisted 2nd May)

Back to top
---
PROFITABLE VETERINARY BUSINESS - SOUTH EAST QLD
LOOKING FOR A BUSINESS – NOT JUST ANOTHER VET PRACTICE?
This Profitable Veterinary business located in South East Qld, is now available due to the owner looking towards retirement. The business is a stable professional and affordable Veterinary Service with excellent returns, and is located 3 hours from Brisbane, or 2 hours from the Coast.
Business Highlights:
Return on Investment – 30%
Profit (after all expenses, including owners salary) – 25%
4 Vet Practice
Open 5 days a week, and offering an After Hours Emergency Service
Centrally located – 3 hours from Brisbane or 2 hours from the Coast
Business growth – has been greater than 20% per annum over the past 5 years, with enormous potential for further expansion
Large Client base with well trained clients who respect us and our time
Equipment – has NO ongoing leases and includes Digital XRay, Ultrasounds, In-house Pathology machine, Dental Equipment for small animals, Bull Testing Equipment and Equine Dentistry Equipment
Rural Lifestyle with many attractions including Wineries, two of Queensland's biggest inland waterways, Jurrassic-era Mountain retreats, and some of the prettiest agricultural country you've probably ever seen. Great local facilities and clubs make it a great place to live and include private health and education, wide variety of sporting clubs, and numerous cultural groups.
Real estate available for purchase or lease
For further information, photos and inspection phone Wendy Kelly 0409 270 496 or email wendykelly@atrealty.com.au
(ref 41760 - listed 27th April)

Back to top
---
MERREDIN, WA CENTRAL WHEATBELT - PRACTICE FOR SALE
Merredin Veterinary Clinic and Hospital FOR SALE

Merredin Vet has been an integral part of the town for 39 years and in present hands for the last 25 years.

It is a mainly small animal practice with some large animal exposure – approximately 3% Equine and 2% Livestock.

This is a well-equipped practice in a friendly rural town.

It is a 1.5 FTE size practice with the owner and a part time Vet sharing approximately 55-60 vet hours per week.

Monthly clinics are run in Southern Cross, Bruce Rock and Narembeen.

2021 financial year's income was over $722,000 ex GST.

There is good potential for improvement by expanding the large animal side of the practice and reinstating after hours service.

The owner is looking to retire so is selling the business and property.
The Practice is in Merredin, the largest regional centre in the Eastern Wheatbelt, and a comfortable three-hour (262km) drive east of Perth on the Great Eastern Highway. It is the biggest town for 150km and the only Vet Hospital in the region.

The property is also for sale. The practice is situated on an approximate 5155m2 block with a building area of 198m2 plus carport and verandas. It is a purpose-built brick and tile building. The rear portion of the building was originally accommodation.
Please click here to see photos!

It is currently used for grooming, office space, and storage but could be repurposed for accommodation if required.  There are 3 stables, a crush, 2 small paddocks and a round yard.

This is a well-equipped profitable rural practice in a large wheatbelt town with good access. If you are looking to become part of a great country community then this is for you.

MORE DETAILS: https://www.hpbvetbrokers.com.au/property-item/merredin-vet/

Email or Call Robert Adams Today for more information or a confidential discussion.

0407 988 544

(ref 40981 - listed 25th April)

Back to top
---
ORBOST, SNOWY RIVER REGION - MIXED PRACTICE FOR SALE
EASTERN VICTORIA - PRACTICE FOR SALE
Small, affordable mixed practice in brilliant lifestyle location.
Snowy River Vet Clinic is a 2 – 3 vet practice based in the small town of Orbost in eastern Victoria, just 15 km from the coast.

The practice has a very diverse caseload including pets, dairy, beef and a smattering of equine, wildlife and everything else on the Noah's Ark spectrum. A wide range of small animal surgeries are undertaken for clients who decline referral to a specialist, while bovine work includes outreach trips into the Victorian High Country. If you want a chance to put into practice ALL your vet skills, and are always ready for something new, you will thrive in this practice.
This diversity has made for a financially resilient practice, which has weathered economic downturns, drought and changing farming practices to remain a thriving business. The gross income has grown over the past 12 years, reach $1 million over the past 12 month period.
Https://www.snowyrivervetclinic.com.au/
Facilities
Snowy River Vet Clinic is extremely highly regarded in the local community, and in spite of being a small rural practice is equipped and operates to the highest level of care. Equipment includes….

In house digital xray

Large and small animal Ultrasound

Idexx Catalyst and Lasercyte

Oxygen generator

2 anaesthetic machines with anaesthetic monitors

Multiple fluid pumps

Equine dental equipment

Wide range of equipment including orthopaedic, tonometers, electronic stethoscopes etc

Lane Bull Testing kit
Premises
The practice operates from premises one block from the main street of town, with a large carpark. The premises are owned by the current practice owner who can provide a long term lease, or alternatively premises can be sold with the practice. The building has undergone an extensive upgrades and re-fitout in the past three years making it an efficient, streamlined workplace with:

10kW photovoltaic panels

Solar hot water

Two consulting rooms

Large central treatment room including intensive care cage area and central wet treatment table

Surgical prep area with pass through to surgery

Kennel room with new stainless steel caging

Outdoor kennel runs, storage and cleaning area

Large office separated from the public

Reverse cycle air conditioning throughout

CCTV camera's throughout
The Location
Orbost is on the National Highway 1, 4.5 hours east of Melbourne and 4 hours south of Canberra. It is on the Snowy River Floodplain, a virtual island of superfertile farming land, surrounded by forest to the west, north and east, and the ocean to the south. The small coastal town of Marlo is 10 minutes drive away. For anyone who loves an outdoor lifestyle, it is an incredible place to live with an extraordinary range of landscapes close by.
Orbost is a welcoming community with an increasingly diverse population as this largely unknown gem is gradually discovered by tree – and sea changers. The town has it's own hospital, high school and several primary schools; it is well connected to Melbourne by coach / train services and has many sporting clubs and associations. The current 'undiscovered' status of the area means house and land real estate is very competitively priced.
Please click here to see photos!
The owner
The current owner is looking to semi retire while staying in the area, after living here for the past 20 years and raising a family. He is open to negotiation to remaining as a part -time or casual employee if desired to enable the lifestyle enhancer of a 3rd vet available to the practice without needing to employ 3 vets full time.
The owner is prioritising a lifestyle transition, and has realistic expectations in relation to negotiating the sale price.
Contact:
Dr David Mitchell
Davemitchell15@gmail.com
0427 542 387
(ref 38577 - relisted 25th April)

Back to top
---
DENMARK, GREAT SOUTHERN REGION WA - SMALL ANIMAL PRACTICE FOR SALE
TREE CHANGE TO THE BEAUTIFUL SOUTH COAST OF WA

Cornerstone Veterinary Hospital – Denmark

Cornerstone Vet is a 90% small animal, 10% Large practice on the beautiful South coast.

The practice has rapidly grown since 2015 with the last financial years (2021) gross income over $580,000. The three financial quarters of 2022 currently total $577,081 with a full quarter to go!

The Practice is highly visible on the South Coast Hwy, less than 1km east of the town centre. It is on a large 2778m2 corner block.

The practice and property are for sale.
Please click here to see photos!

Denmark is a coastal town located in the Great Southern region of Western Australia, 423 kilometres south-south-east of the state capital of Perth. It is one of the fastest growing towns (per capita) in WA.

The Denmark Region is the heart of the Rainbow Coast, and it is steeped in ancient natural beauty.  The tall, towering trees, rolling green hills, stunning white sandy beaches, sweeping sea cliffs, ancient boulders, sea rocks, walking trails and much more make this an ideal holiday destination for people of all ages.

Stroll through ancient forests, wander past still waters, walk along the ocean's edge, hike through the bushland, gaze from cliffs, climb mountains and boulders, play in the park lands, watch for whales and splash on the beaches. The walks are awe inspiring, with so many different scenic backdrops from which to choose.

This is a high profile, well-regarded, profitable, and growing practice situated in a beautiful part of the country. It has great growth potential.

The owner is happy to provide appropriate transition to the buyer, or even work part time for a period if the buyer so wishes. He can also be available to offer locum or stand in work in the future.

MORE DETAILS : https://www.hpbvetbrokers.com.au/property-item/cornerstone-vet-denmark/

Email or Call Robert Adams Today for more information or a confidential discussion.
0407 988 544  rob.adams@hpbaus.com.au
(ref 41707 - listed 21st April)

Back to top
---
BLACKTOWN, GREATER WESTERN SYDNEY, NSW - SMALL ANIMAL PRACTICE FOR SALE
Sale of Blacktown Veterinary Hospital
About the Practice
Blacktown Veterinary Hospital is a busy well established small practice operating for over 60 years.
We are looking for a new owner to carry on the goodwill of the busy practice that has a loyal clientele. It has been operating as a very busy & professional practice that provides excellent animal care. The business was established in the area over 60 years ago and has become an essential part of the local community and surrounding areas.
Please click here to see photos!

About the Premises

Single storey building.

Contains waiting area/reception with a ramp entrance, two consulting rooms, surgery, staff room, X-ray, outside dog pens, office, bathroom/laundry & storage shed.

The package includes three blocks of land, the practice, large car park (16 car spaces) and a staff car park.

The business is located on the intersection of a major road and has large signage facing the road.
About the Area
The business is approximately 30 kilometres from Sydney, located near a busy intersection opposite Blacktown Public Hospital. The practice is in a residential area with three large shopping centres, university and schools.
For more information or to make enquiries in confidence, please contact Lorina at lorinadickens@bigpond.com
Visit: www.blacktownvethospital.com.au
(ref 41663 - listed 19th April)

Back to top
---
ILUKA, NORTHERN NSW - SMALL ANIMAL PRACTICE FOR SALE
Northern NSW Beach Holiday Destination Small Animal Veterinary Practice
Surrounded by surf, sand and crystal blue waters, this clinic is a once in a lifetime opportunity to do what you love in the relaxed town of Iluka, NSW.  You can be your own boss, work your own hours and sit on the beach that backs onto the clinic for your lunch break.
Sandy Paws Vet Iluka is a single vet practice with 1.5 nurses. We currently open 9am-4pm Monday to Friday, on call every 2nd weekend (share with a clinic in Yamba) and Wednesdays are a 'vet-free day' where our nurses catch up on nurse consults, orders and cleaning. This of course has the potential for longer hours if you wish to expand and provide more time to service the town. The town population is growing by up to 50% over the next 5 years so there is huge potential for growth with minimal competition. The next closest veterinary clinic is 45-minutes' drive from this loyal and tight knit town. You will be welcomed with open arms and have the opportunity to develop wonderful relationships with your clients.
The clinic was renovated in 2016 and all equipment was replaced in the clinic except for the radiology machine and anaesthetic machine. That means that the below equipment (just to name a few) is all less than 5 years old:

Im3 dental machine

Carestream CR digital x-ray processor

fibreglass hospital kennel

surgical table and light

multi parameter, pulse ox and capnography reader

treatment bench and light

washing machine

computer, laptop and tablet

oxygen concentrator

Abaxis haematology, biochemistry, CPL, urinalysis, microscope with led screen and centrifuge.

Mindray M7 Ultrasound machine

3 fluid pumps

3 surgical kits plus an orthopaedic kit, eye surgery kit and ex lap kit

surgical suction

radiology PPE
Please click here to see photos!

The clinic is paperless with VetLink software, and highly self-sufficient with oxygen concentrator, water distiller and a very well equipped laboratory for a small clinic. It's currently positioned on the main street in a secure rental premises with the option of a 5-year lease, bonus is you can see the water from the back door!  Reverse cycle air conditioning services the clinic consisting of reception, consult room, laboratory/pharmacy, hospital, treatment room and surgical suite.
This is the perfect opportunity for a vet who is over worked, over tired and ready to be their own boss with guaranteed clientele. The experienced veterinarian owner is happy to stay on the roster until you are comfortable and functioning within the clinic for up to 6 months. The secondary owner manages the back end of the clinic from the Gold Coast, spending no more than 2 hours a week on bookkeeping tasks so it really is a simple ownership.
If this interests you, please email:
Melissa.bamberry@outlook.com
(ref 41617 - listed 14th April)

Back to top
---
BOWEN HILLS, BRISBANE QLD - PRACTICE FOR LEASE
We are moving. We have been in our current premises for just 2yrs but are now moving to a new site simply due to space. We have spent $400k fitting out the current site. We have grown from 1 vet and 1 nurse, to 2.2 vets, 9 nurses and a receptionist in just 24 mths, so there is plenty of demand in the area. We are not interested in receiving any compensation for the fit out, just simply seeing if there is anyone interested in taking over the lease. The lease currently has 18 months to run, along with a 5yr option, so the site offers a minimum 6.5yrs of occupation.
The site would suit someone keen on establishing their own clinic for the first time, without the investment of a fit out and the hassle of having the premises approved for use, or the cost of purchasing the good will of a current establishment or an established hospital using it as a satellite clinic. This is simply the fastest and most affordable way to start your own hospital.
Our name and our staff will move with us to our new site in Eagle Farm. The current facilities in the Bowen Hills site, include:
reception

consult room

office

xray room

laundry/shower

kitchen area/staff rest area

instrument wash/prep/sterilisation and storage area

cage area

prep area with oxygen lines for two anaesthetic machines and two tables

theatre with pass through for instrument and suture storage
Please see attached photos

We never had any intention of moving other than growth has demanded it. Despite space limitations, turnover has grown from $15k in Nov '19, to $248k incl gst, in Nov '21.
Cages and tables and anaesthetic machines and theatre table and sterilisers and fridges and washing machine/dryer, theatre lights, etc...will all move with us, to our new site. The cupboards and stainless steel bench tops (some $40k) all stays, along with the $30k dual aircon system. The clinic is able to be kept at 21.5 degrees all day so the system is very effective.
Even without adding an xray unit, you can literally open up with just a consult table, a prep table and a single anaesthetic machine for all minor procedures such as desexing. Adding a theatre table in the +ve pressure theatre allows sterile major soft tissue surgery or orthopaedic procedures.
Please contact Dr Scot Plummer, via phone or email for any further questions. A site visit is fine during opening hrs or may be possible on the weekend. We are moving on Dec 27th, so the clinic is available from the Dec 29th onwards for immediate use.
Kind regards,
Dr Scot Plummer BVSc(Hons)
Brisbane Pet Surgery
07 3064 1064
0417 519 069
scot@brisbanepetsurgery.com.au
(ref 40091 - relisted 14th April)

Back to top
---
CENTRAL & SOUTH WESTERN QLD - PRACTICE FOR SALE/PARTNERSHIP/PROFIT SHARE
Well Established Mixed Animal Practice - Profit Sharing Base Senior Vet/Partnership Opportunity/For Sale
A very well established and profitable mixed veterinary business servicing a large region of Central/South-Western Queensland is available for purchase. The business annual income has grown at a constant rate for the previous 4 financial years. The business is only for sale due to changes in owner's personal direction and required relocation.

This business is a 2.5-3 vet practice, but the scope for expansion is definitely possible. The clinic currently has a very solid and loyal client base across a 5-600km region, and the continued expansion of satellite clinics on a weekly basis to several surrounding towns is growing the caseload on a rapid path. The business has one 3 vet clinic established as the base and operates out of 3 leased satellite clinics and supplies station/property services around these outlying towns on a regular basis.

The caseload is of a true rural mixed practice; all small companion animal medical and surgical work, station and pleasure equine work, and production animal (extensive beef cattle and sheep) are in high demand. Two clinic vehicles would be available to service the out-of-town clients.

The clinic has been recently renovated to include two consultation rooms, a dedicated surgery, hospital ward, wet prep room, and staff office facilities along with a large storage space. There is a two-bedroom flat adjoining the clinic which is suitable for new staff or locum accommodation. There is digital X-ray, a new IDEXX diagnostic suite, BCF ultrasound (2 x Easi-scan machines), VBBSE equipment, 2 x equine/small animal ultrasounds, a portable horse crush on solid trailer for outside dental/repro work and a large amount of both small and large animal surgical equipment available.

The clinic also provides equine work out of a dedicated stable facility detached from the clinic building, with 8 undercover stables, 10 large day yards, room with power, water, air-conditioning and an undercover horse crush facility.

The clinic building/land/stable facilities would be available for separate purchase or lease arrangement if desired.

The current owner would be happy to discuss with interested parties to stay on in some employment capacity to allow a smooth transition if required.

The current owner is also happy to discuss the method of purchase, i.e., outright purchase of business +/- buildings and land, a partnership opportunity or a profit-share based senior vet position that can lead into handover. 

The business price is negotiable and will be very reasonably priced to allow a smoother transition and more inviting business prospect for a potential purchaser.  The owner is also willing to discuss some vendor finance, or vendor guarantor for purchase.
Please direct inquiries/further information requests through to wassvets@bigpond.com
(ref 37691 - relisted 9th April)

Back to top
---
BRISBANE WATER, CENTRAL COAST NSW - SMALL ANIMAL PRACTICE FOR SALE
Brisbane Water Veterinary Centre
For Vets Wanting a Sea Change and Independent Work.
This practice is 87 Km to Sydney and 110 km to Newcastle.
We are one of the busiest practices on the Central Coast, we generate impressive figures and are still growing.   Our population base is huge, and this area is set to grow by another 25%.  We have a huge clientele base and potential for further growth.
This really is a 5-vet practice but due to the shortage of veterinarians, currently it is a 3-vet practice.
Our 7 highly trained vet nurses and 3 work placement people are always willing to help.
Currently consultation hours are Monday to Friday 8am -6pm and Saturday mornings, closed on Sundays. For AH we are supported by an emergency centre nearby.

Premises
Highly visible frontage on the main road, parking area behind the building, spacious waiting, reception area, 2 consult rooms, roomy surgery room, large hospital area, large and small animal cages, laundry, internal toilet, kitchen area, cat ward, isolation area. 
Hospital Equipment

IDEXX, dental, digital x-ray, ultrasound, GA equipment, surgical kits, telephone system is linked to our branch practice, fully computerized with 5 terminals. etc.

The Business price and lease terms are negotiable.
The owner will assist in a smooth transition after the sale.

Leslie Street Veterinary Clinic is our branch practice.  Approx. a 5-minute drive from Brisbane Water Veterinary Centre.  Our branch practice has been servicing the area for approx. 25 years.  Leslie Street has also been recently renovated and operates 9-5 Monday to Friday.
Please click here to see photos!

Both practices are set in a beautiful location, close to 3 shopping centre, pictures theatre, restaurants, national parks, Brisbane Water waterways, Ferry terminals to Palm Beach, other beaches and suburbs.  If you like camping, bush walks, time near the water and need to make a sea change please connect with us.
Enquires in strict confidence…
For further information please e-mail Helen  clearview@tac.com.au  
(ref 40682 - relisted 8th April)

Back to top
---
NORANDA/BEECHBORO, NE PERTH, WA - SMALL ANIMAL PRACTICE FOR SALE
Noranda / Beechboro Veterinary Clinics
Noranda / Beechboro Veterinary Clinic was established in the 1980s and comprises one hospital and one clinic.
These practices are within 3km of each other, covering two large catchment areas, with a well-established loyal client base.
Both are well situated on the same main road with good visibility.
Please click here to see photos!

The current owner operates the two practices himself. He currently provides primarily routine veterinary services with referral of more complicated and specialist procedures to larger veterinary hospitals.
Noranda / Beechboro Veterinary is a very profitable business with the previous financial year's (2021) gross income of over $1,085,000.
There is great potential to increase turnover through expanding the clinic hours in the two locations and broadening the services and procedures provided.
The Beechboro property is owned by the practice owner and the Noranda property has a long lease.
The owner is planning to retire and sell the business and the Beechboro Property.
He is prepared to work part-time for an extended period after the sale to assist with transition if the buyer wishes.
MORE DETAILS : https://www.hpbvetbrokers.com.au/property-item/noranda-beechboro-vet/
With interest rates at their lowest, there is no better time to invest in your long-term future!
Email or Call Robert Adams Today for more information or a confidential discussion.
0407 988 544
rob.adams@hpbaus.com.au
(ref 41491 - listed 5th April)

Back to top
---
MONBULK, EAST OF MELBOURNE, VIC - SMALL ANIMAL PRACTICE FOR SALE OR LEASE
Monbulk Vet Clinic
Are you sick of working for someone else?
Do you want to get into ownership?
Or do you want to set your own pace & standards?
You make the rules!
This is a very rare opportunity to become your own boss with all the benefits.
You decide if it's relaxed and lifestyle focussed or drive it hard and build a flourishing business.
Here's the context:

The clinic has been run as a branch practice in a group of three. The decision has been made to focus on a new large scale venture. All current resources have been diverted to this project..

The clinic is a 1 vet practice located in Monbulk, on the periphery of Melbourne. The area has transformed from a sleeping village into a busy hub for people working hybrid between the city and online.

The clinic has recently been fully refurbished with 3 consult rooms, 2 dog rooms, and 1 dedicated feline suite, spacious waiting area, large prep/hospital area with separate cat hospital/boarding and sterile surgical theatre.

Equipment includes digital x-ray, dental unit, full Abaxis lab suite, surgical kits & autoclave. All are well-maintained & fully functional.

What's the deal
This clinic is available as a running concern, including software with clients, active social media pages (Facebook & Instagram) & website.

The new owner has the choice to use as much or as little of the group's back-office support as desired.

This includes payroll, bookkeeping, group buying power & commercial arrangements, marketing, and practise software.

The premises are owned by the principals and can be purchased now or in the future.

The group can also help with vets for weekends and breaks via in-house locum arrangement.
Financial arrangements
A Joint Venture with no purchase sum or a very reasonable vendor financed purchase
Also open for variations on this theme

To amazed by this modern fit-out
https://roundme.com/tour/365164/view/1263499
Website: https://www.monbulkvetcentre.com.au
Please for more info contact
Renier Oosthuizen monbulk@vetsinc.com.au
(ref 40581 - re-listed 1st April)


Back to top
---
GRAFTON, NORTHERN RIVERS - MIXED PRACTICE PARTNERSHIP POTENTIAL
Full or Part Time
Preferably mixed animal vet but small animal vet considered
Clarence Valley Vet Clinic is looking for a 3rd vet to join our team. We will even consider taking on 2 new graduates if a suitable experienced vet can't be found, so you could potentially bring a friend from uni and start your careers together.

We are located in Grafton in the sunny Northern Rivers of NSW. Grafton is on the banks of the mighty Clarence River, which is ideal for kayaking, water-skiing, sailing etc (we can supply kayaks and a ski boat if you are keen to hit the water). There are numerous beaches from Yamba to Coffs Harbour within an hour's drive, and picturesque mountain National Parks and white-water rivers within an hour's drive to the west.

Our work is mainly small animals including routine consultations and desexings, but we also deal with more complex medical and surgical cases including some orthopaedics.

We also provide horse and cattle services. Elective horse work includes castrations, hendra vaccinations and basic dentistry, while elective cattle work includes pregnancy testing and bull breeding soundness exams (PREgCHECK and BULLCHECK accredited vet in clinic). Emergency equine and cattle services are also provided including horse wound management and bovine dystocias.

The clinic has been renovated and expanded in 2020 to provide a more comfortable and well equipped work environment. We have a great team of nurses to work with, and an appreciative clientele.
Please click here to see photos!

Ideally, we are seeking a vet who will be happy with a mainly small animal workload, but willing to undertake some large animal work when required. A small animal only vet would be considered. The practice has a well-equipped work vehicle for large animal work, or a mileage allowance would be paid for a private vehicle if preferred. After hours would be 1 weekend in 3 (Clinic open Saturday mornings only on weekends), and one weeknight per week. Rostered days off after a weekend worked will be possible, days worked per week can be flexible anywhere from 3 to 5 days per week.

Salary is negotiable, depending on experience. Partnership potential exists for a vet willing to commit to the district and take on
some of the challenges of business management for the corresponding financial reward.

If you are interested in our position, please contact Ray Barnett BVSc on 0427 057 329 or clarencevalleyvetclinic@hotmail.com
See our website https://www.localvet.com.au/ClarenceValley/
(ref 34913 - relisted 30th March)

Back to top
---
LAUNCESTON, TASMANIA - SMALL ANIMAL PRACTICE FOR SALE
PERFECT OPPORTUNITY FOR VET YEARNING FOR INDEPENDENCE AND RELAXED LIFESTYLE
Olde Tudor Veterinary Hospital is a small animal practice in Prospect, a suburb of the northern city of Launceston in Tasmania.
PRACTICE
The clinic opened in 1993 in a nearby shop, relocating to the current converted building in 1996.
Always operated by a sole veterinary surgeon, a practice manager and a part-time nurse.
Entirely routine pet servicing, but opportunities for large animal work exist in the surrounding area.
Turnover has steadily increased, year by year. Tremendous potential for growth, if so desired.
Minimal after-hours work. A very comfortable and relaxed practice to work in.
New X-ray machine and the usual anaesthetic and surgical equipment.
The work ethos has been based on creating friendly and caring relationships with clients and their pets.
LOCATION
With a population of 87,000 Launceston sits in central north Tasmania; the second city in the state. It has a lovely old centre and many rejuvenated industrial zones; the suburbs continue to expand, notably in our area. 
The practice sits in the relatively modern suburb of Prospect that spreads across a hill to the south-west of the city centre.
The only vet clinic in the south-west quadrant of Launceston.
Launceston is beautifully positioned to enjoy most regions of the state: only 30 minutes to the north coast via the lovely vineyard-laced Tamar valley, 1 hour to the north-west coast, 1.5 hours to the picturesque east coast, 1 hour to the central highlands and 2 hours south to the capital Hobart. Stunning wilderness abounds further in all directions. Only one hour's flight to Melbourne.
For those who appreciate the natural environment and outdoor activities Tasmania is paradise. For those who love historical architecture or visiting small towns and wineries, it is fascinating.
REAL ESTATE 
Please click here to see photos!

The practice is located in a converted brick and timber house, adjacent to a residential area, on a busy road, opposite a shopping complex.
Parking area at the rear of the property, accommodates 6 cars (2 staff cars under a carport) and a lockable gate for security.
Rear public entrance under a lovely verandah goes into a very comfortable waiting/reception area; a large consulting room with a functioning wood fire heater; operating room with stainless steel furniture and a side storage room; kennel room with stainless cages; and a  large carpeted office/rest room.  2 heat pumps control the internal climate.
A covered courtyard with brick sheds (one with overflow kennels) sit at the back of the building, serving as a practical utility area. 
The property is available to purchase or lease.
Please contact for further info or interest:
Dr Mark Fowkes
fowkesintas@gmail.com
Phone 0418 575 258
(ref 36694 - updated 29th March)
---
Kookaburra Veterinary Employment reserves the right to edit or omit any advertisement at our discretion. We take no responsibility for the accuracy of any advertisement shown and will not be liable for any damages of any kind arising under any circumstances.