Vet Nurses and other support staff
Veterinary Receptionist and Client Services Roles 
---
Sydney Animal Hospitals - Norwest, Bella Vista, NW Sydney NSW (posted 30th November) Client Care Team Member

Full Time Experienced Client Care – Sydney Animal Hospitals Norwest.
Sydney Animal Hospitals Norwest is a purpose built Veterinary Hospital boasting all the mod-cons to allow us to provide the highest standards of care for the Pets of the Hills and surrounds.
We are looking for an experienced Veterinary Nurse who enjoys a client focus. Our client care team members are the face of our hospital, providing exceptional service to both owners and their loved pets.
Our ideal team member will be an excellent communicator, have strong computer skills, be organized, and treat our clients with empathy.
Our hospital sees a large variety of cases both surgical and medical so you can guarantee no day will be the same. We have a remote team member who helps with the daily tasks so you can focus on those clients visiting us. However, these are some of the daily duties of the role:
Greeting and receipting all clients with a friendly and professional manner

Managing our email inbox

Answering phone enquiries

Boarding admissions

Monitoring the schedule to ensure we are running efficiently and animals that are urgent are prioritized

Discuss invoices with clients so they can see the value in our services

Confidently discuss our care plans to clients and how they can benefit from these

Ensure the waiting room is inviting for clients and their pets
We are looking for someone who works well in our team and has a genuine interest in what is best for clients and their pets.
You will be supported by an amazing team of Vets and Nurses as well as operational support from the regional and operational management.
Watch our video: https://youtu.be/tfLvT4eqt4o
Experience with RX works, and paperless systems such VetCheck and Smartflow is advantageous.
Please note that this is a client care role, and not a pathway to veterinary nursing as we are looking for someone experienced to maximise our client experience. We will also consider part time for the right applicant.
If this sounds like your ideal role, please email your resume with a cover letter to: alana.dent@sydneyanimalhospitals.com.au or call on 0416 722 941 for a confidential chat.
---
Carnegie Veterinary Clinic, South-East Melbourne, VIC (posted 23rd November)
Position Vacant – Veterinary Nurse, Full time
We are seeking a nurse to join our friendly, dedicated team. If you have an exceptional work ethic then read on.......
Position: Veterinary Nurse with strong client focus and reception skills, Full Time
Carnegie Veterinary Clinic and Carnegie Cat Cottage is a single location, full service hospital. We strive to provide excellence in service with unparalleled care. We have a small and dedicated team which are able to meet these objectives. We are an established metropolitan practice located in an inner south-eastern suburb of Melbourne. Our team includes 2 surgeons and 3 nurses. We provide a comprehensive range of medical, surgical (soft tissue & orthopaedic) and ancillary services. We utilise digital diagnostic radiography as part of our diagnostic imaging service. Carnegie Veterinary Clinic has an interest in laser surgery which adds another level to surgical patient care. The clinic also houses a state-of-the-art urban cattery (Carnegie Cat Cottage) equipped with Raintree Cat Condos. You will find the clinic spacious and well equipped. We have an extensive, up-to-date veterinary reference library (text and electronic), including audio-visual material.
We are seeking a veterinary nurse with the following commendable Set of Skills;
Set of Skills required:

To ensure that the goals, ambition and vision of Carnegie Veterinary Clinic are realised by performing said duties with passion, pride and perseverance.

Maintain regular, consistent and professional attendance, punctuality, and personal appearance.

Show compassion, dedication, empathy and a strong work ethic as cornerstones to your integrity as a nurse.

To demonstrate organizational skills which are second-to-none, as these will be required in day to day activities of the practice including problem solving.

You will be required to produce a degree of predictability and order within the practice and consistently achieve short term goals.

You will demonstrate exceptional reception skills and be able to handle clients standing in front of you and clients on the phone at the same time.

Perform said reception duties in an efficient, professional and courteous manner.

Perform all nursing duties (medical, surgical and reception) at a high standard. Experience in this regard is mandatory. You must be consistent and dependable.

Be detail oriented and be able to multi-task.

Ensure a high standard of care is provided to all patients in the hospital.

Establish and maintain effective working relationships with co-workers, supervisors and clientele.

You will cover for your colleagues during holiday periods as they will do the same for you

Respond to and follow up client enquiries using appropriate methods.

Most importantly hard work aside, you will be easy going with a good sense of humour to make every day a pleasant and enjoyable one.
Your salary will be commensurate with experience. Your salary package which is commensurate with experience includes base wage, 4 weeks annual leave, 17.5% annual leave loading and superannuation.

Shifts run on a generous roster, with plenty of time for activities outside of work. Mentoring and guidance will also be provided by our two very experienced nurses. Living locally will be an advantage.

The position is for an immediate start but will remain open until we find the right person.
P.S. Even if you don't have a piece of paper but have had some experience, don't hesitate to apply
Take the time to read the above. It will aid in success and reduce disappointment.
If you would like to join our passionate and dedicated team please forward your application with a covering letter to;
Dr. Ketan Jivanjee & Alexis Demertzidis
Carnegie Veterinary Clinic & Carnegie Cat Cottage
66 Rosstown Road,
Carnegie
Victoria 3163
P: (03) 9563 5422
E: jivan001@tpg.com.au
W: www.carnegievets.com.au & www.carnegiecatcottage.com.au
---
Vet Skin and Ear, Hadfield, Northern Melbourne, VIC (posted 22nd November) Reception Nurse
Part time veterinary receptionist/nurse required for busy Melbourne dermatology only vet practice located in Hadfield 3046.
The business is well established and has serviced the Melbourne and Geelong areas for 7 years now.
Our clients are mostly lovely, and the work conditions are very good. The position will mostly require reception work. At times there will be a need for basic nursing duties and low-level cleaning. Thus, some basic nursing competency is required. Training can be provided if needed. The applicant does not need to be Cert IV qualified. We are just looking for the right person that enjoys supporting clients with a friendly manner with our loyal and lovely clients. The work will be sole charge with one vet, and on procedure days there will be 3 staff working together. The job requires no after-hour nor weekend work. Business hours are 8:30am-6:30pm. Work hours can be flexible for the right applicant. Pay rates negotiable and very reasonable.
Please email: daniel@vetskinandear.com.au to apply or obtain further info.
---
Comet Bay Vet Hospital, Golden Bay, South of Perth, WA (posted 22nd November) Reception Nurse

Veterinary Nurse/Receptionist – Full or Part time
About the role:
We are a state-of-the-art small animal vet hospital in Golden Bay, dedicated to providing excellent client service. We are looking for an exceptional vet nurse who thrives in providing excellent client service to pet parents to join our young and energetic team. We are a closely knit team of thirteen.
Our nurses enjoy each other's company both at work and outside of work. So if you are looking for a place where you will feel at home and the owner listens to you, this could be the role for you.
The successful applicant will work with a busy nursing and reception team and will need to be able to:

Excel in a busy environment

Manage a busy phone line and make appointments

Liaise and greet owners as they arrive

Collecting payments & handling cash

Assist and support our team of veterinarians i.e., preparation of animals for surgery, anaesthetic monitoring, co-ordination of clinic admissions,

Create and receive orders as well as stock control

Update social media accounts

Provide assistance to other nursing/support staff as required and maintain a friendly, helpful manner at all times.

Keeping the public areas, reception and consulting rooms neat and tidy

Provide general animal care, including feeding, cleaning, exercising of animals in care, without requiring any veterinary supervision or requiring additional assistance
About You:

Minimum 1 year experience, exceptional new graduates or Cert IV students welcome to apply.

Certificate IV Qualified or currently studying through TAFE/AVT

Experience working alongside an advanced surgical vet will be an added advantage

Able to use initiative

Passionate about providing exceptional client service.

Attention to detail

Highly organised

Effective listening skills

Practice high levels of cleanliness

Ability to work in a team and remain calm under pressure

Positive disposition
What you will get:

Supportive and positive team environment to learn new skills and build your career

You will get the opportunity to work alongside an advanced vet surgeon
To apply for this position, please email your CV along with a covering letter to: admin@cometbayvet.com.au
Visit: www.cometbayvet.com.au and 

---
Sandown Veterinary Clinic, Springvale VIC (posted 20th November) Receptionist
Veterinary Receptionist– Full Time

Sandown Veterinary Clinic in Springvale are looking for a Full Time Receptionist to join our friendly + dedicated team.

We are looking for someone who can work a 4 day work week (9.00am – 6.00pm), and then every other Saturday (9.00am – 1.00pm). We are an extremely busy clinic so if you think you are up for the challenge please apply.

What we do here at Sandown Vet Clinic
We have a special interest in Greyhounds with over 30+ years experience
Reproduction
Sports Medicine
Small Animal medicine and surgical services
About Your New Role
Reception duties including being the first point of contact for clients, handling client enquiries in person and over the phone, scheduling appointments, managing client accounts, admitting and discharging patients
Delivering dedicated client care to all patients and owners
Maintaining the overall hygiene of the reception and consultation rooms
What you'll bring
Strong communication and customer service skills essential
A high level of Computer literacy skills
An enthusiastic approach to tasks with a 'go getter' attitude
The ability to multi-task and work under pressure in a fast-paced environment
Great attention to detail
Able to deal with a busy switchboard
A proven work ethic
Experience on reception in a veterinary or medical environment as well as a working knowledge of Ezyvet would be an advantage. However we are willing to train in Ezyvet for the right candidate.

Please note this is not a gateway into Veterinary Nursing and we require someone looking for a long term position within the Clinic

To Apply please email your cover letter and Resume to info@sandownvet.com.au  Attention of Anita Smith or Sarah Newman.
See our website: https://sandownvet.com.au/
---
Gordon Veterinary Hospital, Pymble, Sydney's Upper North Shore, NSW (posted 16th November) Receptionist
FULL TIME RECEPTIONIST
Gordon Vet Hospital is a busy, modern, independently owned hospital located on Sydney's leafy North Shore. We pride ourselves on our progressive attitude towards patient care. We value our strong team bond and work together to promote the development of personal skills.
An opportunity has become available for empathetic and motivated receptionists. Previous experience in a customer focussed role is essential. Previous experience within the pet care industry is preferred.
JOB TASKS AND RESPONSIBILITIES:
The position is 38 hours a week including a rotating weekend roster.
The role will involve:
Administrative tasks

Maintaining client relationships

Front of hospital duties

General customer service
THE IDEAL APPLICANT:
Works well in a team environment.

Has excellent written and verbal communication skills.

Has excellent time management and organisational skills.

Is able to work well under pressure and has good listening skills.
For more information or to apply, please email Angela at angela.searles@gordonvet.com.au or phone 02 9498 3000
Website: https://gordonvet.com.au/


---
Ark Veterinary Hospital Lindfield, Upper North Shore Sydney NSW (posted 7th November) Receptionist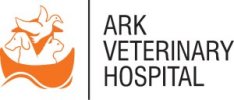 Receptionist - Full Time
Award-winning Vet Hospital looking for a compassionate and energetic Full-time Receptionist and customer service extraordinaire!
Ark Vet Hospital is a long established, independent vet practice that offers premium standards of care to a dedicated client base. Our small but dynamic team thrives on going above and beyond to keep pets healthy and owners educated and happy. Our clients come to us to receive the personalised care and attention that our smaller size provides. This year, we took home the Local Business Award for Outstanding Pet Care on the North Shore.
When faced with so many opportunities for negativity in our industry, what makes Ark Vet different is that our team focuses on remaining positive. Our team all have such a passion for what we do. We see this reflected in our commitment to our patients and how we ensure every client has the best possible customer experience. We believe that pets and their owners are part of our family.
We believe pets and their owners deserve the highest standard of care through every step of their journey with us. We are seeking a friendly and dynamic Full-time Receptionist who will embrace the responsibilities of their role and further our fantastic reputation by forming long-lasting relationships with our lovely clients (and their pets!).

Duties include:
Welcoming clients and providing them with a positive first impression of the clinic

Answering multiple phone lines (scheduling appointments, attending to client enquiries etc)

Taking payments and reconciling at the end of day

Product sales and client education

Computer data entry and other general administrative duties

General cleanliness of the reception area and consultation rooms
The ideal candidate will:
Be able to work well under pressure and juggle multiple clients and phone calls

Possess excellent customer service skills and a willingness to further them

Have a moderate level of fitness (we are a multi-story clinic with some VERY strong dogs!)

Have prior reception experience (ideally in a customer-facing role)

Be comfortable around animals (mainly dogs and cats, big and small!)

Have a caring and empathetic nature with the capacity to deal with all types of clients and situations

Have a strong interest in the Veterinary and animal care industry
What we can offer you:
A fast-paced and supportive working environment

Dedication to your career development through ongoing training and continuing education

Competitive wages and employee perks

Access to a mental wellness program and regular team check-ins
This role is ideal for:
Someone looking to start their career in the animal care industry, either while they are studying their Certificate II or with the intention to enrol and progress towards Certificate IV.
OR
An experienced Veterinary Receptionist or Vet Nurse looking to focus on customer service and building long-lasting relationships.
Does this sound like you?
Please send through all applications to our Practice Manager at: operations@arkvets.com.au
For more information on our clinic, please visit: www.arkvets.com.au
---
Castle Hill Veterinary Hospital, North-West Sydney, Hills District, NSW (posted 3rd November) Receptionist

Castle Hill Vet Hospital is looking to cover a maternity leave position for one of our amazing receptionists. Expected start date early February 2024.
We have a wonderful team of passionate, extremely talented people who love what they do. Many of us have worked together for 20 plus years so we are more like family, love to have fun and we all look after each other.
The hospital is set in the Hills District close to the metro and major bus routes, and has been around for more than 60 years.
We aren't like your regular vet. We are a large, 7 day a week, fast-paced clinic with a big caseload of patients varying from your abscesses up to your spinal surgeries and everything in between.
We are looking for a passionate Vet Receptionist that is reliable and has a positive attitude and above all want to prioritise the clients and animals.
The applicant will ideally have had some veterinary reception experience, but if you are currently studying and super keen, don't rule yourself out. Remuneration is above award and based on experience.
We use RXworks, Smartflow and vetcheck so any knowledge with these are a bonus.
Please apply here if you are interested!
---
AdelaideVet Trinity Gardens, Adelaide Inner North East SA (posted 2nd November) Receptionist Client Relations

Experienced Client Relations wanted for AdelaideVet Trinity Gardens - We want to support you in this amazing and fulfilling profession! 
 
We are searching for someone that has experience in client service to be a part of our team! Our client relations staff are actively involved with high standard client service with a basic knowledge in animal care. We offer great opportunities to enhance your career goals. 
What you'll get:
Leading animal Emergency and Critical Care hospital
Friendly and welcoming team with a strong focus on team culture and stability 
The successful applicant will be required to work across all 4 AdelaideVet clinics.
Exposure to a variety of wildlife
Work with supportive Vets and Vet Nurses.
Encouraged Training and Development, including access to our learning and development team and training centres.
Excellent Carrer and skills growth opportunity
Part time opportunities available
Paid maternity Leave
Who you are:
Experience in client relations/ client service is required.
Basic knowledge in animal care
We are looking for client relations who offer a high level of enthusiasm for people interaction, communication and have excellent customer care skills. 
Who we are:

AdelaideVet are VSB accredited Hospitals. We are a professional service focused company with an industry leader reputation for providing exceptional patient and customer care. Our hospitals provide Veterinary services seven days a week from 8am - 7pm Monday to Friday, 8am - 4pm Saturday at our Trinity Gardens and Goodwood Road hospitals, and 9am - 4pm Sunday and Public Holidays at our Trinity Gardens Hospital.

We practice a high standard of veterinary medicine, focus on employee development opportunities and offer an exciting and challenging workplace environment supported by a large team of dedicated and professional people.

Apply today with your CV and Cover Letter to join this incredible team! 
---
Bomaderry Veterinary Hospital, Shoalhaven, South Coast, NSW (posted 1st November) Receptionist
RECEPTIONIST/ADMINISTRATION POSITION AVAILABLE – PART TIME/CASUAL
Join our fast growing team!
Bomaderry Veterinary Hospital has a part-time receptionist position available due to the nature of our fast growing business.
This position spans over three practices from Bomaderry, Shoalhaven Heads and Culburra Beach and requires flexibility over rostered weekend work shared with other receptionists and Nurses.
Responsibilities & Skills:
Strong Customer Service with a strong work ethic

Greeting and welcoming clients and providing them with a positive first impression of the organisation

Possess excellent communication and multitasking skills and a positive attitude

Excellent Administration skills with the ability to answer incoming/outgoing calls in a timely manner, direct calls, pass or forward accurate messages to personnel

The ability to handle money

Prepare invoicing bills and take payments

Deal with complaints or problems

Accuracy and attention to detail with customer data and sending correspondence

File and maintain paper or electronic documents and records

Reliable, Adaptable, flexible

Microsoft Office Skills and establish a skill set for other software program usage

The ability to handle pressure and solve problems

Adept to further skill sets to allow personal growth in a fast growing hospital

Ability to be able to work unsupervised and work well within a Team Environment
Strongly desired:
Knowledge of Vetlink

Knowledge in Animal Handling

Certificate II, III or IV in Animal Studies/Vet Nursing highly regarded
If you are interested in this position, please email your resume to: sarah@bomaderryvets.com.au
For more information, see bomaderryvets.com.au and

---
Townsville Veterinary Clinic, Aitkenvale Townsville QLD (posted 1st November) Receptionist

VETERINARY RECEPTIONIST REQUIRED in sunny North Queensland.

We are looking for a veterinary receptionist who excels in customer service to join our team.

Townsville Veterinary Clinic is a mixed large and small animal practice serving tropical North Queensland for over 40 years. Our team of seven veterinarians includes a specialist equine surgeon and experienced mixed and small animal veterinarians. The TVC nursing team rotates through the equine and small animal hospital as well as reception, although we also have dedicated admin staff.  TVC also provides equine clinical teaching to final year veterinary students from James Cook University School of Veterinary Science.

There is never a dull moment at the reception desk dealing with a range of small and large animals, from cats and dogs to goats, cows and horses – even the occasional pig.  Strong organisational skills and excellent communication are required, with a preference for candidates who have previous veterinary nursing experience and knowledge.

While you must be able to work without direct supervision and be prepared for the curveballs that animals and schedules throw at us, the ability to perform as part of our team and keep the clinic workflow moving smoothly, while looking after our clients, is vital. A cheerful, "can do" attitude solves so many problems at the reception desk and we are looking for someone with these attributes who is keen to help us grow the business and provide excellent care to our clients.

The position includes answering telephones, face to face client interactions, OTC sales, scheduling appointments and surgeries in both small animals and large, answering client enquiries, maintaining our database, assisting with marketing promotions – just to name a few. We run Vision VPM as our PMS but if you are not familiar with it, it is easy to learn.

Ideally, the position is full-time, and we are happy to discuss how those hours are worked, over 4 days/week or 5. However, we are open to discuss a part-time arrangement.
Applicants should submit their emailed resume to the attention of Dr. Louisa Hick at vet@townsvillevetclinic.com.au

---
Pets Health - Hilton Vet Centre, Adelaide's West, SA (posted 16th October) Part Time Receptionist
Part-Time Veterinary Receptionist – Hilton Vet Centre
Where helping pets means making lives better!
Are you a dedicated client focused receptionist with a passion for enriching lives through the love and care of pets? Look no further – we have the perfect opportunity for you to be part of our family-owned small animal practice!
Why We Do What We Do:
At Hilton Vet Centre, we firmly believe that pets are not just animals – they're cherished members of our families. We understand the profound bond that forms between humans and their furry companions. This is why we are committed to enhancing people's lives by providing compassionate and reassuring veterinary care.
We're driven by the belief that life is better with a pet by your side, and we take pride in playing a role in nurturing that special connection.
What We're Looking For:
As our team continues to grow, we're in search of a super star receptionist who shares our commitment to delivering comforting care. We want someone who has crazy attention to detail, good in a crisis and can effectively time manage with little direction. If you agree that pets just make life better, and you are focused on giving pet owners the best service possible, then we would love to connect with you. Experience in a similar role would be beneficial but not required for the right candidate. 
Your Next Step:
If you're ready to be a vital part of a practice that truly appreciates the profound role of pets in our lives and is dedicated to providing compassionate care, we encourage you to get in touch. Take that next step in your veterinary career with Hilton Vet Centre and join us in our mission to enhance lives, one pet at a time. Together, we'll make a world of difference.
*To apply, send your PDF resume and a cover letter to Grace at grace@petshealth.com.au. We're excited to meet the newest addition to our team!*
For any inquiries, contact Grace at the clinic on 8352 7000. Learn more about us at petshealth.com.au
---
Queensland Veterinary Specialists, North Lakes QLD (posted 11th October) Evening Receptionist
Evening Receptionist
Pet Emergency – North lakes
About us
Pet Emergency and QVS is a privately owned 24/7 specialist hospital, in Brisbane, based across two sites at Stafford and North Lakes. We are committed to providing compassionate, progressive, evidence-based care that supports the animal-owner bond. We are a diverse group of specialists, technicians and support members that work in a jovial, cohesive and enjoyable environment. Current disciplines include internal medicine, surgery, emergency and critical care, theriogenology, dermatology and cardiology, with plans to expand beyond this.
The Role
We are seeking a receptionist for our North Lakes hospital to work evenings, weekends and public holidays. The receptionist is the first point of contact for all customer enquiries to the hospital. The receptionist is required to provide high quality customer service when greeting customers in person and over the phone. They must provide exceptional communication skills to ensure the front of house runs smoothly and efficiently and this efficiency continues throughout the hospital.
What we offer:
A fascinating and varied role within a supportive and highly skilled team, where every member is valued for their contribution.
We offer
Ongoing career development with access to continued education through regular internal and external tutorials and training
Healthy work life balance with access to our HR department and employee assistance programmes
A fascinating and varied role within a supportive and highly skilled team where nurses and receptionists are highly valued.
Hours:

Thursday and Friday evenings, as well as weekend work.
About you:

The successful candidate will have:
Experience in a similar role preferably in a health-related field.
Excellent telephone manners
Demonstrated ability to prioritise at times conflicting deadlines
A friendly, easy-going nature and the ability to work both independently and as part of a team.
Desirable Criteria (not mandatory):
Emergency triage experience
Animal handling experience
Work experience in a veterinary practice an advantage
Pay will be commensurate with experience and qualifications.
If this role sounds right for you and you would like to become part of the Pet Emergency team, please email your application, including a cover letter and resume to bridget.cassidy@qldvetspecialists.com.au
---
Advanced Vetcare, Kensington Melbourne (posted 9th October) Receptionists

VETERINARY RECEPTIONISTS REQUIRED - Part Time and Full Time
Advanced Vetcare is a veterinary referral centre in Kensington with 24-hour emergency and critical care support. We are a continually growing team in a purpose-built facility and now with the exciting addition of a brand new hospital in Kew.
At Kensington, we currently house specialist small animal surgery, internal medicine, oncology and ophthalmology services.
Due to the expansion of our services to our new facility, we are in need of more front-of-house team members.
Applications are invited from nurses or veterinary receptionists to fill part-time or full-time roles. We can be very flexible with your rostering with consideration to your out-of-work life!
The successful candidates will have the ability to work closely within a supportive team, but also efficiently and independently in an often challenging and unpredictable environment.
The positions will require friendly, welcoming and professional attitudes, as well as outstanding communication skills.
This is a position for someone who takes customer service to the highest level and who will always strive to achieve the best outcome for our clients, our patients and our referring Vets.
These positions will contribute to our customer service hours rostered over weekday, evening and weekend shifts.
Interested parties should submit a letter of introduction, resume and two current referees to: careers@advancedvetcare.com.au
---
Kookaburra Veterinary Employment reserves the right to edit or omit any advertisement at our discretion. We take no responsibility for the accuracy of any advertisement shown and will not be liable for any damages of any kind arising under any circumstances.