Vet Nurses and other support staff
Animal Attendant and Grooming Vacancies 
---
Brunswick Central Vet Clinic, Inner North Melbourne, VIC (posted 24th November) Casual Animal Attendant

Brunswick Central Vet is in need of an enthusiastic casual cattery attendant for the Holiday periods.

Our cattery is open during peak periods (school holidays and long weekends).
Will need general cat handling experience, customer service experience and great attention to detail.

Shifts are 3-5 hours morning and 2-3 hours in the evening with a broken shift allowance. Required for 2-3 days per week with the opportunity to pick up extra.
If interested, please send your resume to Rebecca Guy at rebecca.guy@vetpartners.com.au
---
The Wild Vet Animal Hospital, Glebe NSW (posted 14th November) Animal Attendant
About Us
The Wild Vet is an exotics and small animal hospital based in Glebe, just across the road from the beautiful Blackwattle Bay foreshore walk. We see an enormous variety of domestic pets, from cats and dogs to rabbits, parrots, pythons, fish, and dragons. With frequent wildlife care on top of our routine consults and cases, no two days are the same.
The Wild Vet is not your average vet hospital. If you're looking to be a part of a team that cares for possums, lorikeets, and bin chickens as much as the frequent flyer french bulldog, you're in the right place! We are environmentally focused, strive to provide gold standards of care for all of our patients, and our team is friendly and inclusive.
About The Role
You will be joining our team as a casual veterinary nurse working 3-5 days per week with the option for progression to a full-time role after a probationary period. This role will be focused on gold standards of patient care, and you will be working in a team that has a varied caseload, with a strong emphasis on wildlife care and treatment.
The key roles and responsibilities for this role include:
Cleaning cages
Feeding hospital patients (only if comfortable, after a period of training if necessary)
Exercising hospital patients
Collecting native browse for exotics and wildlife patients
Washing
Mopping floors
Maintaining the cleanliness of consultation rooms and the reception area
Restocking consumable drawers
High standard of personal presentation and punctuality
Exotics and/or wildlife experience preferred, but not essential
The occasional weekend shift may need filling, so preference will be given to candidates with a flexible schedule
There may be occasions where you are required to restrain an animal (if comfortable doing so), however this is not the primary focus of the role
Animal handling experience is strongly desired, as is a basic understanding of animal behaviour
Job Perks:
A supportive work environment with an amazing team of vets & nurses
A 'bring your pet to work' policy - lunch breaks involve plenty of cuddles with dogs, birds and more!
Snack draw, refilled weekly
Nespresso coffee machine
Zero tolerance policy for client abuse
Seeing a variety of weird and wonderful creatures - no two days are the same!
A wildlife-friendly clinic: we offer a high standard of care to wildlife patients, and are always looking for fellow wildlife enthusiasts to join our team. This role would be perfect for someone with an interest in wildlife (or even better - wildlife rehabilitation experience)!
Surrender > euthanasia: euthanasia of healthy pets with treatable conditions takes a significant toll on staff mental health. We advocate for the surrender of these pets, and have great rehoming success rates.
This amazing role is ready to fill immediately, but we are happy to be patient for the perfect candidate. Salary will be commensurate with experience.
If this sounds like your dream role, send your CV and a cover letter to admin@thewildvet.com.au . If you'd like some more info or to have a confidential chat about the position, pick up the phone and dial 1300 945 383.
---
Vets at North Rocks, Western Sydney, NSW (posted 7th November) Groomer
Vets at North Rocks is looking for a groomer to grow their client base.
We have a huge demand for a second groomer to join our team. We provide the bath, grooming station, dryers, clippers and maintenance upkeep for your station.
This is a part time role with 4 days available where you decide your workload.
A certificate in grooming in beneficial but not necessary.
Please send through your resume to info@vetstatnorthrocks.com.au and attention it to Georgia Marsden
---
Allambie Vet, Allambie Heights, Sydney's Northern Beaches, NSW (posted 2nd November) Animal Attendant
ANIMAL ATTENDANT REQUIRED - Varied Hours
Are you looking to start your veterinary nurse career?
Allambie Vet is looking for a motivated Animal Attendant to join our team.
Our practice is well established on Sydney's Northern Beaches. We have a good nurse to vet ratio, well-established clientele, and a great team of vets, nurses and administration staff.
Qualities we are looking for include:
Enrolled in a Certificate IV Vet Nursing or Animal Studies

Ability to work Monday - Saturday

Excellent animal handling skills

Able to follow directions

Genuine passion for patient care

Ability to communicate with peers and team leaders

Ability to take guidance and follow hospital procedures and protocols

Ability to work within a busy team environment

Be reliable, punctual and hardworking
Main duties include but not be limited to:
Cage & hospital cleanliness

Setting up cages for incoming patients

Walking patients

Feeding and offering water to patients in hospital

Documenting patient progress on Smartflow

Restocking

Washing

Handling patients requiring treatments

Following instructions from vets and nurses
Qualities we are looking for include:
Giving our patients individualised care that's expected during their visit to Allambie Vet

Having exceptional time management skills that keeps the clinic following smoothly during busy and stressful periods

Being accountable at all times

Positive attitude coming to work everyday

You must be totally reliable

Have an interest in continuing education and furthering your skills

Client and patient empathy during tough times

Addressing clients appropriately, address their pet's needs, understand their emotional situations/appreciate their emotional state when they come to Allambie Vet
Hours on offer range from 32-36 hours per week over a rostered 5 day period. Currently 1 weekend in 4 required.
Drivers Licence essential
Pay above award wages. Salary will be commensurate with experience.
Please send resume and cover letter to Natalie MacDonald:
(E) natalie@allambievet.com.au
---
Baybreeze Family Vet Clinic, South East Brisbane QLD (posted 13th October) Kennel Hand / Hydrobather
Hydrobather/Kennel Hand Position
Kennel Hand Job Available - Capalaba, SE QLD
Are you energetic, motivated and keen to get into the animal industry?
We are looking for a junior kennel hand / hydrobather for Saturday mornings between 9am – 12.30pm. There is potential for these hours to be extended to during the week.
We are a clinic that offers high standards of veterinary care and compassion to our patients and clients alike.
For more information about us, check out our webpage baybreezevets.com.au or

.
If you are keen to apply, we would love to hear from you! Send through your resume to Dr Annette at info@baybreezevets.com.au
---
Asquith Veterinary Hospital, Northern Sydney NSW (posted 11th October) Experienced Groomer
Groomer – (Part Time with the opportunity to become Full Time)
Asquith & Berowra Veterinary Hospitals (ABV) currently have an opportunity for an experienced Groomer to join the team. ABV consists of two well-established small animal practices, located in Asquith and Berowra, in the beautiful leafy shire of Hornsby and Upper North Sydney. The two practices provide exceptional and professional veterinary care to pets and their owners. We have a strong reputation among a loyal client base for providing high standards of care and treatment.
You can find out more about us on our website www.asquithvet.com.au and


We have a fantastic opportunity for a Groomer with a minimum of 2+ years' experience working within a salon environment at our Asquith Hospital.
We will need you to have:
The ability to take charge of the section of the business
Exceptional customer service skills and a welcoming demeanour
Effective communication skills
2+ years' experience in an unassisted grooming position
Passion and drive to ensure clients lists are full
Meet KPI's each week
Benefits of the role:
A fully equipped and air-conditioned salon
All tools/equipment provided
Excellent support from our very experienced and friendly team
Generous staff discounts on pet care and products.
Interested? Please apply NOW by email: admin@asquithvet.com.au
---
The Cat Pad & Cat Clinic, Prahran, Melbourne VIC (posted 7th October) Cattery Attendant & Nursing Assistant
Cattery Attendant & Nursing Assistant - Casual
Our Cattery has an exceptional reputation in providing the highest quality boarding & nursing care for cats in conjunction with services at The Cat Clinic in Prahran.
We require a cattery assistant to join our dedicated cat loving team. This position is casual (immediate start) and roughly 10-20 hours per week. Split shifts, weekends, and public holidays are required on a rotating roster.
Animal care and cat handling experience would be an asset, however, willingness to learn and team harmony are essential factors for the successful candidate. The ability to time manage & work sole charge and managing the responsibility of caring for cats like they are your own is our requirement. The role also entails assisting @ The Cat Clinic in a nurses assistant role.
If you love cats, are passionate about their care & welfare and have a true desire to be part of a high quality cattery & nursing team, then this may be the job you didn't know you were actually looking for. Many of our staff have followed their passion into feline veterinary nursing with our team.
In your cover letter please state why you're going to be excellent in this role and what's about working with cats appeals to you.

Email resume and cover letter to: hellocatdoctor@gmail.com
---
North Road Veterinary Centre, Bayside Melbourne (posted 30th September) Trainee Nurse/Cattery Animal Attendant
Trainee Vet Nurse/Cattery Animal Attendant - Flexible Hours
An exciting opportunity is available to join the North Road Veterinary Centre team.
The North Road Veterinary Centre in Gardenvale was established in 1969, we pride ourselves in offering the very best in health care. We are independent and have been owned and managed by Drs Andrew and Wendy Milledge since 1990.
We are seeking someone who:
Has some animal-based work experience, as a volunteer or as an animal attendant

Is keen to learn, and wants to embrace our 'North Road Vet family'

Is enthusiastic with a friendly disposition

Has strong communication and organisational skills, with attention to detail

Is a team player

Previous work experience in a cat boarding establishment is an advantage but not essential

Has an affinity and love for cats, and is confident with animal handling

Is not averse to cleaning
Job description:
Introduction to vet nursing for right applicant

Management, cleaning and feeding of cats in our boarding cattery

We can be flexible with hours and days of employment, but minimum of 2-3 weekday morning hours required, some weekend morning work may also be required
We provide to you:
A harmonious and supportive workplace, we care about you

A close-knit social community within the team

A learning environment with a strong, well balanced, and experienced team of vets and nurses

Flexible employment and roster options
To learn more about us please visit: www.northroadvet.com.au
Check out our Facebook and Instagram
How to apply:
Drs Andrew and Wendy Milledge
North Road Vet Centre
167 North Road
GARDENVALE, 3185
Email applications: wmilledge@nrvc.com.au
Mobile: Wendy Milledge- +61 (0)409 131 165
---
Hornsby Heights Vet Hospital, North Shore Sydney NSW (posted 29th September) Groomers
CALLING ALL EXPERIENCED DOG GROOMERS
Casual or ABN holders
Hornsby Heights Vet Hospital is seeking an experienced dog groomer to take the reigns of this sector in our clinic and be a friendly face amongst our team.
We are a busy veterinary practice based in behind Hornsby, with a team of nurses and 2 vet practice, along with a loyal clientele.
Our ideal candidate will possess the experience to work individually and have expertise in all dog breeds clipping & scissoring, they must have great customer service, be able to admit and discharge their grooms and the ability to work independently.
This is not a trainee position.
We are seeking someone that possesses a kind and gentle approach as well as having the confidence when taking care of our furry friends.
If this sounds like you, please email your resume, cover letter and any grooming photos you may have to: tatum@hornsbyheightsvethospital.com.au
---
SASH Sydney, North Ryde, Sydney, NSW (posted 28th September) Animal Rehabilitation Therapist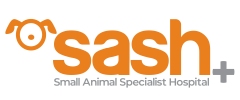 Animal Rehabilitation Therapist  
We are looking for an enthusiastic rehabilitation therapist with a passion for helping our furry friends on their road to recovery during their rehabilitation program!
About SASH:
SASH is the largest Veterinary referral facility in Australia, providing a complete range of clinical services to clients and patients. We have an excellent reputation for providing the highest level of quality health care service to veterinary patients, having had the privilege of treating over 25,000 patients in 2021 alone! Offering a truly collaborative environment, you will work closely with our onsite teams and broader network of over 80 specialists across various departments. Just a few of the teams you will work collaboratively with include; emergency and critical care, neurology, surgery, oncology, cardiology, ophthalmology, dermatology, radiology, and anaesthesia.
The Rehabilitation Therapist Position:
We are currently looking for an animal rehabilitation therapist to join our busy and growing team. We are interested in candidates who have a background, qualification or specific interest in animal rehabilitation. You will need to be passionate, dynamic and interested in expanding your knowledge base by working across all services of the hospital. You will be working closely with our specialist surgeons, rehabilitation vet as well as an experienced team of therapists.
This is a 12-month, parental leave position working Monday to Friday with a shared rotation of Saturdays. Responsibilities will include but not be limited to:
Assessments of musculoskeletal, orthopaedic, and neurological veterinary patients
Planning and implementation of exercise programs
Application of manual therapy techniques and electrotherapeutic agents to reduce pain, increase flexibility and restore normal movement
Giving advice on changes to assistive devices and environmental modifications for veterinary patients to facilitate function
About You:
We are looking for a truly dedicated individual who loves to help animals during their recovery phase. To be considered for the role, you will need to demonstrate the following skills:
A good foundation in Maths and English
Able to work as a part of a team or autonomously
Ability to following directions precisely
Excellent problem solving and decision-making skills
Excellent observational skills
3+ years of experience working with animals, and
Experience or qualifications in veterinary rehabilitation or qualifications in physiotherapy
What's in it for you?
You will be joining the SASH family during an exciting period of growth! A new and exciting career path.
Opportunity to work with a fantastic team
Access to world class diagnostic and rehabilitation facilities
Employee Assistance Program
Continuing education allowance
Team member discounts and social events
If you want to join a positive team with a great culture, please click through to apply for the role. 
---
Kookaburra Veterinary Employment reserves the right to edit or omit any advertisement at our discretion. We take no responsibility for the accuracy of any advertisement shown and will not be liable for any damages of any kind arising under any circumstances.