Vet Nurses and other support staff
Animal Attendant and Grooming Vacancies 
---
North Road Veterinary Centre, Melbourne SE - Bayside - Brighton, VIC (posted 24th November) Cattery Animal Attendant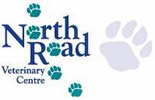 Cattery Animal Attendant - Flexible Hours
An exciting opportunity is available to join the North Road Veterinary Centre team in the capacity of a cattery attendant in our clinic boarding cattery.
The North Road Veterinary Centre in Gardenvale was established in 1969 We pride ourselves on providing highly professional and ethical care to our local community, always with the client and pet being the prime focus behind our veterinary care. We are fortunate to have a wonderful clientele of responsible pet owners who place importance on high levels of health care for their pets.
We are seeking someone who:
Has an affinity and love for cats, and is confident with animal handling

Has some animal-based work experience, as a volunteer or as an animal attendant

Previous work experience in a cat boarding establishment is an advantage

Is keen to learn, and wants to embrace our 'North Road Vet family'

Is enthusiastic with a friendly disposition and is a team player

Has strong communication and organisational skills, with attention to detail

Is not averse to cleaning
Job description:
Management, cleaning and feeding of cats in our boarding cattery

We can be flexible with hours and days of employment, but minimum of 3-4 weekday morning hours required, split shift afternoons and some weekend morning work may also be required

Introduction to vet nursing for right applicant maybe an option in the future
We provide to you:
A harmonious and supportive workplace, we care about you

A close-knit social community within the team

A learning environment with a strong, well balanced, and experienced team of vets and nurses

Flexible employment and roster options
To learn more about us please visit: www.northroadvet.com.au or;
North Road Vet Facebook and North Road Vet Instagram
How to apply:
Drs Wendy Milledge
North Road Vet Centre
167 North Road
GARDENVALE, 3185
Email applications: wmilledge@nrvc.com.au
Mobile: Wendy Milledge- +61 (0)409 131 165
---
West End Veterinary Surgery, Inner South-West Brisbane, QLD (posted 16th November) Canine Stylist

Dog Stylist (Groomer)
West End Veterinary Surgery
The BEST canine style job in Australia - really!
Would you like to work in a professional environment and achieve a level of style excellence with your career?
This is a role for a canine stylist within a Veterinary Hospital, with access to experienced Vet team. The role is set to Thursday & Friday and suits a candidate wishing to career progress into the role of senior stylist. Your work will not be disturbed by interface with public and you are 100% focused on the patients booked and their styling.

work with a very successful West End family-owned private business - celebrating our 18th Birthday soon!

work Thursday & Friday ONLY

four canine styles per shift (always clients of our hospital)

six weeks no styling booked over Easter/Christmas/June-July

style same patients in our Style Club®, they are experienced/relaxed in their own enclosures all day

healthy, active candidate with balanced lifestyle

no public/client contact necessary, all bookings/logistics handled by other staff (all language levels welcome)

we style at a high level - scissor excellence is a must!

canine grooming experience necessary

we want new team member to transition into role + work with current Stylist (been with us for 5+ years)

all equipment provided - personal scissor collection favourable
APPLY NOW
We are ready to meet a superstar with the experience and enthusiasm to make an impact and become a huge asset to our community, our business and especially our patients – apply now! Send your cover letter an application to Director [info@westendvet.com.au].
---
Thornleigh Veterinary Hospital, North-West Sydney NSW (posted 16th November) Kennel Hand Supervisor
Thornleigh Veterinary Hospital – Full Time Kennel Hand Supervisor
We have an exciting opportunity for a Kennel Hand Supervisor to join our team at Thornleigh Veterinary Hospital.
We focus on maintaining a high level of staff morale and happiness. Achieving a healthy work-life balance is a key priority. We have a collegiate approach to cases, encouraging input from each other to help achieve the best outcomes for our patients.
Position Involves:
Cleaning, feeding and exercising boarding and pound animals
Documenting toileting and feeding regimes on our veterinary software.
Medicating animals
Assisting with hospital maintenance tasks
Team management
Customer service
Review & Perform standard operating procedures for boarding
Ensuring each patient or boarder receives the highest quality of care and love
Applicant must have:
Certificate II Animal Studies qualifications or higher
Ability to work independently but communicate and perform as part of a larger team
Significant experience handling animals including administrating medication.
A proactive and hardworking attitude
Common sense and a positive, solution-based approach
An eye for detail
Extraordinary customer service skills
Excellent English-speaking skills
Please apply online or email tanya.finneran@vetpartners.com.au with your CV and cover letter.
---
JCUVet, Townsville, QLD (posted 9th November) Trainees

ANIMAL NURSING ASSISTANT TRAINEESHIP OPPORTUNITIES X 4
JCUVet is the Clinical Small Animal Teaching Hospital for James Cook University in Townsville. We are looking to appoint four Animal Nursing Assistants in full time paid employment with the opportunity to sign up to Certificate II in Animal Studies traineeship. These are open to mature age and school leaver applicants.
This is a fantastic opportunity for individuals who have a passion for animals and who intend to obtain their Certificate II Animal Studies. Upon signing up to a traineeship there is a gap fee payable by the individual to the RTO and depending on eligibility, individuals may be eligible for government subsidies. You will be engaged on a full-time basis in paid employment in a busy and diverse animal hospital while attaining your certification.
Our Animal Nursing Assistants are a vital part of our team, providing essential support to nurses and vets, and within the Hospital. Duties include maintaining hygienic surgery theatres, wards, consult rooms and cages, maintaining stock levels, cleaning and sterilising instruments, cleaning, washing and folding laundry…. all while learning the techniques of animal handling and husbandry.
These placements will last 12 – 14 months, depending on when your employment commences. Preferably you will be able to commence in December, or otherwise in January. Following a successful probation period, you will sign up to the Certificate II Animal Studies and start your exciting journey toward becoming a veterinary nurse.
Through your placement, you will be supported by our Veterinary Nurse Educator, and you will have the opportunity to learn industry specific clinical skills that prepare you for entry into a trainee veterinary nurse role. At the end of your contract, you may be invited to apply for our Trainee Veterinary Nurse Program, which is a further 2-year Certificate IV program and full-time paid employment.
What you will offer:

The enthusiasm, commitment and financial ability to embark upon Cert II Animal Studies

Ability to work a combination of shifts which span between 6am – 10pm Mon-Sun

A high level of flexibility, initiative and a willingness to learn new skills

Courteous, supportive and a collaborative team member

Enthusiastic; with a positive attitude to work, problems and challenges

Excellent observational skills and attention to detail

Well-developed organisational skills, with the ability to multitask efficiently

Sound arithmetic skills and ability to carry out basic calculations (e.g., Grade 12 skills)

Sound communication and interpersonal skills

Compassionate and caring approach to animals and their owners

The ability to meet the inherent physical requirements of the role
In return we offer:

Full time paid employment with competitive hourly rates

A pathway to becoming a veterinary nurse

A fun and friendly team who encourages you to grow your skills

In-house training by our talented multi-disciplinary teams

Encouragement and mentoring by our Nurse Educator
For further information about JCUVet, Townsville and are amazing opportunities, check out our website https://jcuvet.com.au/
Please apply to:
Elizabeth Bertram
Clinical Support Manager
JCUVet
veterinarycareers@jcu.edu.au
---
The Cattery Company, Inner City Melbourne, VIC (posted 7th November) Feline Team Member
Full - time position available
An exciting opportunity has arisen at our purpose built, premium cat boarding facility in close proximity to Melbourne CBD.
Our facility prides itself on offering an enriching environment for our feline residents. With over two decades of experience in the profession, our dedicated team has fine-tuned the art of cat care.
The successful candidate will be well-versed in all aspects of cat care, exhibiting exceptional time management skills and meticulous attention to detail while ensuring that every day is a delightful one for our feline guests. In line with our commitment to feline wellbeing, we require a strong understanding of fear-free certification principals.
Communication and teamwork are at the heart of our operation, and we seek someone who enjoys building and maintaining robust relationships with both our valued clients and the many veterinarians we closely collaborate with.
While a Certificate in Animal Studies is highly desirable, we are open to considering equivalent experience for the right candidate. Your availability should extend to weekdays, with occasional weekends and school/ public holiday commitments. To demonstrate our appreciation, above award wages will be offered to the right applicant for the exceptional talents you bring to our team.
If this opportunity aligns with your passion for feline care, we invite you to submit your CV and a thoughtfully composed cover letter outlining your dedication to the well-being of our feline residents. Please send your application to info@catboard.com.au.
---
My Pet Hub Balaclava, Westcourt, Cairns, QLD (posted 27th October) Kennel Hand
My Pet Hub Balaclava is seeking a casual Kennel Hand to join our team in Cairns, Queensland.
About Us

Enjoy being part of our family who thrive on development, wellbeing, growth and opportunity.

Be part of a beautiful team of nurses who genuinely love what they do.

Enjoy a hands-on approach to working with the team
My Pet Hub Balaclava will give you the opportunity to work with a wonderful team of experienced and dedicated professionals who focus on wellbeing and teamwork. Our clinic offers a range of services supported by a modern work environment and equipment.
The ideal candidate will thrive on completing daily, weekly and monthly tasks that are important for the smooth operation of our clinic.
Your key responsibilities will include, but are not limited to:

To ensure our clinic and cattery stays at a high standard of cleanliness.

Animal husbandry including providing environmental enrichment to our boarders.

Always maintain an excellent level of patient care and customer service, treating every patient as if they were your own.

Always maintain a consistently high level of organisation and cleanliness in the clinic and kennel areas.

Reception and administration tasks as required.
The ideal candidate will possess the following attributes:

A keen desire to always deliver excellent standards of patient care and customer service.

Excellent general computer literacy.

Excellent communication and organisational skills

A genuine love for animals and their people.
How to Apply:
This is a dynamic, vibrant, and fun work environment offering plenty of scope for an enthusiastic and compassionate Kennel Hand. Submit your application through to us today including your cover letter to Steph.dealmeida@vet.partners
---
Salon 154 at Bulimba Vet Surgery, Hawthorne, North-East Brisbane, QLD (posted 25th October) Grooming Manager
Salon Manager
Our family owned and operated company has nine Veterinary practices in Brisbane area. We have fully equipped grooming salons in seven of those practices that employ approximately fifteen groomers of various levels of experience. The grooming and vet functions at each site work very closely together – this means we can provide a superior level of service and care.
We require a Salon Grooming Manager for our largest salon (Salon 154 at Bulimba Vet Surgery).
We are seeking a special individual to join our friendly team. Each of the larger salons have a Senior Groomer in charge who takes responsibility for that site. We are looking for someone who has at least three years' experience; is highly motivated; supportive of others and possesses excellent customer service skills.
This position is permanent full-time but consideration will be made to suit your personal needs and commitment if required.
Here are the skills required for this position:

Proficiency in using attachment combs

Experience with Teddy Bear haircuts

Familiarity with breed-specific trims such as Schnauzer, Bichon, Westie, and Poodle lamb trims

In return, we offer the following:

A fully equipped salon with a Hydraulic Hydrobath, Hydraulic lift table, Pupkus force four dryers, Heiniger Clippers, all blades & attachments, and all necessary brushes, combs, and de-shedding equipment

Shampoos/Conditioners of your preference

Grooming Assistants

A dedicated client base built up over 20 years

Extremely flexible working hours and booking timetable

Guaranteed hours during the winter season

Profit share after six months (based on actual salon profit)

Discounted Veterinary and specialist services for your own pets

Ongoing educational opportunities and training with travelling groomers, Veterinary professionals, and Veterinary Representatives
If you are interested in becoming part of our family of fantastic stylists, please send your resume to team@judhar.com. We would love to hear from you!
---
Veterinary Specialist Services - Underwood, South Brisbane QLD (posted 25th October) Animal Attendant

Animal Attendant
Veterinary Specialist Services is a group of Specialist Veterinary hospitals located across Southeast Queensland. Our dedicated team of highly skilled veterinarians and nurses is committed to providing world-class animal care. We are currently seeking a passionate and energetic individual to join our team as an Animal Attendant at our Underwood Hospital.
As an Animal Attendant, you will play a crucial role in maintaining high clinical hygiene standards and providing general animal care.
Reporting to the Nurse Manager, your responsibilities will include:
Handling and restraining animals, including walking patients and providing environmental enrichment for in-patients.
Assisting veterinarians and nurses with patient treatments.
Cleaning and sterilising equipment in the surgical department.
Ensuring cleanliness and hygiene throughout the hospital, both indoors and outdoors.
Restocking veterinary consumables and equipment.
Assisting the housekeeping team with laundry.
General cleaning tasks such as emptying bins, tidying benches, and washing patient dishes.
The successful candidate should possess:
A Certificate II in Animal Studies or equivalent (highly regarded).
At least one year of experience in the companion animal industry (veterinary clinic and/or boarding facility).
Ability to work efficiently in a fast-paced environment.
Capability to work both independently and as part of a team.
Exceptional attention to detail and the ability to follow directions.
A friendly, flexible, and approachable demeanour.
A genuine love for animals.
Outstanding punctuality and reliability.
Excellent communication skills.
Excellent physical health, as the role involves physically demanding tasks.
This is a full-time position with availability required Monday to Friday between the hours of 7 am and 7 pm.
If you meet these qualifications and are excited about the opportunity to work with animals in a dynamic veterinary environment, we encourage you to apply. Please send your application to hr@vss.net.au.
To learn more about our organisation, visit our website at http://vss.net.au or contact us at 07 3841 7011.
---
Greencross Vets - Five Dock, Inner West Sydney NSW (posted 18th October) Groomer

Our newly re-opened Five Dock clinic is seeking an experienced Pet Groomer to join the team!
Part-time or Full-time position available. You will manage and provide pet grooming services while maintaining our reputation for quality and service! 
You will have:
Completed a grooming qualification
At least 2 years' experience providing grooming services. Additionally, cat grooming skills are valued
Dog handling skills - able to handle a diverse range of dogs including various breeds, sizes and ages
Pride in maintaining a high standard of personal and salon presentation
Strong communication and customer service skills
Ability to and be happy working independently
Option for sublet agreement
Are you the paw-fect fit? Click Here to Apply now with your resume and portfolio!
---
Kookaburra Veterinary Employment reserves the right to edit or omit any advertisement at our discretion. We take no responsibility for the accuracy of any advertisement shown and will not be liable for any damages of any kind arising under any circumstances.